A huge part of dual sporting is taking what the road throws at you. Being dead set on one particular route will do nothing but set you up for disappointment and frustration. There is beauty and adventure around each corner. It might just not have been the one you had planned…. the same holds true in life.
Dropping down from Grimes Pass plants me on Rd 382. Road 382 runs parallel along the high flowing South Fork of the Payette in the direction of Garden Valley. Across the river running parallel is the Banks/Lowman Hwy …
Dodging road cones or pine cones …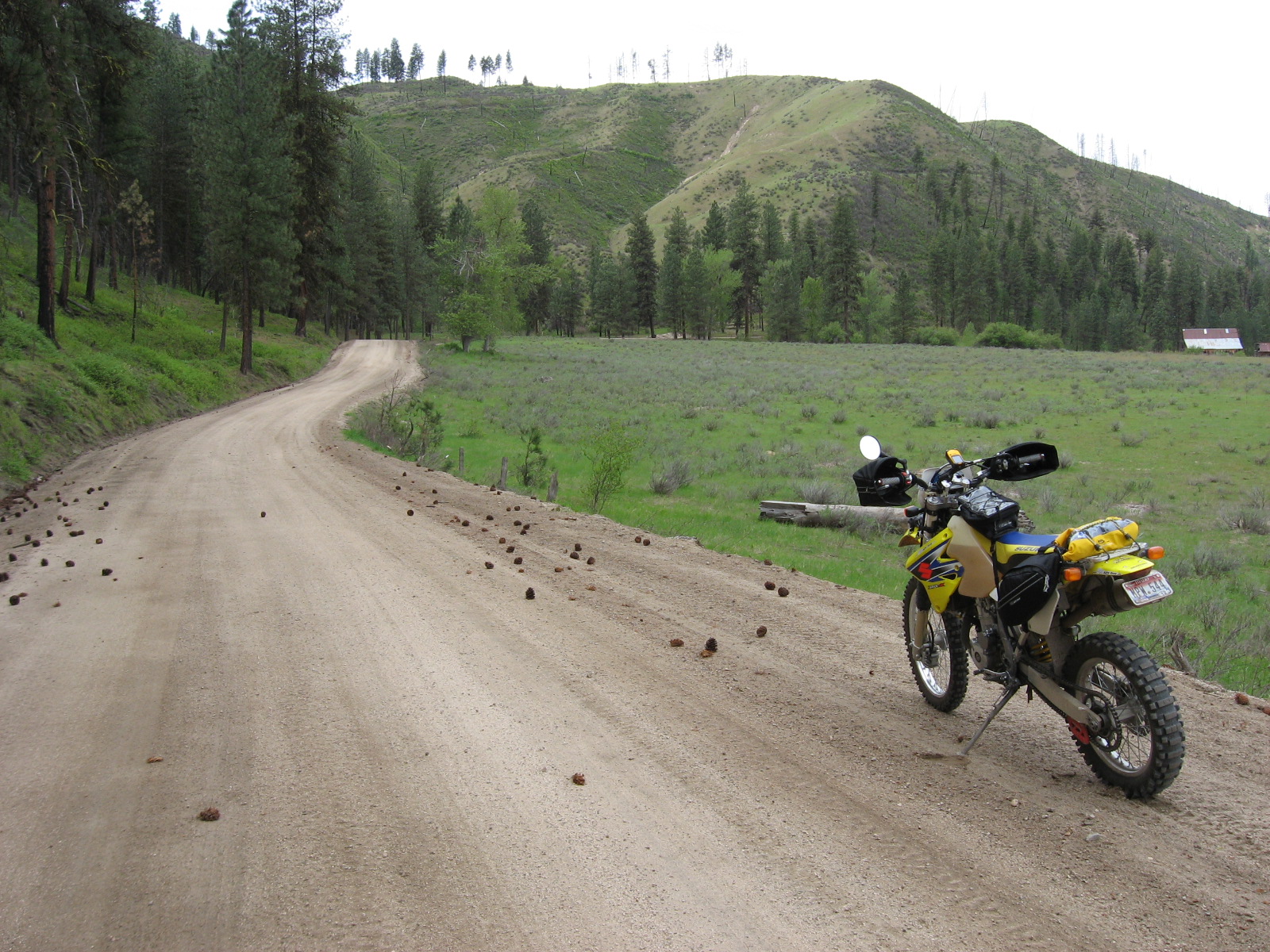 Running high –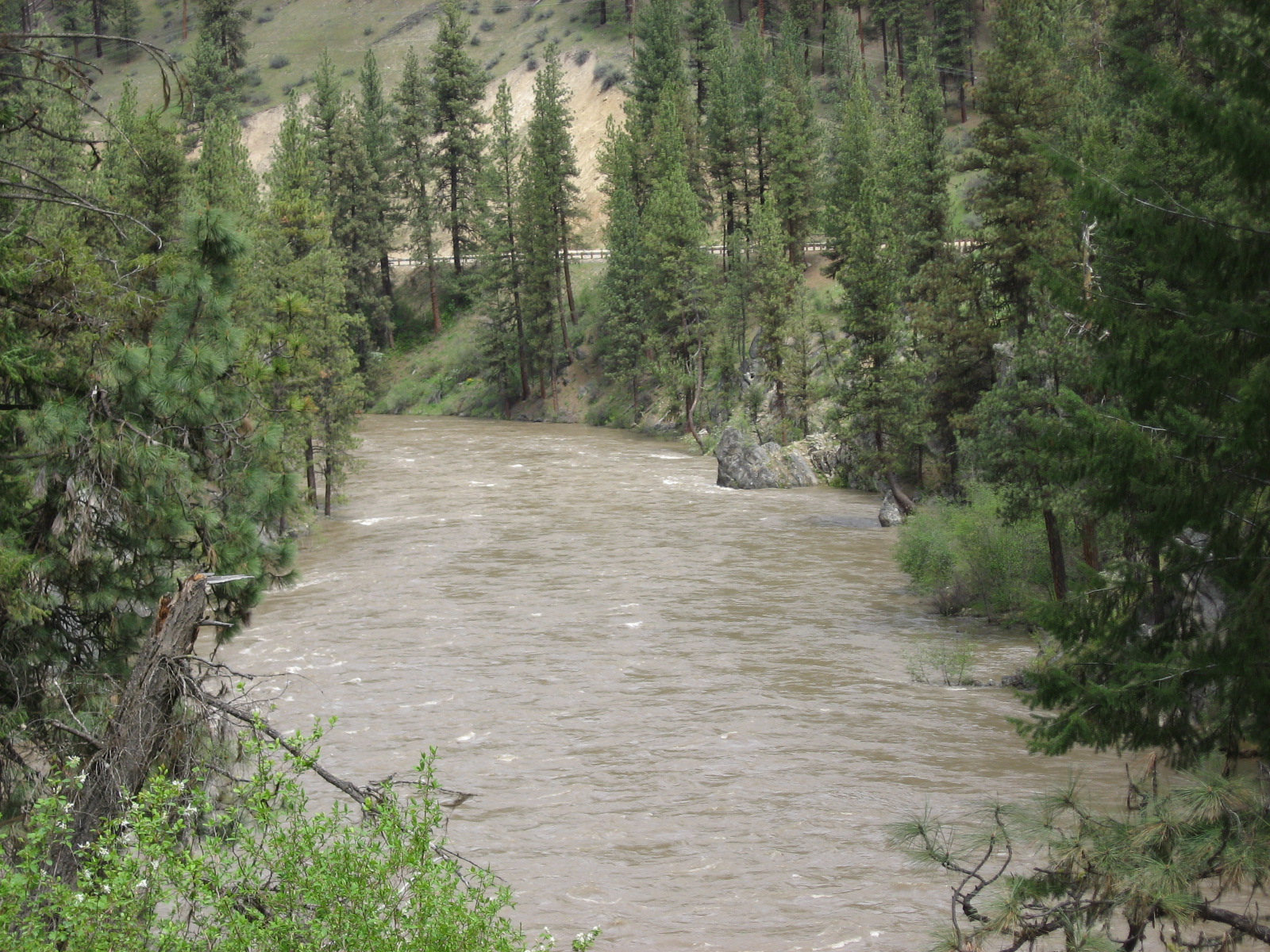 After a few miles I hit the intersection of Rd 615. A quick assessment of fuel status reassures me that I have plenty to make Horseshoe Bend … and maybe home.
I make a quick left turn and twist on the throttle towards Alder Creek Summit. I've  been along this route many many times before as it is the primary "dirty" connector to Garden Valley.  Right at that moment I notice a small memorial off to the left just off the road … again, I've been by this way many times and have never noticed this little landmark.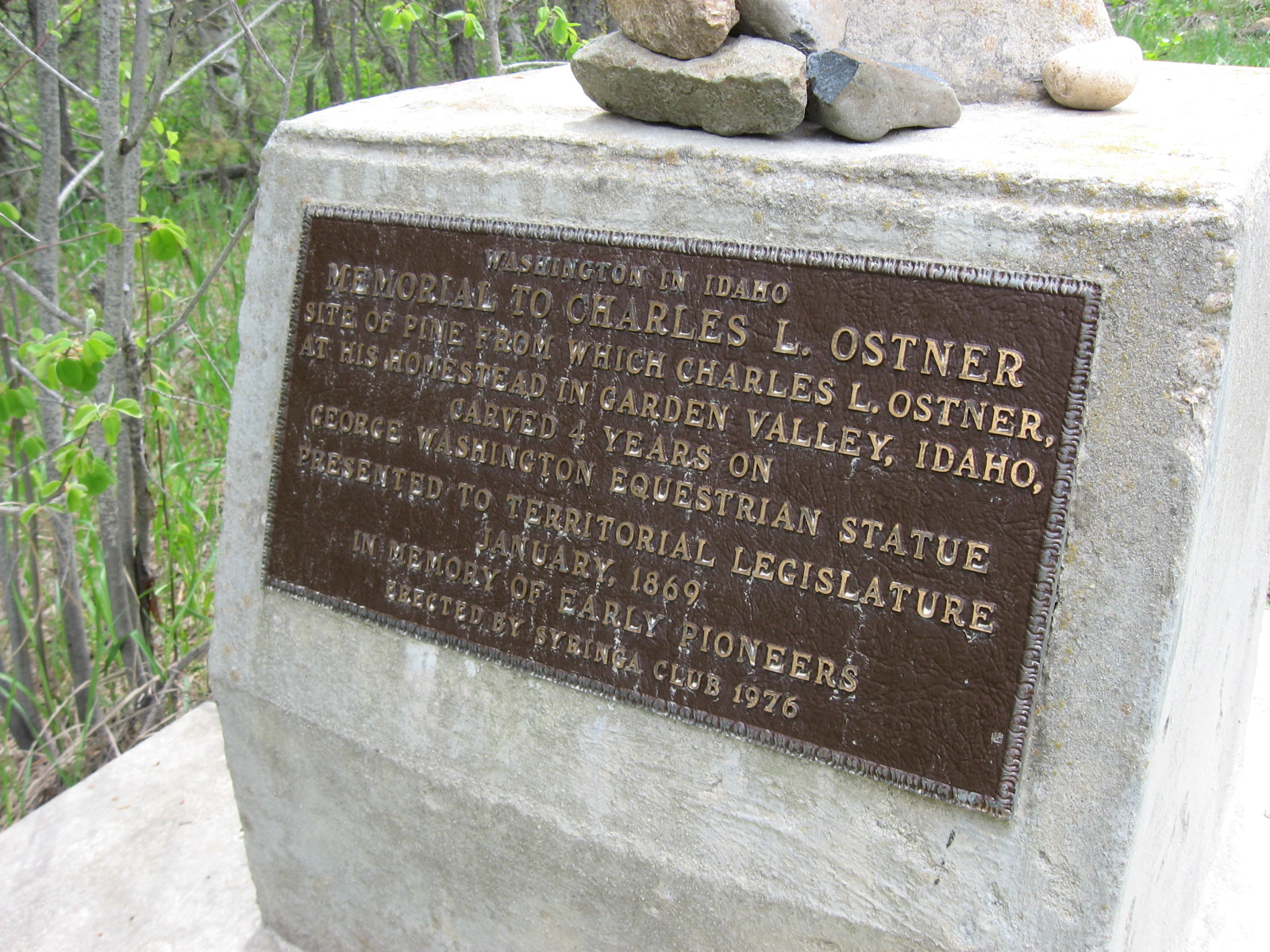 The memorial was put into place for one of the early settlers of Garden Valley. The significance of this individual is unclear other than he worked on a stone carving otherwise known as the George Washington Equestrian Statue … equestrian be horse .. this statue is of a squirrel on a tree? I'll let you figure this one out …
Squirrel –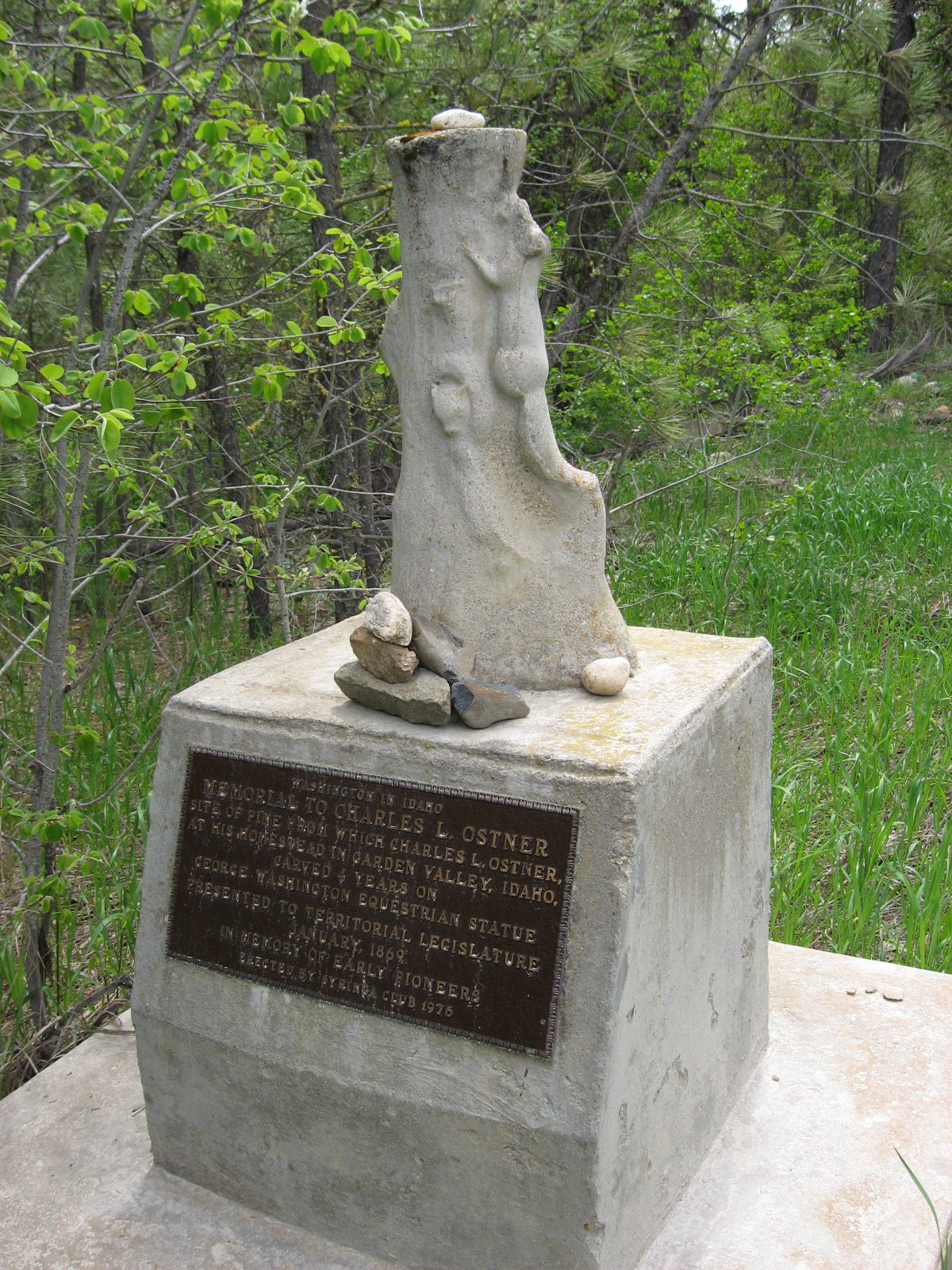 I race up Rd 615 towards Adler Creek Summit. The higher I ride more prevalent are the after effects of this years spring run off. Ditches four feet wide and a foot and a half deep run along the roads side…. void of water at this time.
Alder Creek Summit-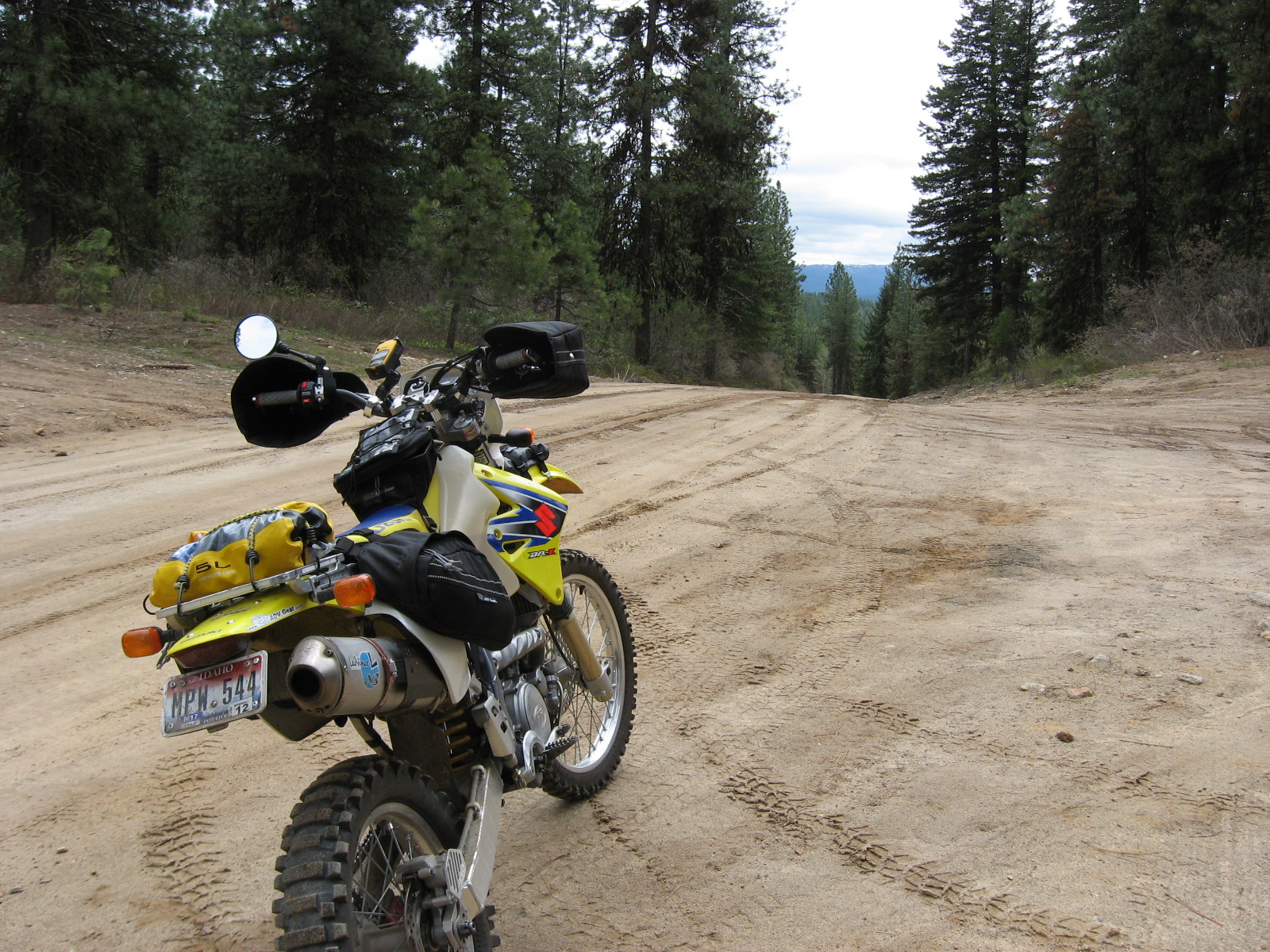 Now the ridge track that I had previously tried to traverse off Grimes Pass would have reconnected right at this point. Snow and downed trees be damned … next time!
I make my way through Placerville … passing the two guy's who I met earlier on their mountain bikes. They indeed made it … I passed by with a wave, the second half of my loop is most likely going to be easier than theirs as they have a ways still to go.
Looking back on Granite Creek-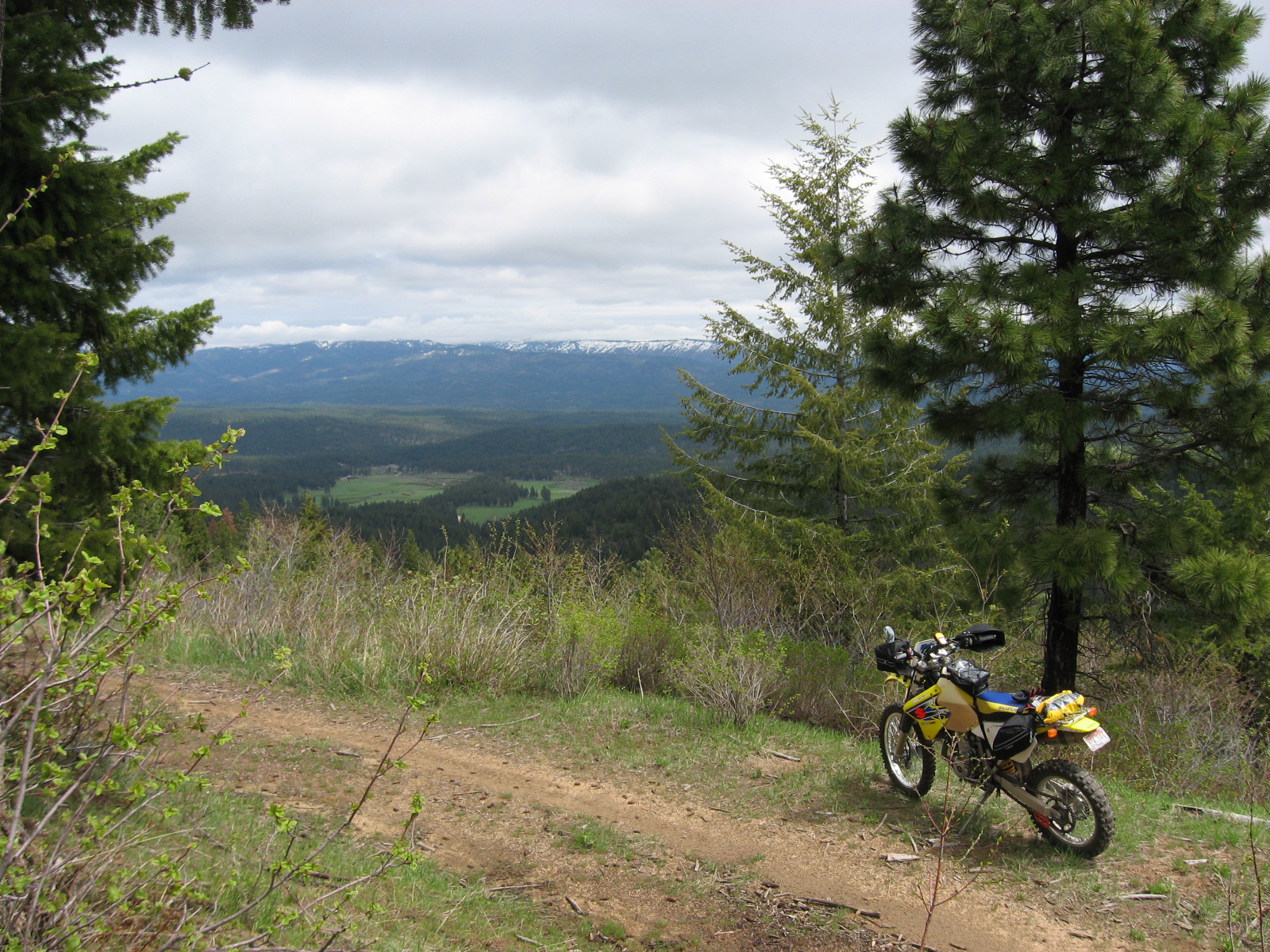 From here you actually have a couple of options. 1) Continue along Harris Creek Road to Horseshoe Bend …. probably my direction for the day. 2) Continue north along Hawley Mountain Rd … Hawley Mountain is an old decomissioned lookout now functioning as a communications site. 3) South off Harris Creek is the Boise Ridge Road … this takes you up over Bogus Basin and back to Boise.
Harris Creek Summit-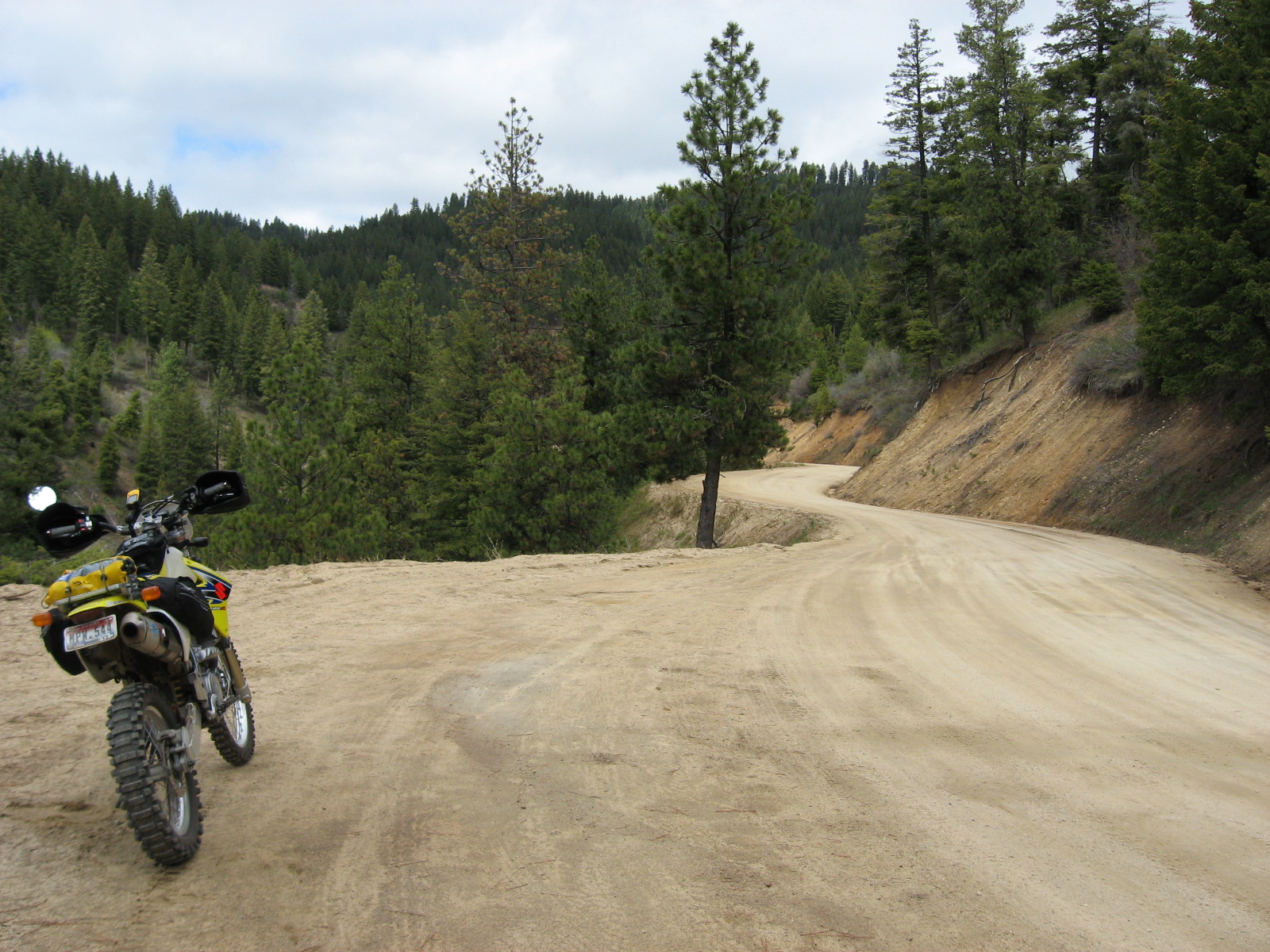 I drop into Horseshoe Bend and again reassess fuel … I'm 99.9% sure that I have plenty to get home, but I tend to be of the discipline … if there is fuel… stop and top off…. I get fuel.
My plan from Horseshoe Bend is to take Pearl Road back into Eagle. Problem is that you would normally need to run a stretch of Hwy 55 over Horseshoe Bend Hill … crazy traffic and all this really is not that enjoyable on the Z. The old hwy diverts off to the right as soon as you exit town making for a nice side track run to the top of the hill … minus all of the crazy ass goggle eyed drivers jockeying for position up the hill as they make their Nascar run out of McCall.
As I make my run up the hill I catch a glimpse of movement off to my right. It's a Tom fully fanned out obviously trying to impress a lady. I see turkey's all the time, but the is the first one I've actually seen strutting his stuff.
Turkey on cheese-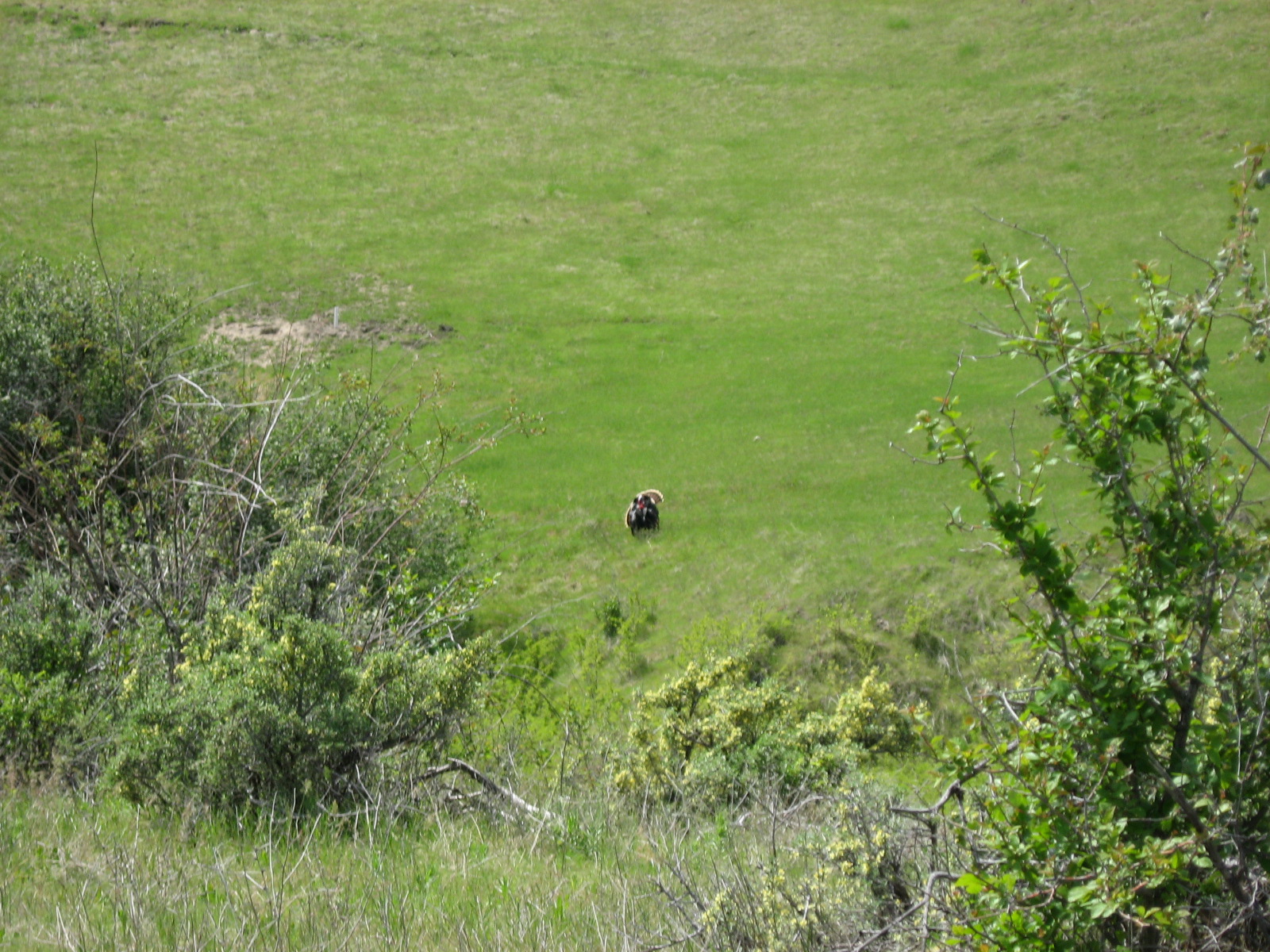 Looking back on Harris Creek-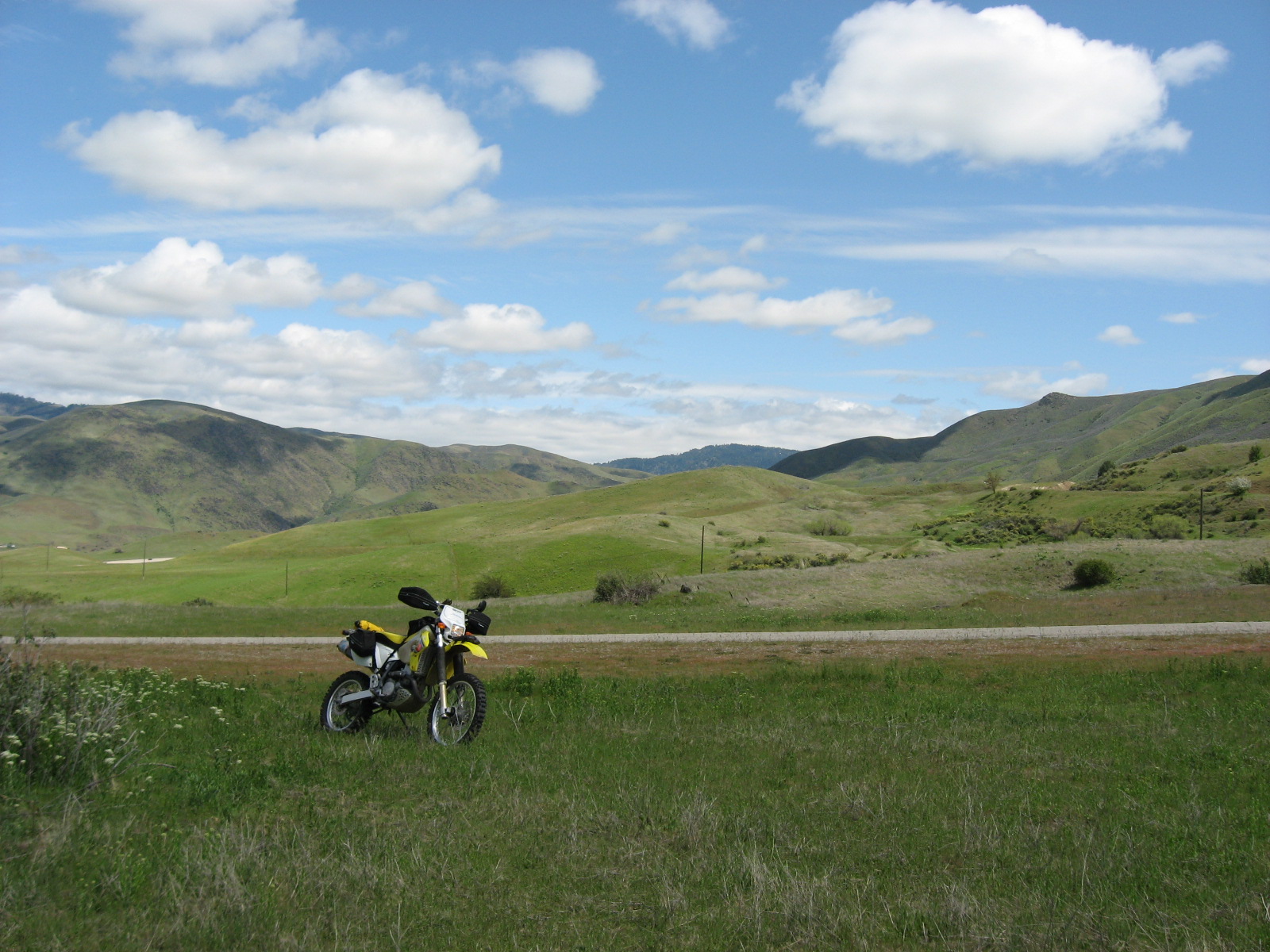 Up the hill … old Hwy 55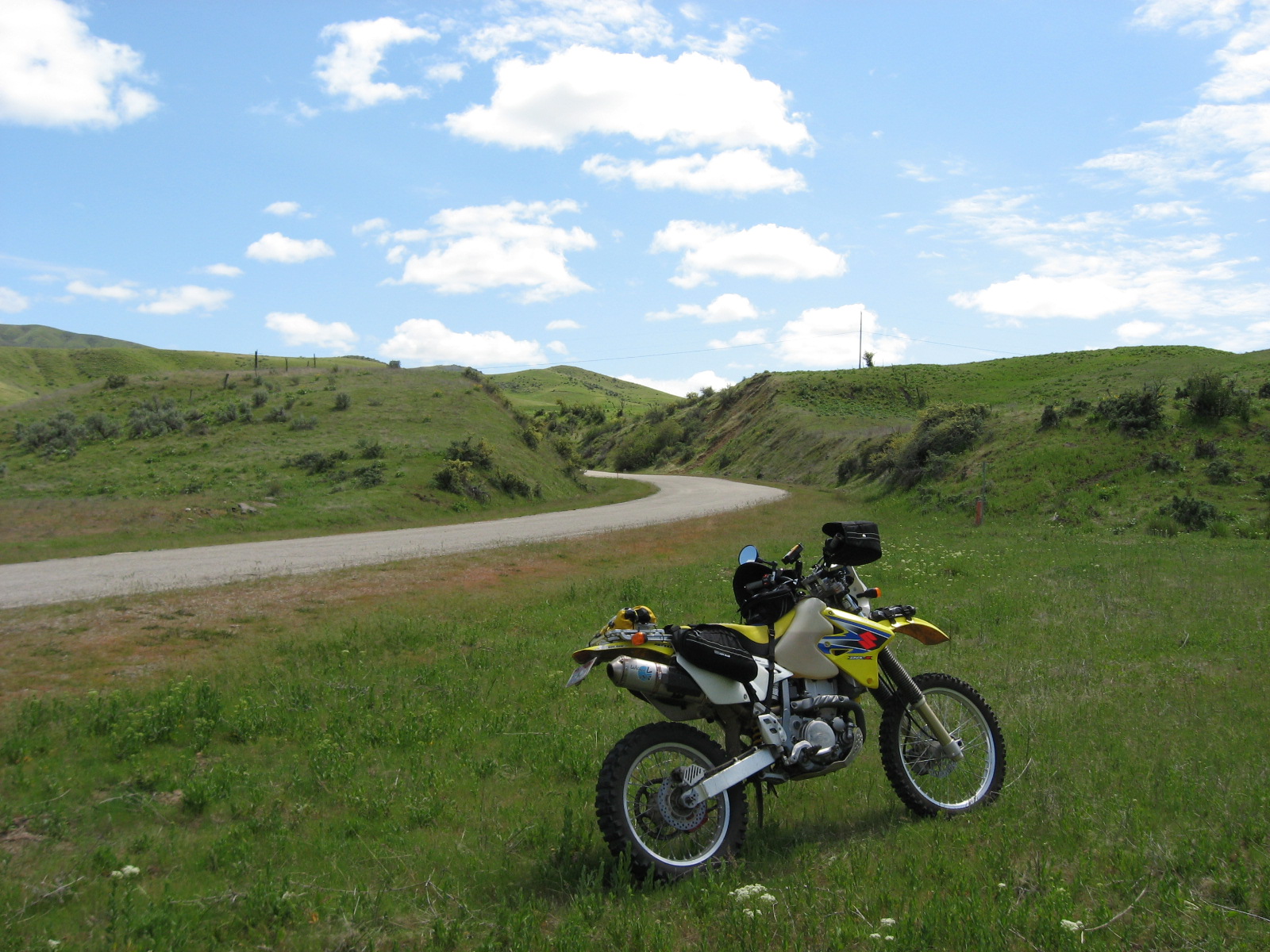 Residual pack- Bogus Basin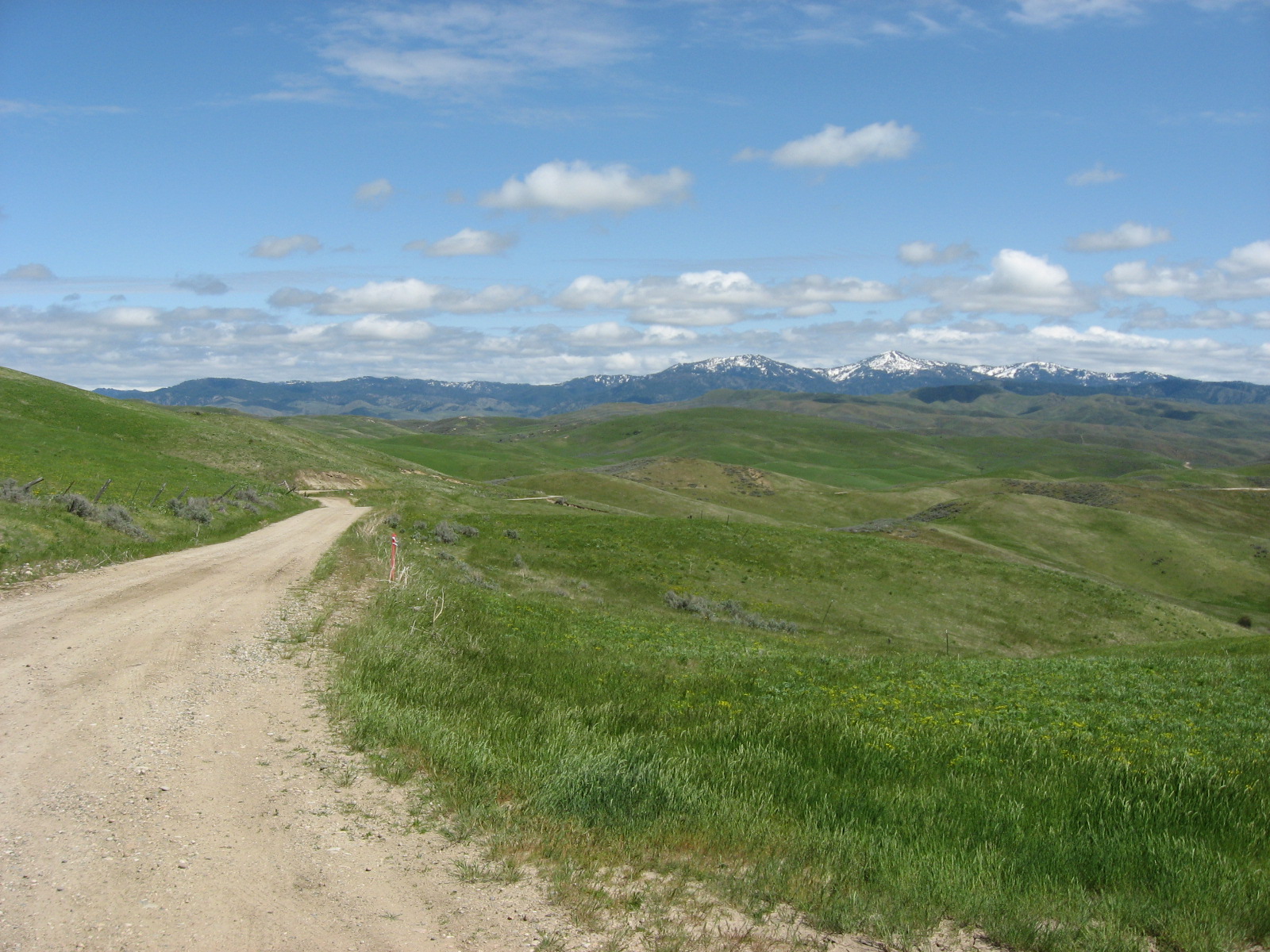 Just following the strip of road ….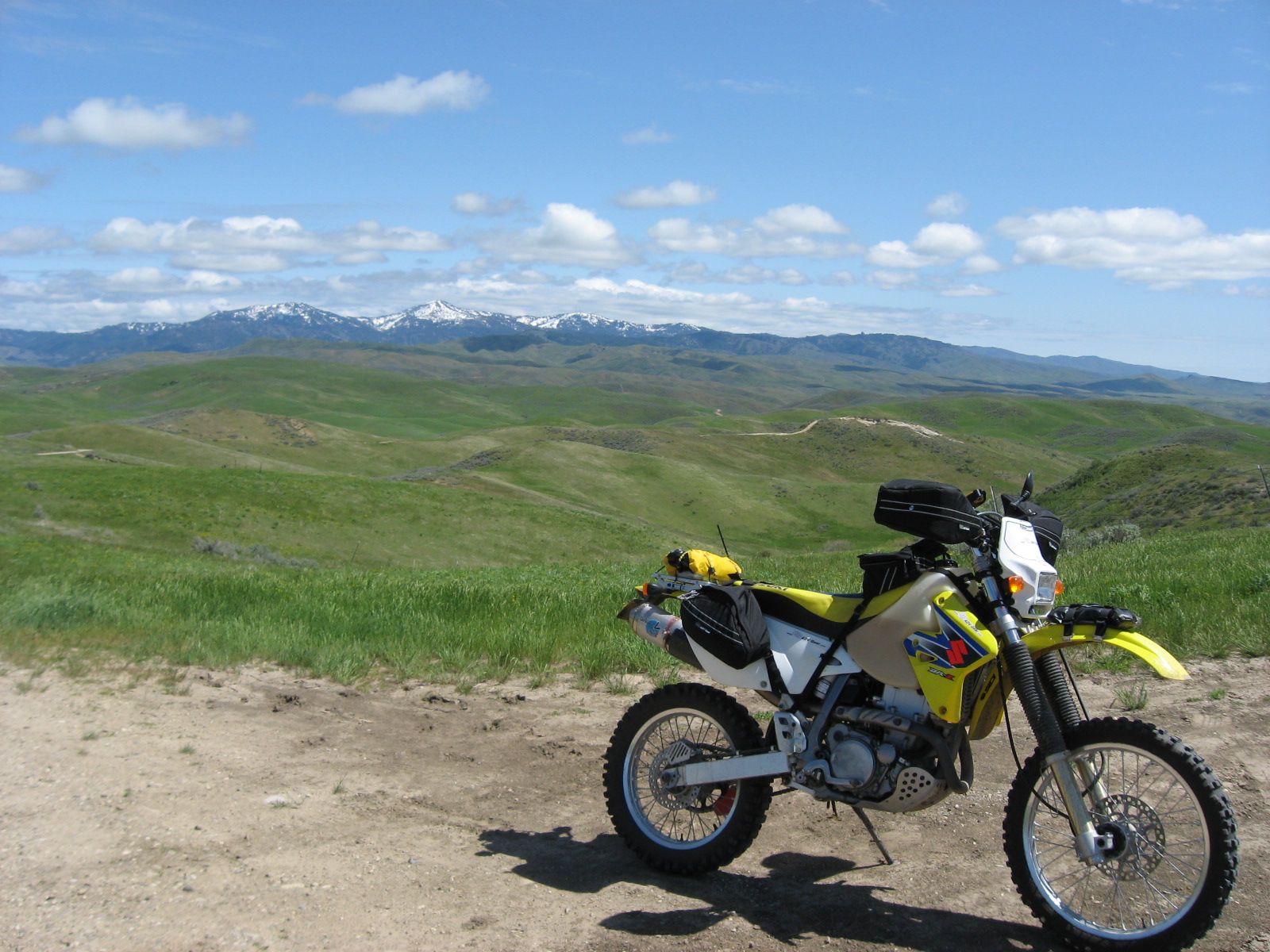 I follow Pearl Road as it drops back down to Eagle Idaho …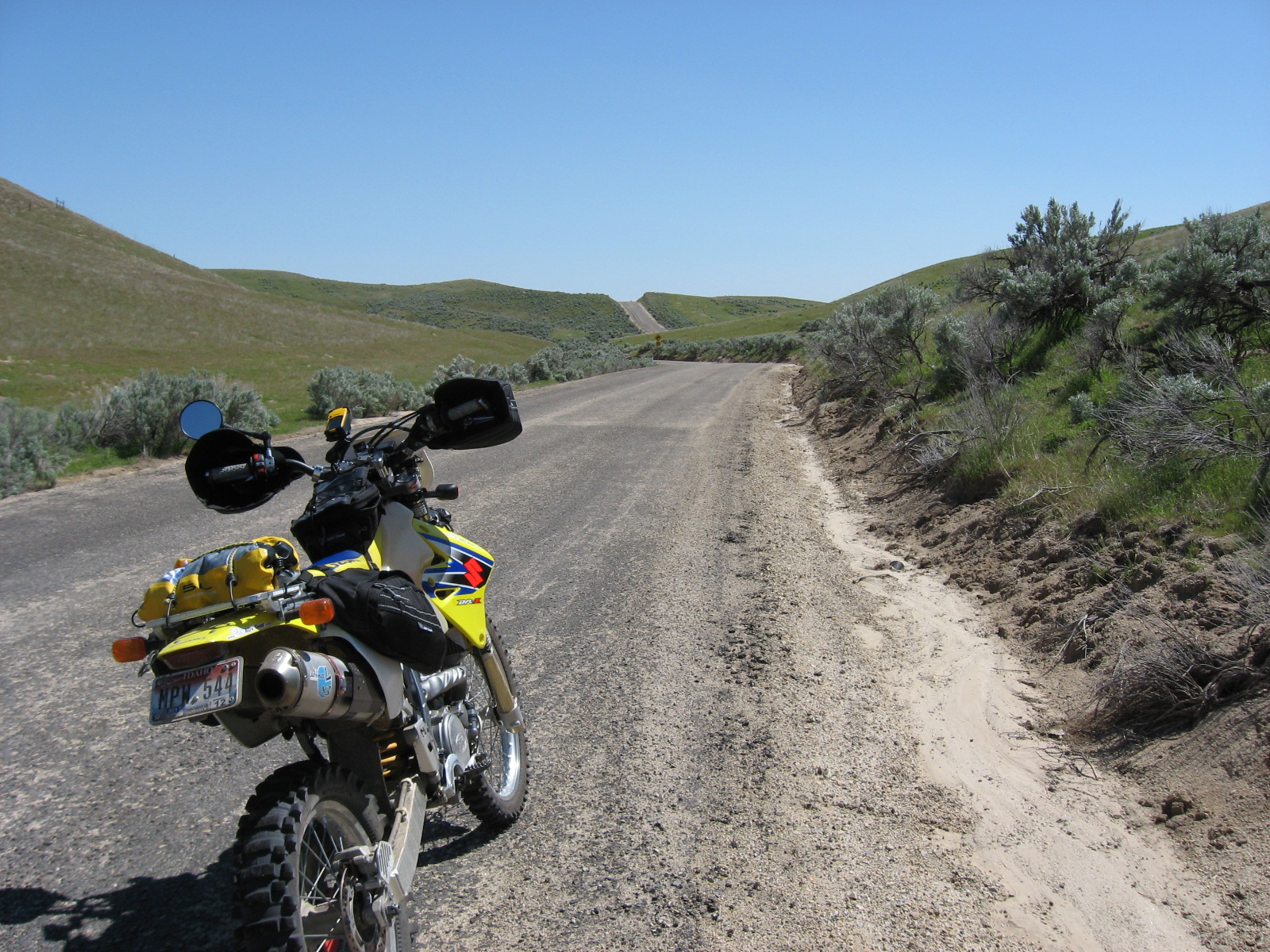 Great ride today … I was able to scout a few medium high passes (I'm sure the higher ones were still gated and might be so until July), but mainly it felt good to simply get the boots a bit dirty. On the bike for a few hours and 160 miles …. until next time, ride lots, ride safe!