The day is still young making my choice clear …. right, along Anderson Ranch towards Fall Creek. This will extend my ride a few miles with fuel reserves looking satisfactory ….
Being  that this is Memorial Day weekend …. the South Fork Boise has just opened up to fly fishing. Traffic on the road is moderate with cars parked along its edge every 1/4 mile (+/-) …. I blast through straight to the dam.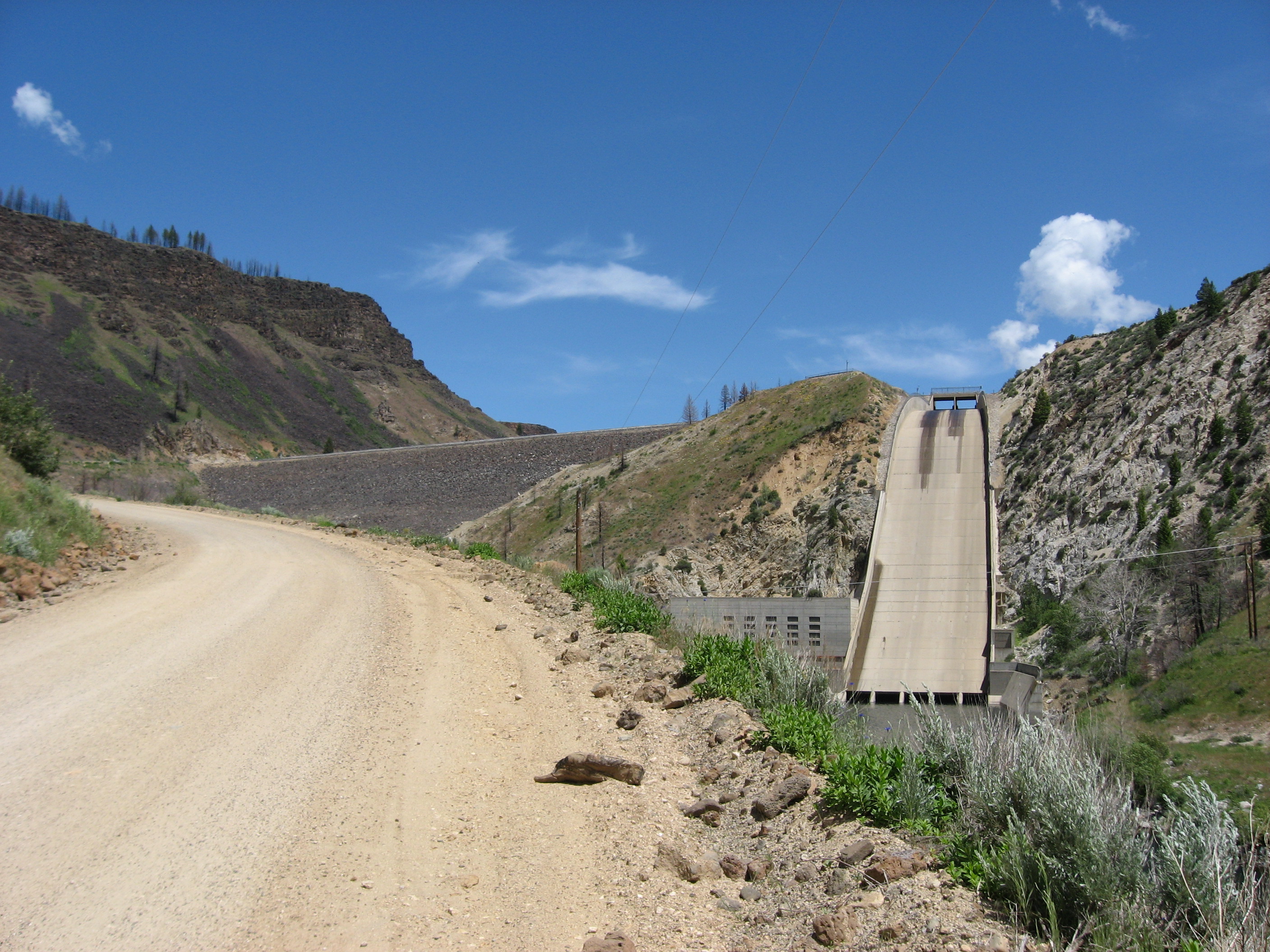 The water release is from the bottom portion of the reservoir making the water below very cold …. glacial Oregon Coast type cold!
I make my way past the spillway and then start my traverse along the northern shore of Anderson Ranch Reservoir towards Fall Creek.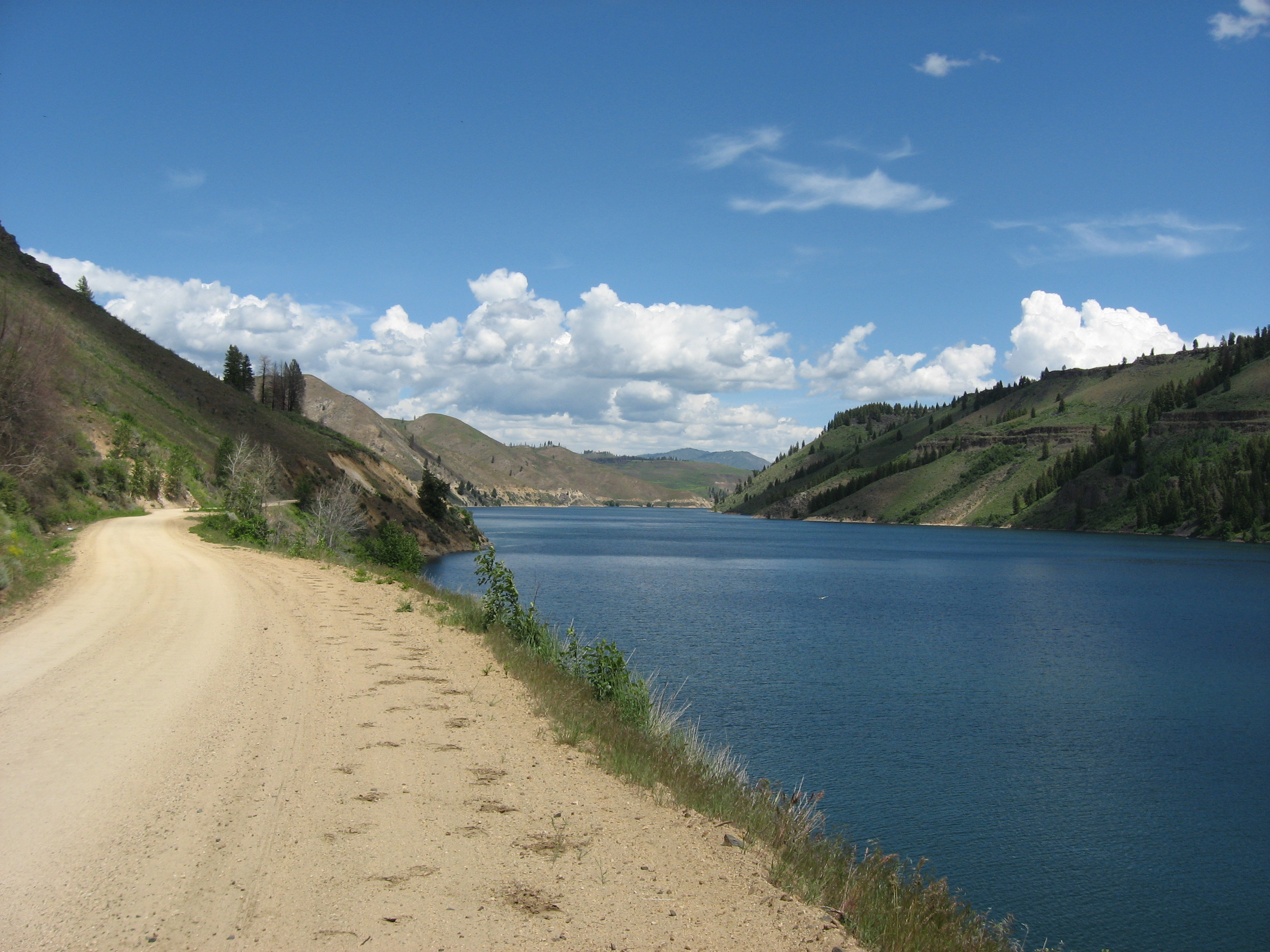 I reach Fall Creek to find it fairly quiet for a holiday weekend, but with the cool temps most of the masses must have remained at home or are recreating elsewhere …
I turn north along Fall Creek Road … Rd 129. The fires of the last few years have left a resounding impact on this area. Most of the drainages are all but scorched, but it is nice to see some new private construction and rehabilitation activities taking place …. a foreign concept to the USFS evidently?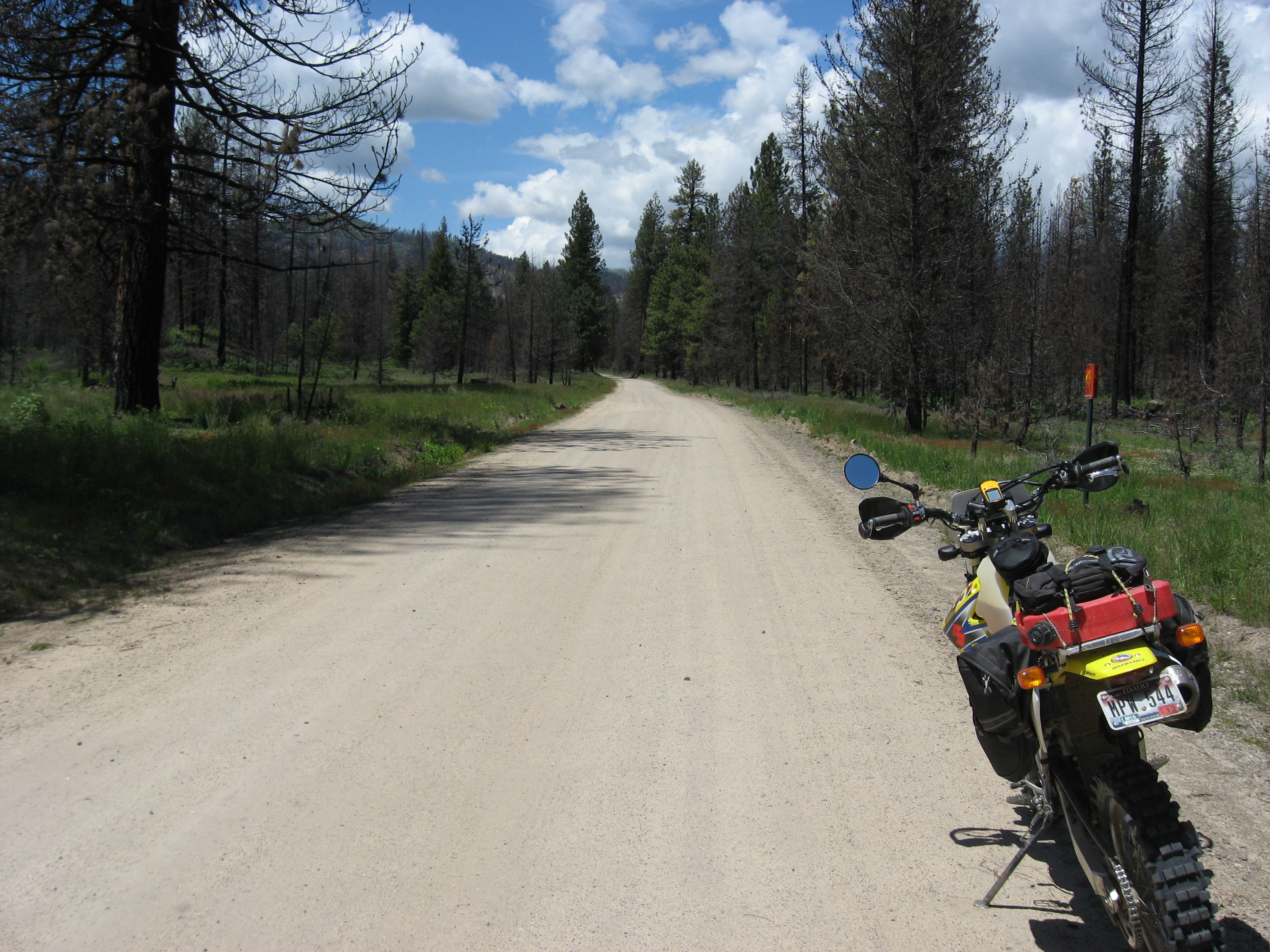 My intention is to connect with Meadow Creek Road, which will steer me towards Prairie, but when I reach Meadow Creek Rd it is closed … option 2 is Rd 159, which is further north towards Trinity.
I reach Rd 159 and to my relief it is open ….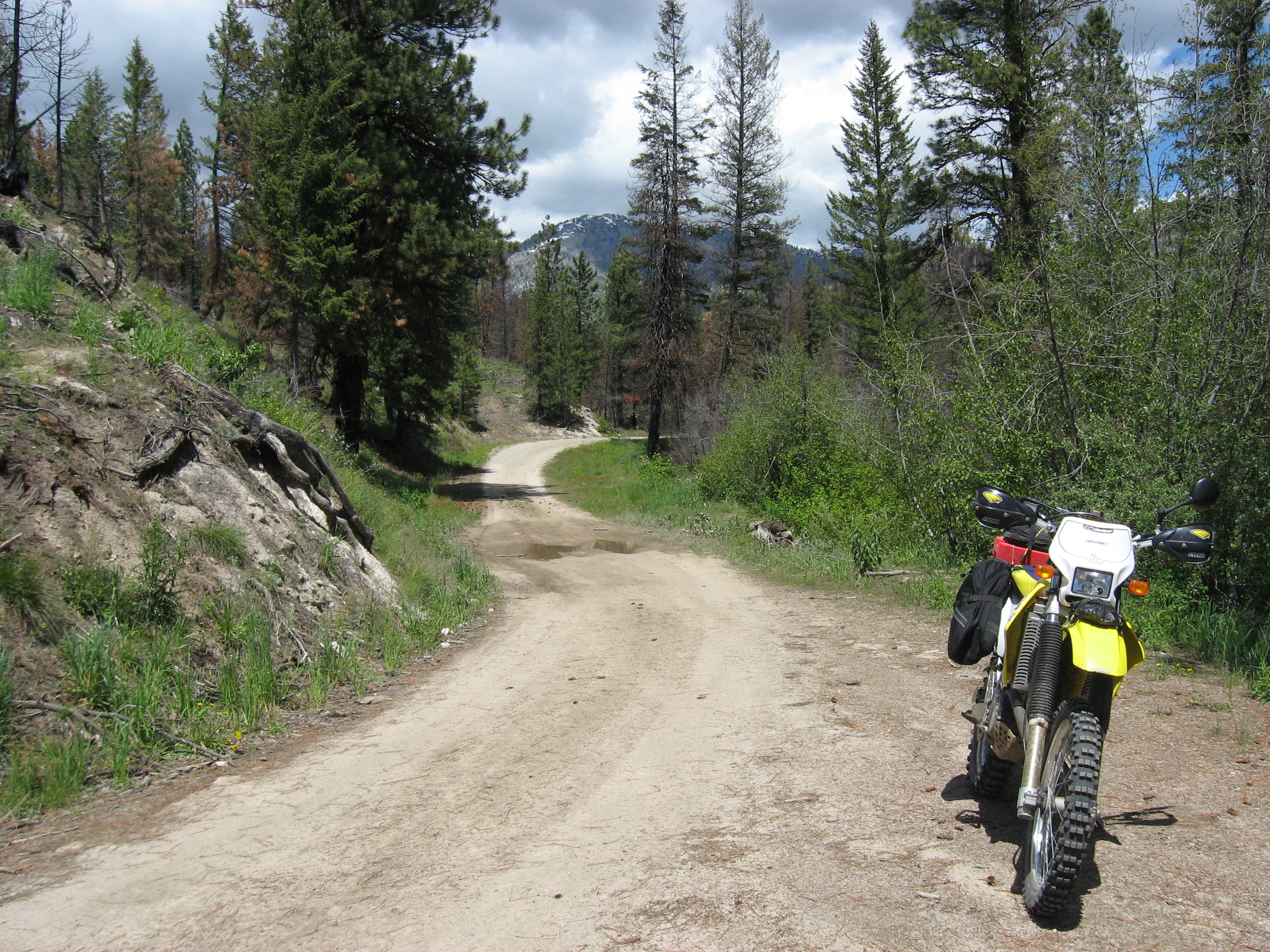 Some falls along Fall Creek …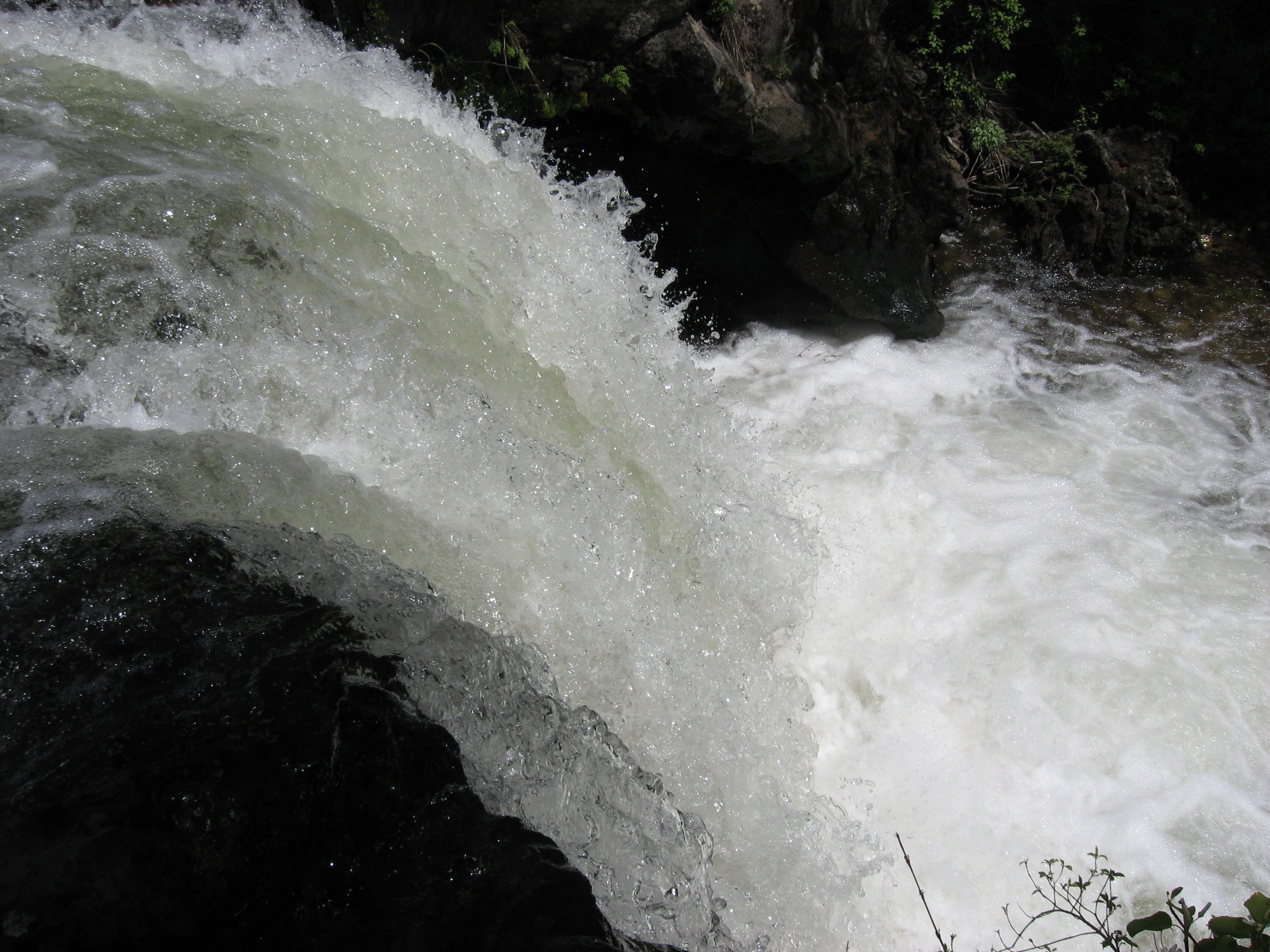 159 flow ….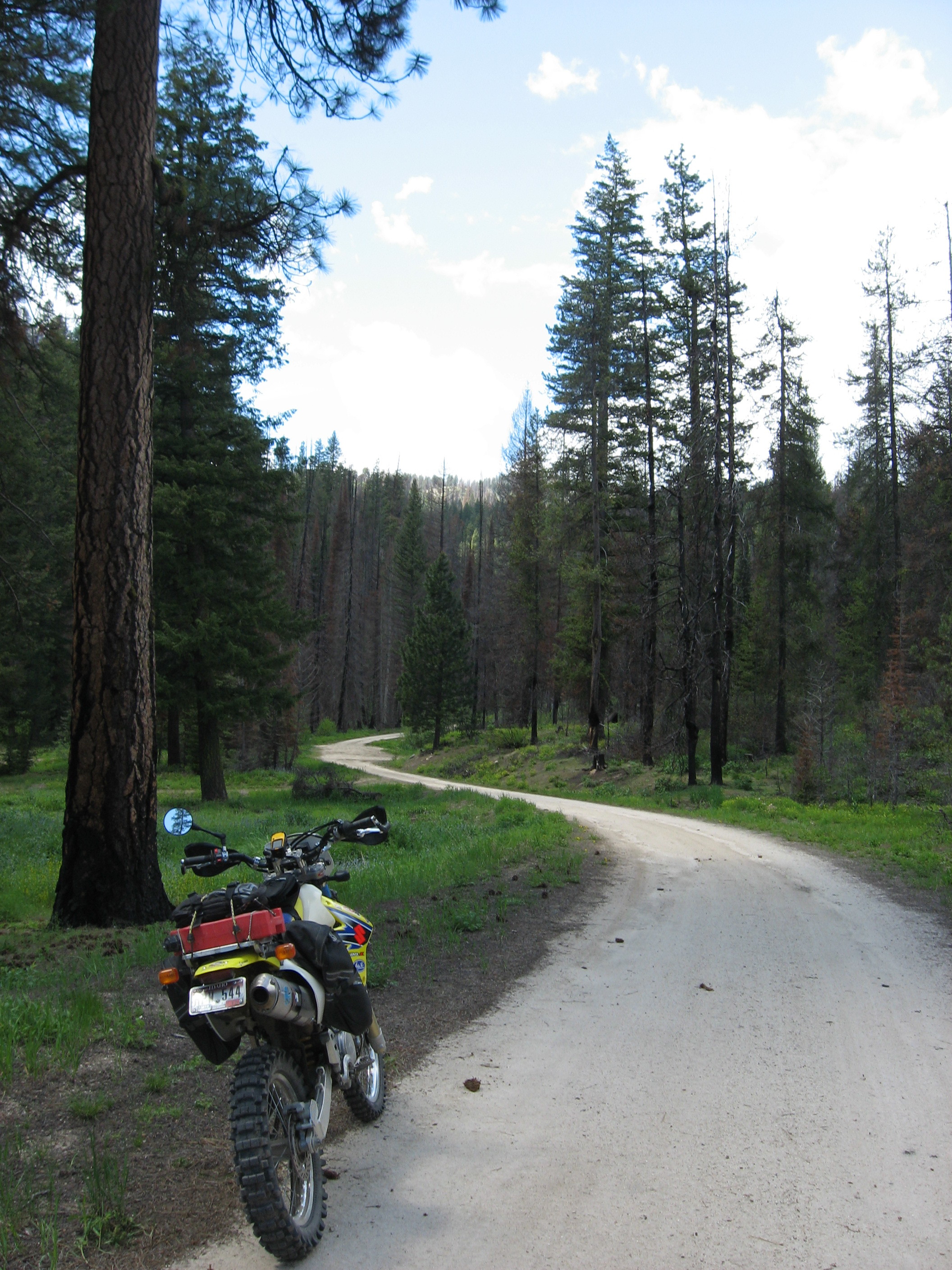 Rd 159 takes me over a ridge just south of Lava Mountain before dropping me down the west side into the Prairie valley.
The pass …..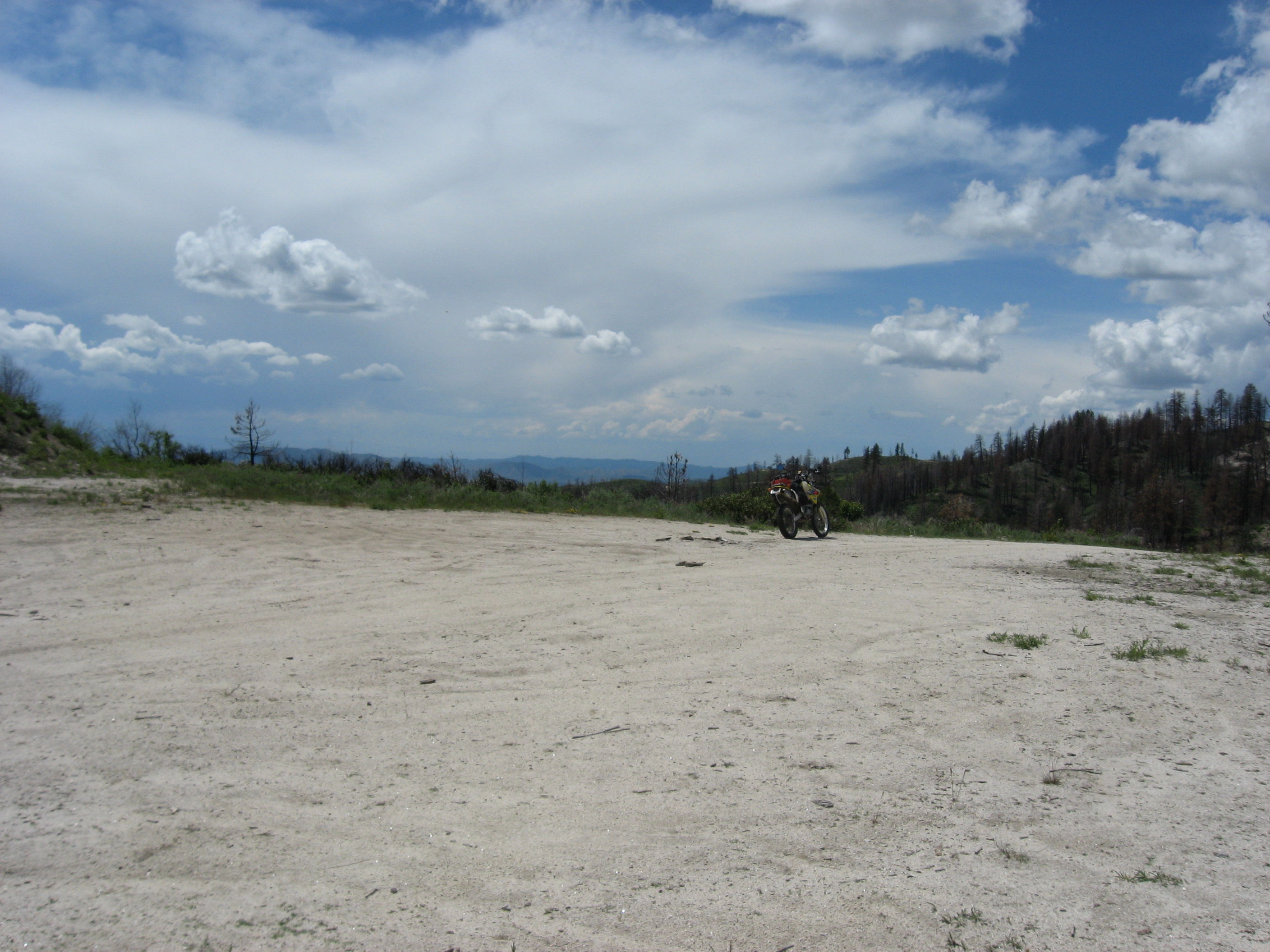 The pass opens up as an old landing. I'm crossing through State Endowment Lands at this point, so this landing might be used once again in the future.
To be continued ….