After exploring the extensive site of Cinnabar, my next objective is the proceeding ridge above and behind the old ghost town. An ATV track exits the site to the rear and continues the climb to the top via a number of switchbacks.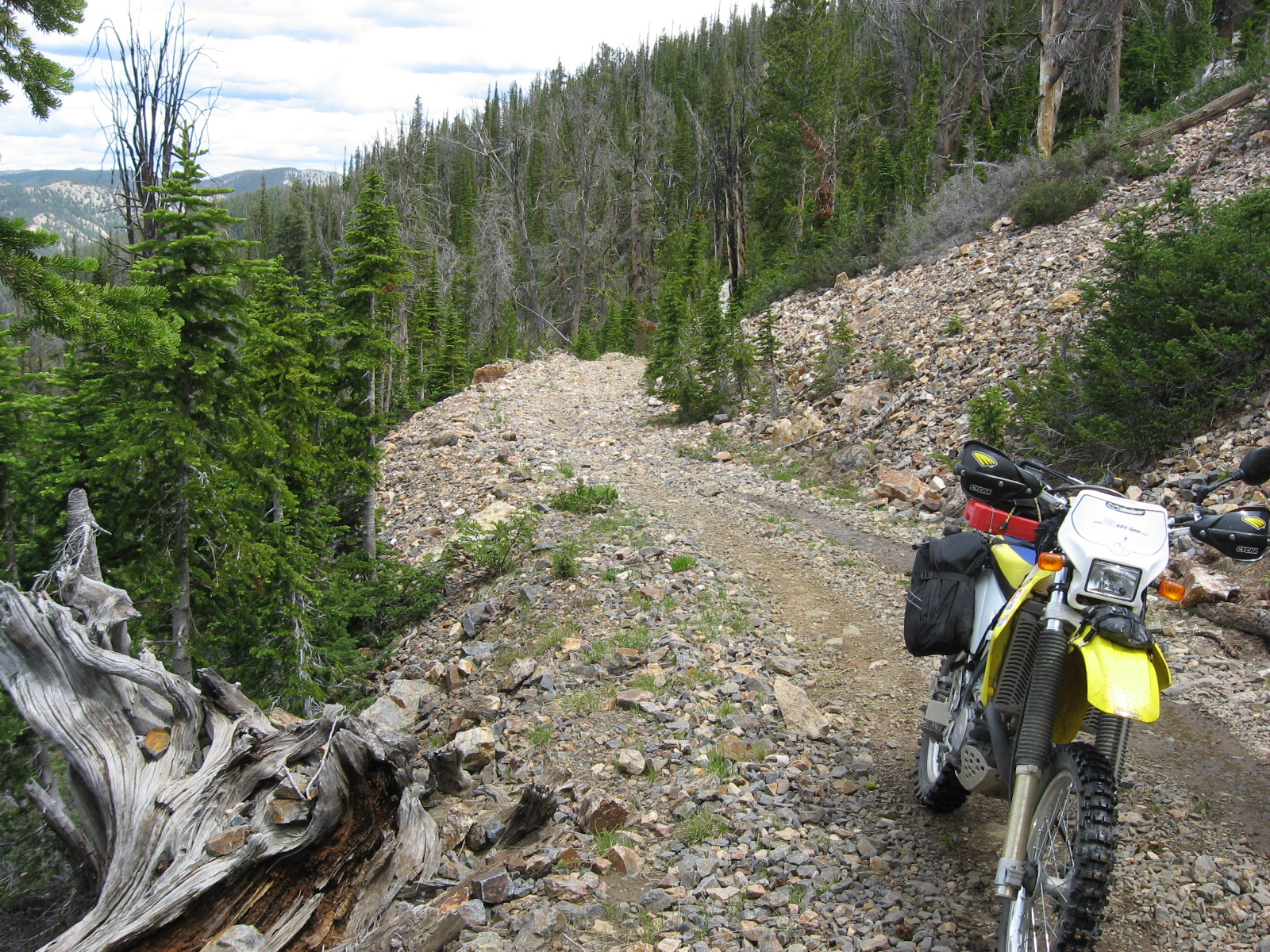 The switchbacks are not overly difficult or the track all that steep, but loose rock is a factor in some sections.
Overlooking the Cinnabar Drainage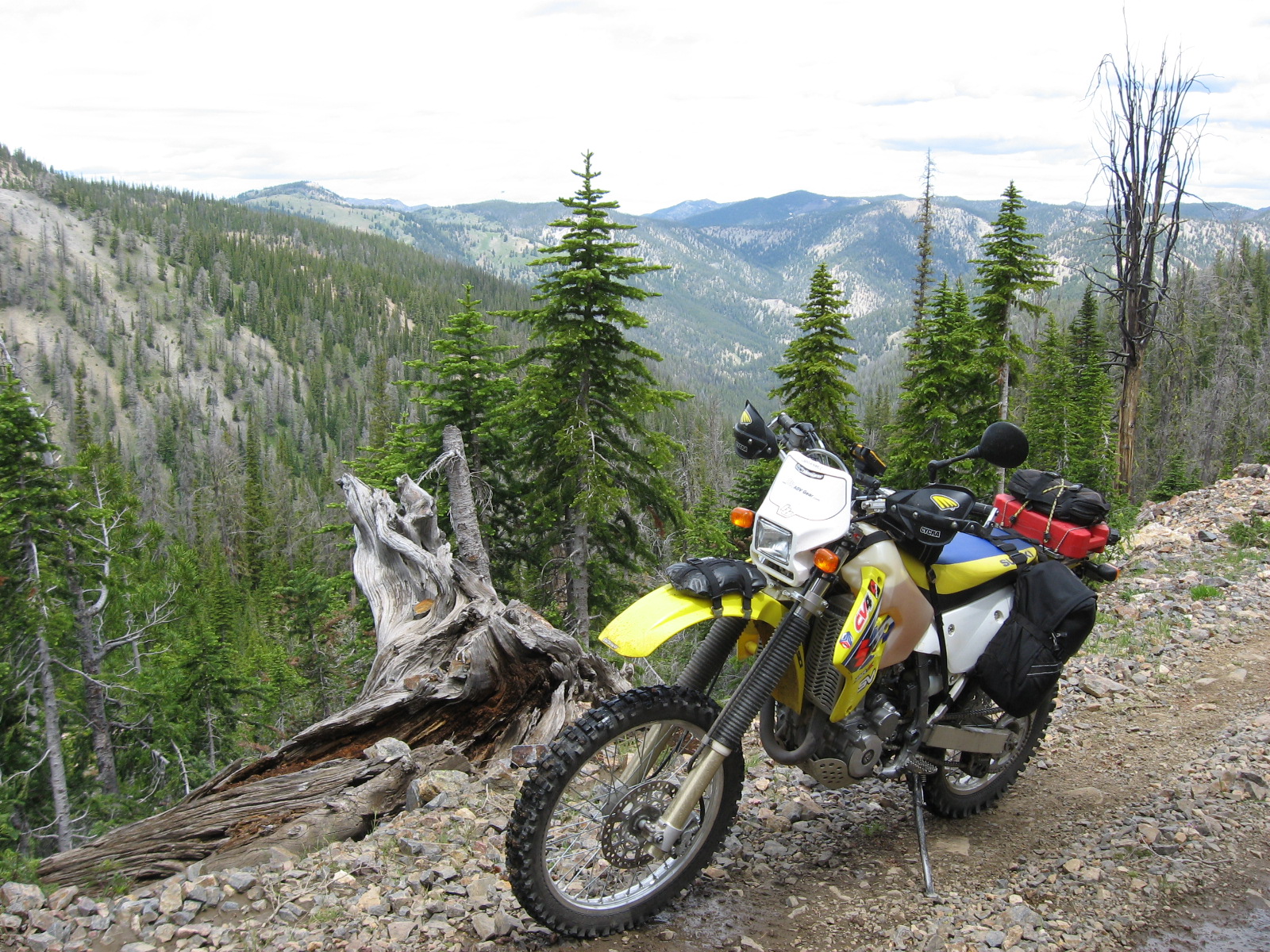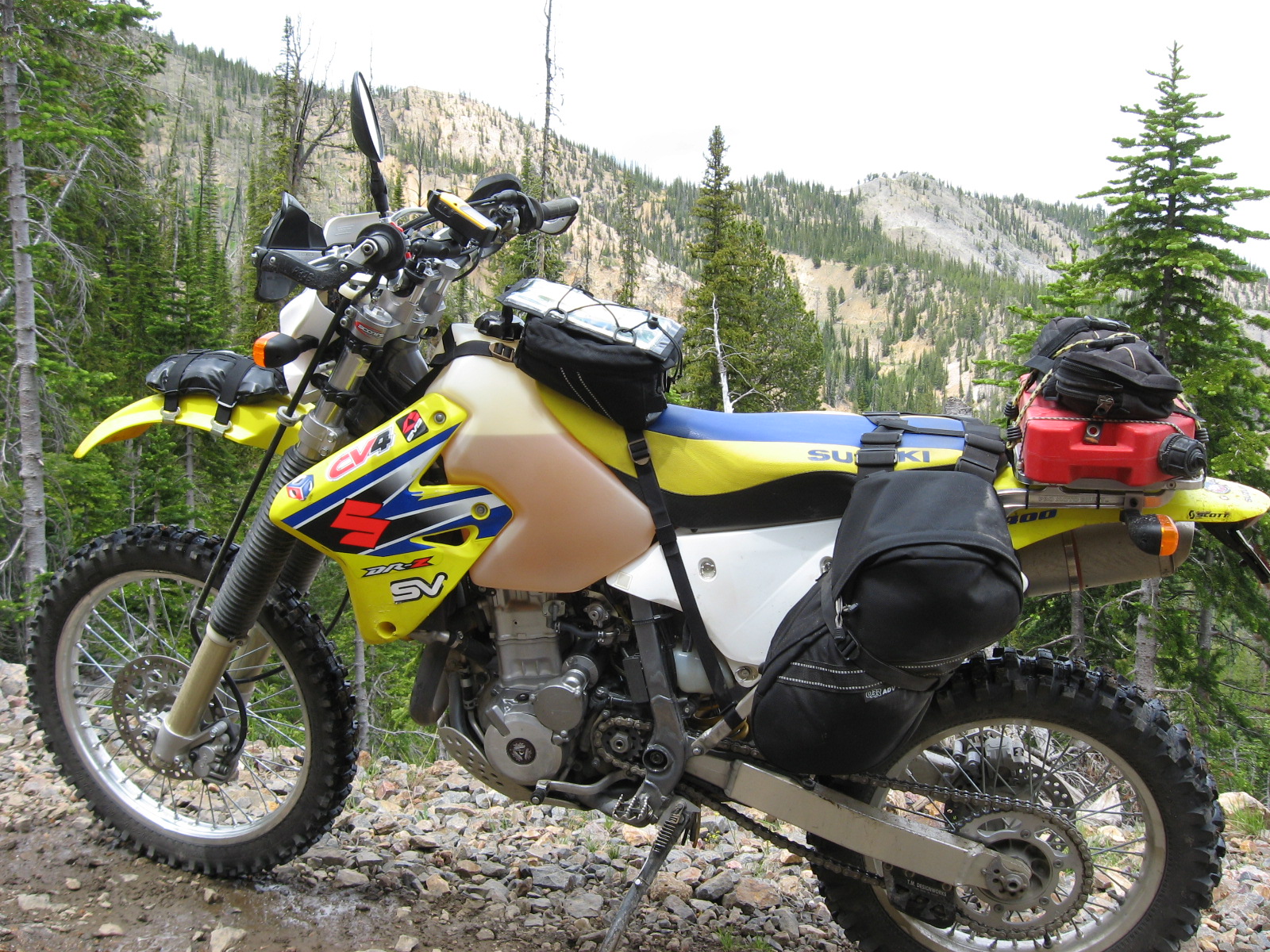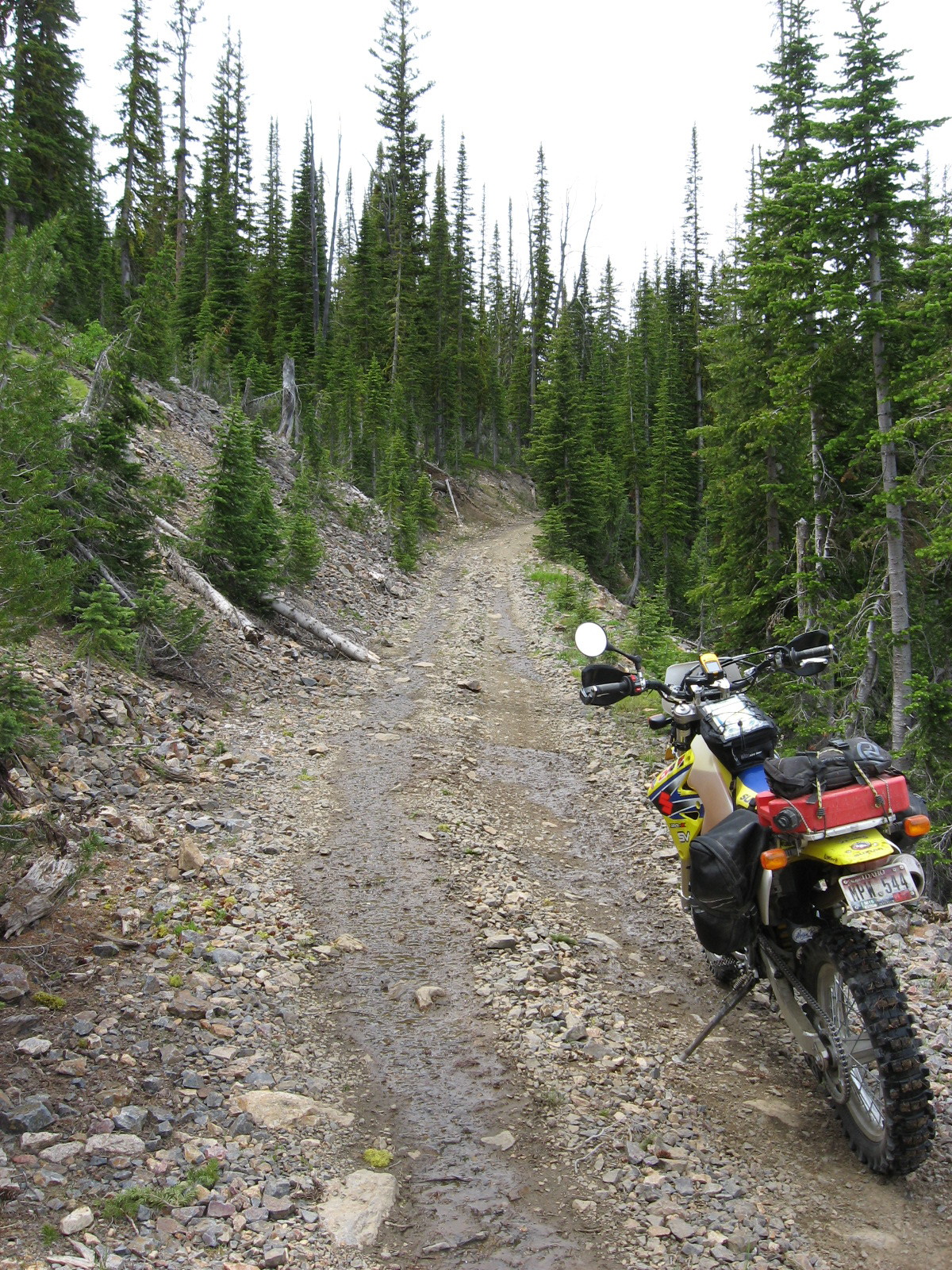 Reaching the top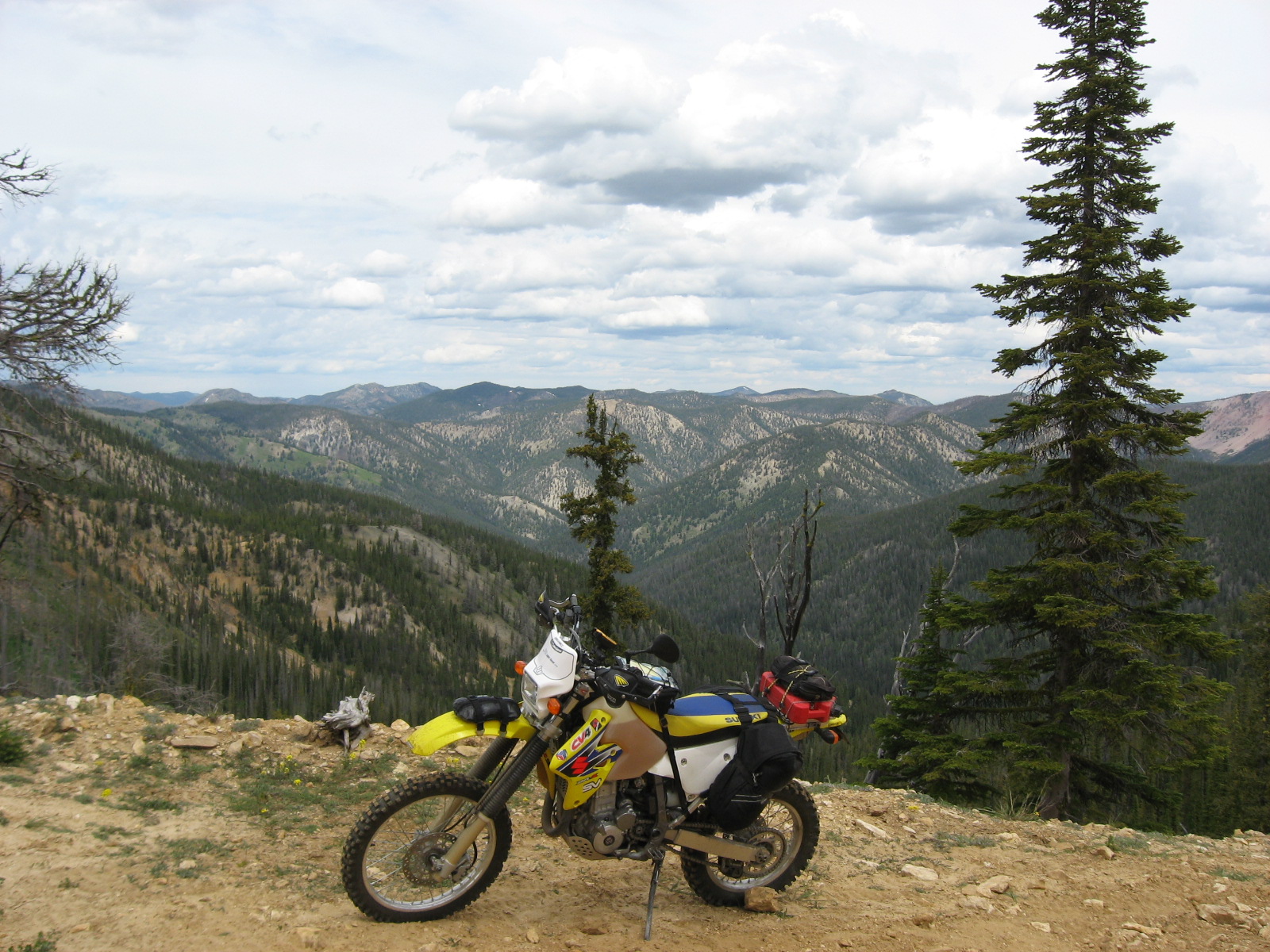 Looking back down on Cinnabar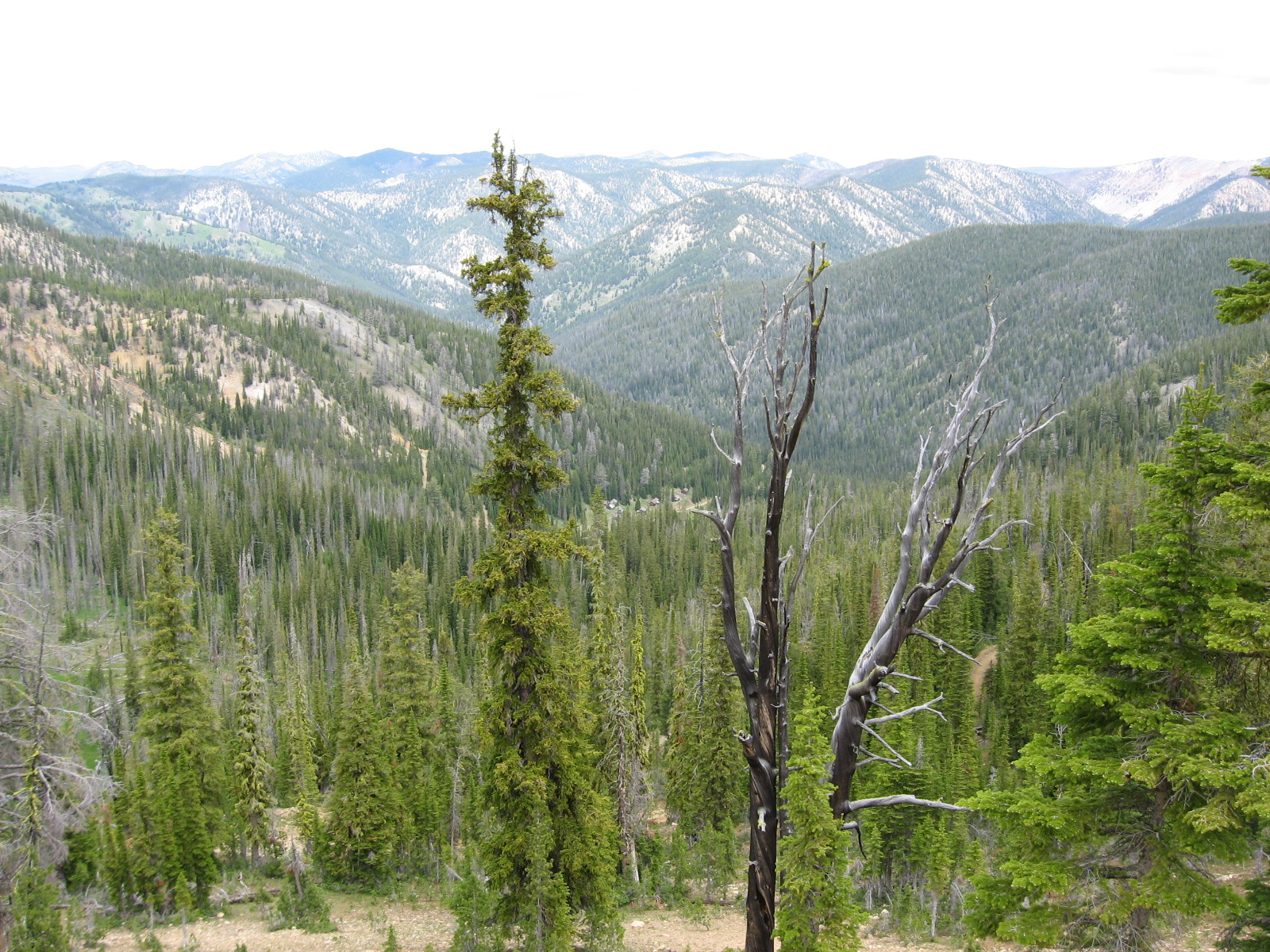 The final stretch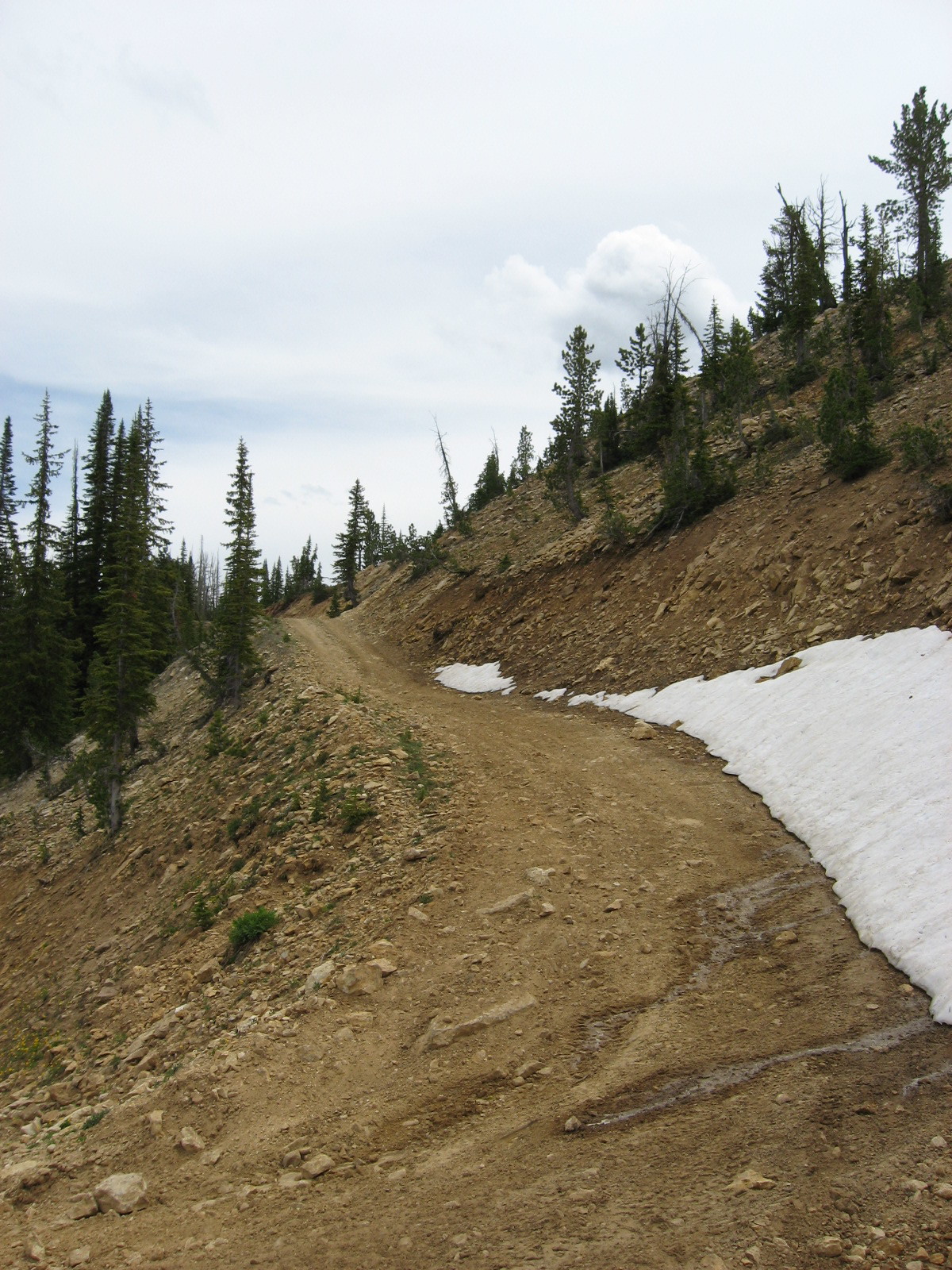 The track crests the top of the ridge before dropping down the backside then reconnecting with Rd 375. Rd 375 is the main road through Stibnite … this offers two options for one visiting Cinnabar who wants to venture further… ride the switchbacks up, or backtrack to the main road through Stibnite … they do reconnect.
Monumental Summit is a short run once back on Rd 375 …. Rd 375 continues past the summit into an easement of the Frank Church. A few more sites of interest exist past the summit… Thunder Mountain, as the once was site of Roosevelt Lake.
Evidently the thriving boom town was the victim of a substantial mud slide that in effect dammed up nearby Monumental Creek … the town slowly disappeared to the depths of the newly formed lake with building remnants still visible today below the lakes surface.
I intend to make a return soon find the end of this road, but today I'm more focused on Meadow Creek Lookout.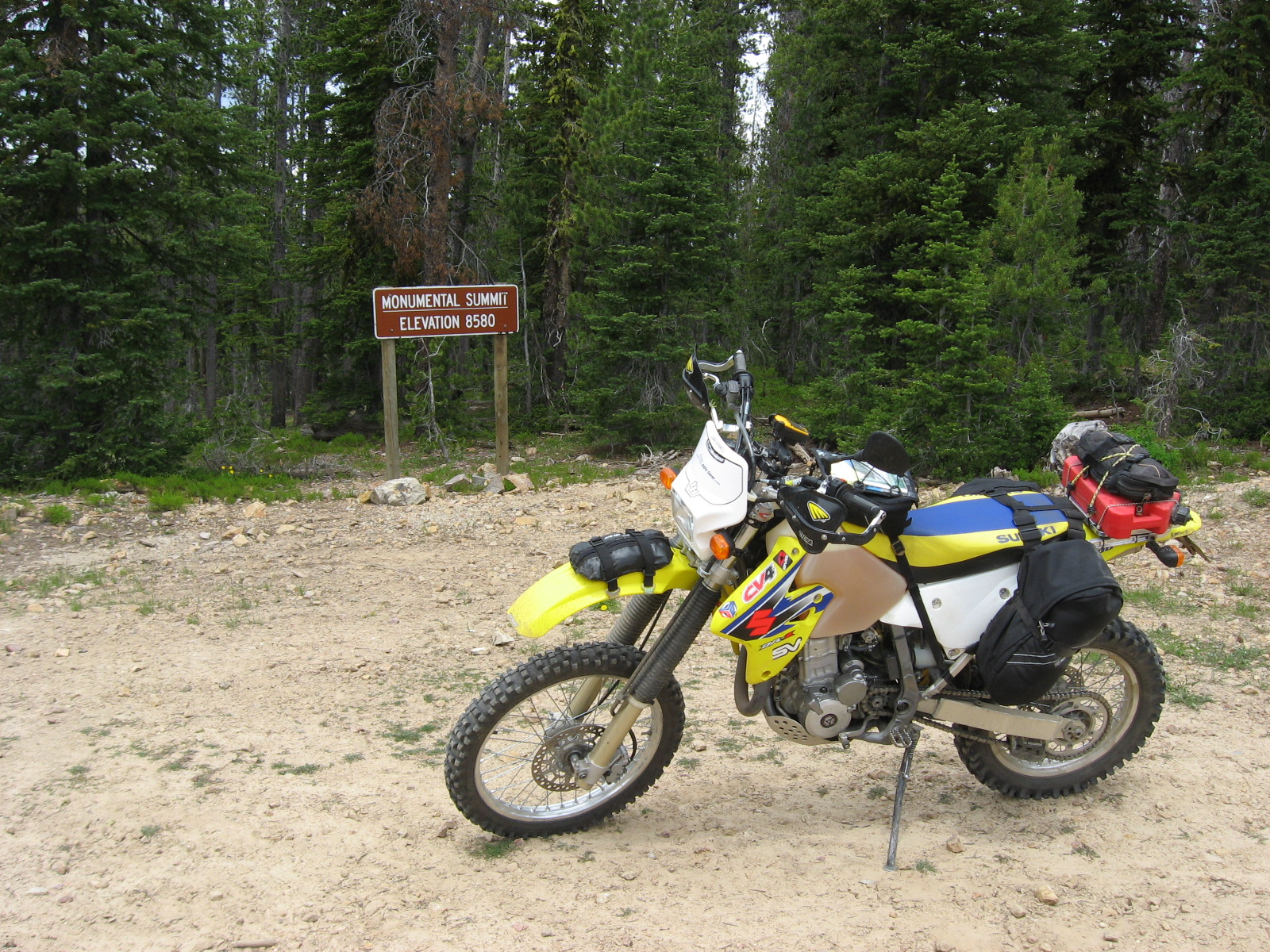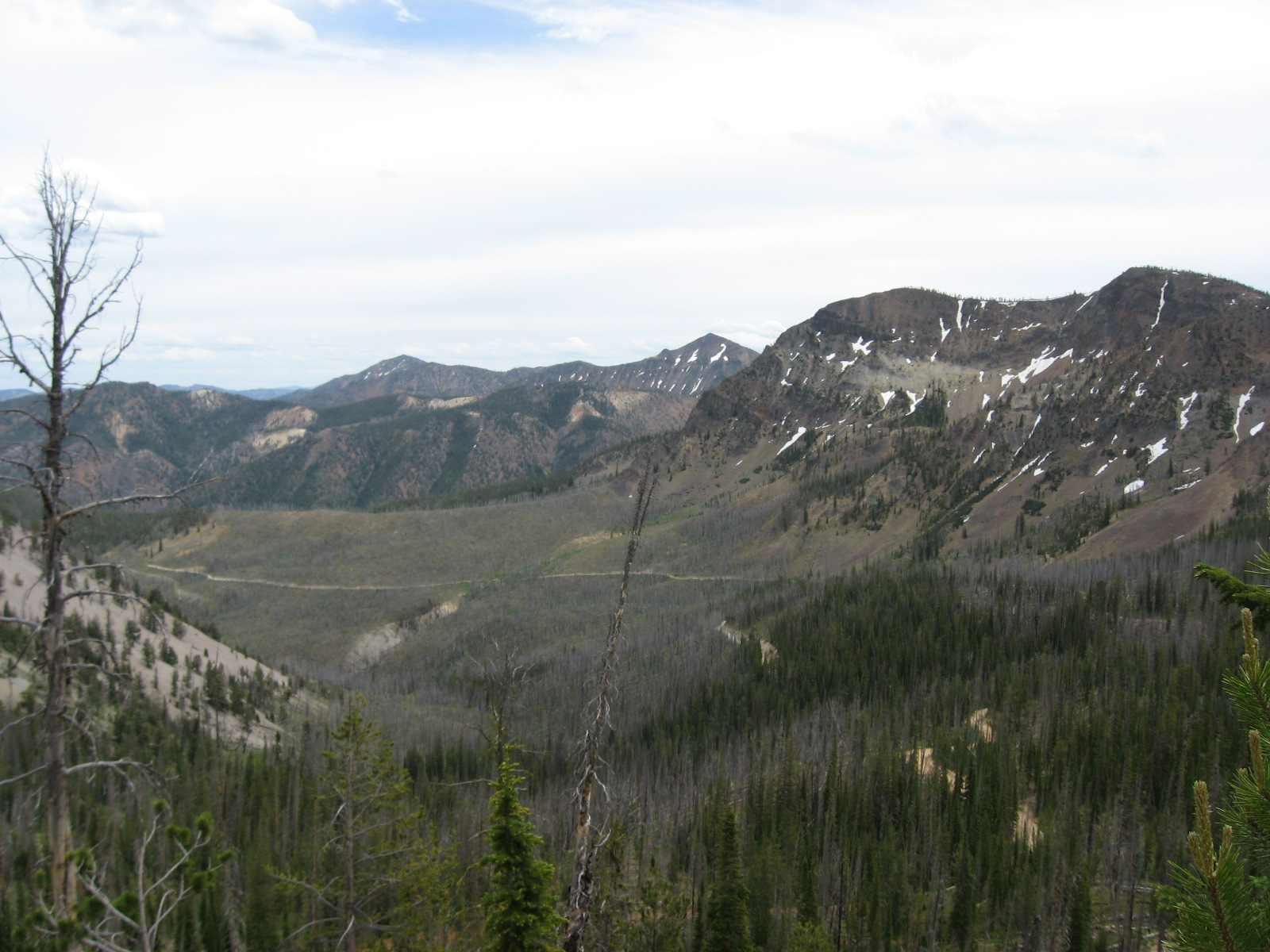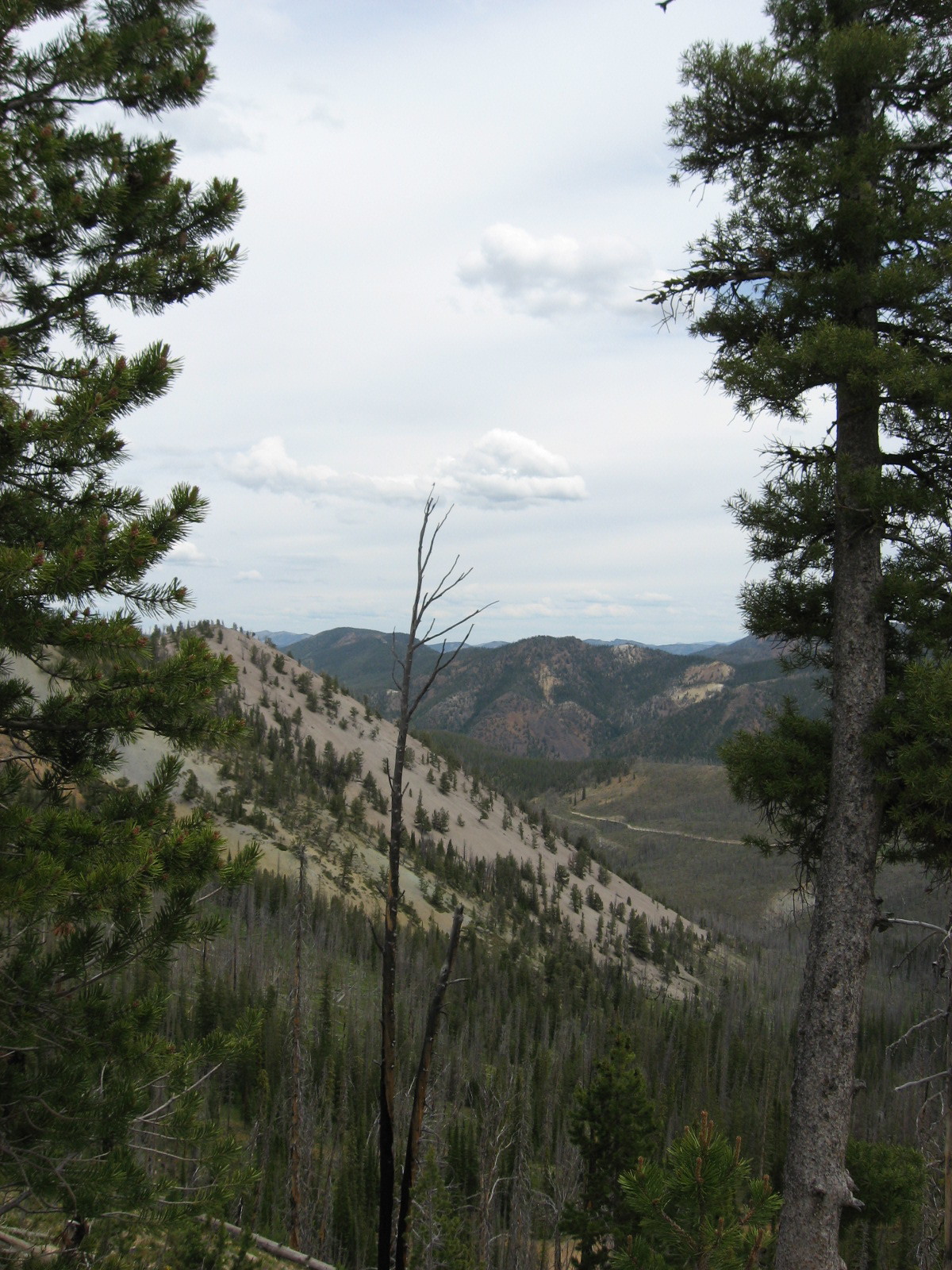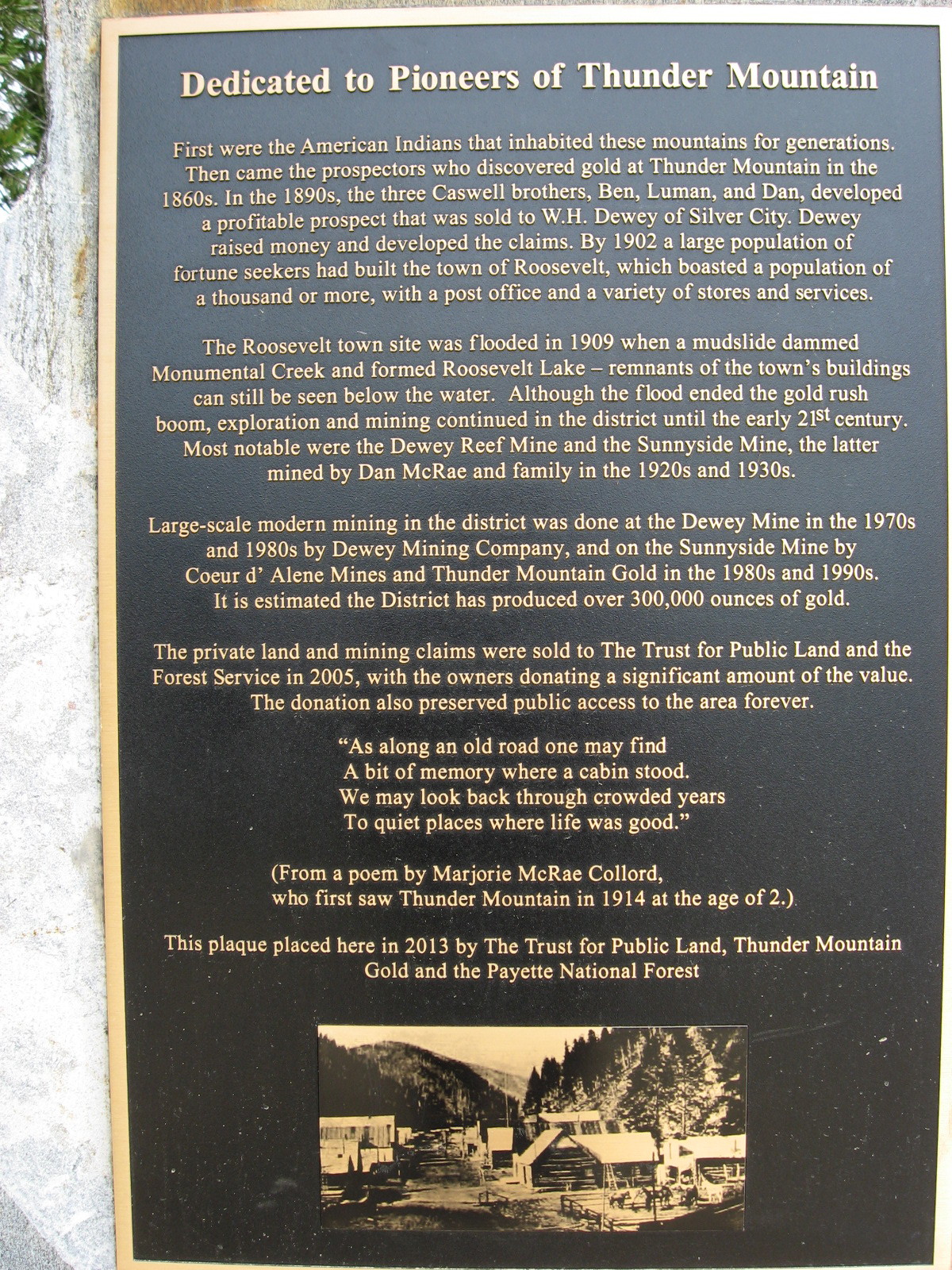 Next stop … Meadow Creek Lookout