For a while now I have been telling Jodi that I need to take her on a loop to see some of the spectacular Fall colors … typically we have about a 2 week window where the hillsides erupt in bright Yellows and Reds, so this weekend we loaded up the truck, grabbed the dog, and headed out for a nice afternoon drive to see what we could find …..
Moores Creek …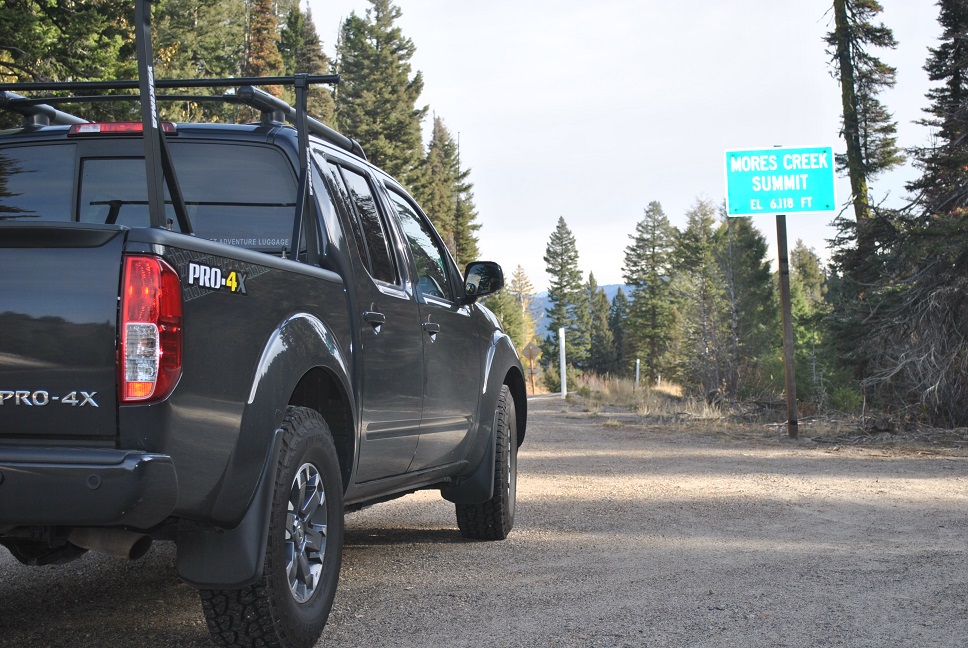 Edna Creek turnoff …. here is where I lost the dust cap to the camera lens … later to be found, but ran over.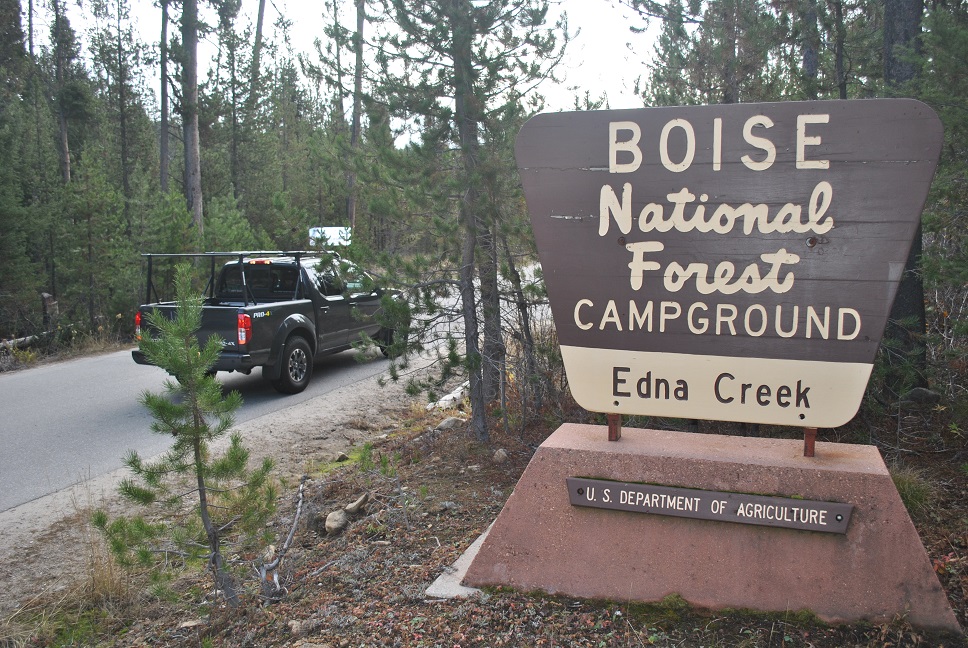 RD 312 … Pikes Fork (Jackson Peak – Graham)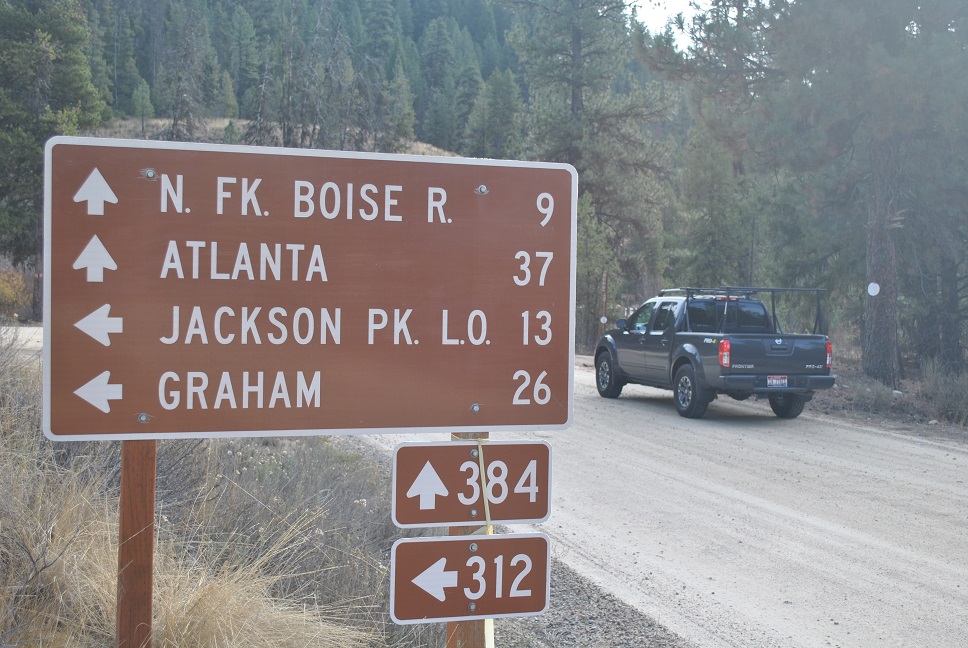 Rd 312 …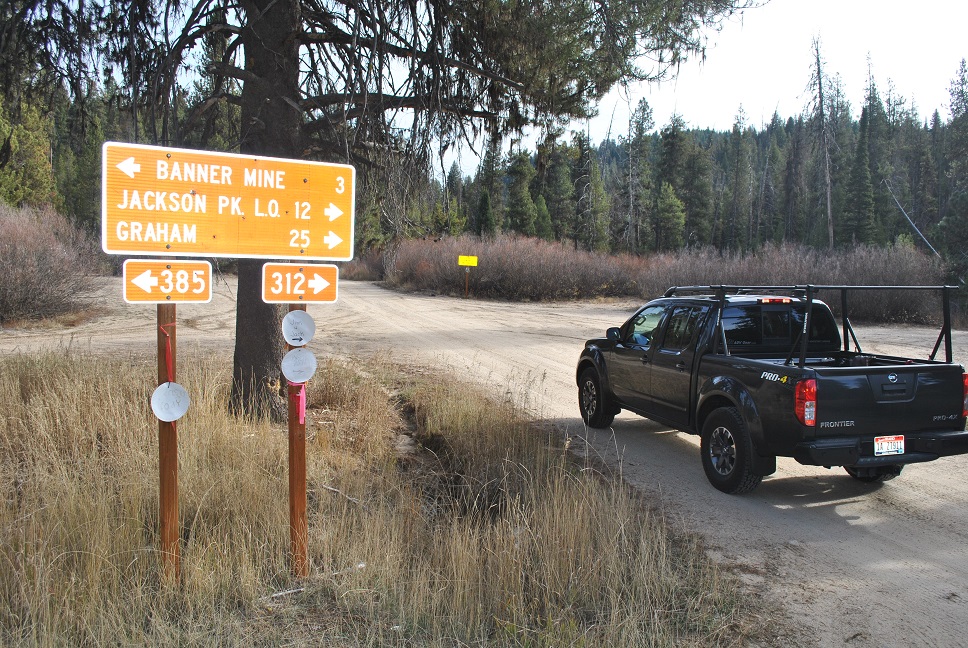 Not maintained for "passenger" cars ….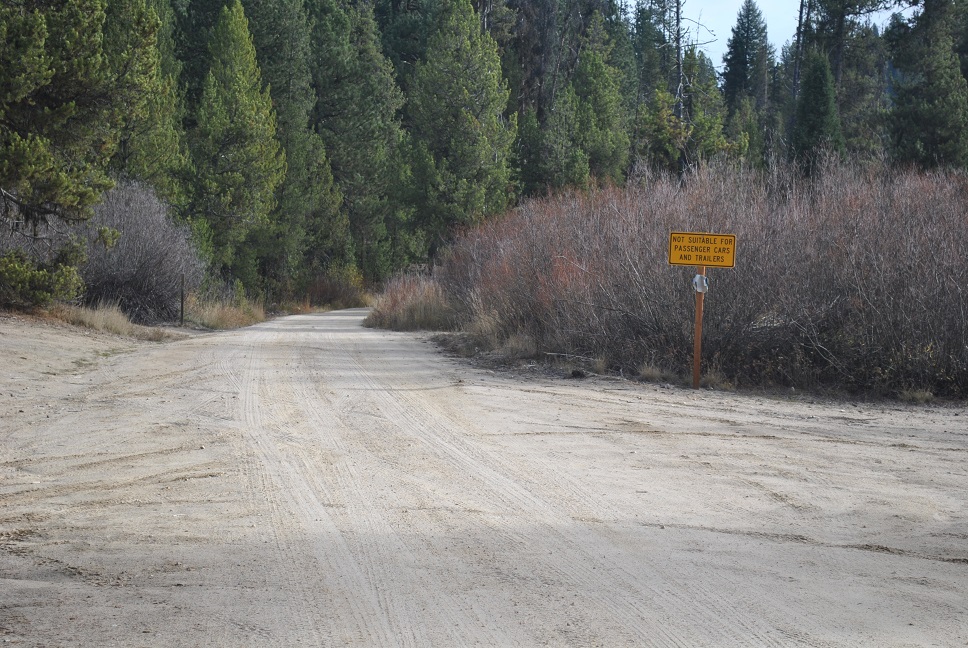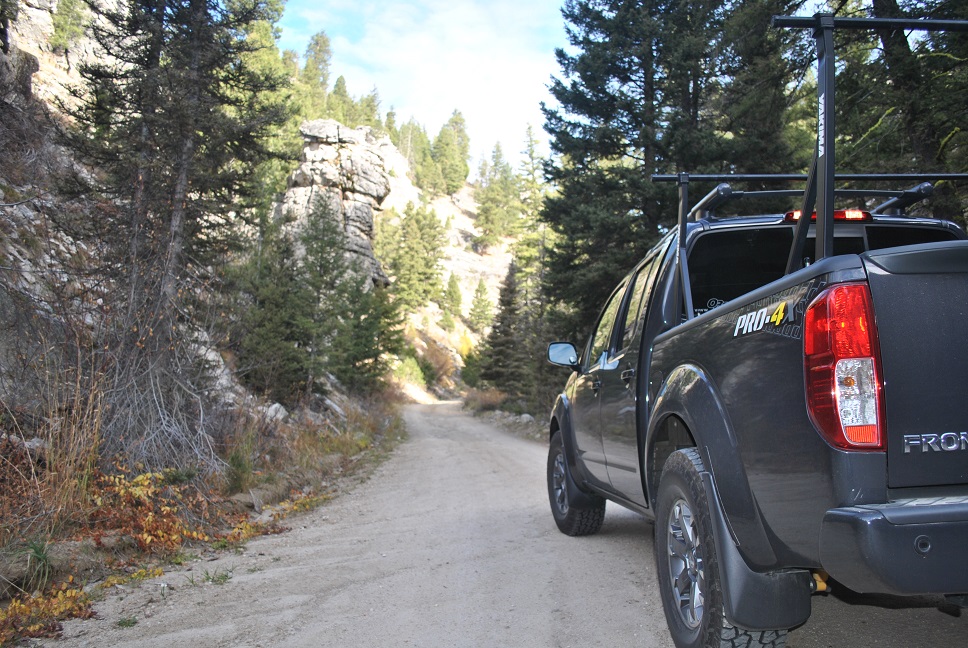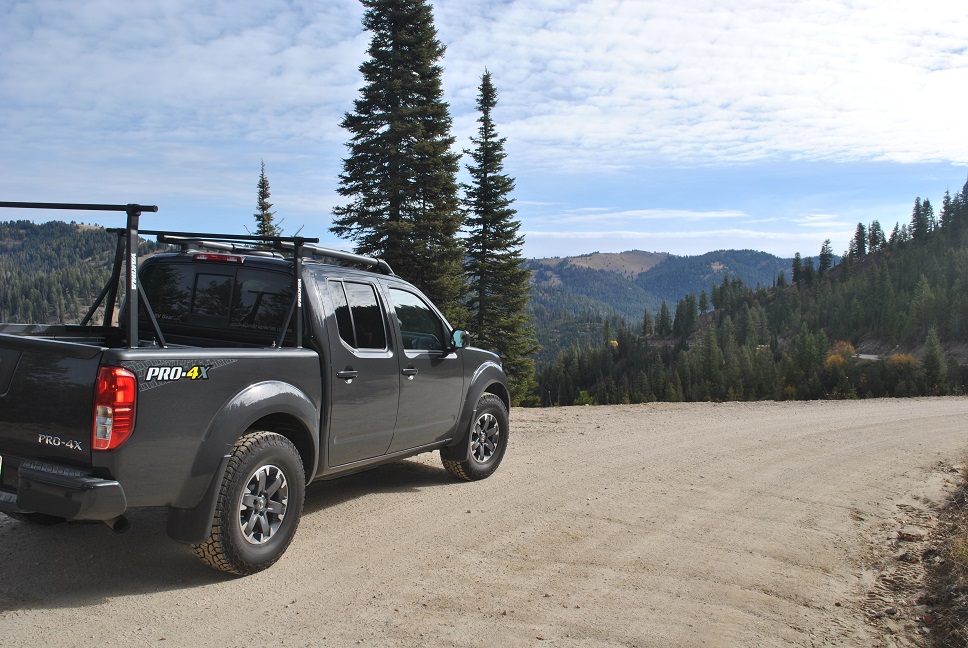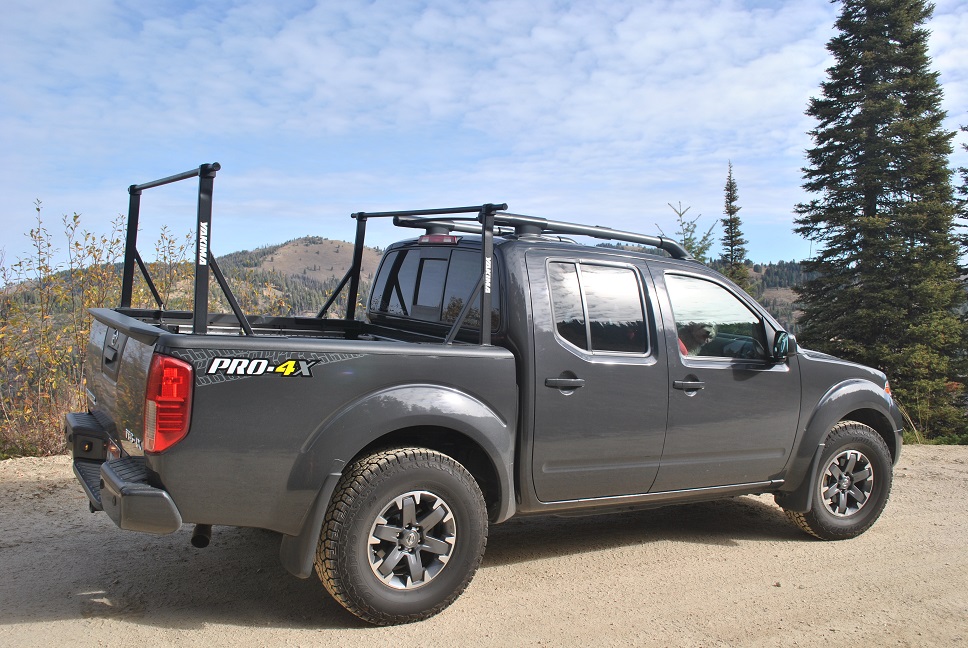 Jackson Peak LO …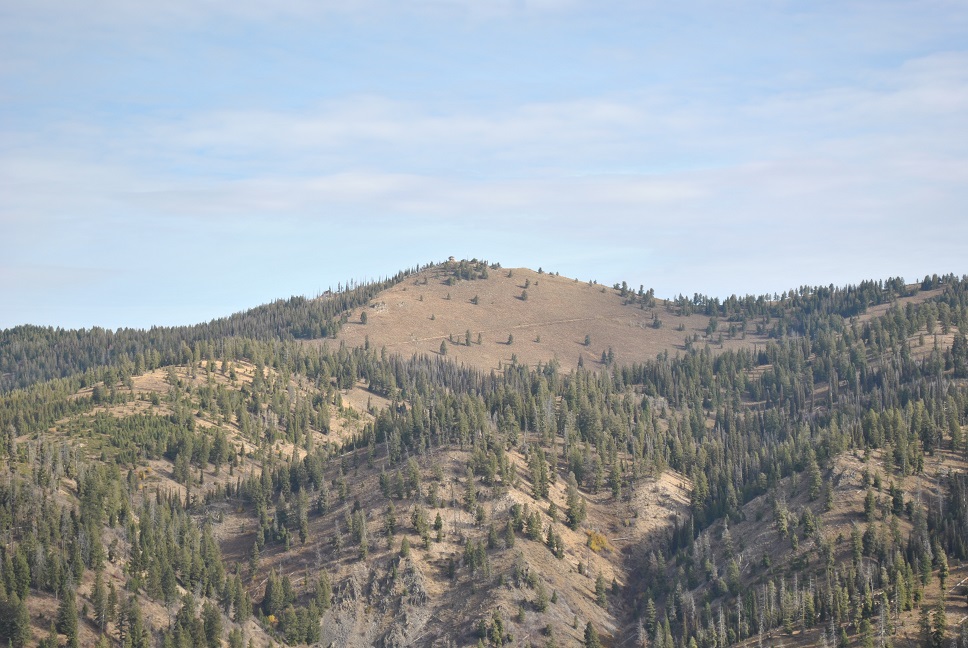 We continue down through Trapper Flat …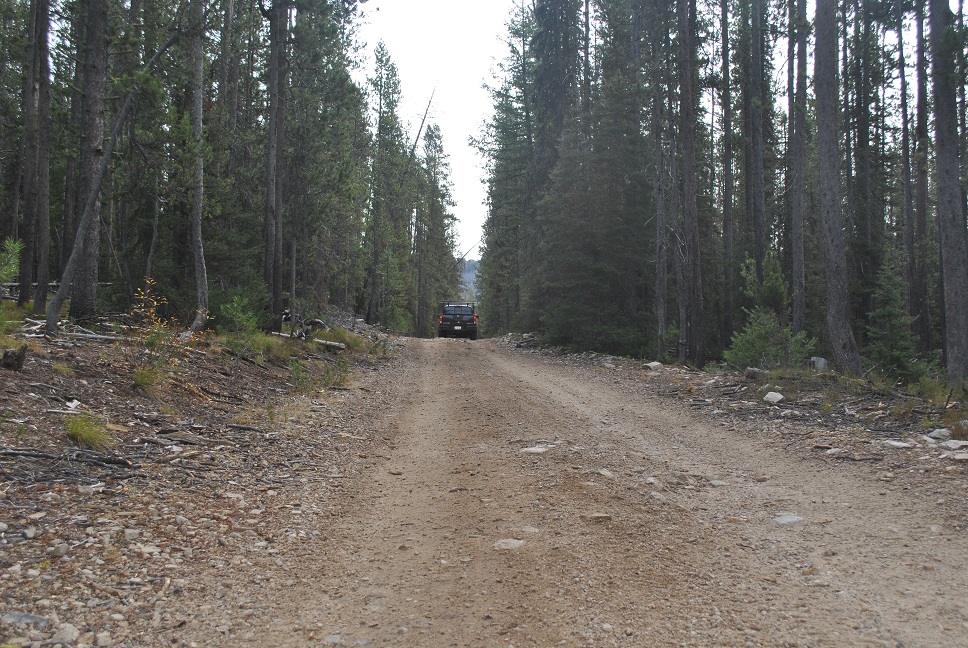 I assume that given the name of the area that this is an old trappers cabin ….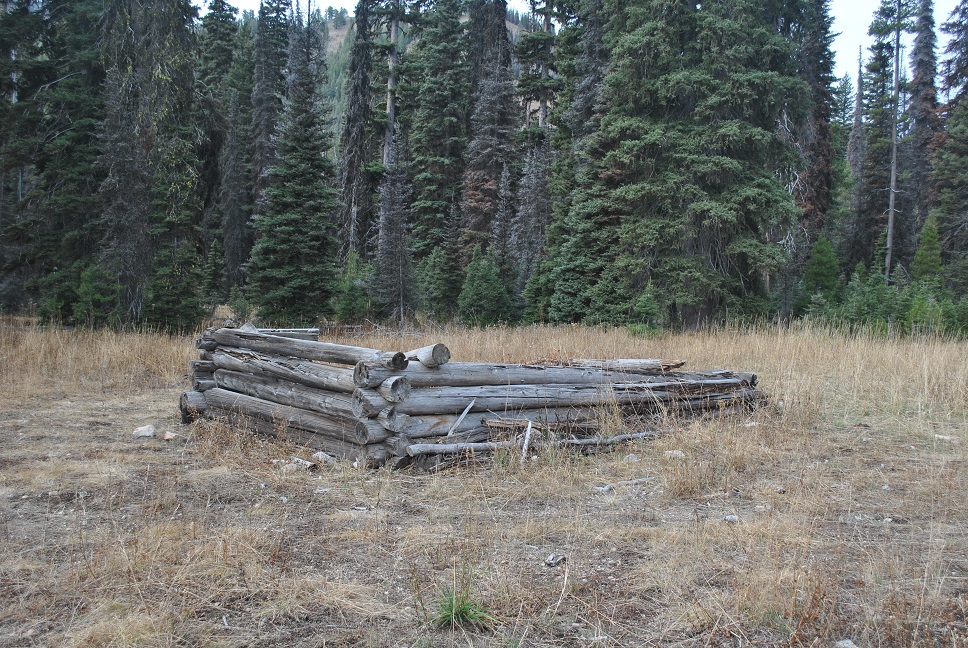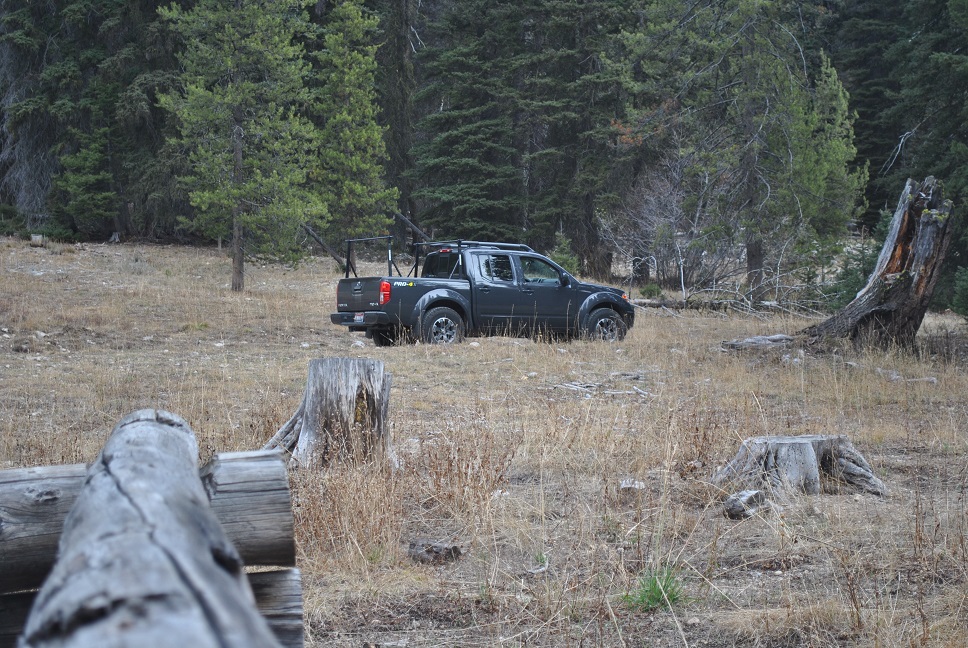 Co-pilot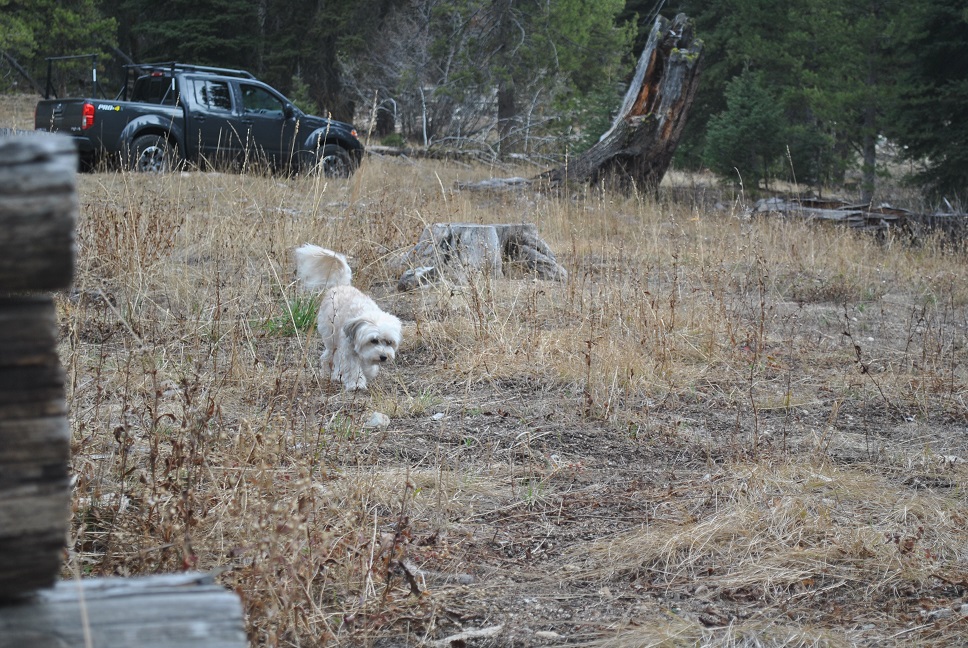 Pushing on …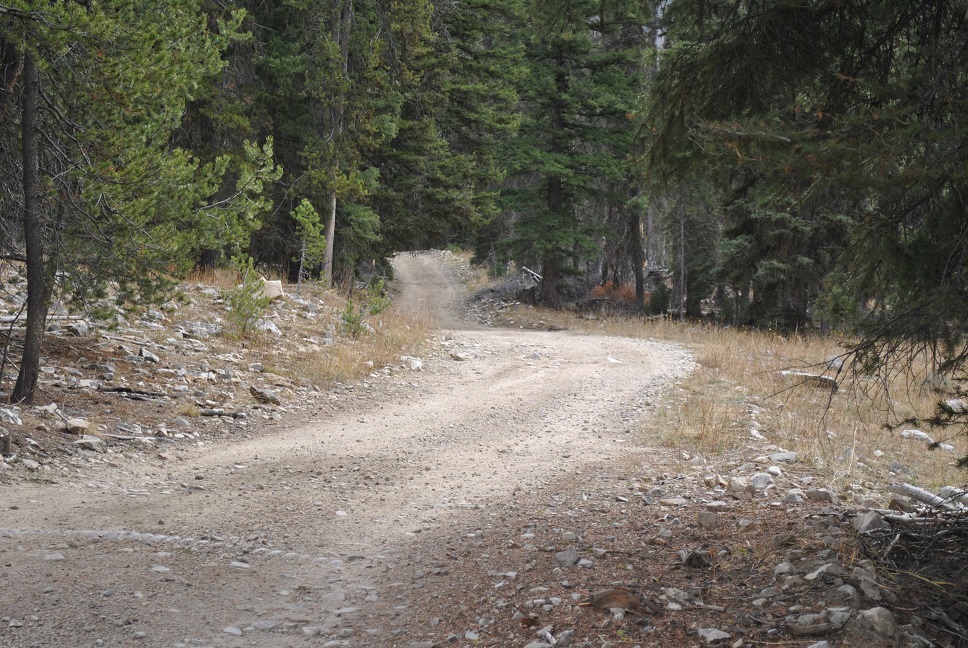 Climbing out of the flat …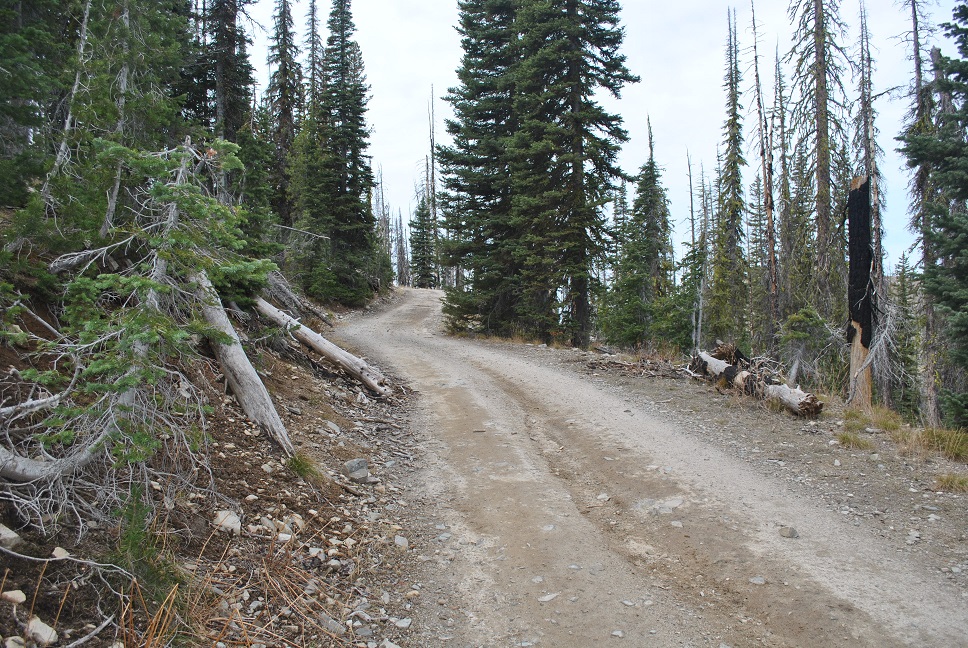 As usual… we travel through an old burn area …. chainsaw being part of the required kit …. just in case.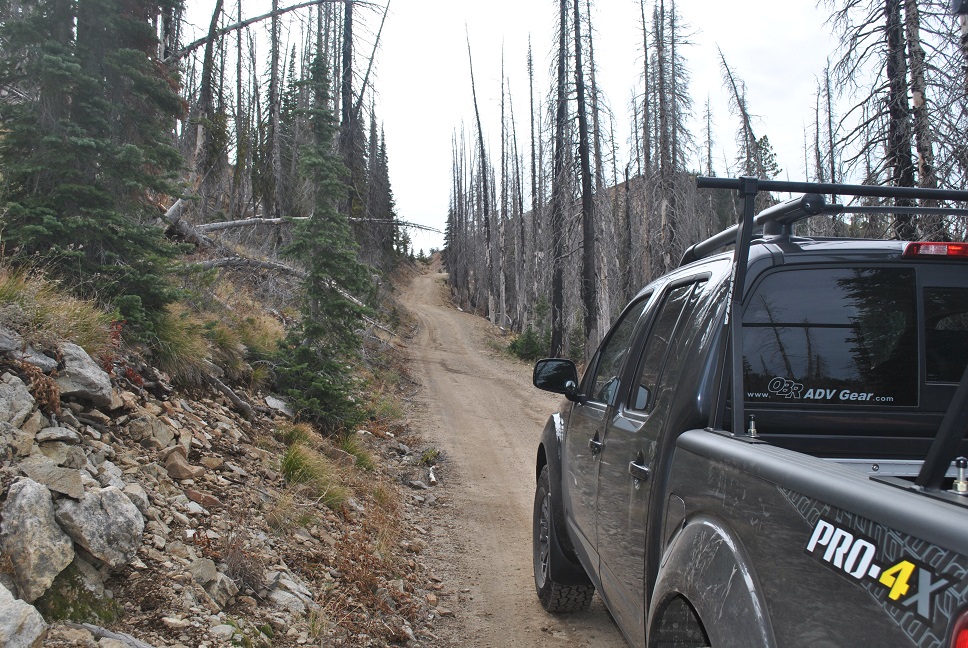 Reaching the top we come across this traverse. In the early spring it is common to find the road closed at this point due to avalanche threating snow drifts forming above.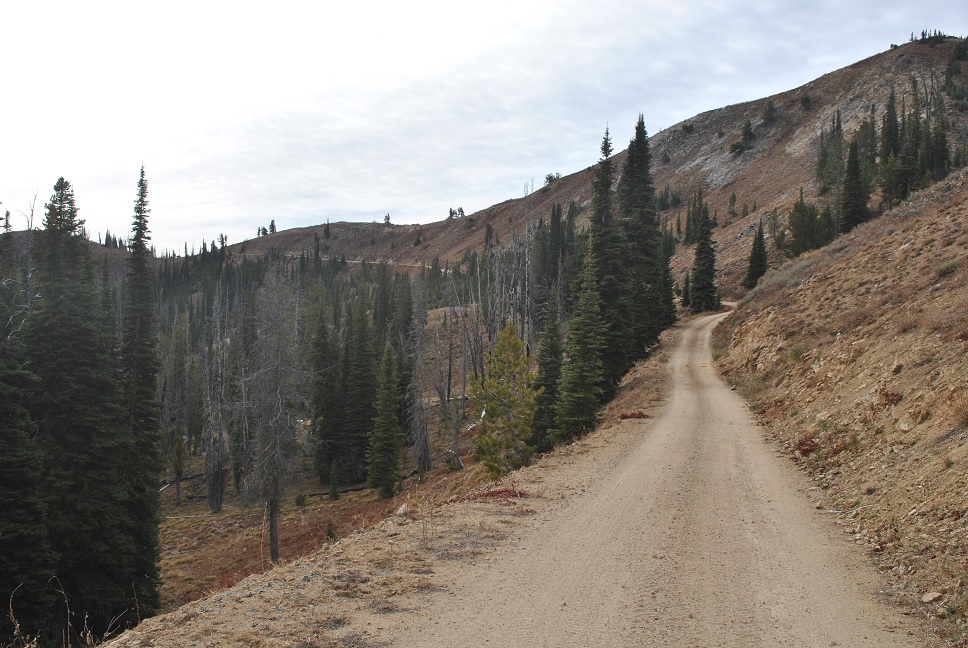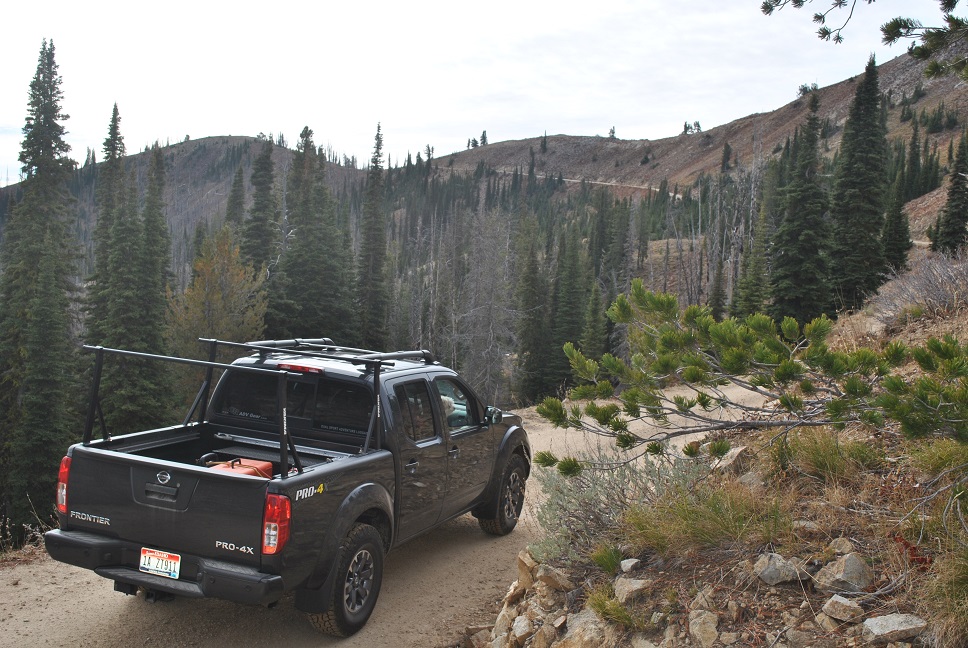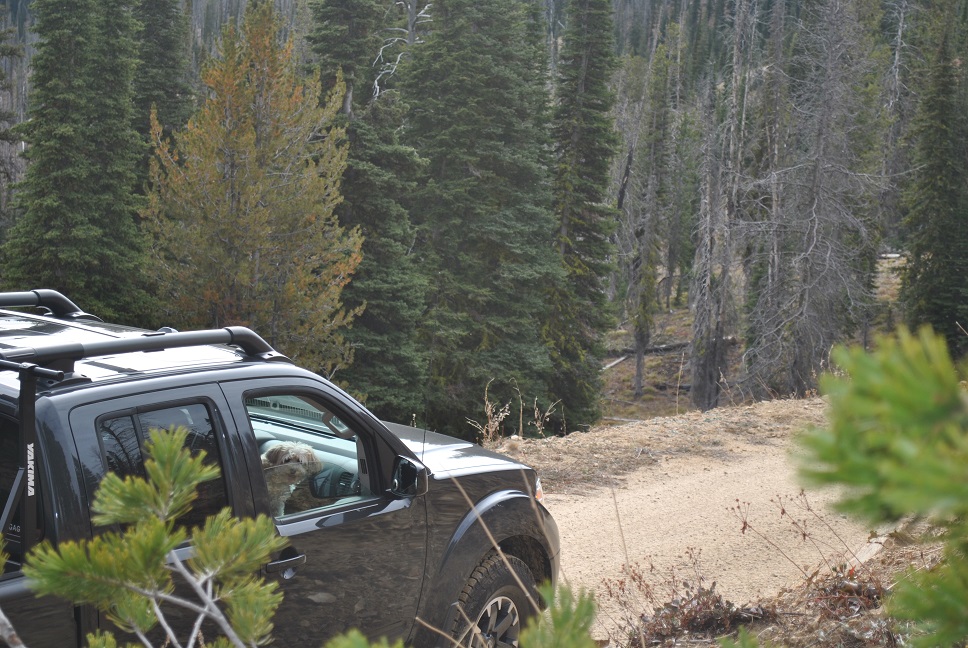 This being close to the high point and offering incredible 360 views from up top … .we stop and make the short hike up.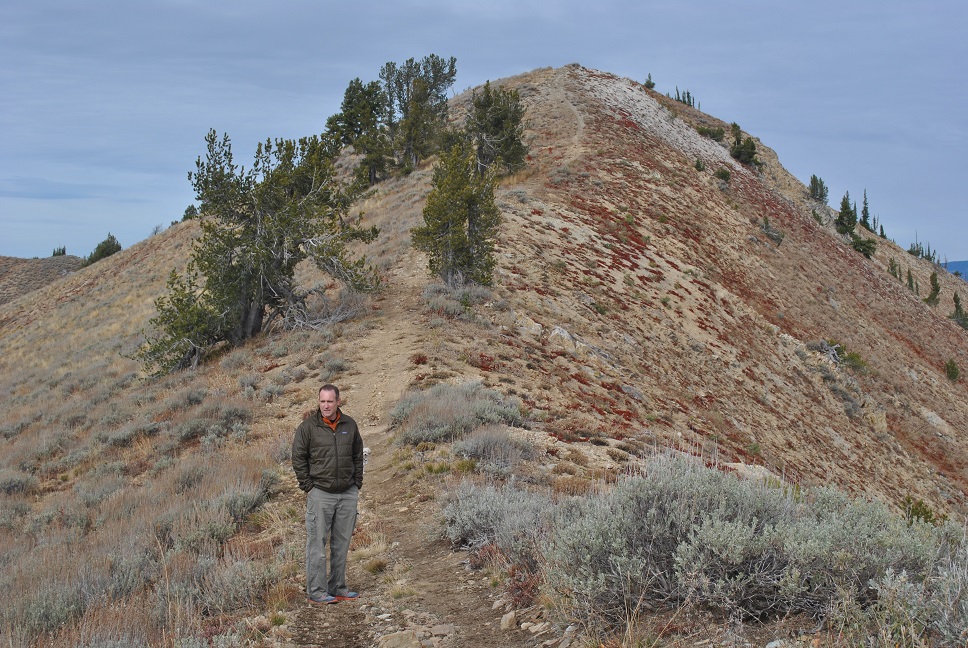 West towards Wolf Mtn …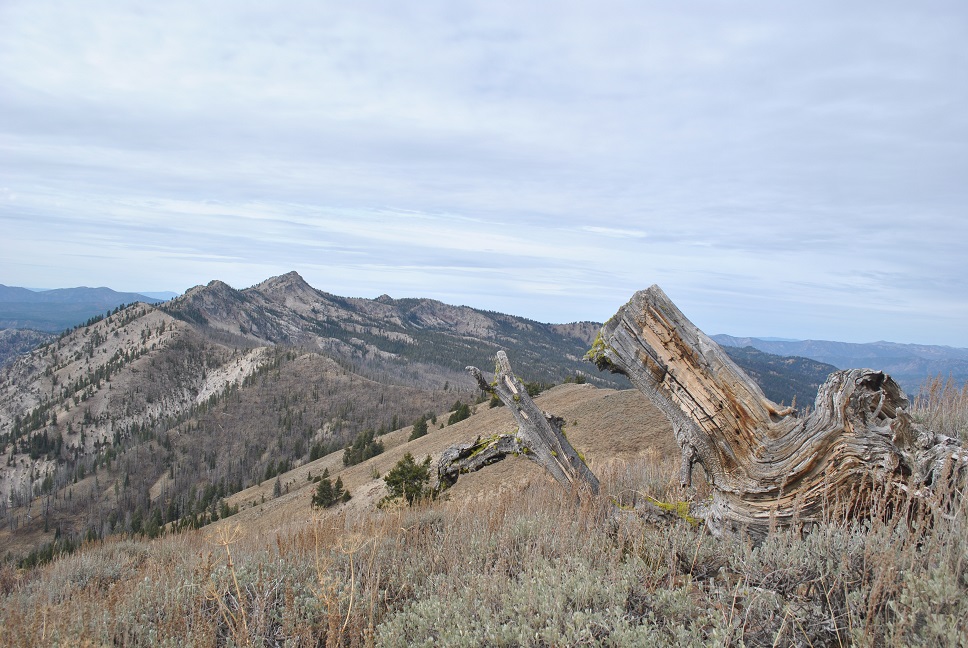 Head waters of Bear River …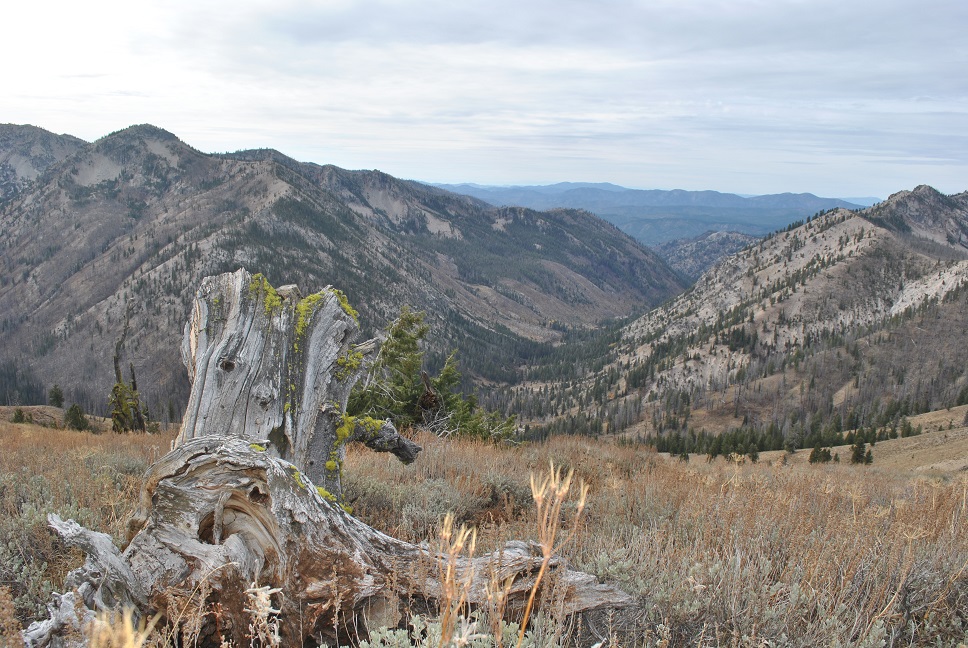 Counter Clockwise Pano …
West (Bear River)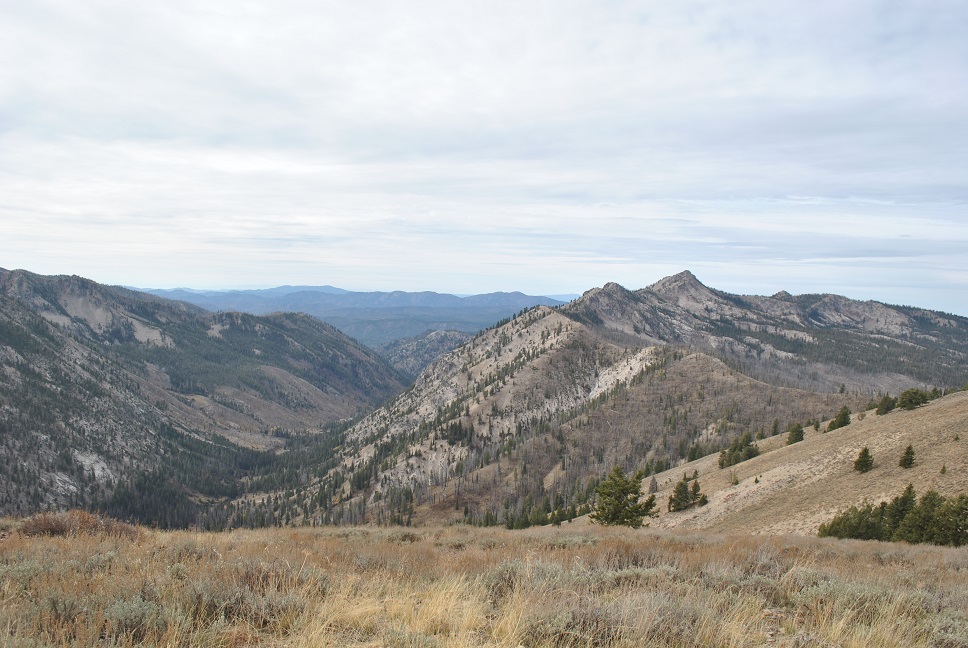 Southwest (Shephard Peak)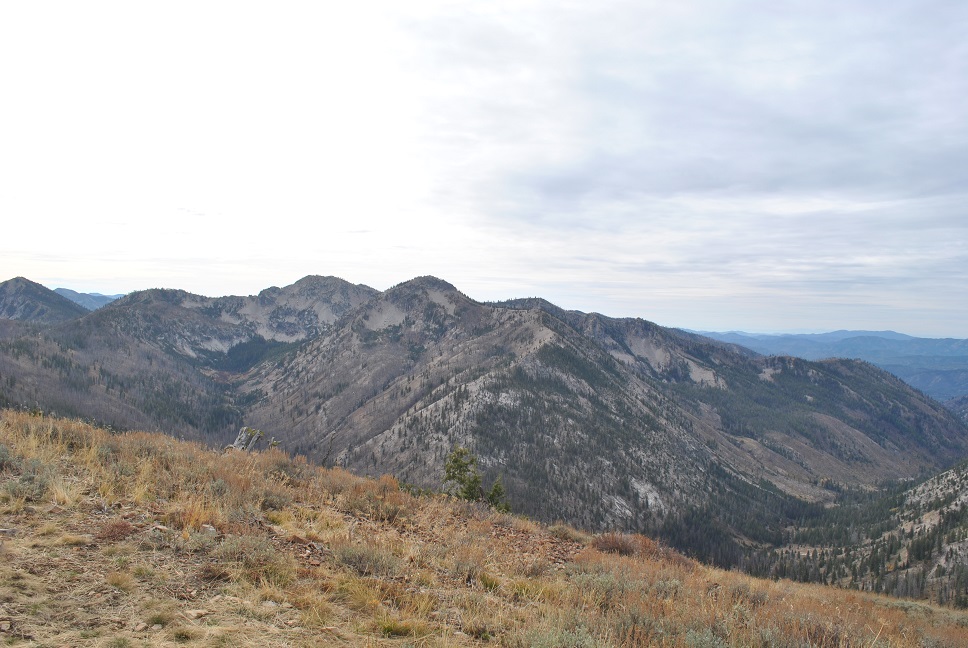 South (Graham)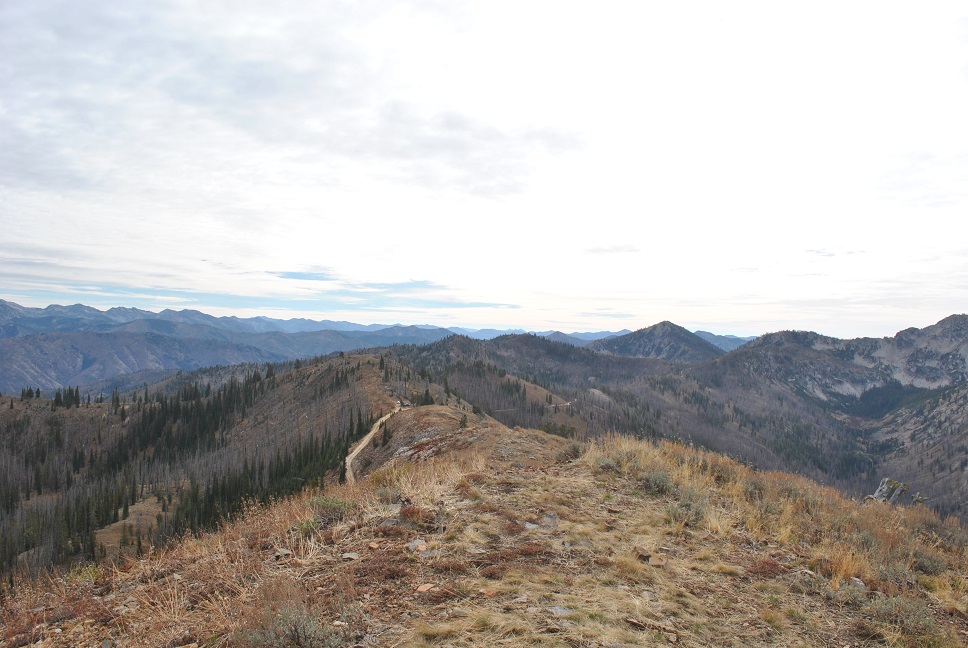 Southeast (Atlanta)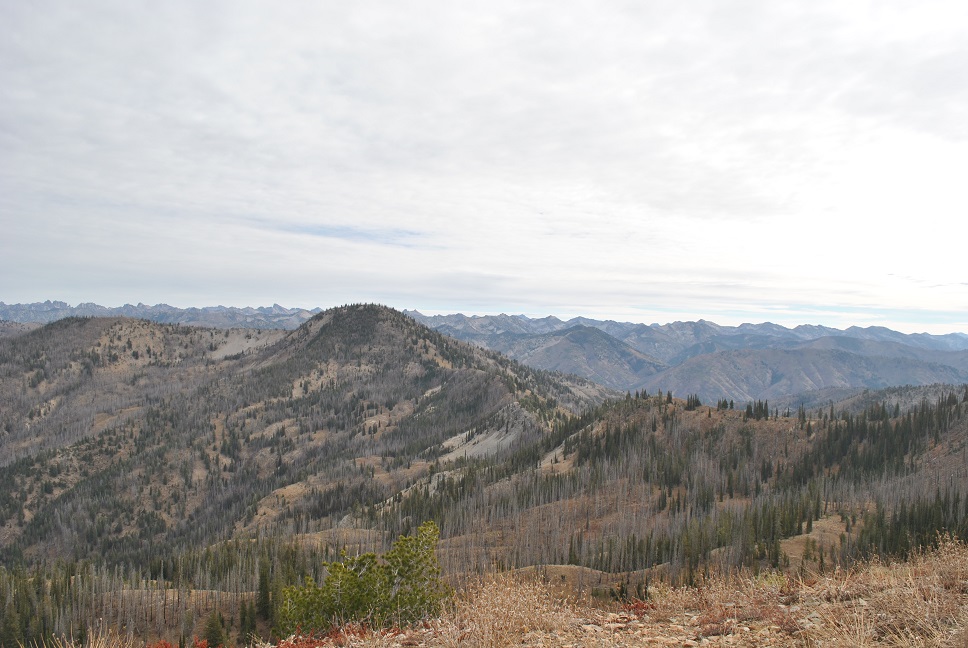 East-Northeast (Sawtooth Wilderness)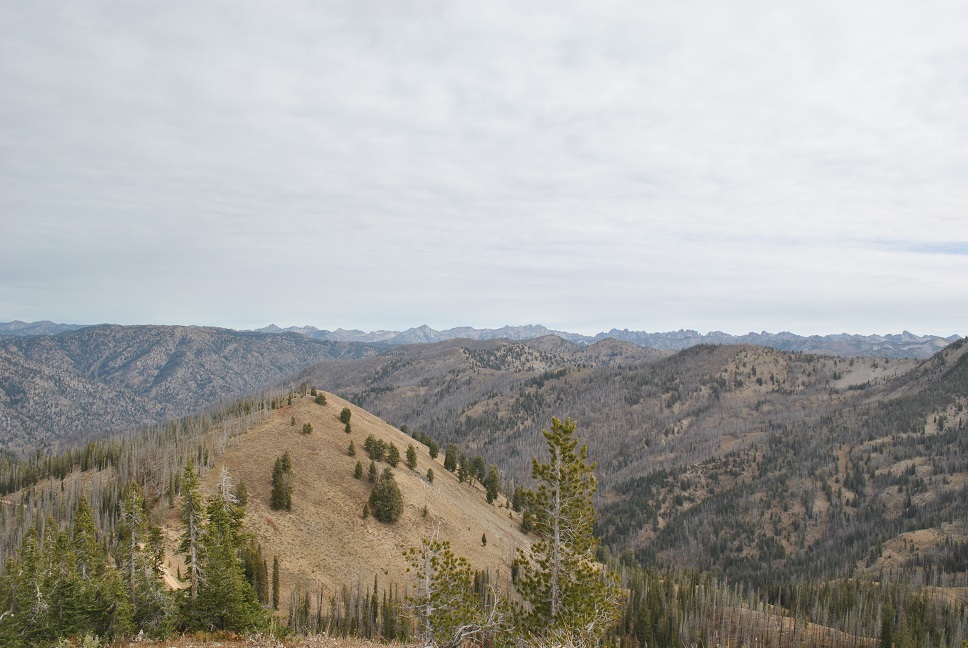 North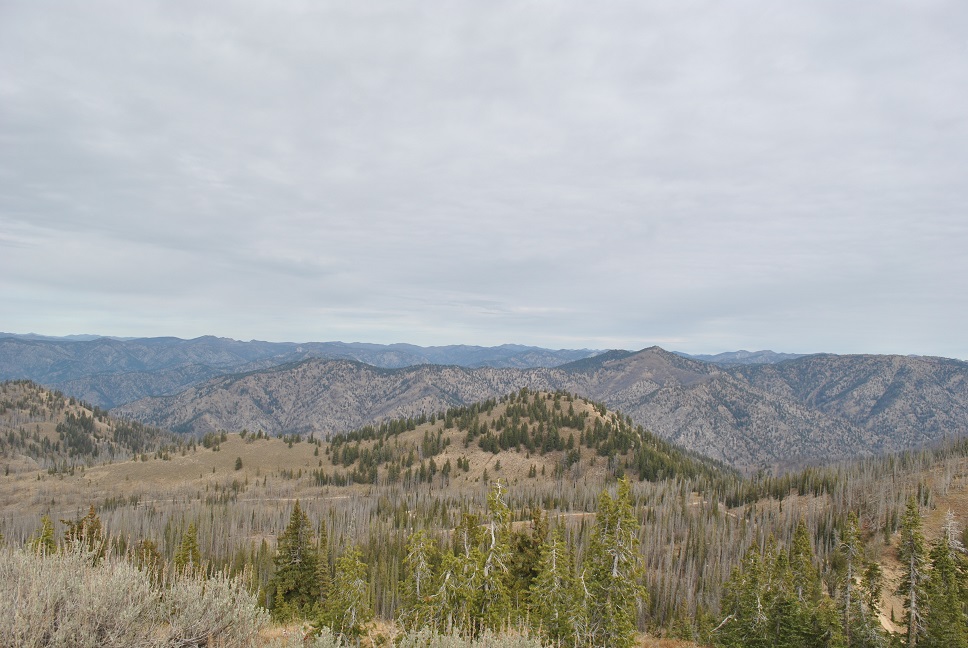 Misc.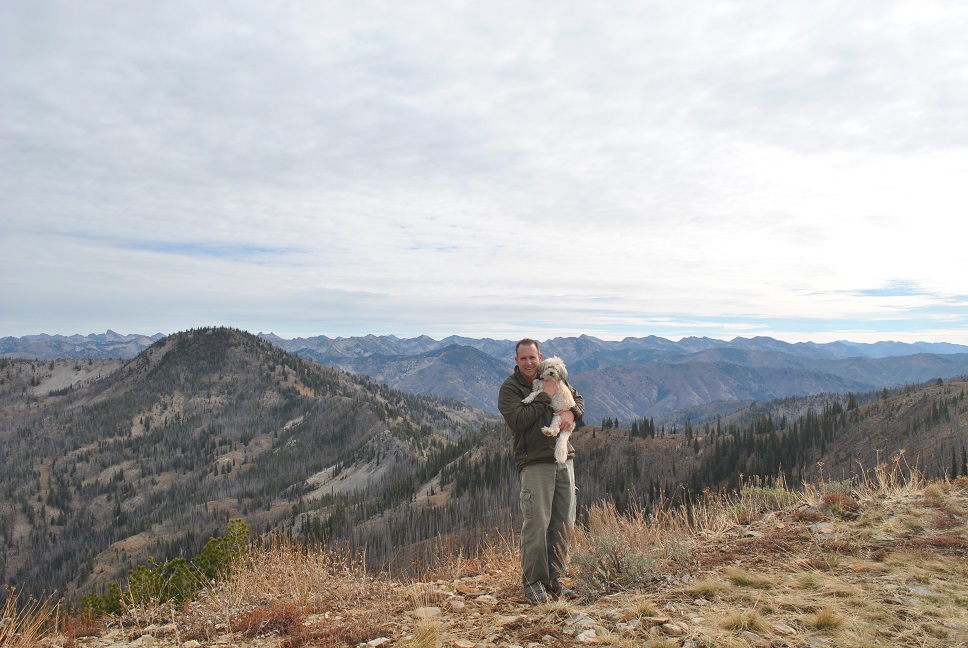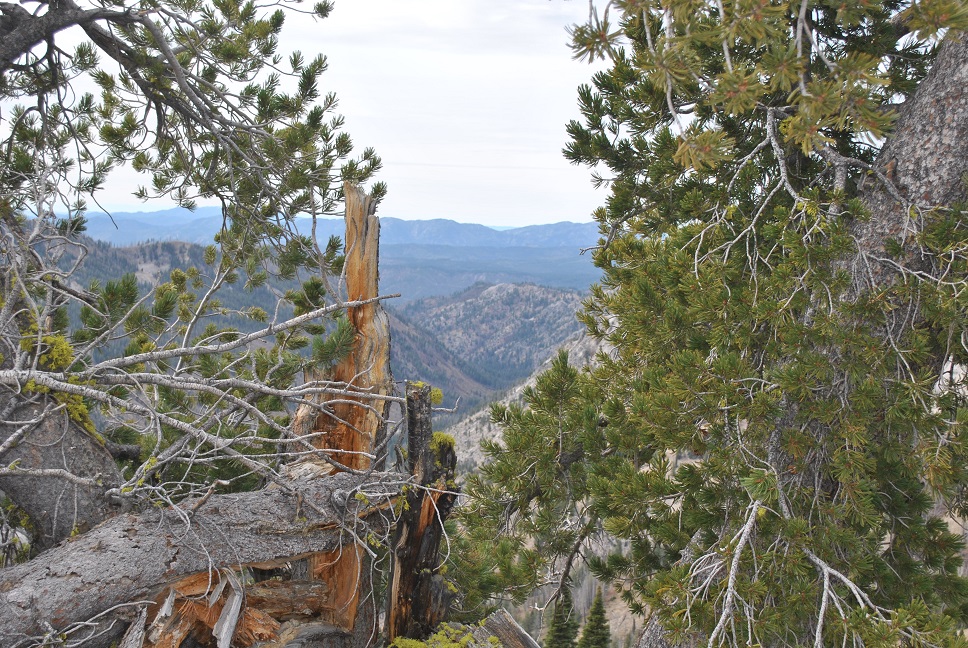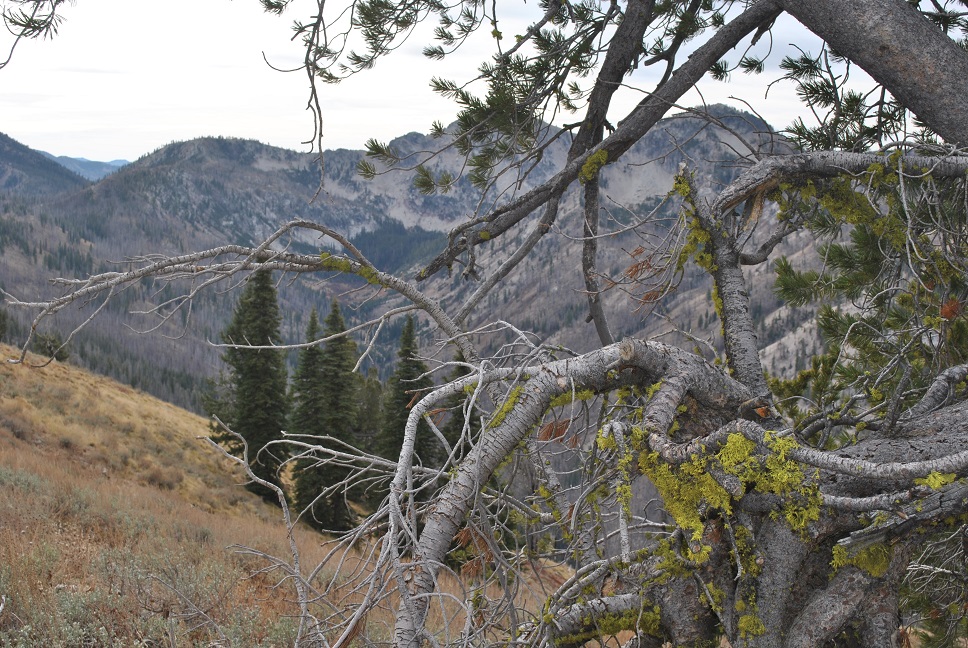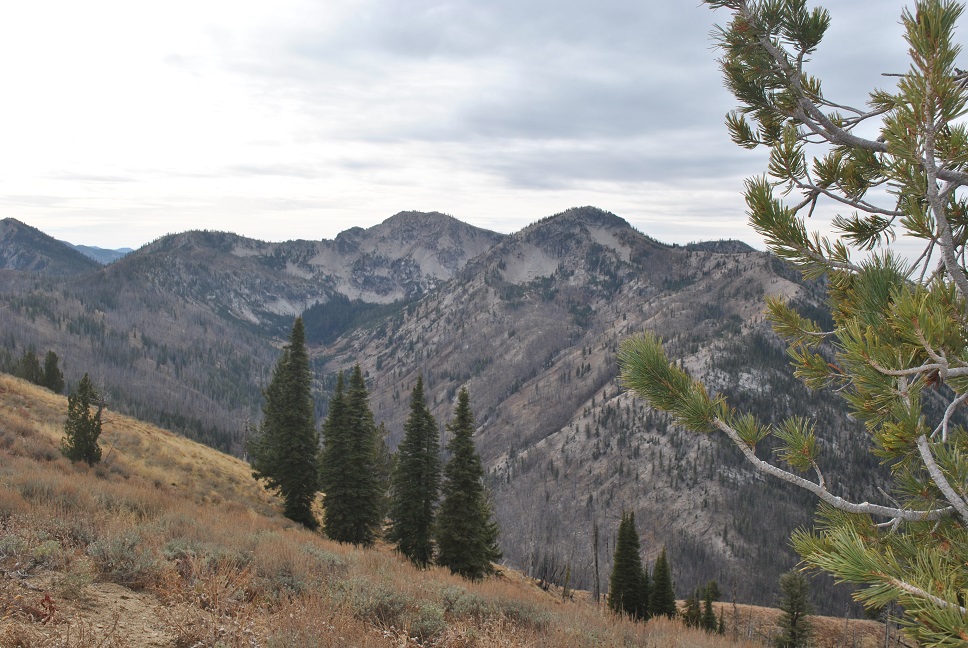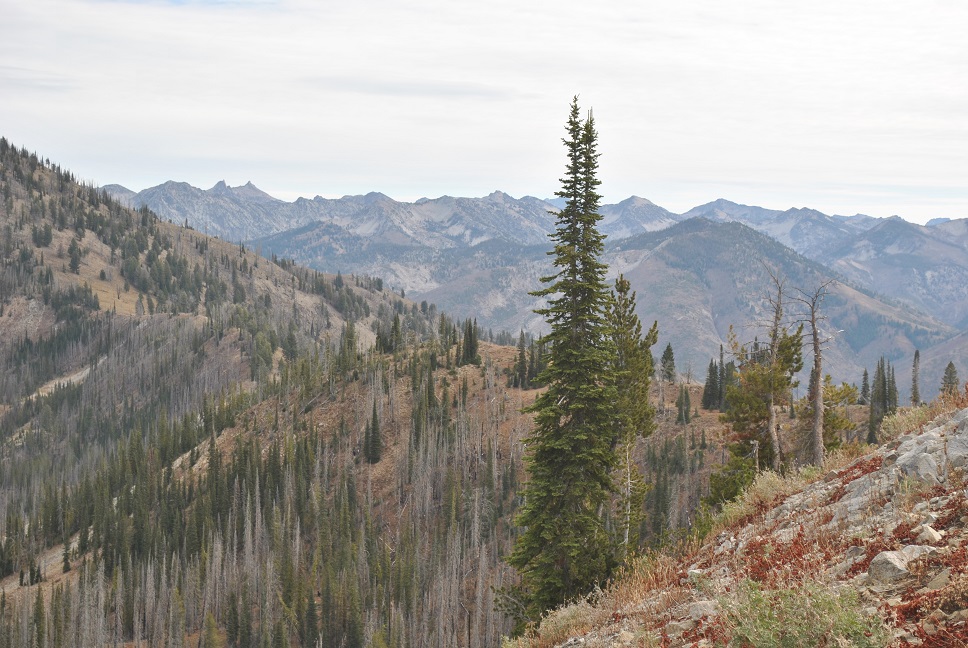 While we were a bit late to see the Fall colors in full effect, the Aspens already dropping most of their leaves, the views from top alone were well worth the drive …