"People do not seem to realize that their opinion of the world is also a confession of their character."
                                                                       – Ralph Waldo Emerson
Back on a cold and snowy November day … for some reason, which eludes me, I thought it to be a good idea to grab the fly rod and see if I could make the traverse over Long Gulch from the Prairie side over to the Middle Fork of the Boise River. Mother nature had been giving us a bit of a smack down early in our season with most of our ski areas already in operating status. The possibility of snow was recognized and like the saying "Don't touch a hot stove" … one must go!
With coffee in hand I made my way out via Blacks Creek Road … the weather had actually warmed the last few days, so clear roads were mildly anticipated …
I suspect that a thousand years from now Archeologists will be trying to piece together the story of why we waged war against road signage!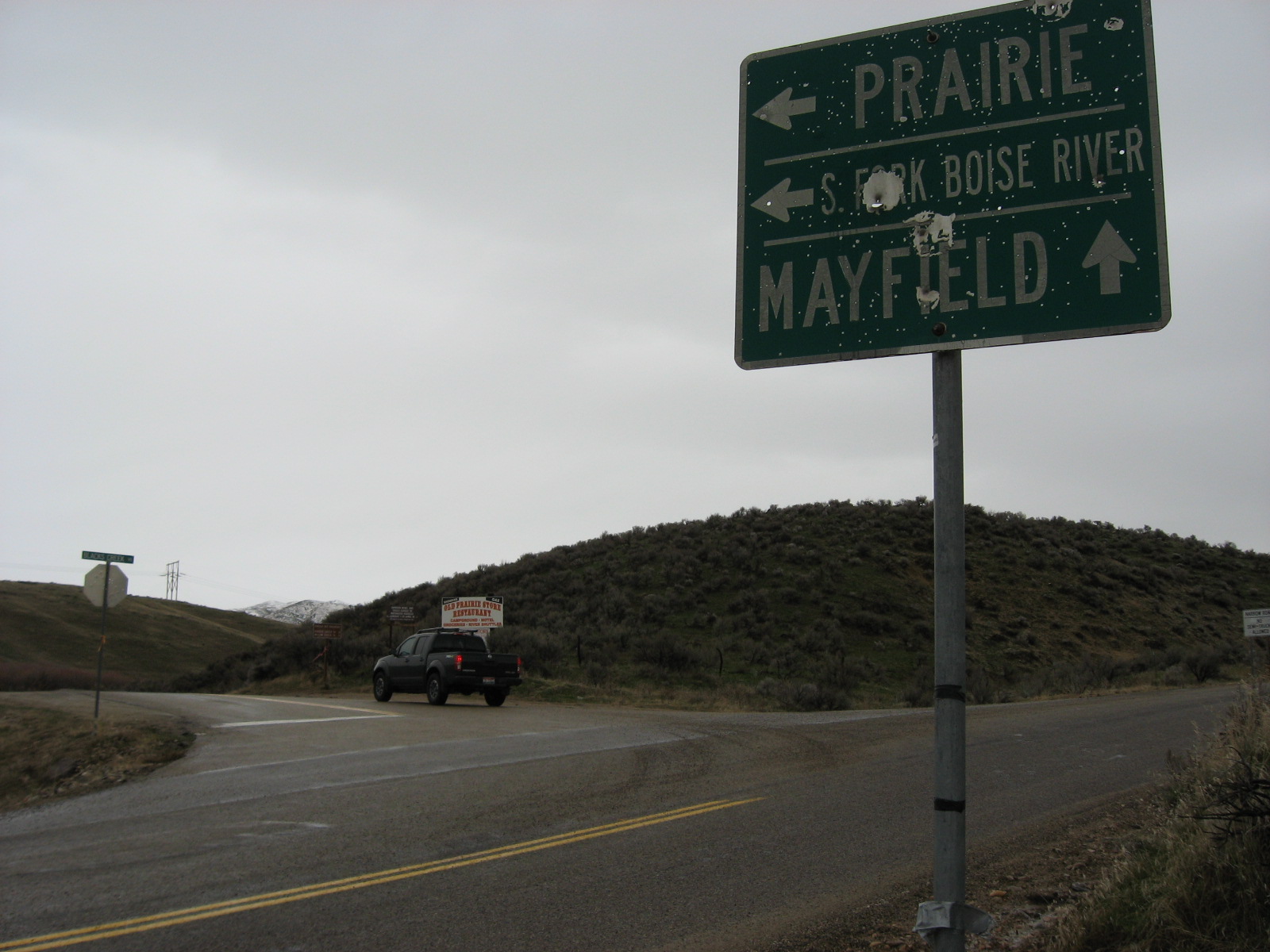 Immediately upon Blacks Creek Road the surface evolved from wet to slush … like I said "mildly anticipated"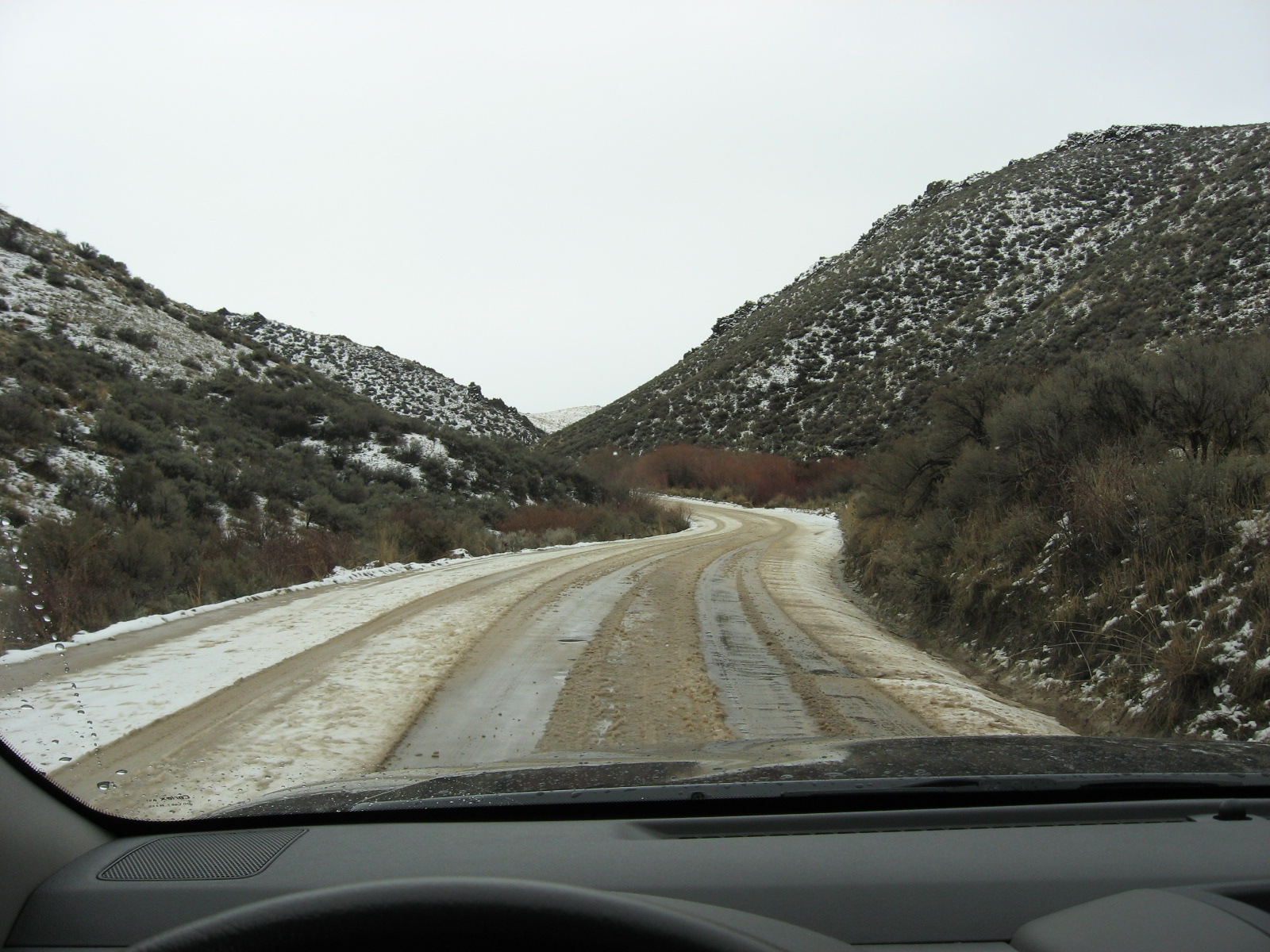 … and then to fresh tracks!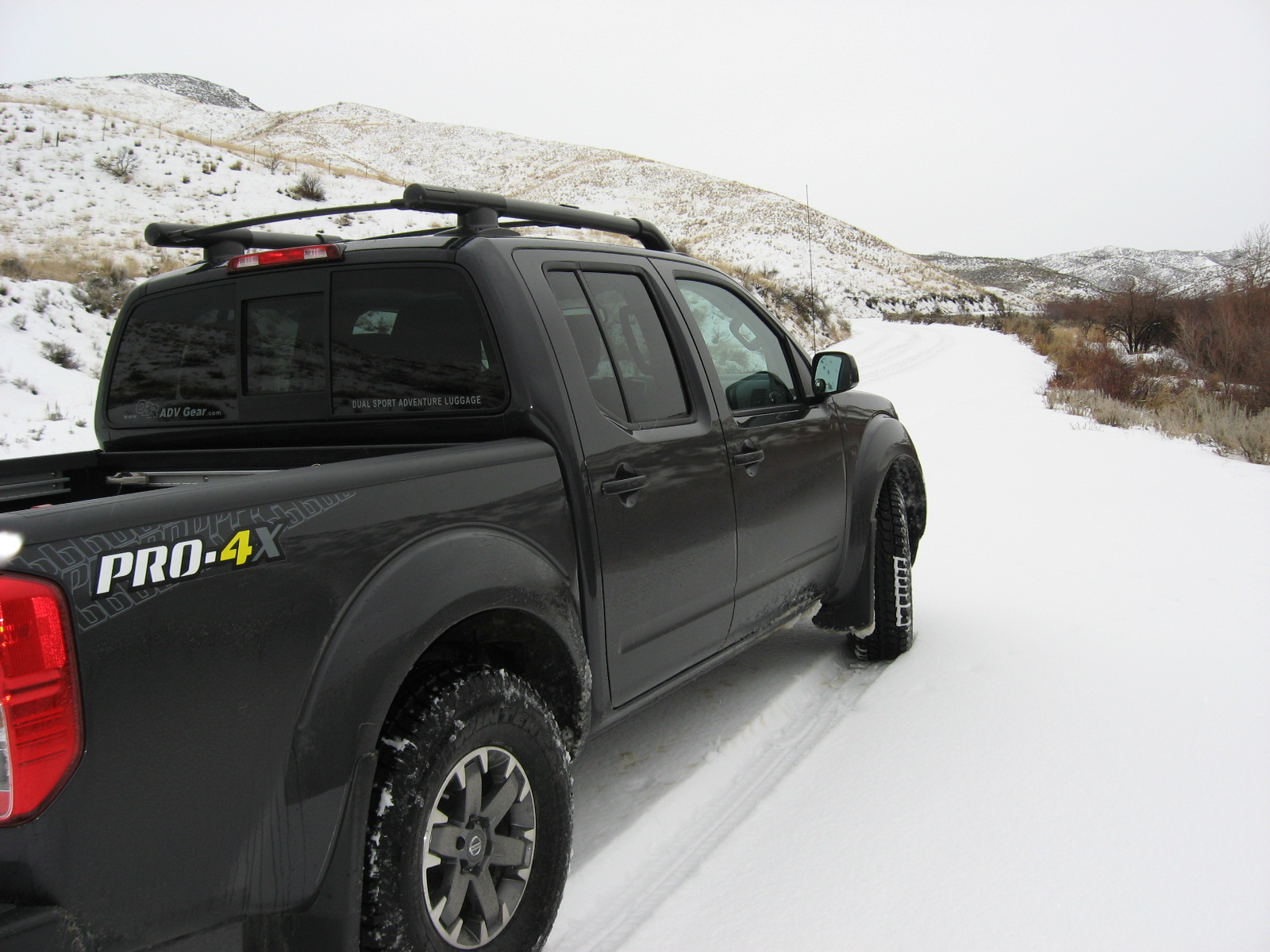 … there is a peace that comes over you as you start to break trail… the quiet calm that occurs when tires run over fresh snow. There were a set of tracks before me, but still plenty that I am able to make my own.
-"Fronty" glamour shot with the Owyhee foothills in the distance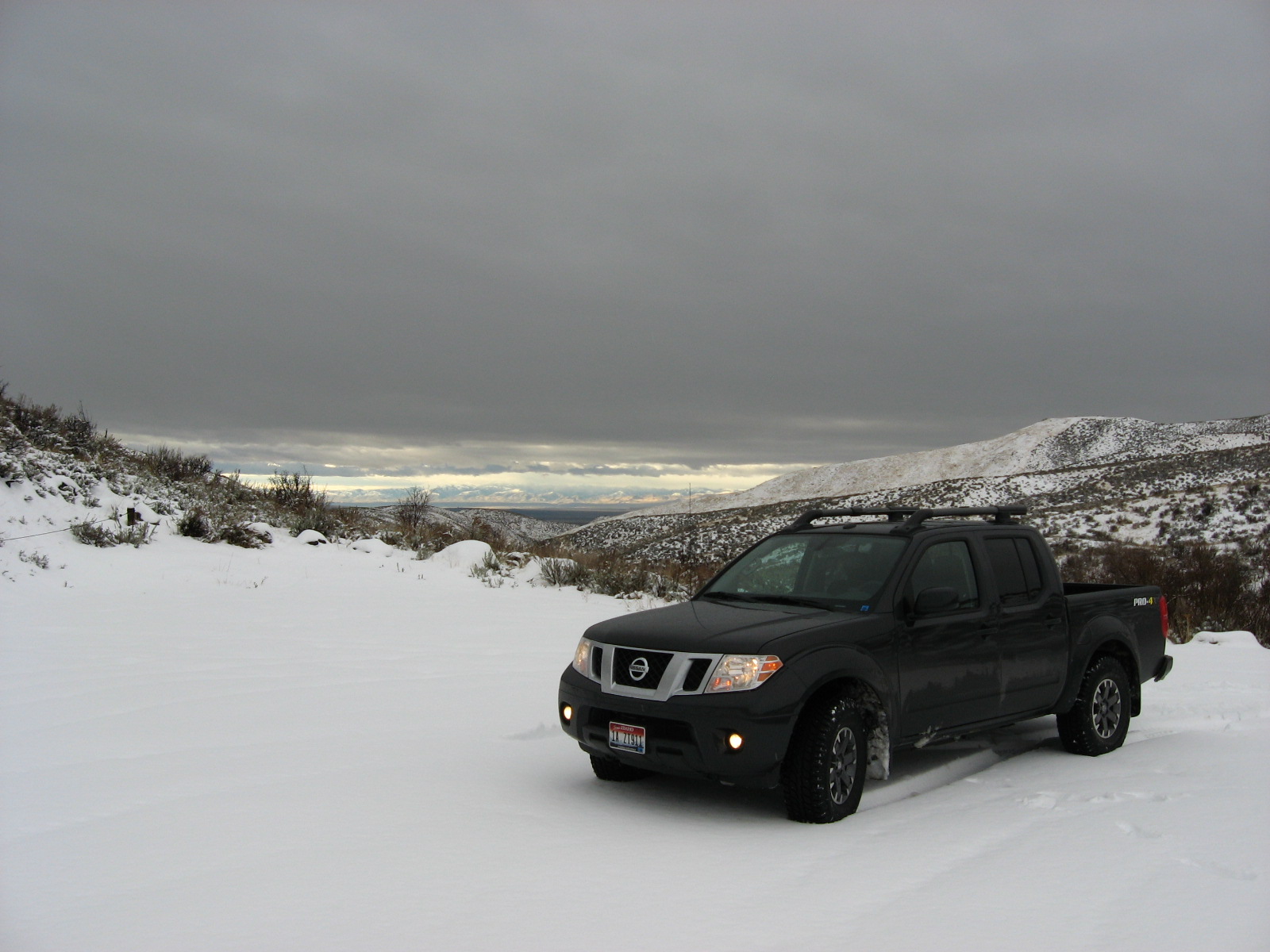 -Across the valley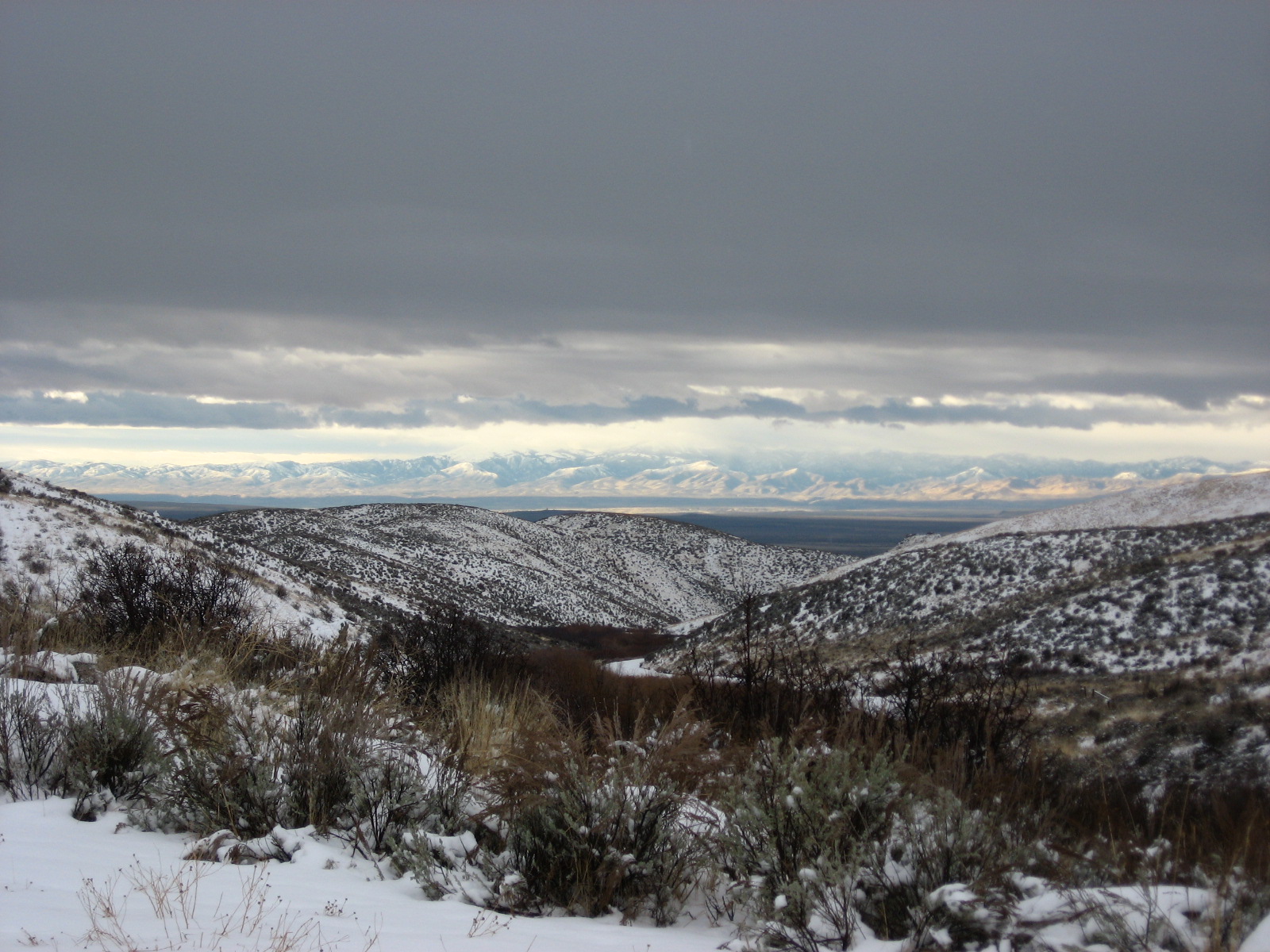 Over three Point Mountain and the snow gets deeper …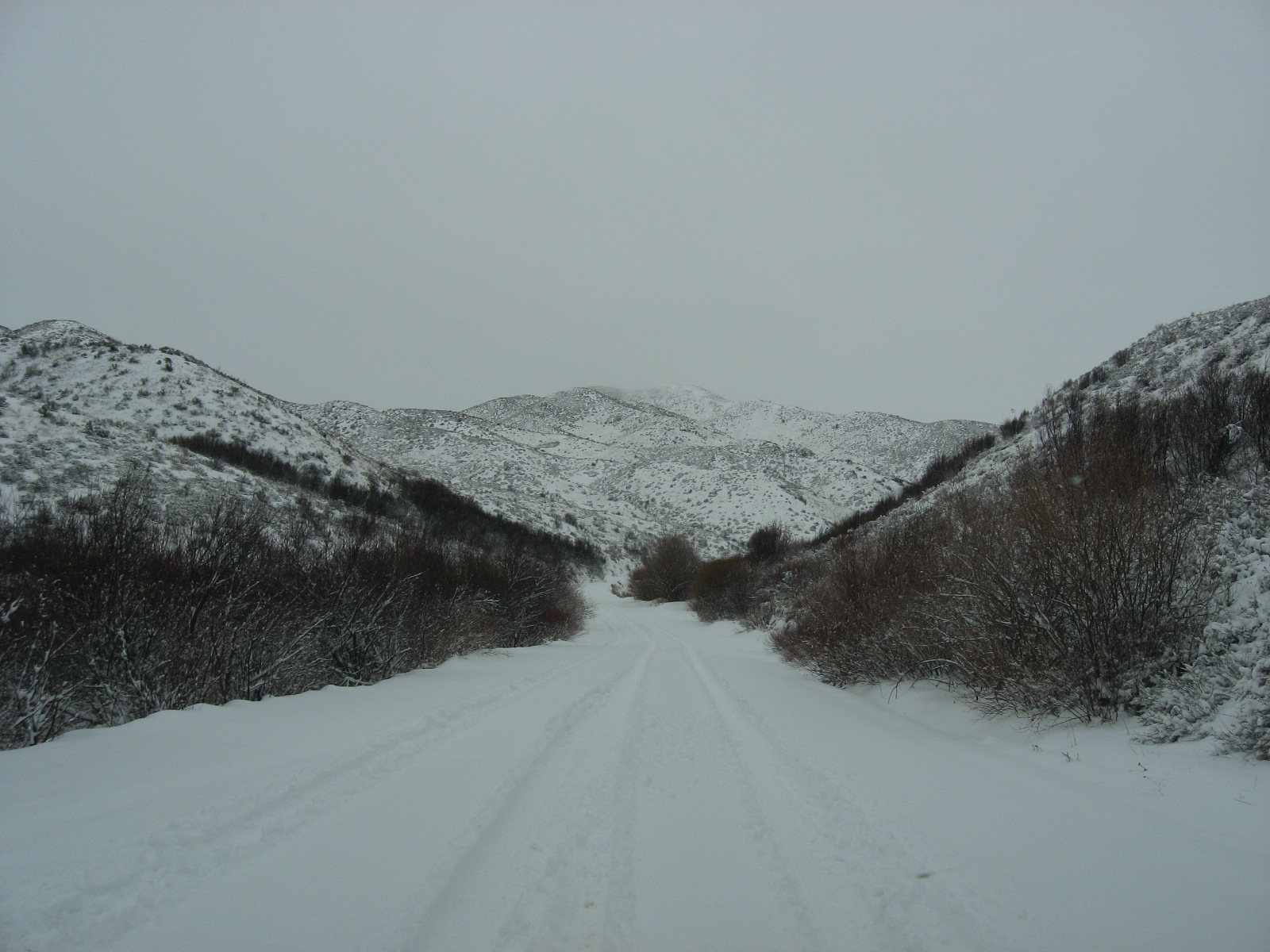 Blacks Creek Road is one of our popular summer dual sport through routes as it provides back road access all the way through to Ketchum or Hwy 21 and Stanley.
-Anyone want to ride … not today!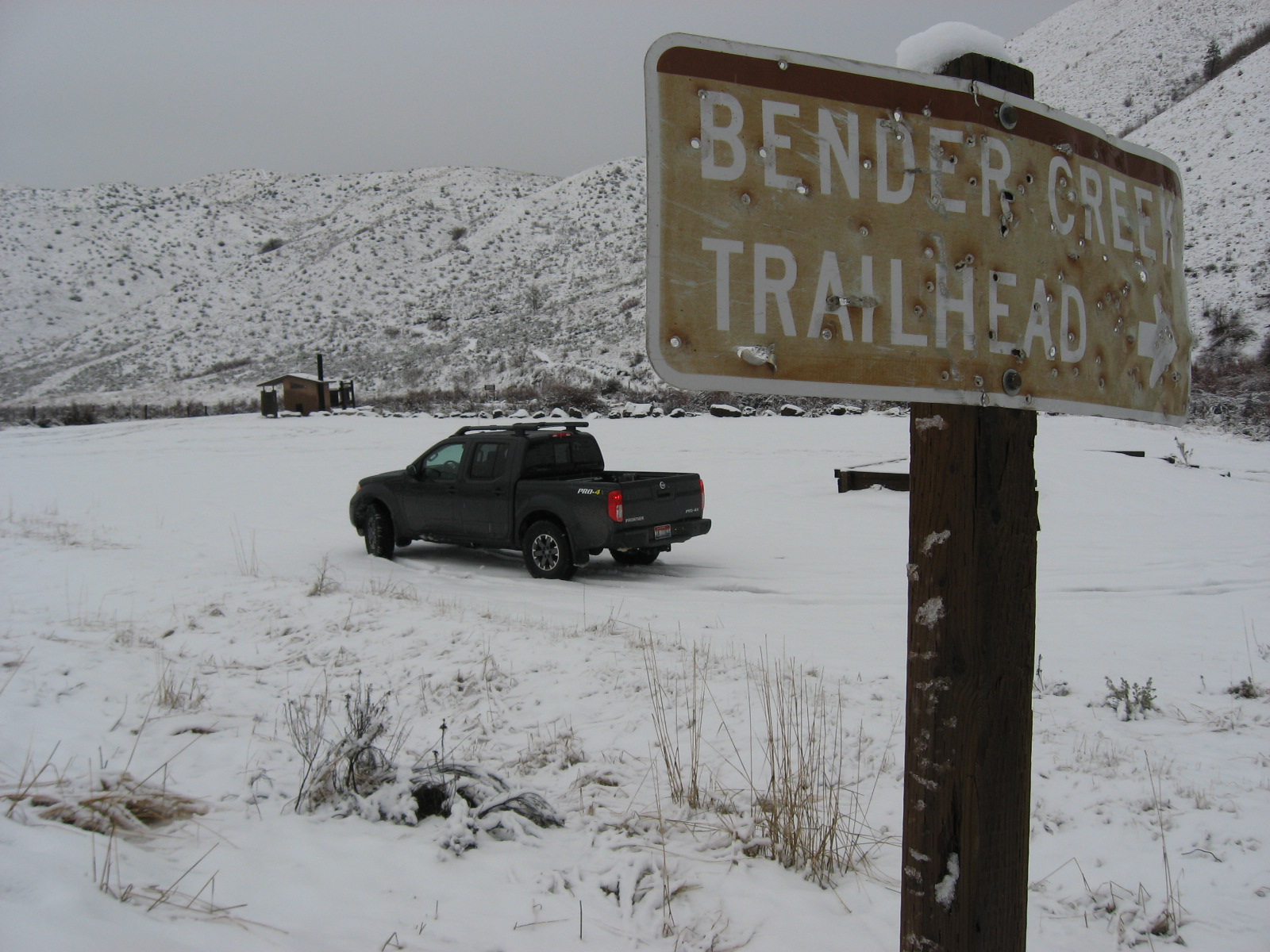 Further on down the road passes Willow Creek, another popular trailhead accessing the Danskin trail system and Fiddler Flat.
Look Ma, no bullet holes!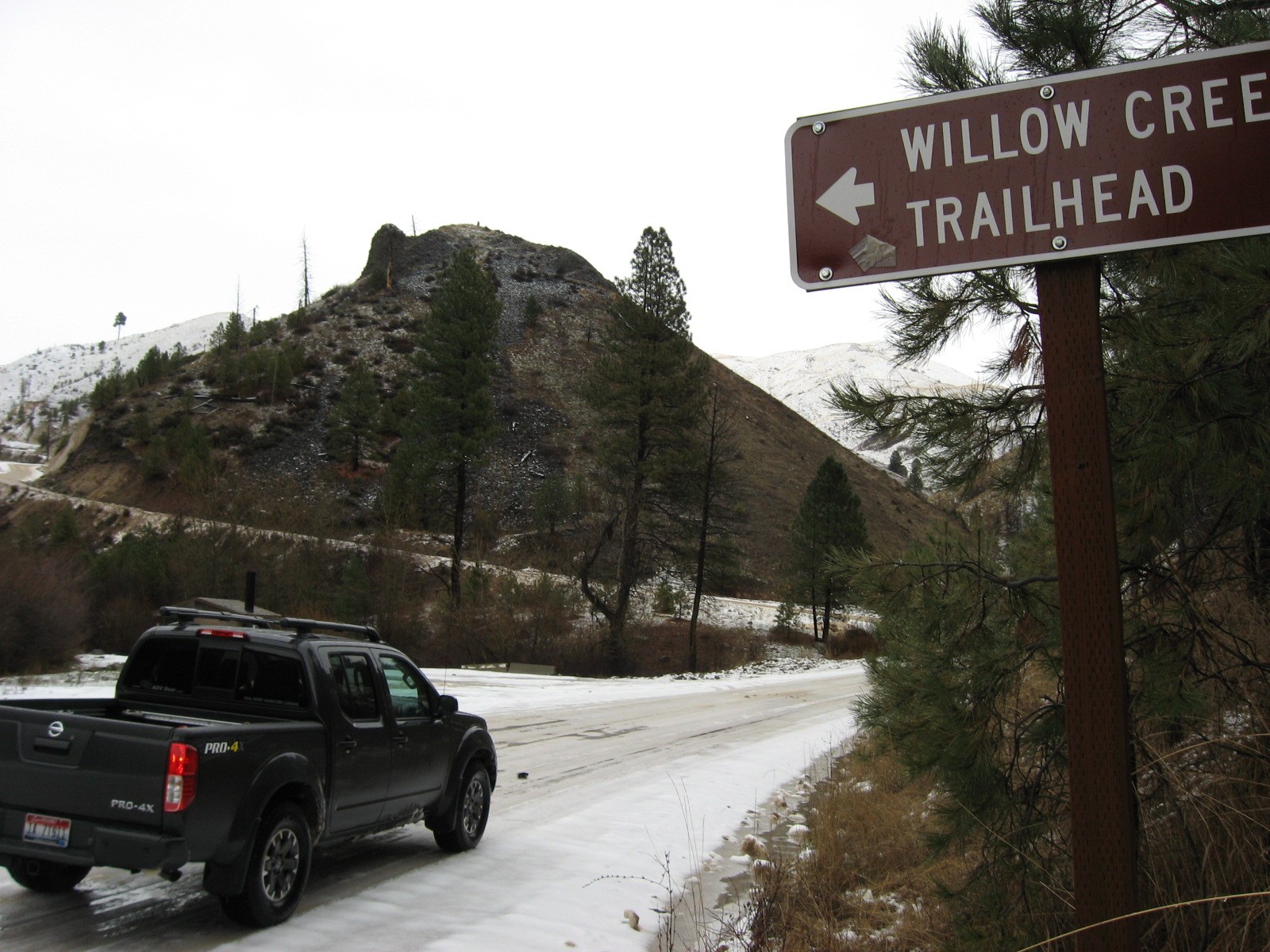 -Back on top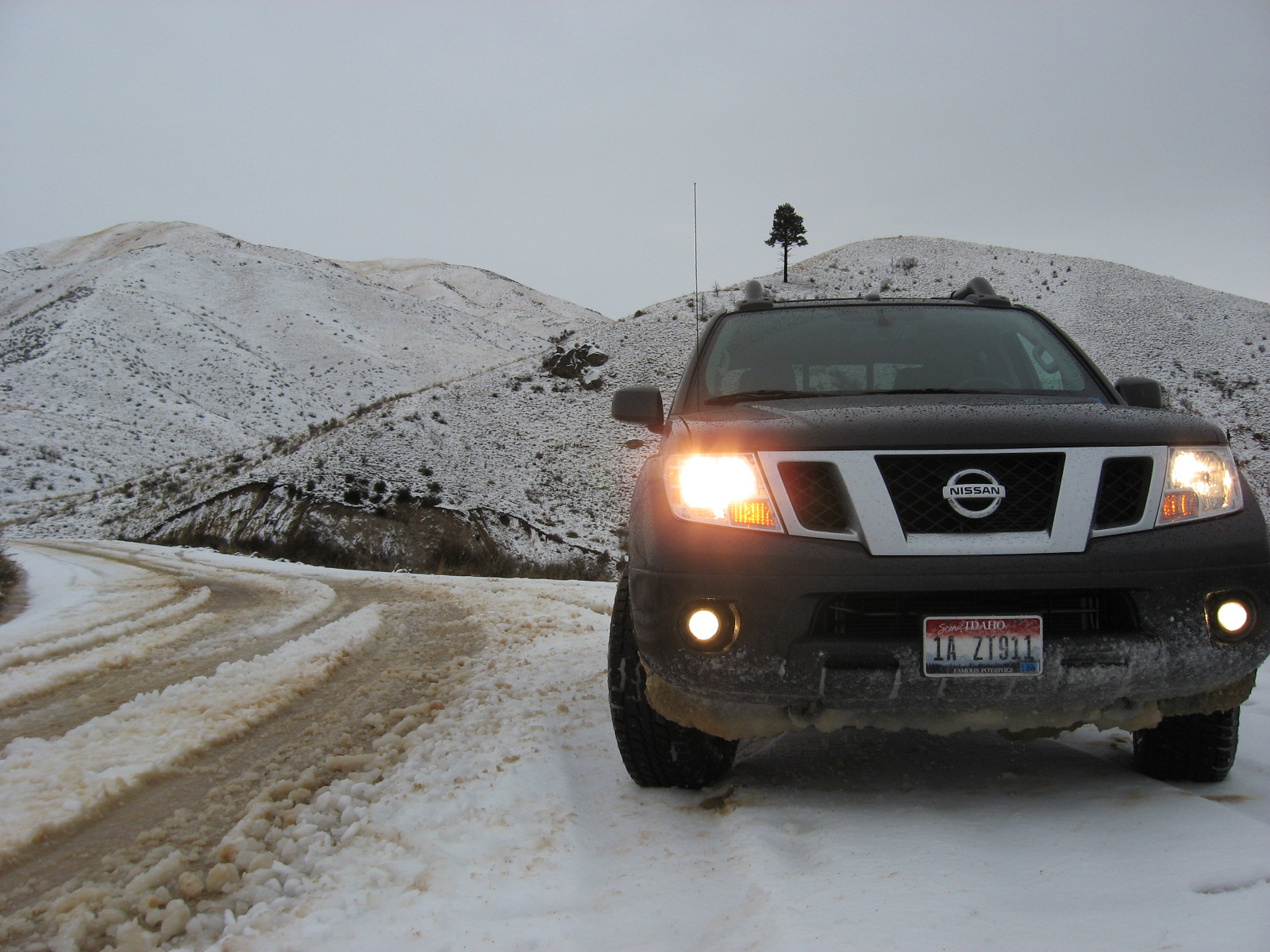 Obligatory view of the Arrowrock headwaters …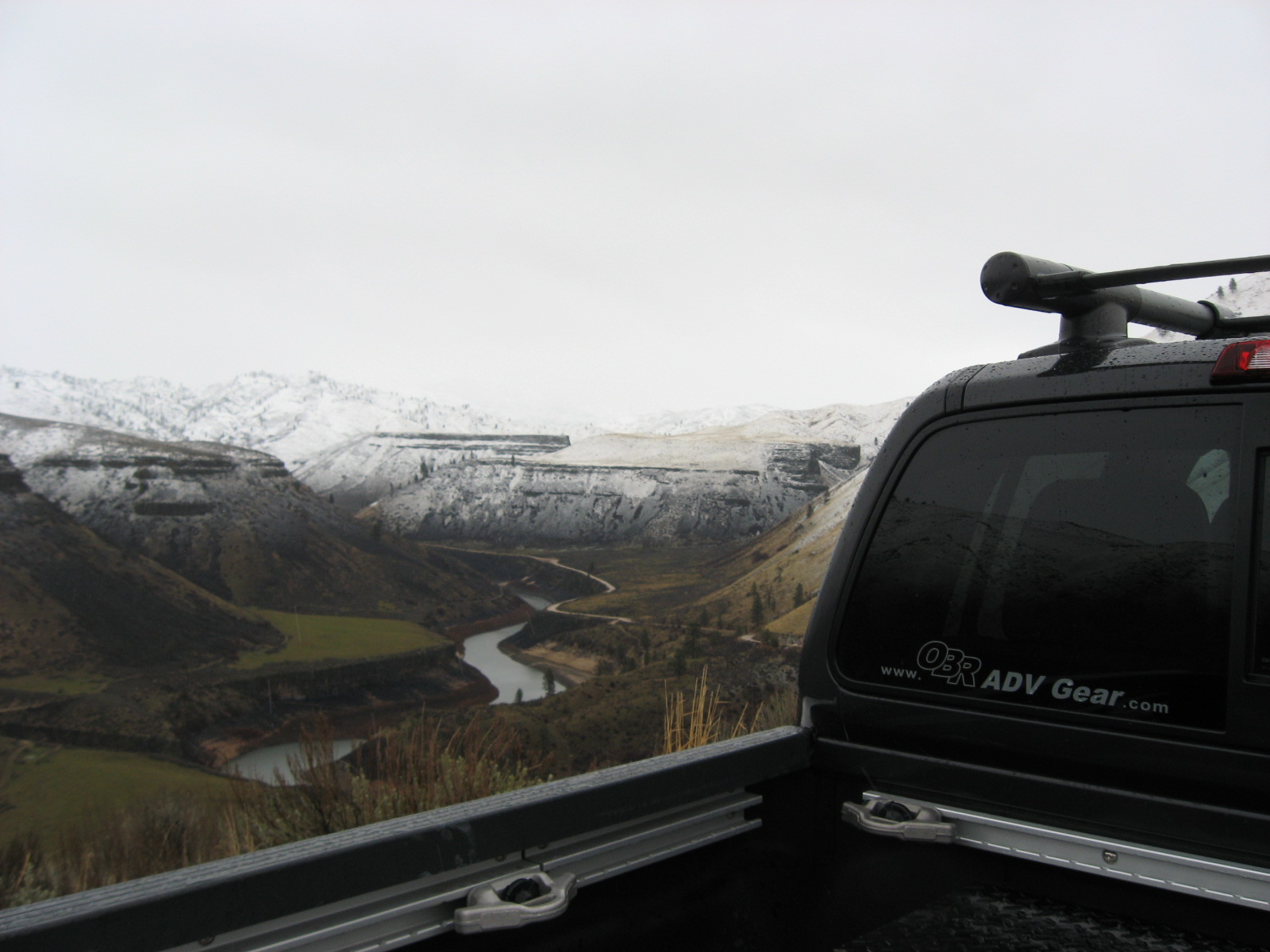 -Inclement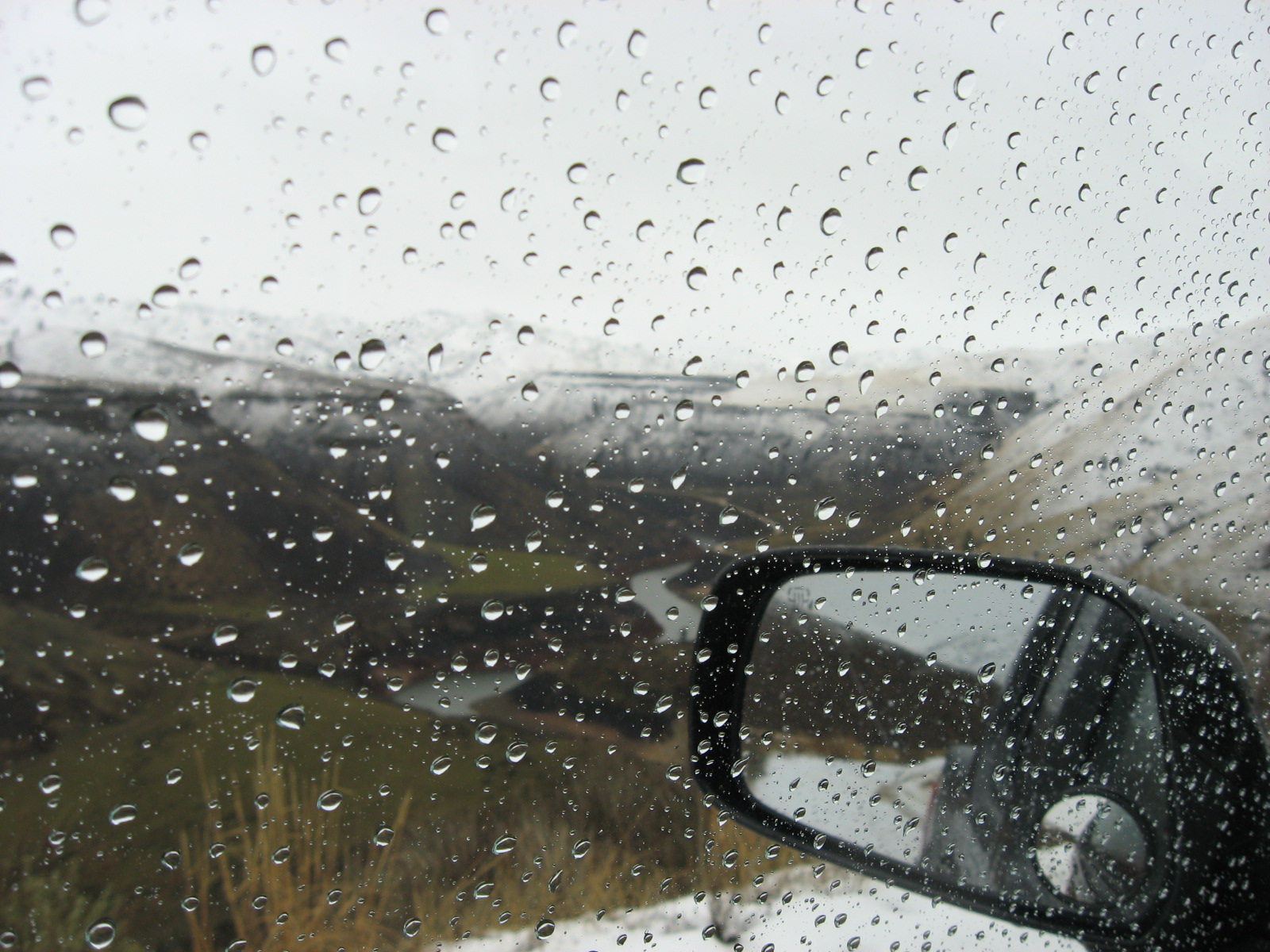 -Contrast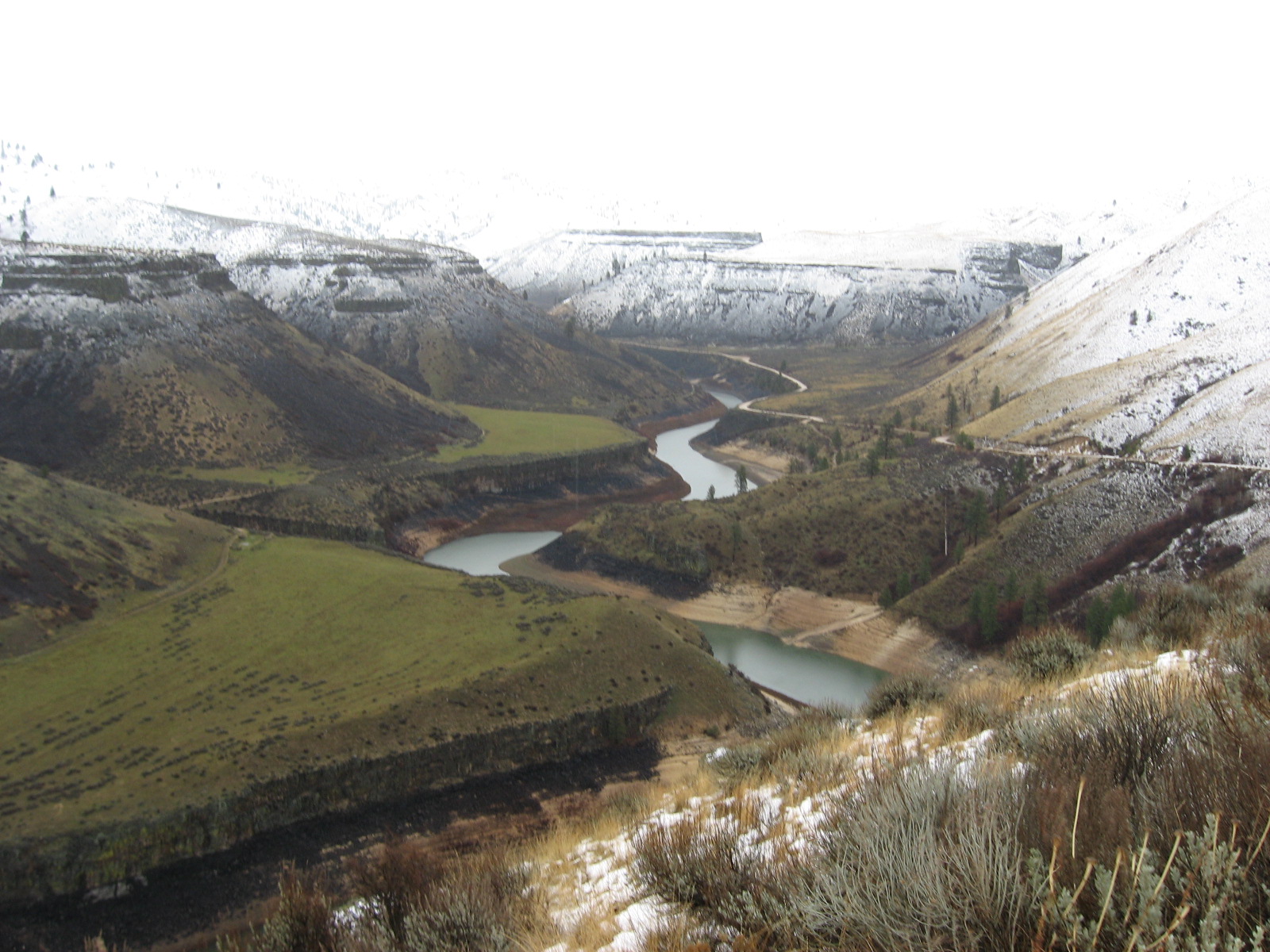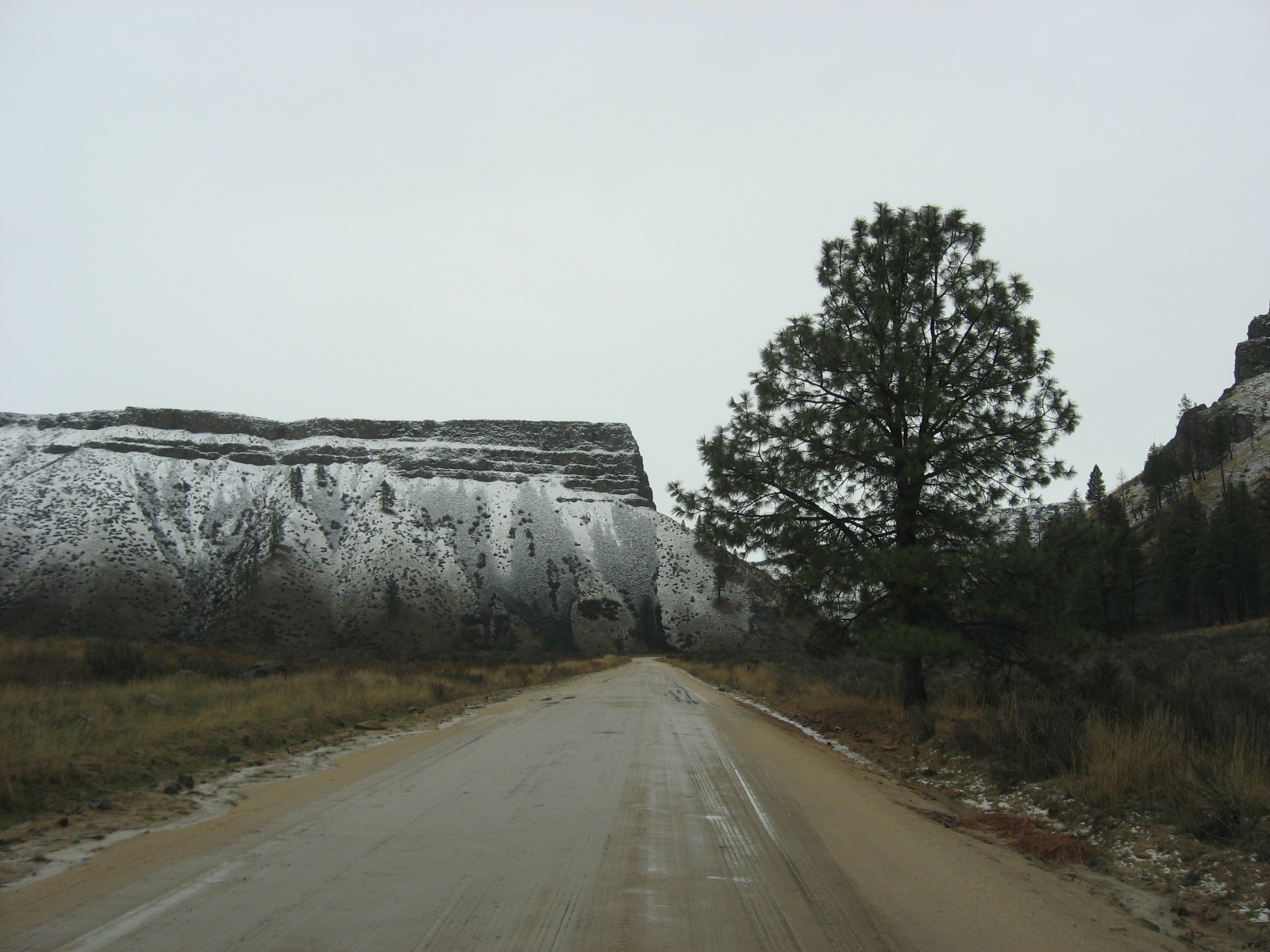 -Neil Bridge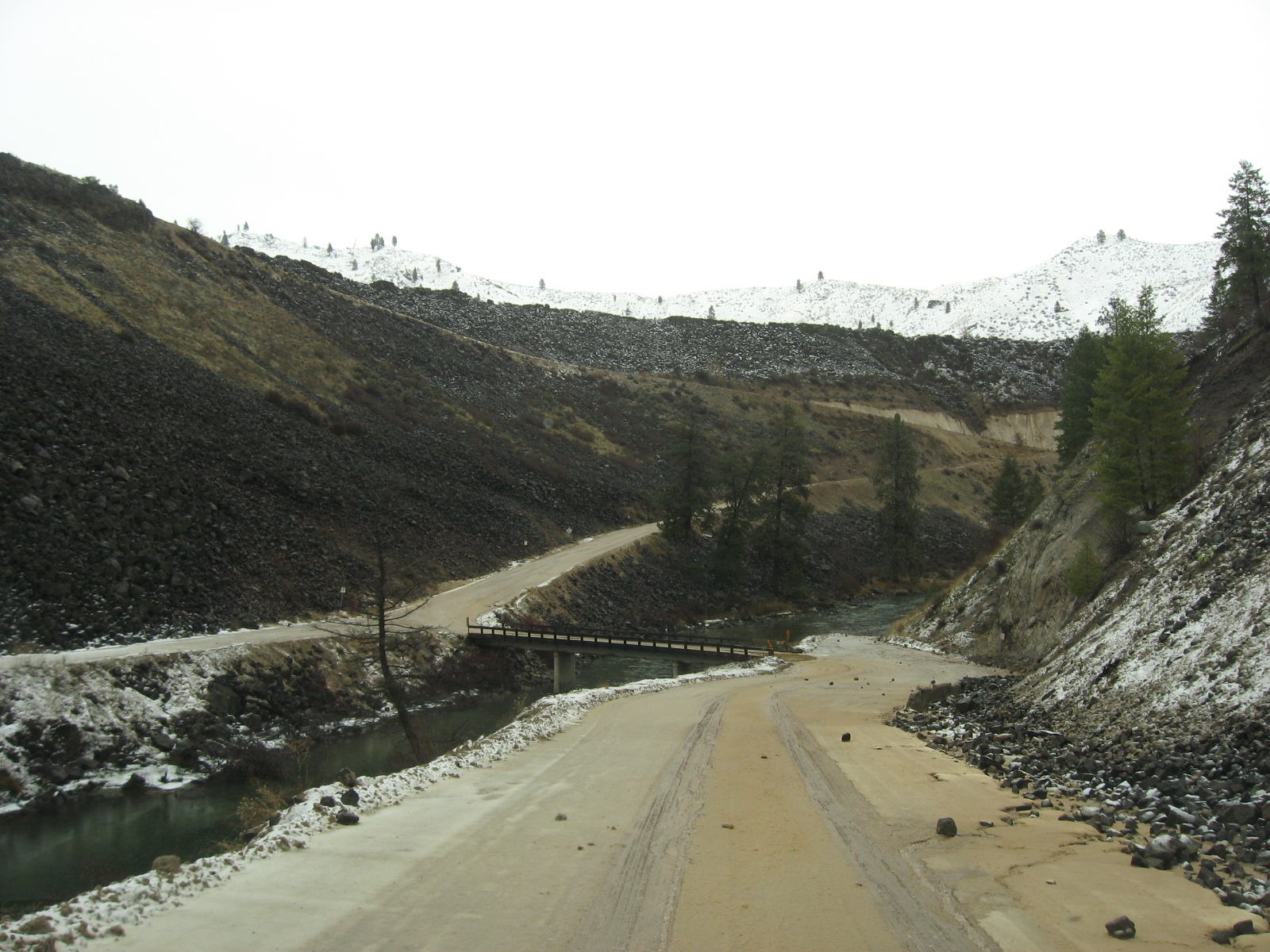 -South Fork Boise Canyon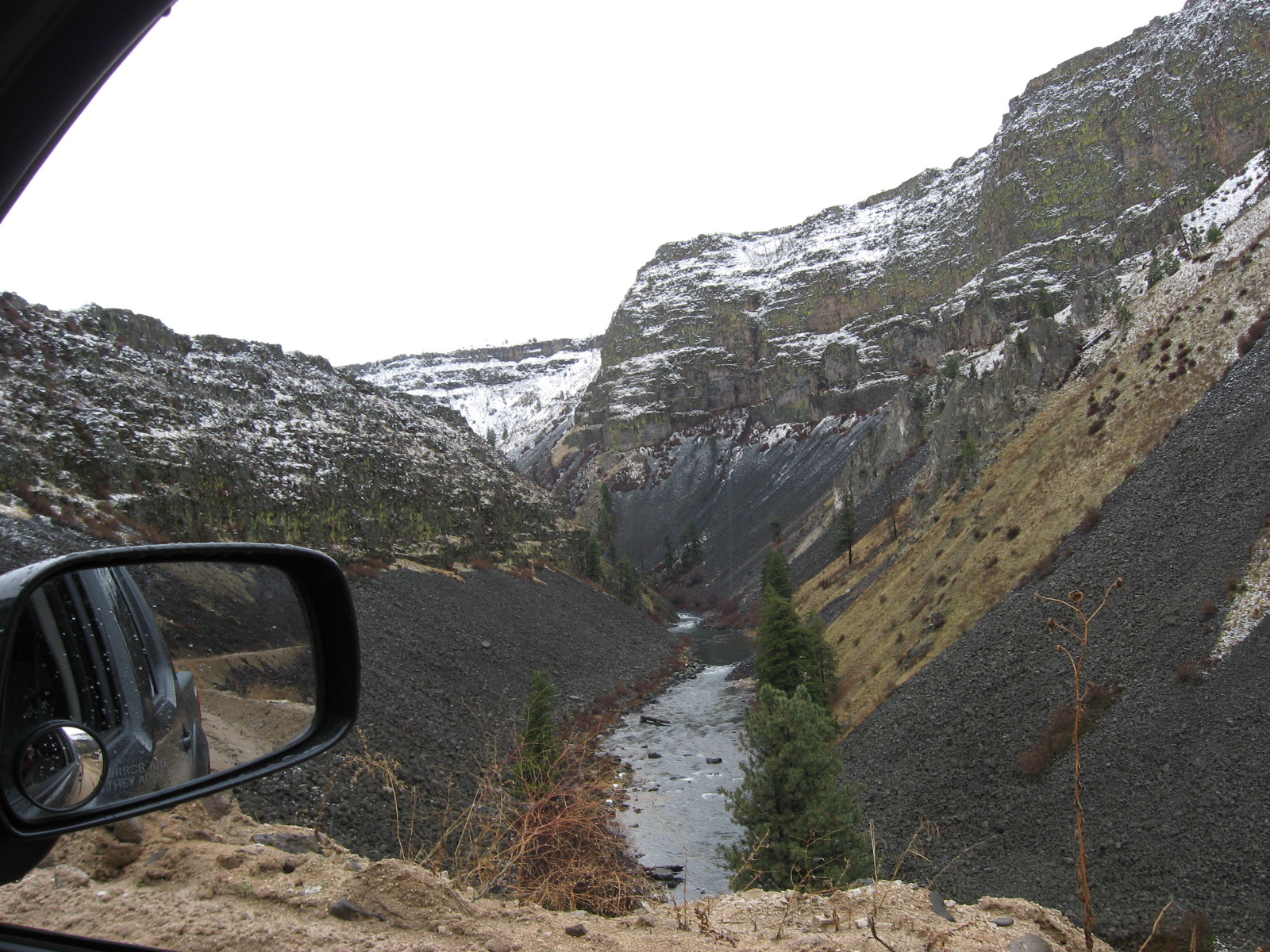 -Eat Mor Chikin'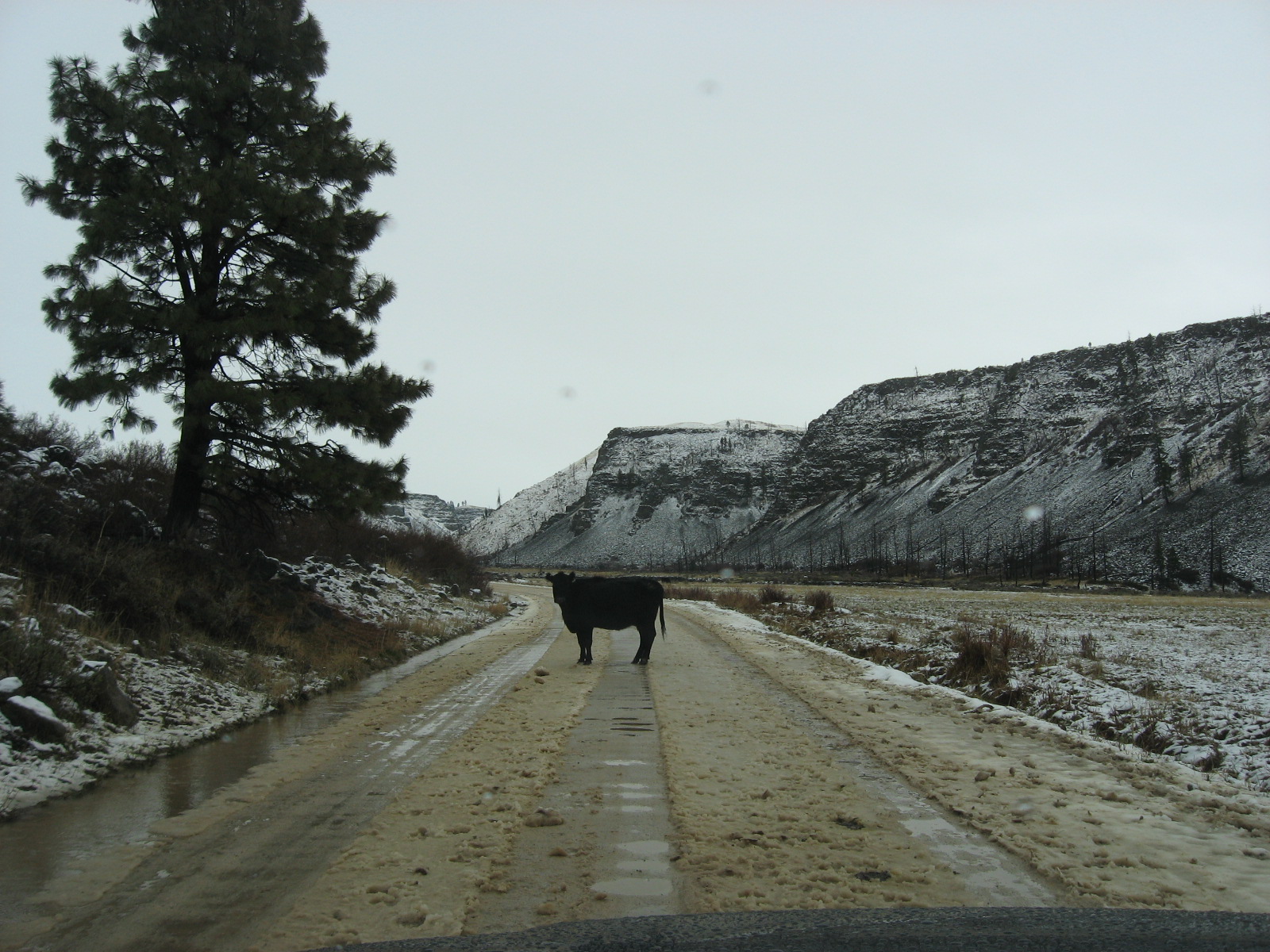 -A single evergreen clinging to the edge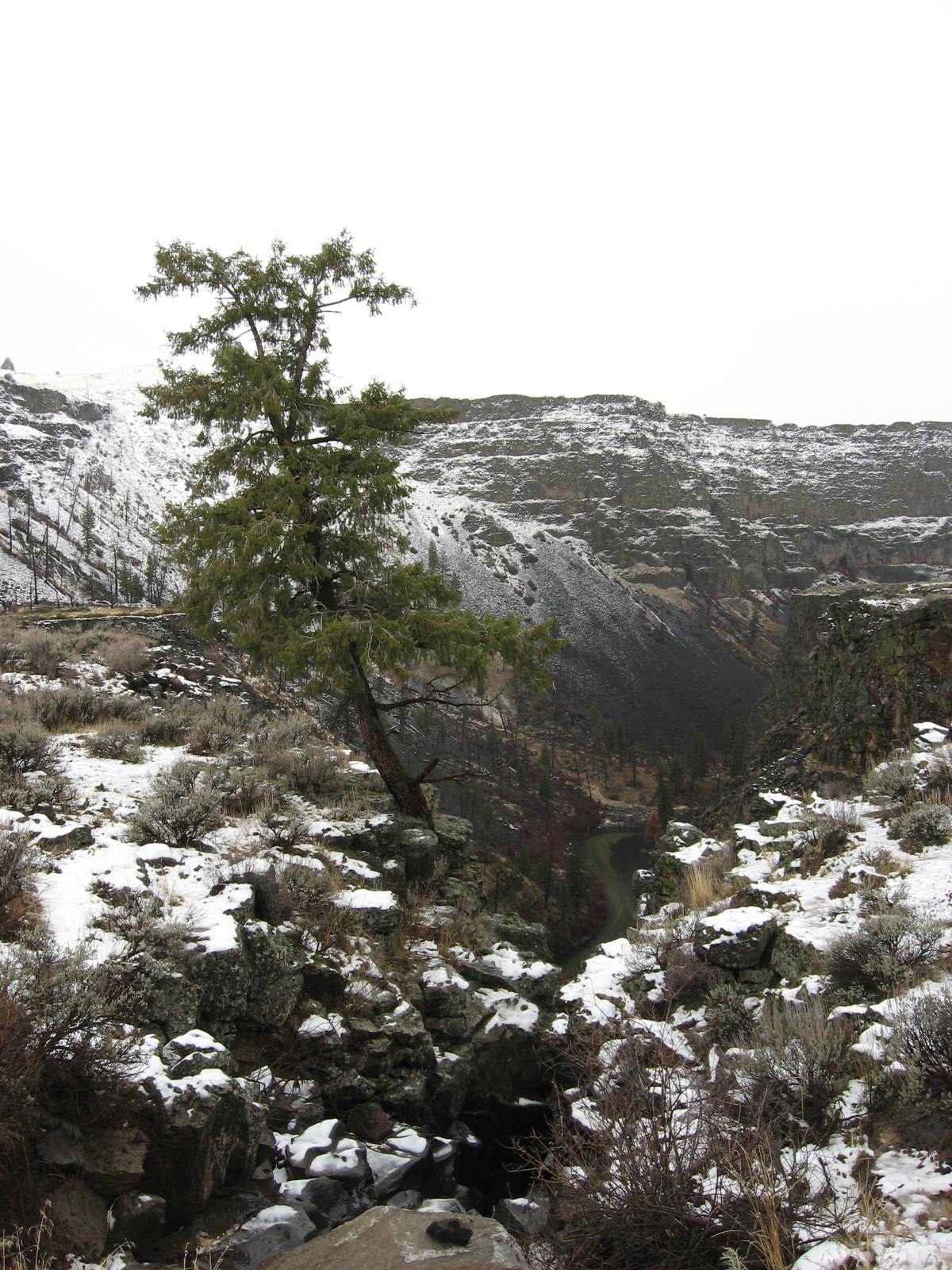 The South Fork Boise River Canyon is an approx.  14 mile long basalt crevice that is commonly regarded for world class fly fishing and whitewater rafting.
"The 101-mile-long (163 km)[2] South Fork rises in northern Camas County in the Smoky Mountains and Soldier Mountains of the Sawtooth National Forest north of Fairfield, 65 miles (105 km) east of Boise. It flows generally southwest, descending through a basalt canyon to fill the Anderson Ranch Reservoir, then turns northwest in central Elmore County. It joins the main stream as the southern arm of Arrowrock Reservoir, 20 miles (32 km) east of Boise"  (Wikipedia)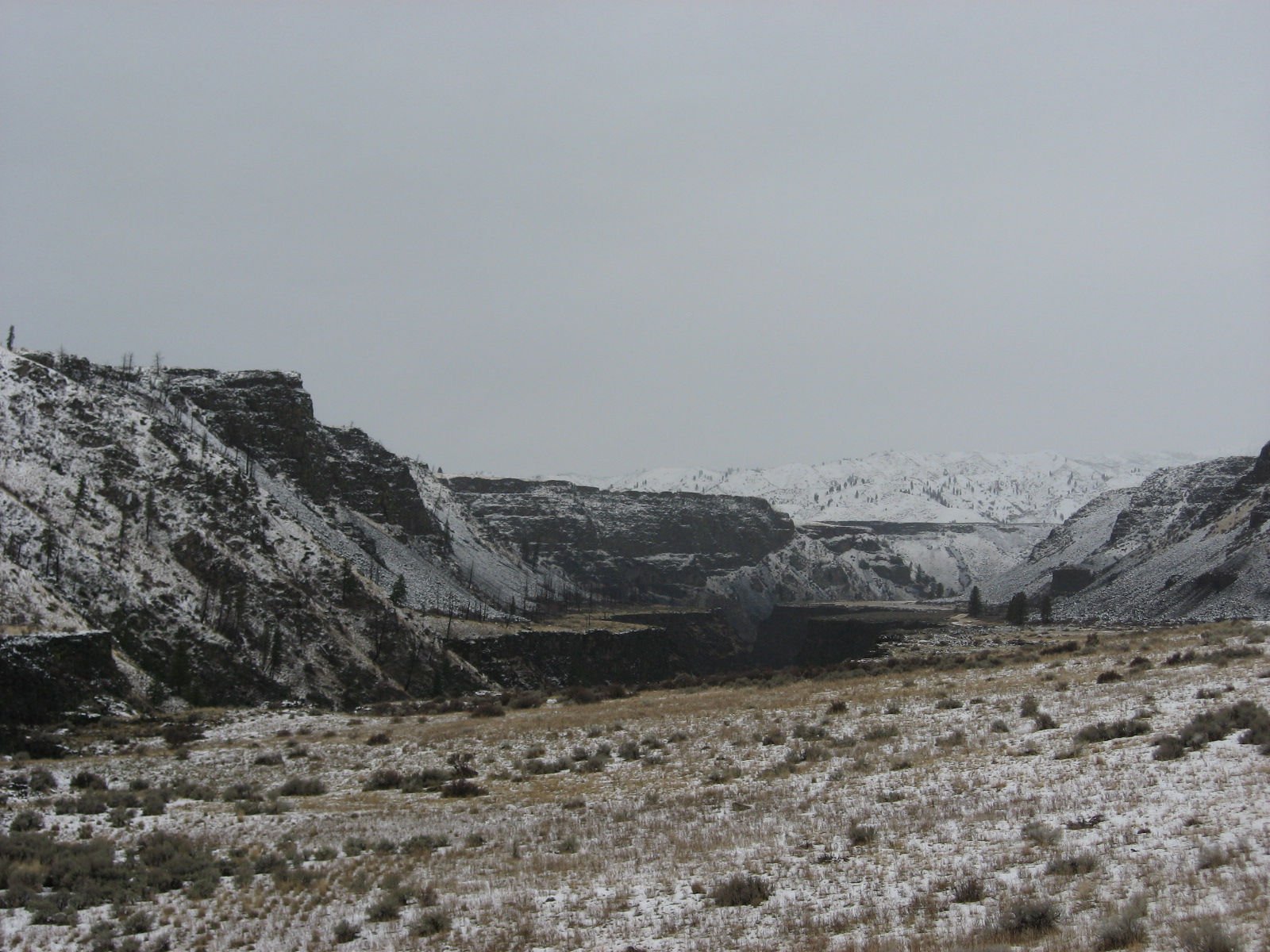 With this shot of the canyon in my rearview … I roll the direction of the Prairie Plateau and turn up Long Gulch. Not long after turning onto Long Gulch I reach the end of the maintained road and again start breaking trail up towards the Lava Mountain turnoff.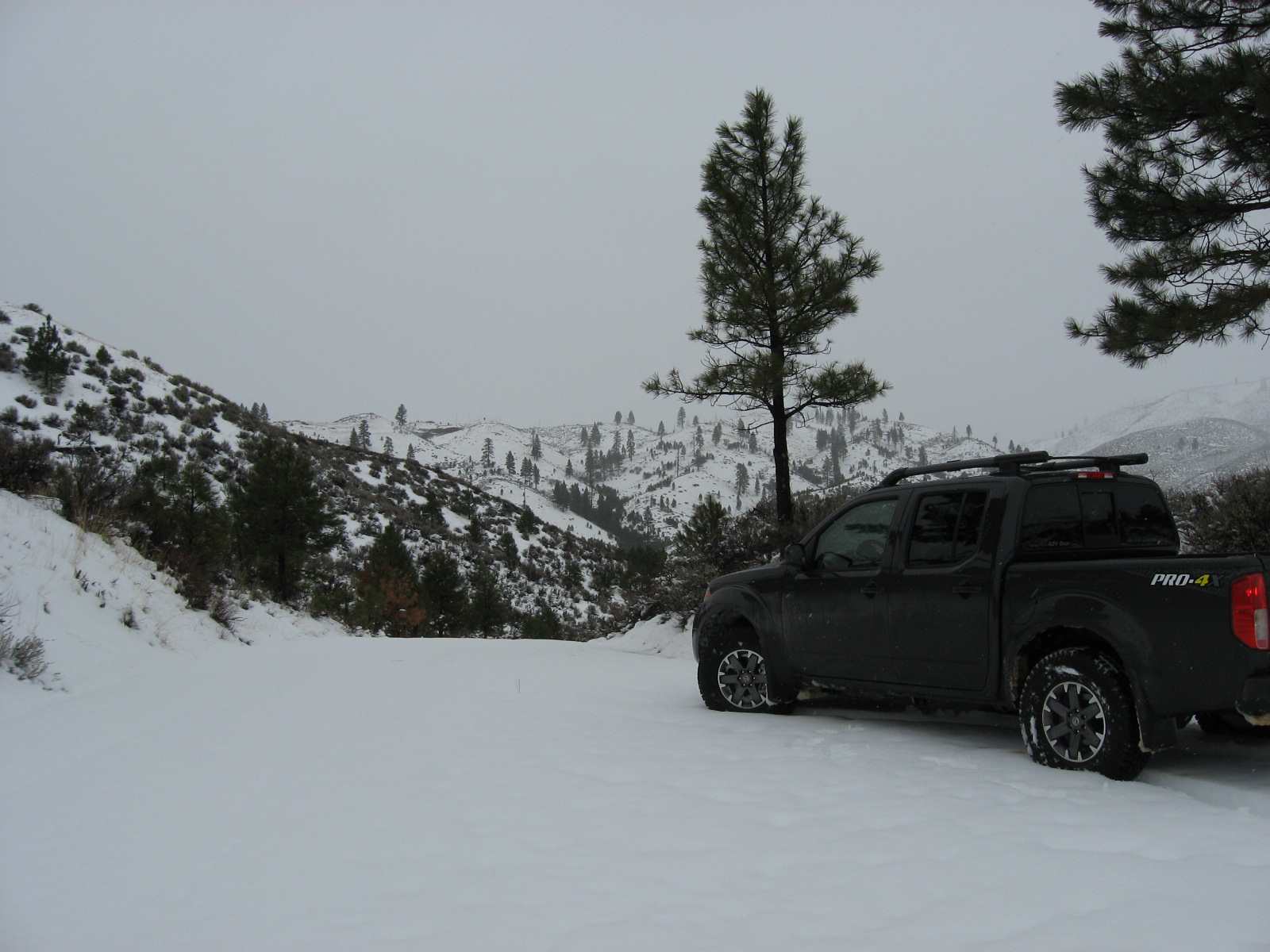 This is the point where I start to question my plan of pushing forward. The road is untracked and actually quite fun, but with 20 miles of snow covered road that also includes a few small valleys to pass through … and the small fact that I am alone … it seems prudent to backtrack.
The closest fishable water from here being Neil Bridge … back we go.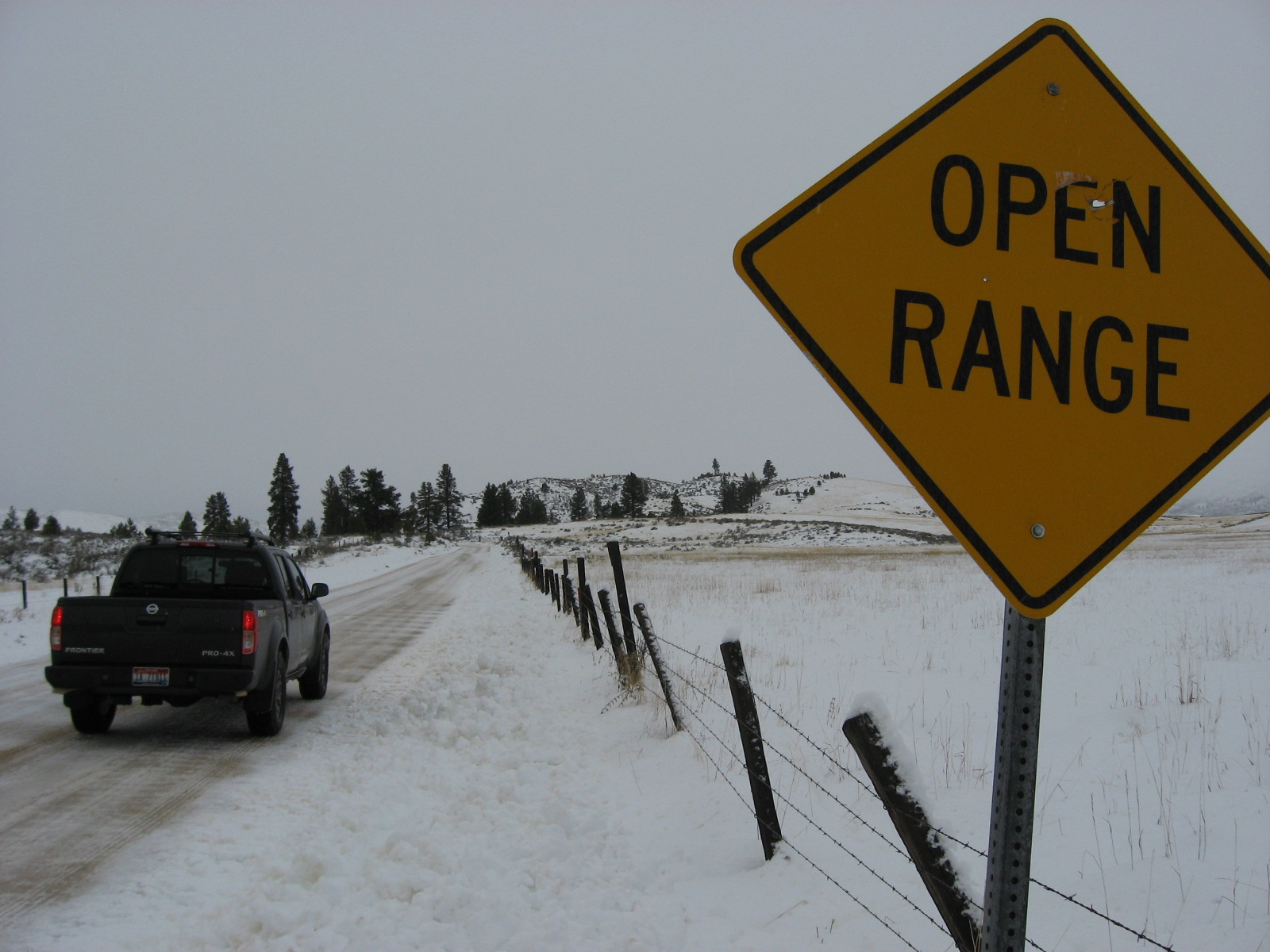 Back at Neil Bridge and just below the snow line … I spend the next hour or so swinging some flies. It has been quite awhile since I wet a line, so the fact that no fish were stirring was of no consequence … it felt good just to be outside, in the snow, the rain, with the only sound being the water passing by ….