Clicking along Rd 172. Rd 172 runs along a high ridge for approx 6ish miles before passing below Pinyon Peak. The views on either side of the ridge are incredible on clear days. Closer up towards the peak the panoramic perspective really opens up.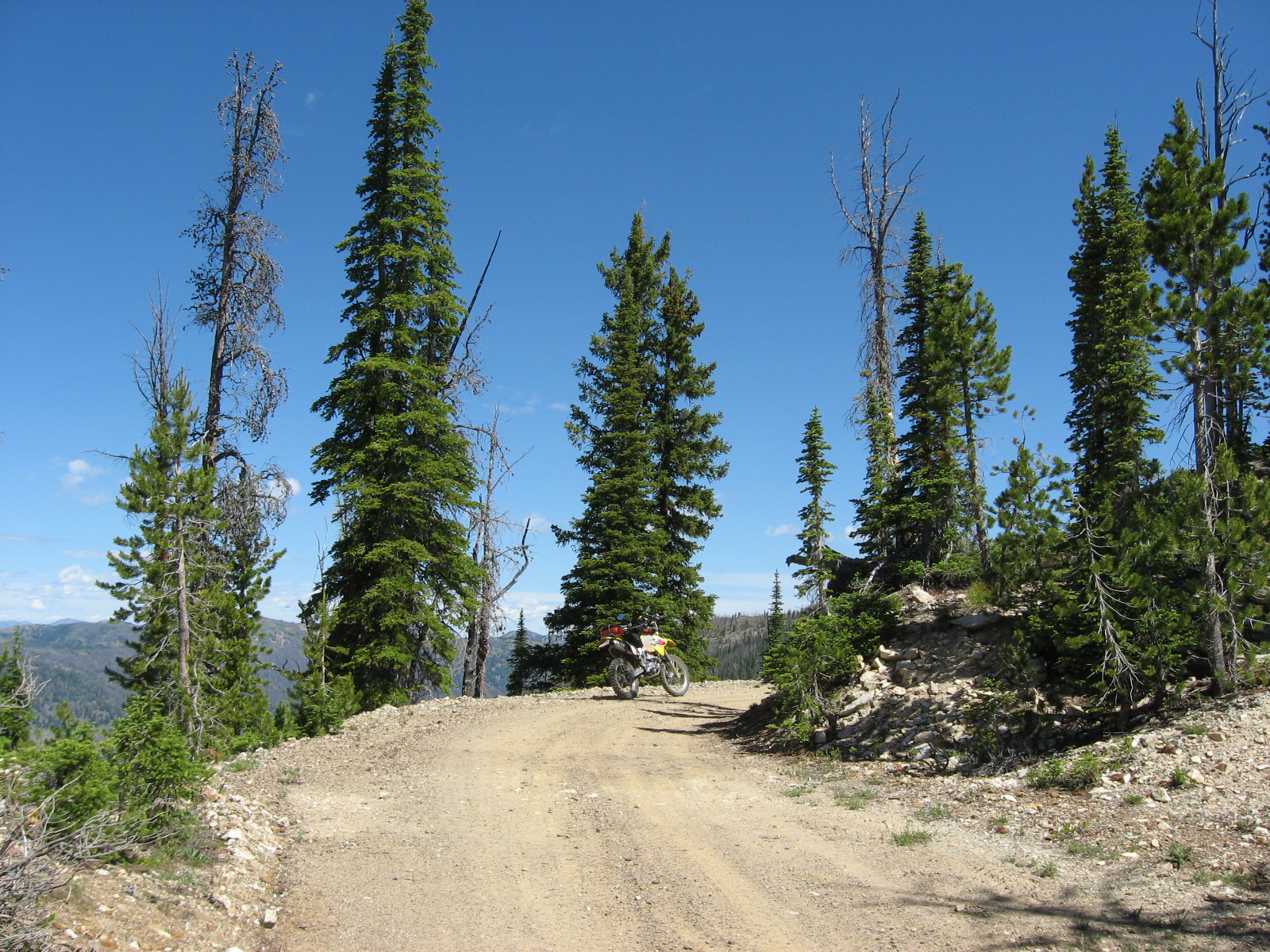 The views off the ridge section of 172 are amazing …
Kidney Lake, West side of Ridge (Note all the burned/dead trees, all too common these days, a staple amongst Idaho's forest)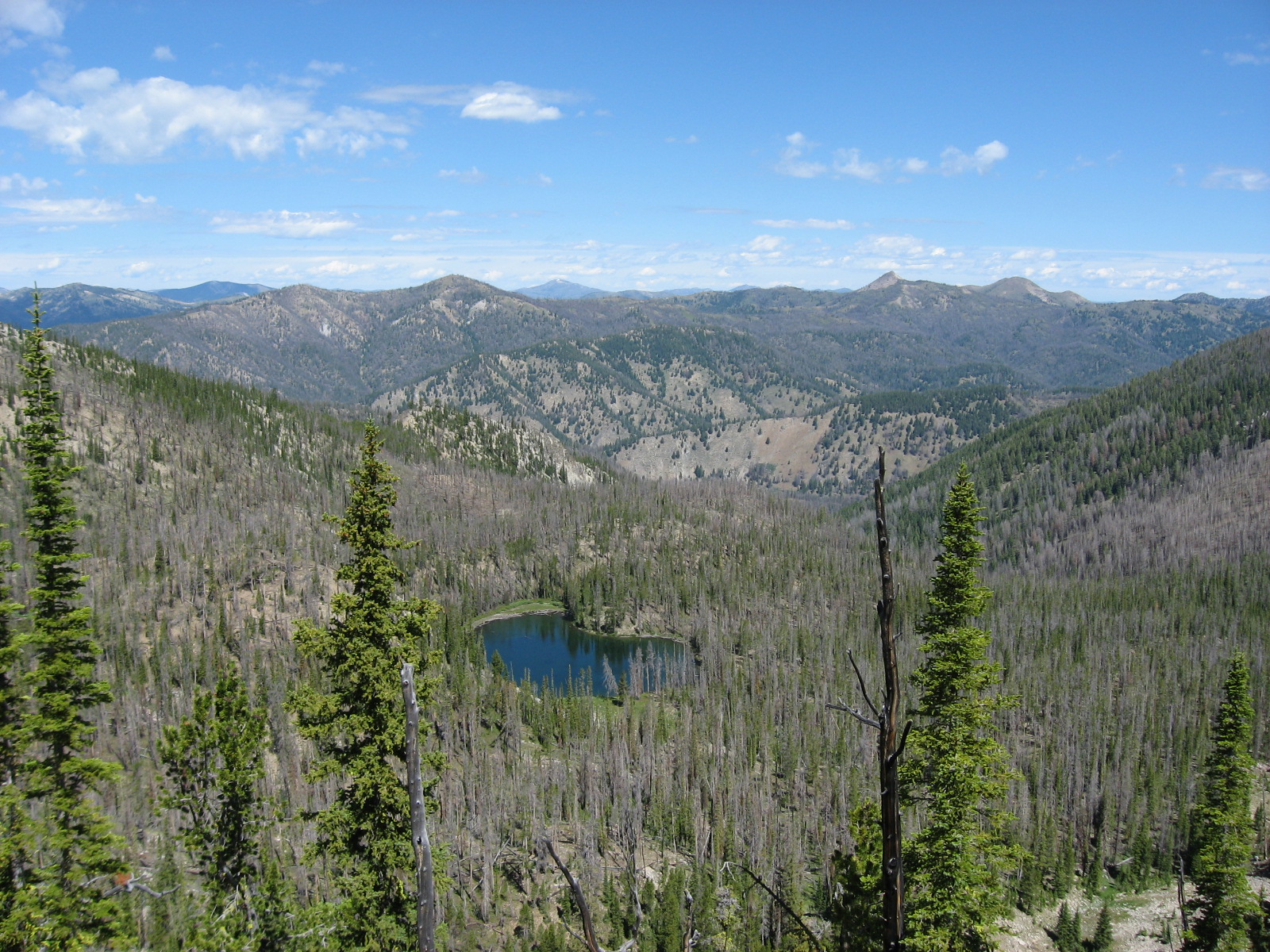 Down Canyon, East side of ridge (More burned trees)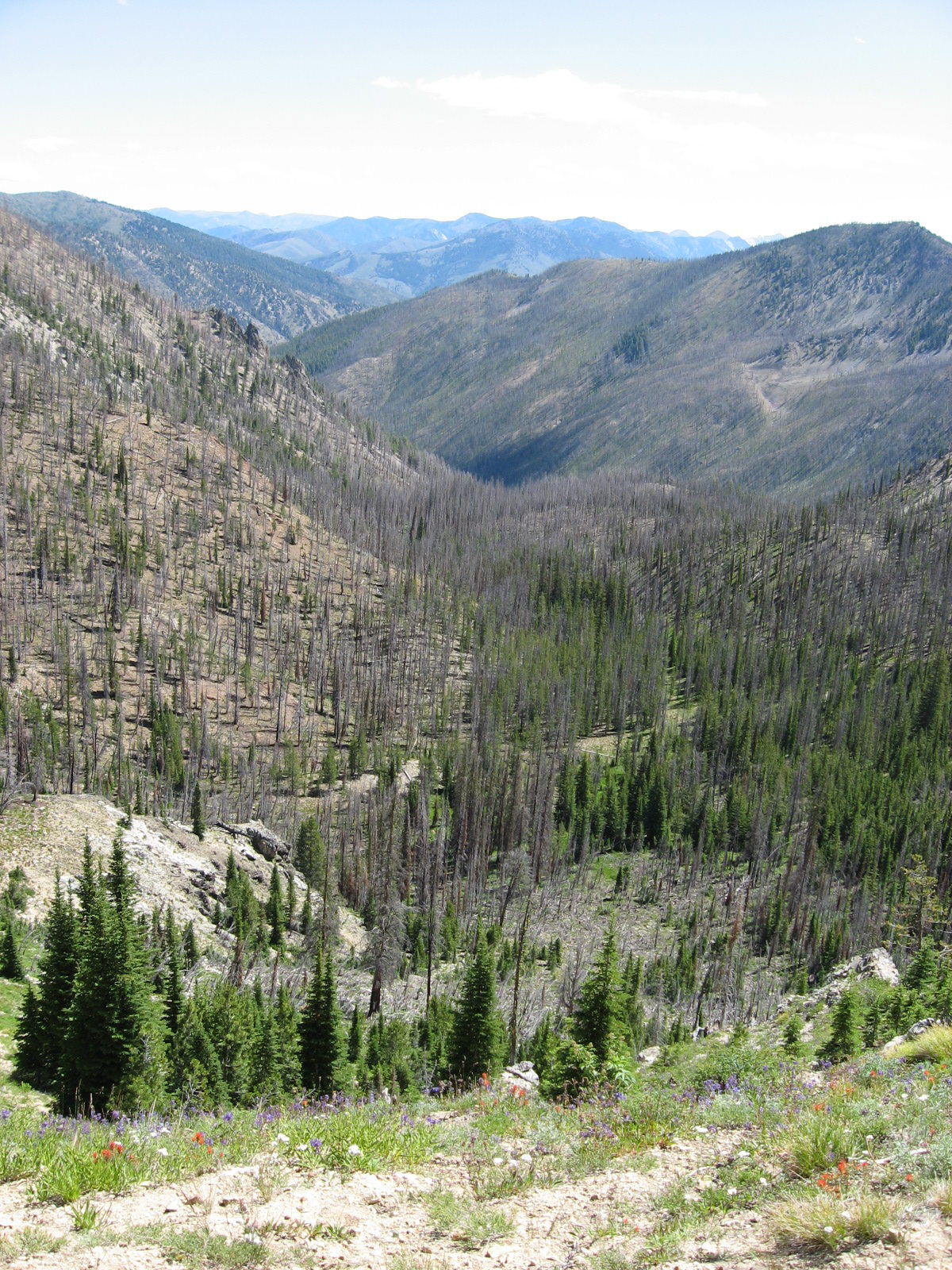 What once was …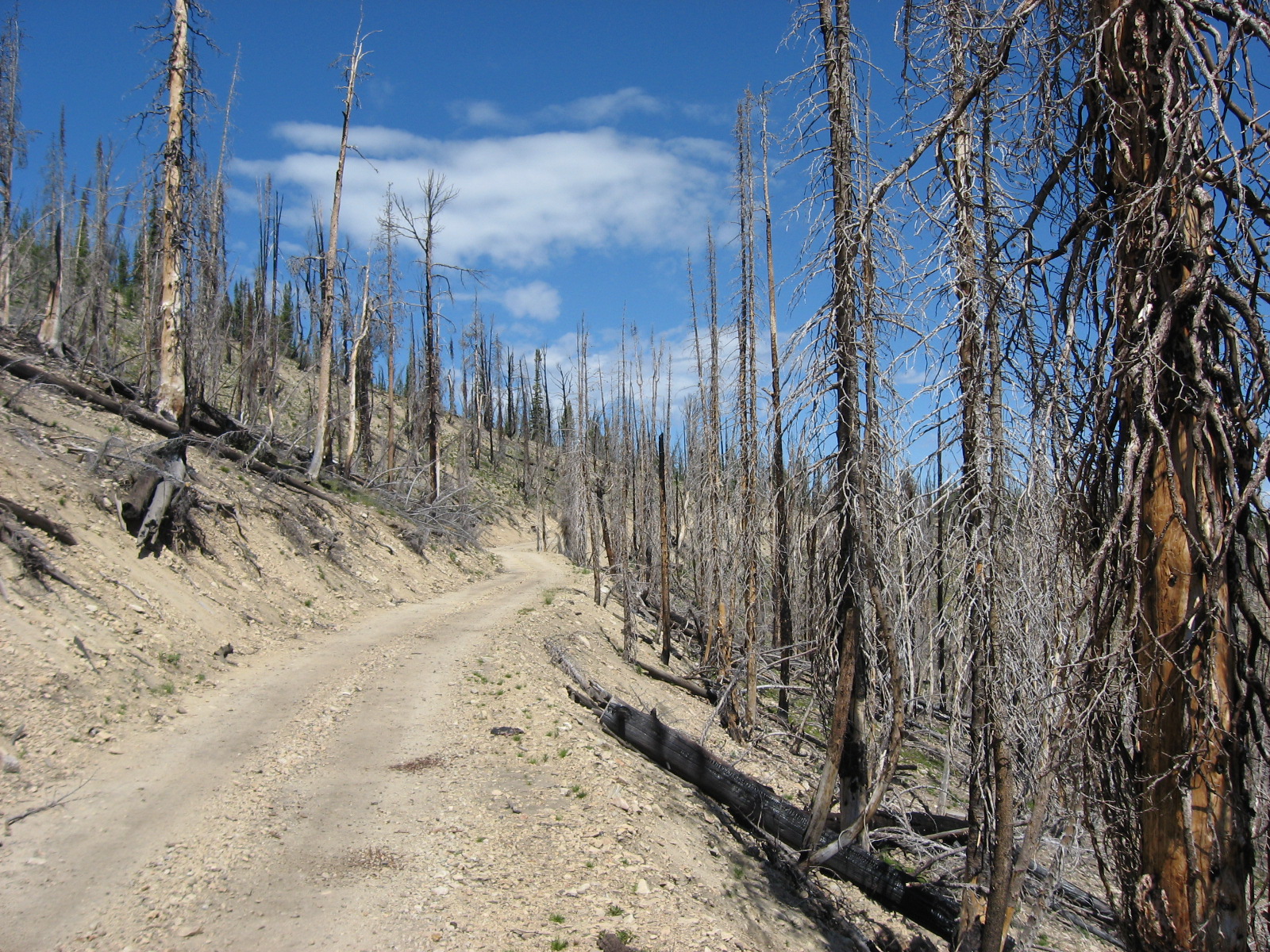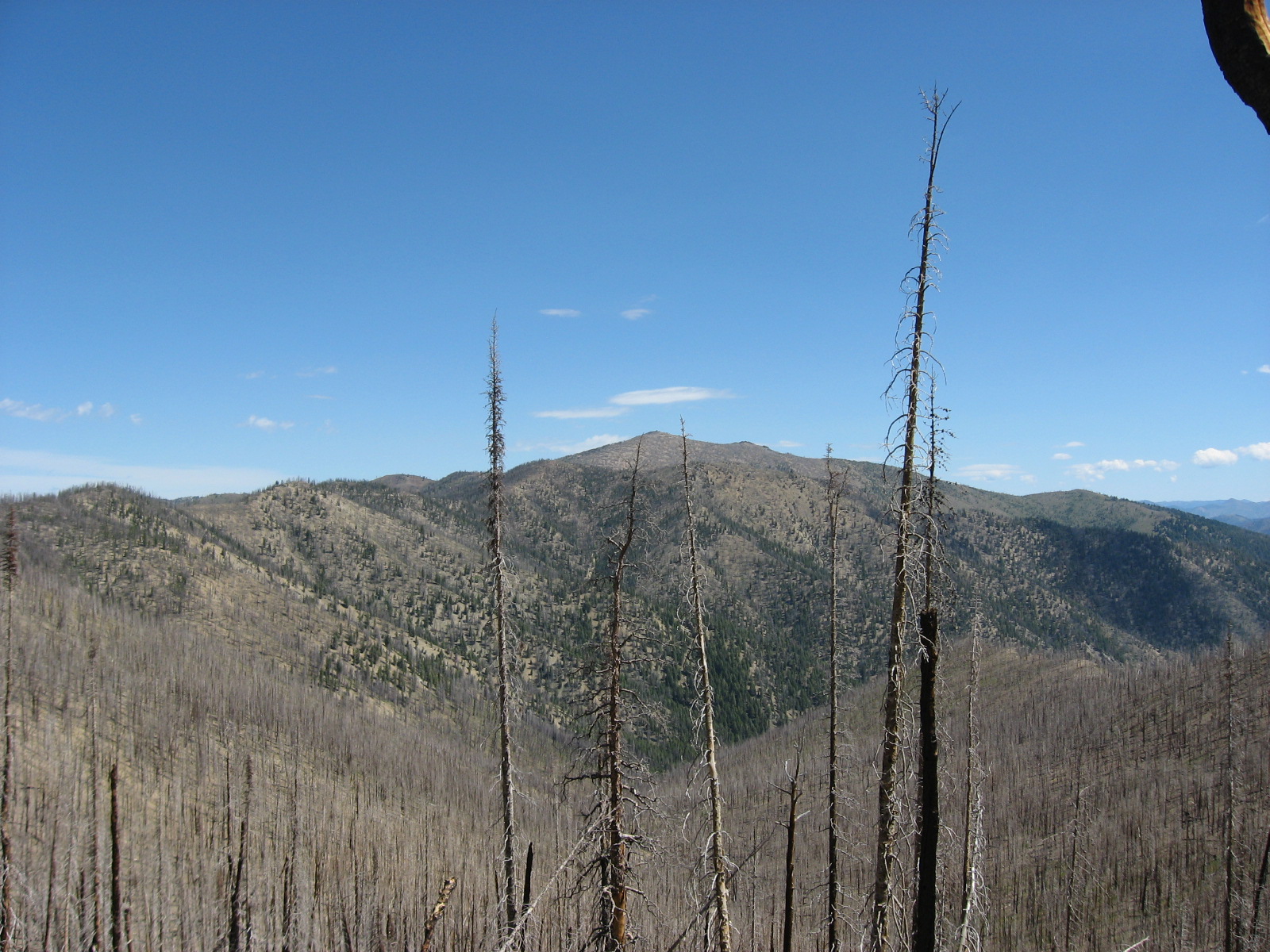 This draw drains into Loon Creek with the Diamond D Ranch residing at the bottom.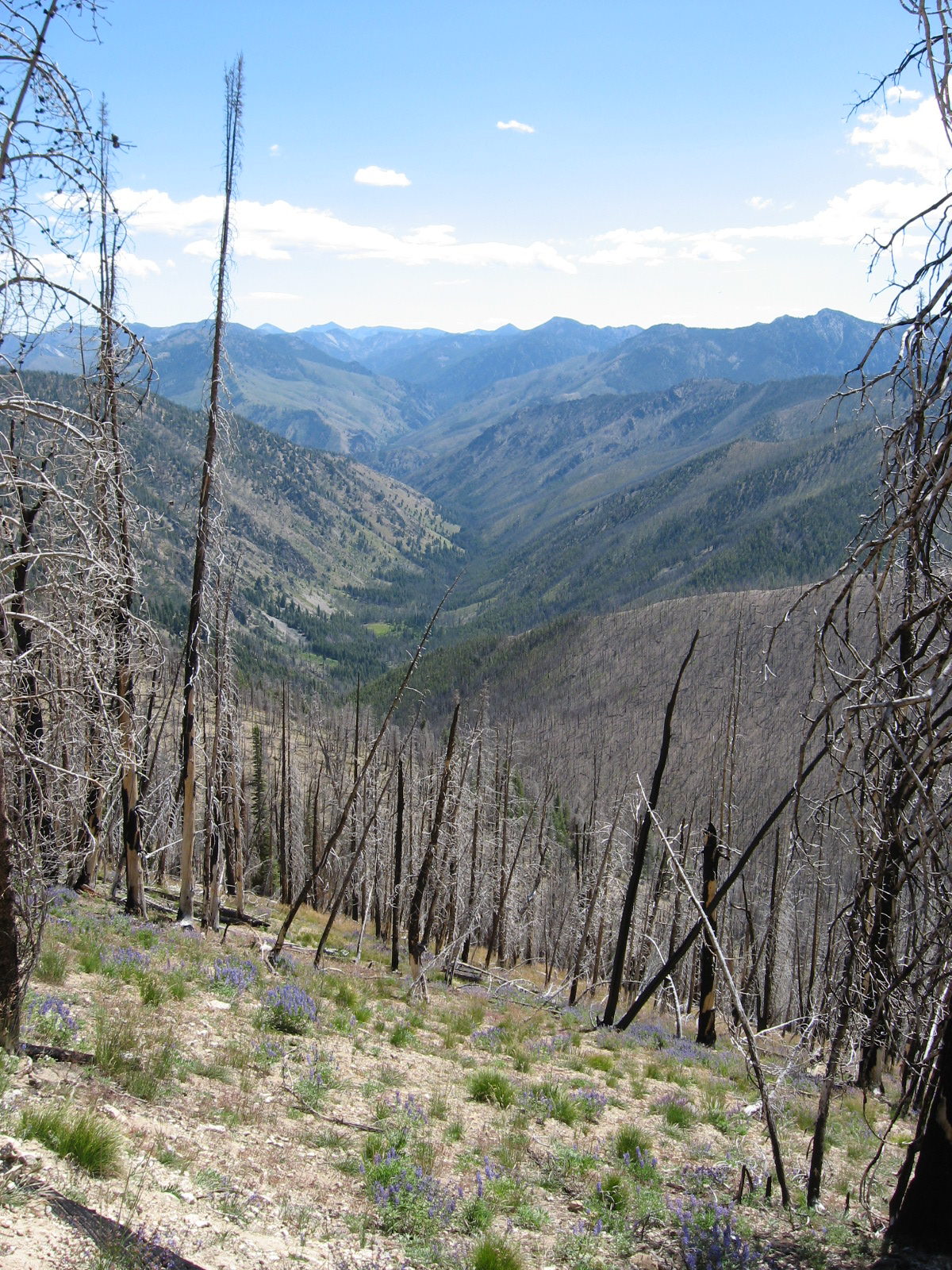 I asked Bambi if I could pass, she said yes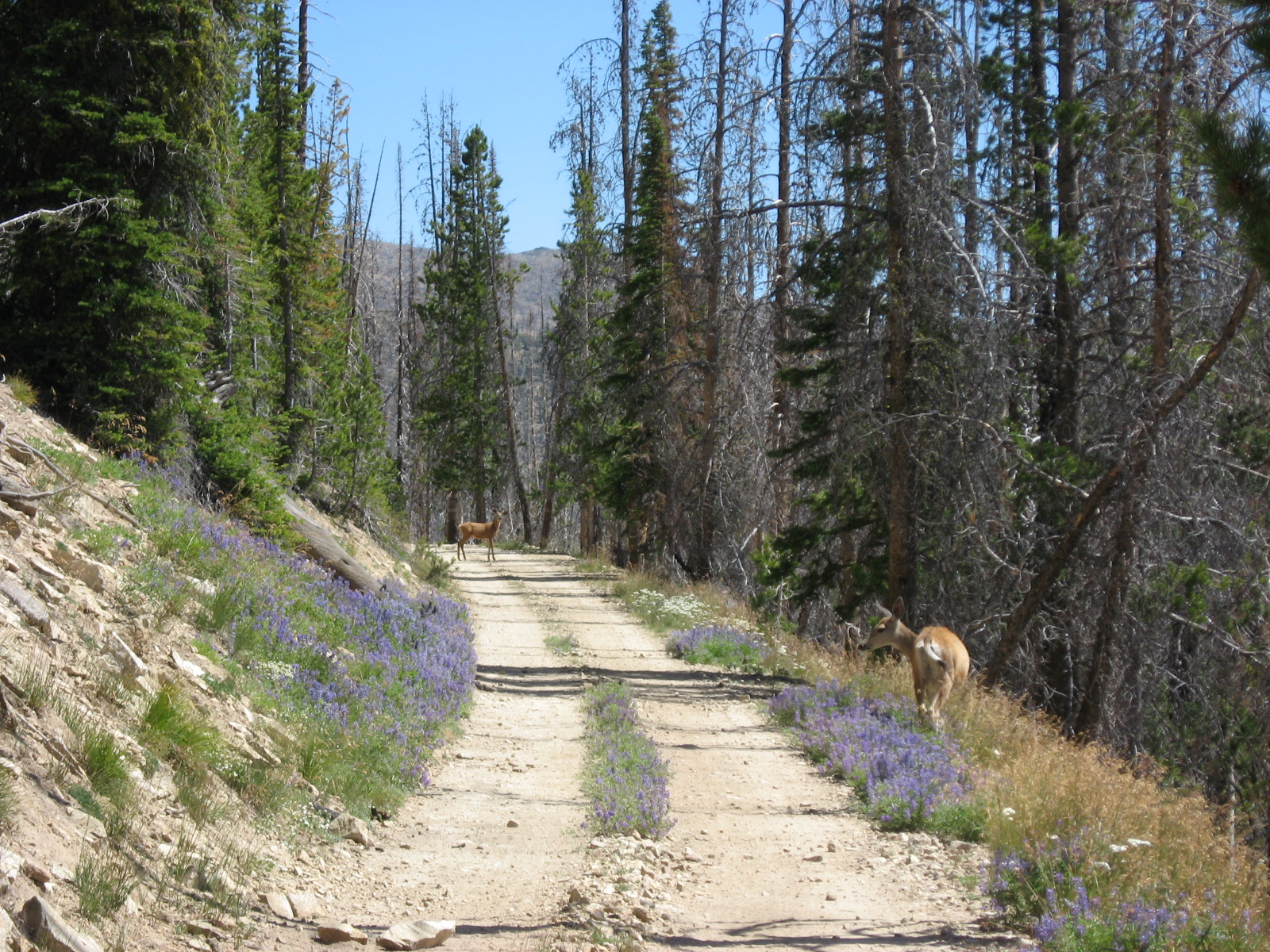 In short time I arrive at the junction of Pinyon Peaks driveway. I snap a few pics before I continue down the north side. Most that know me also know that I'm not a real fan of visiting manned lookouts. Early season or late season yes, but these days it seems that some of the individuals working the lookouts like the seclusion a bit too much … apparent in their lack of interest in visitors. Not all, but a lot these days don't seem to thrilled when you ride up.  I always get a sense that I'm intruding … and to a degree I probably am as this is their home for the season.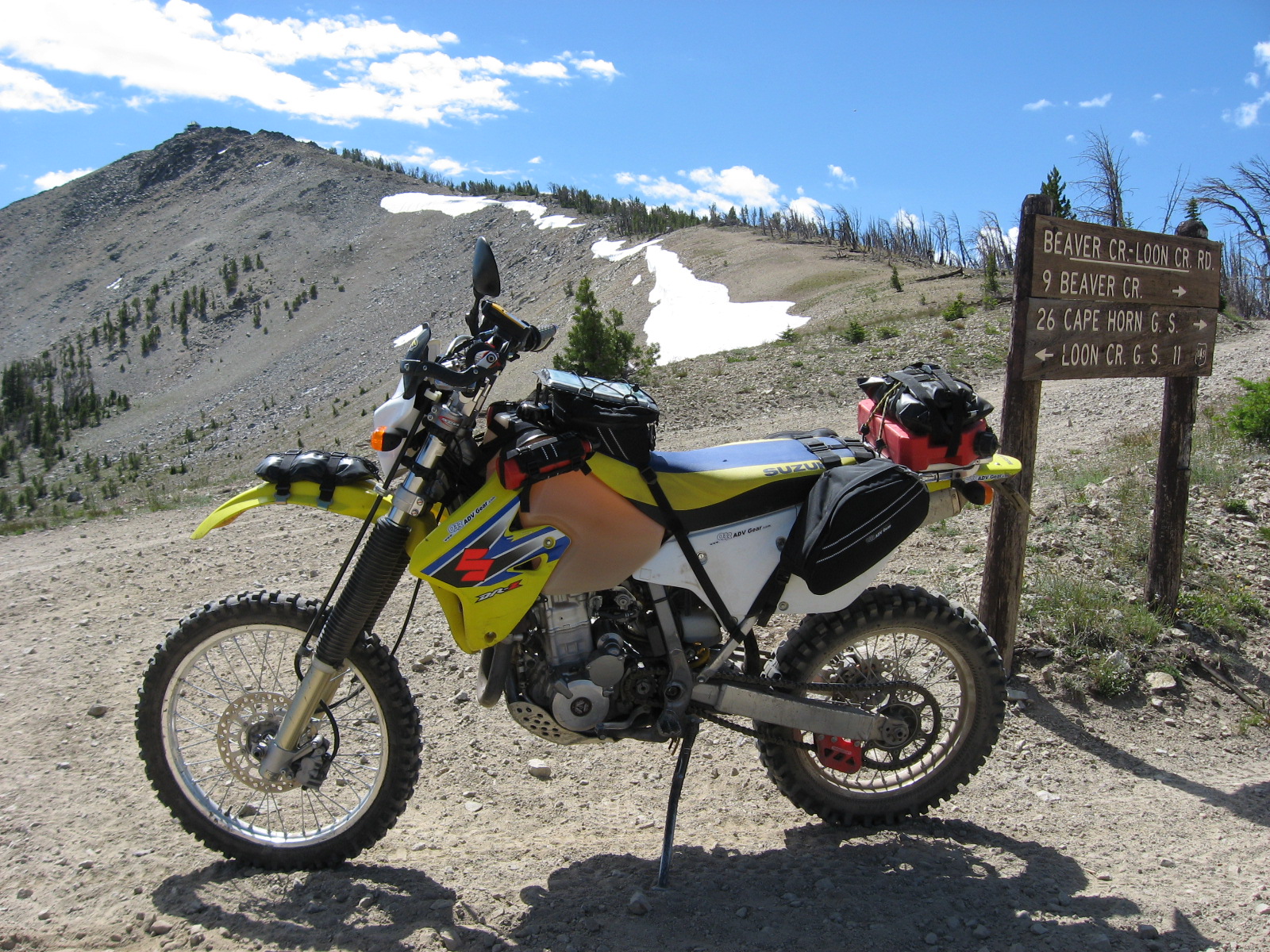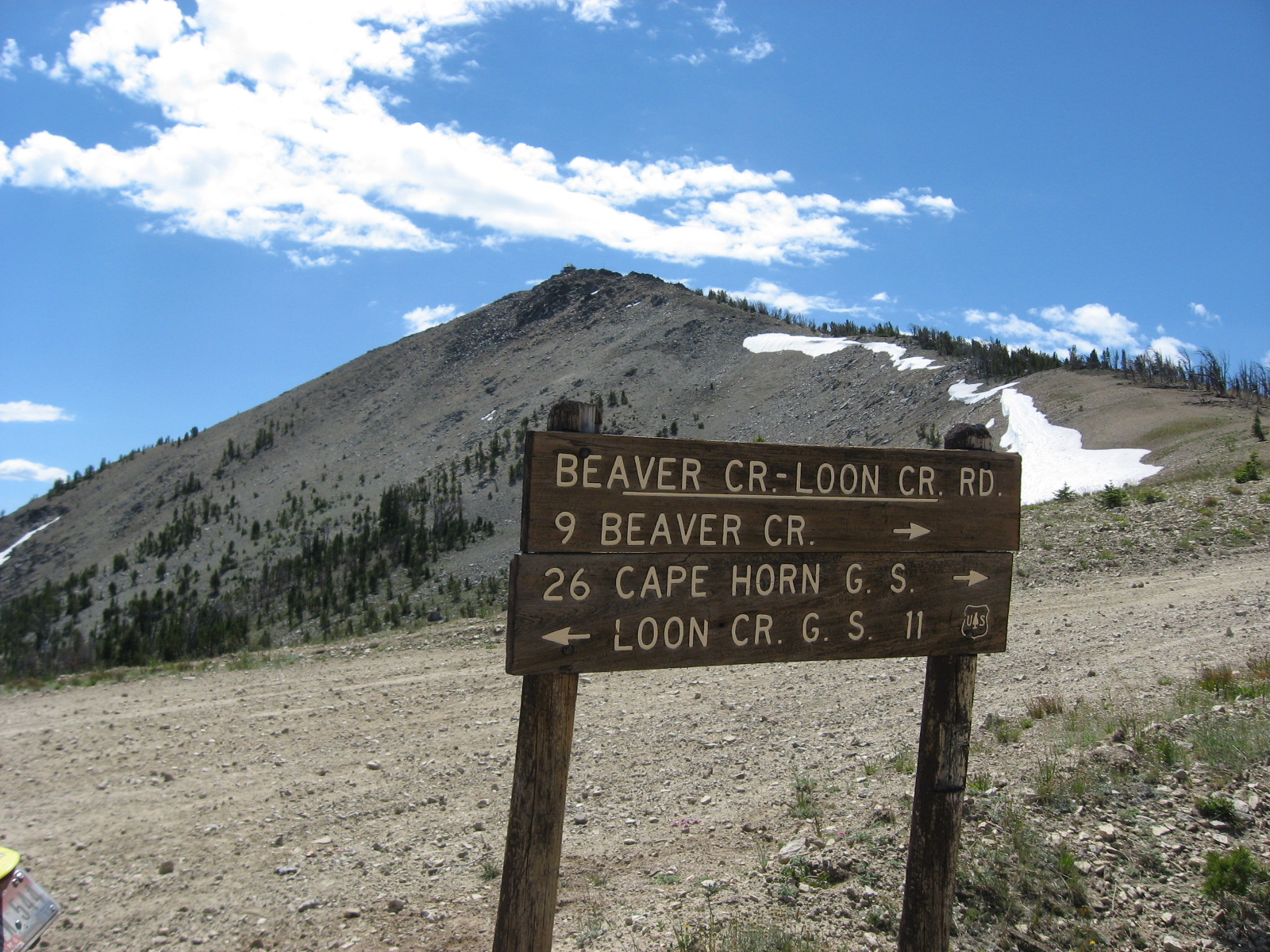 Taking it in …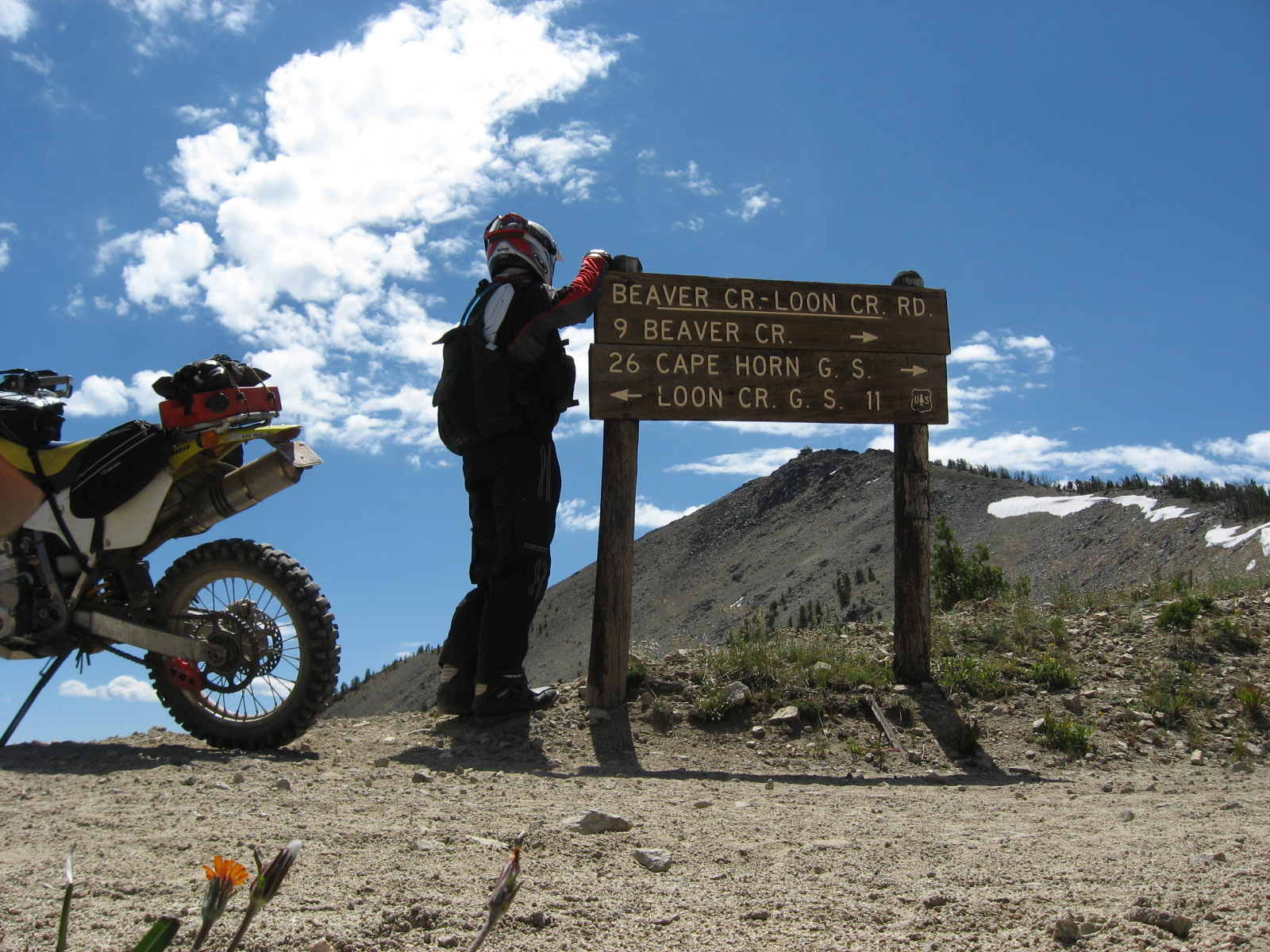 Panoramic sequence …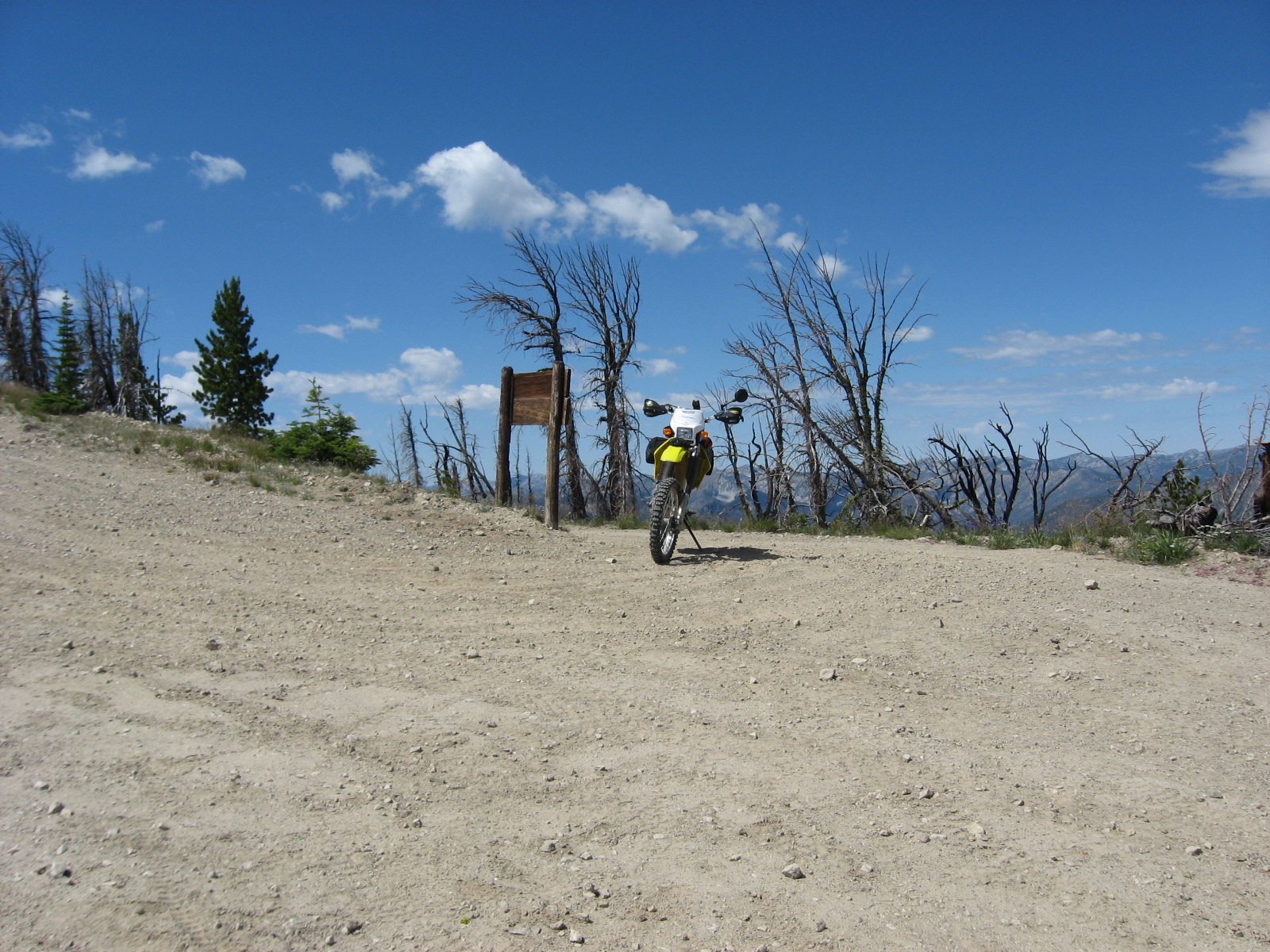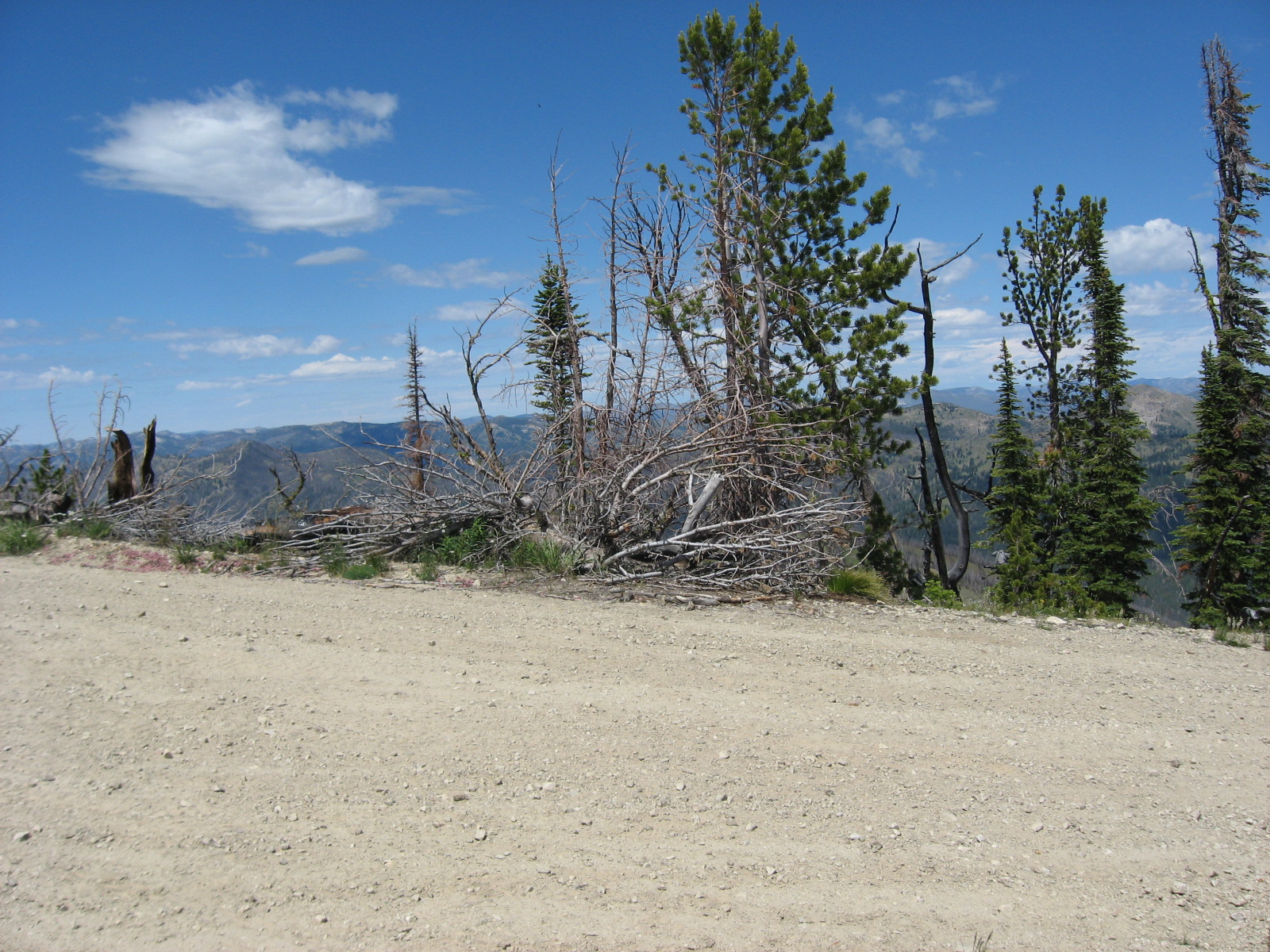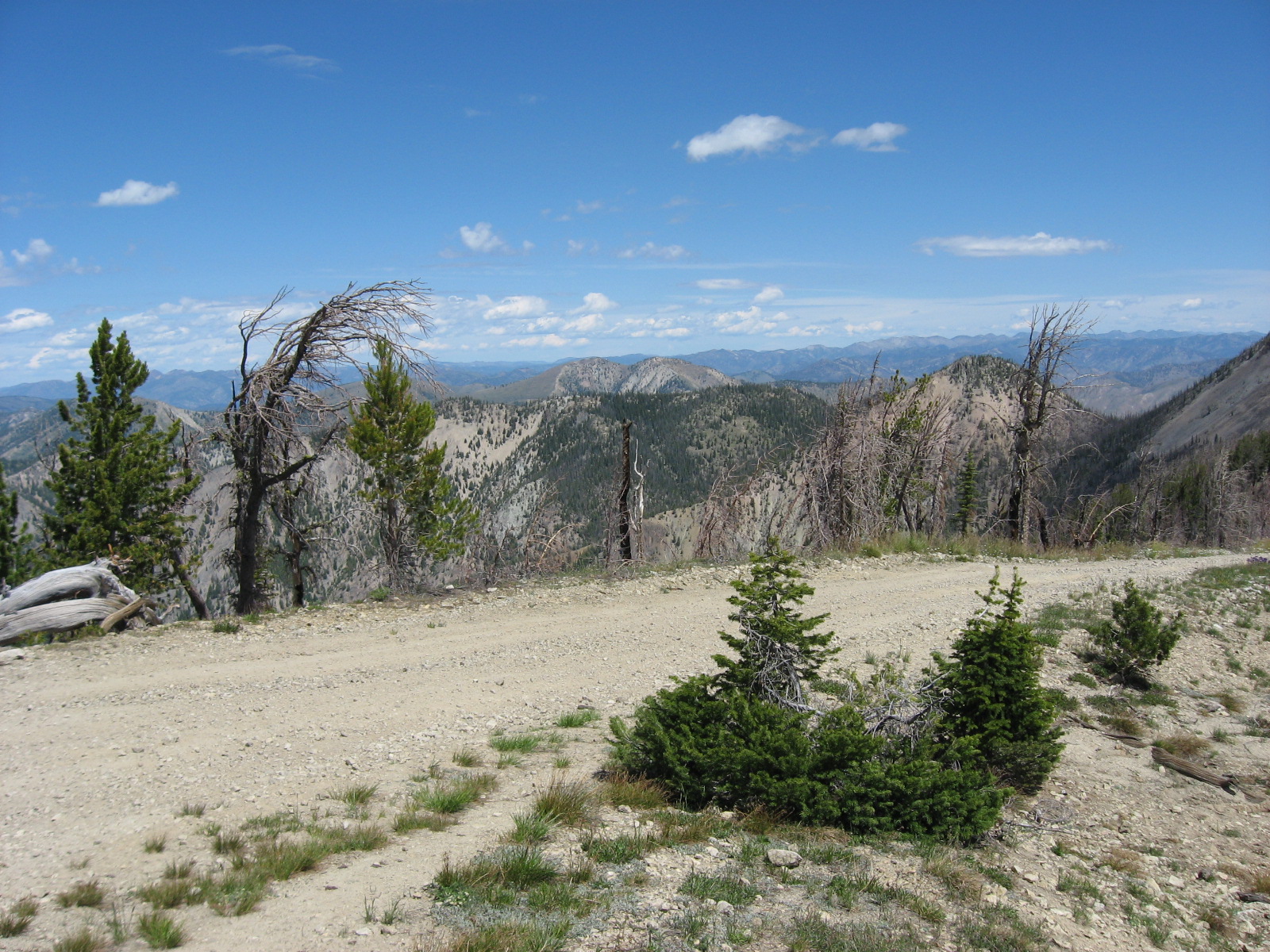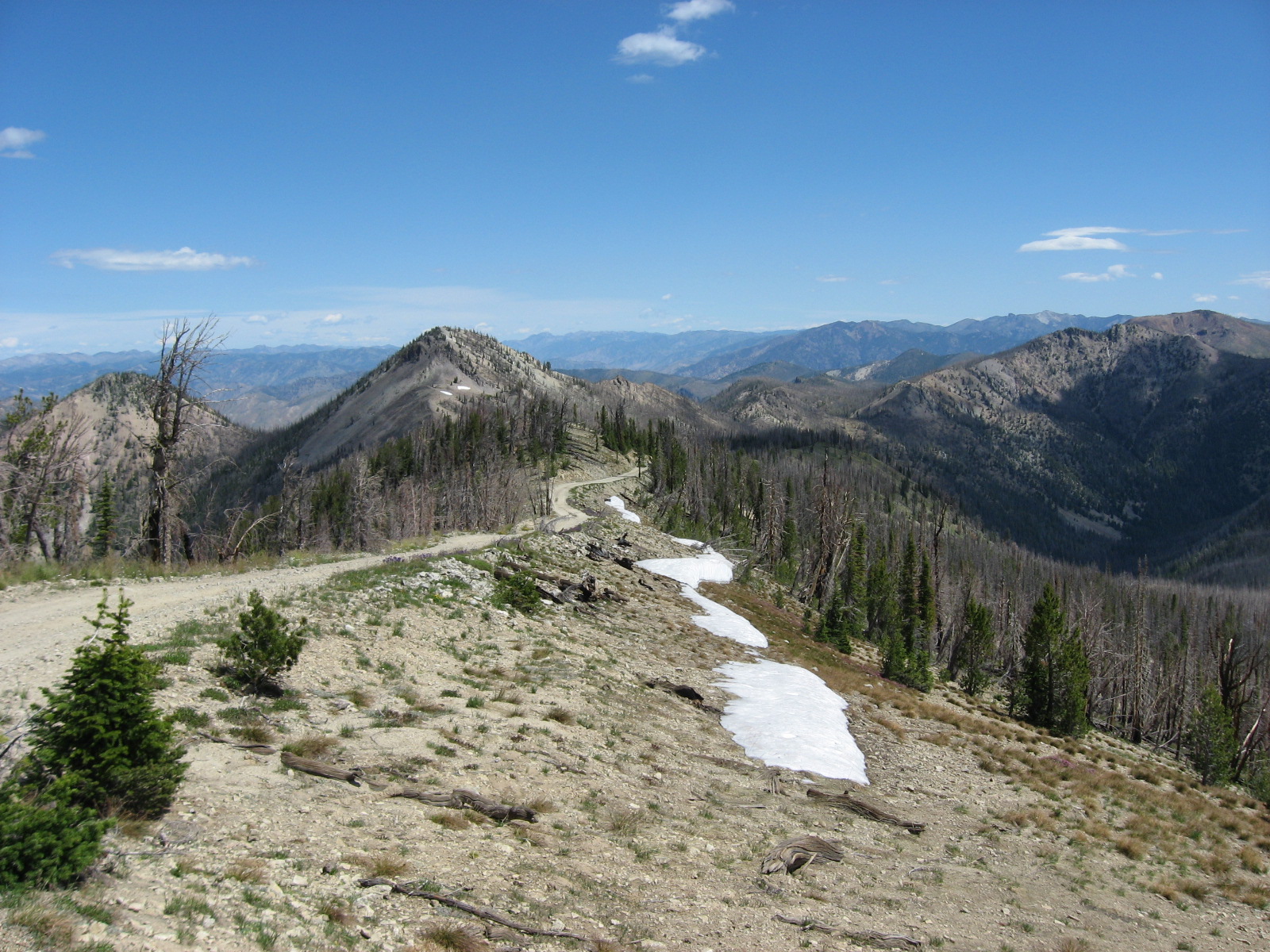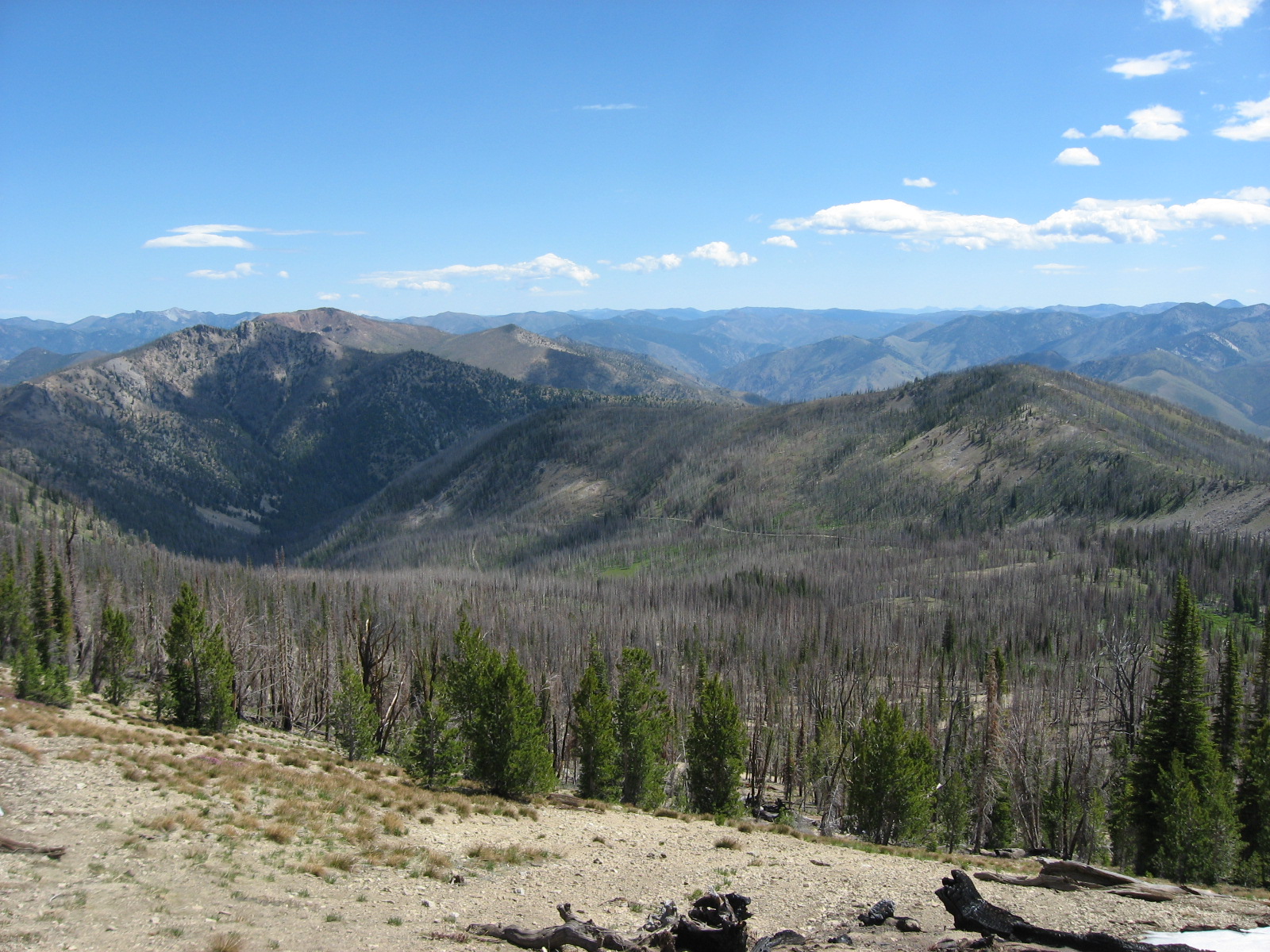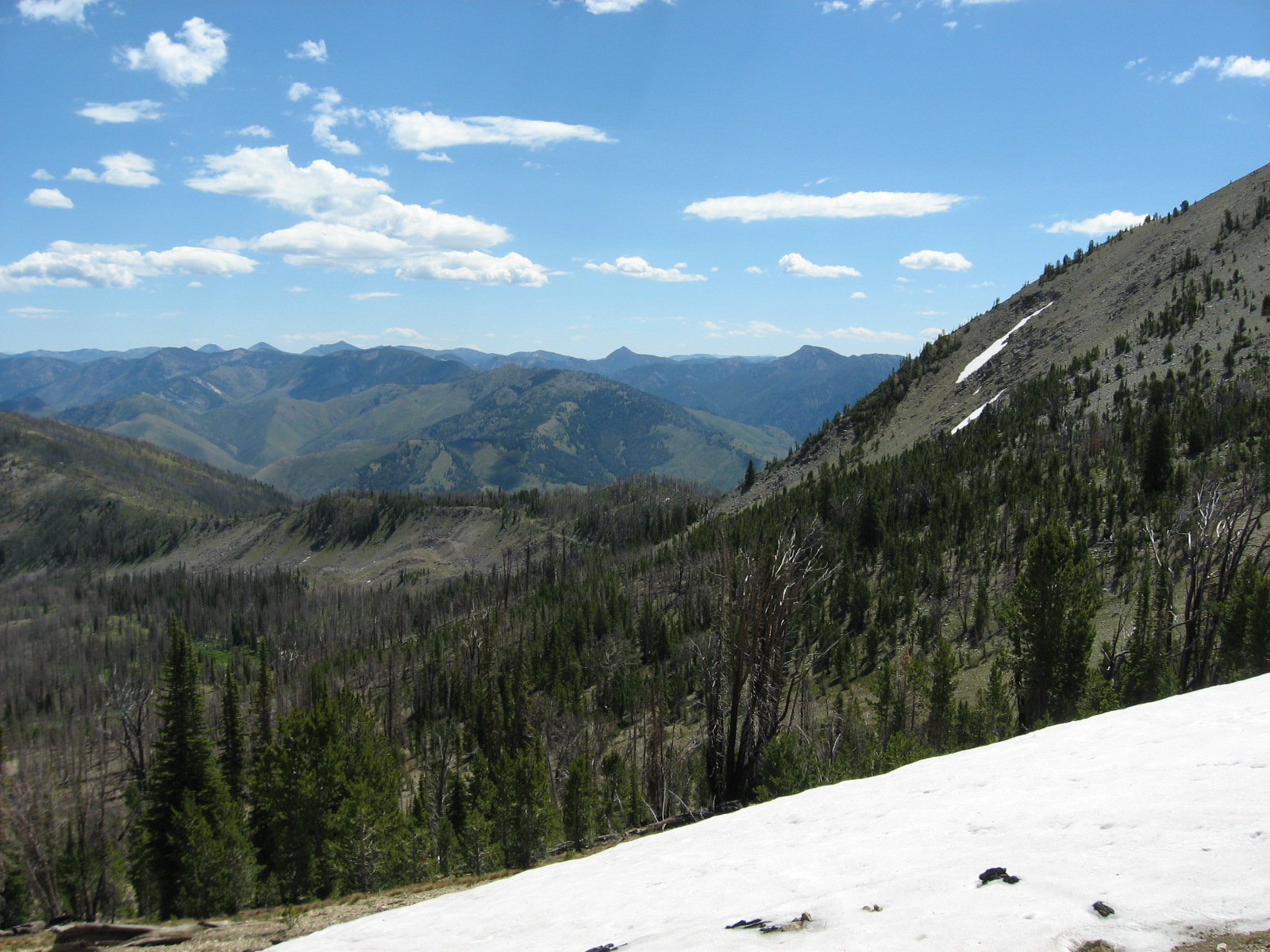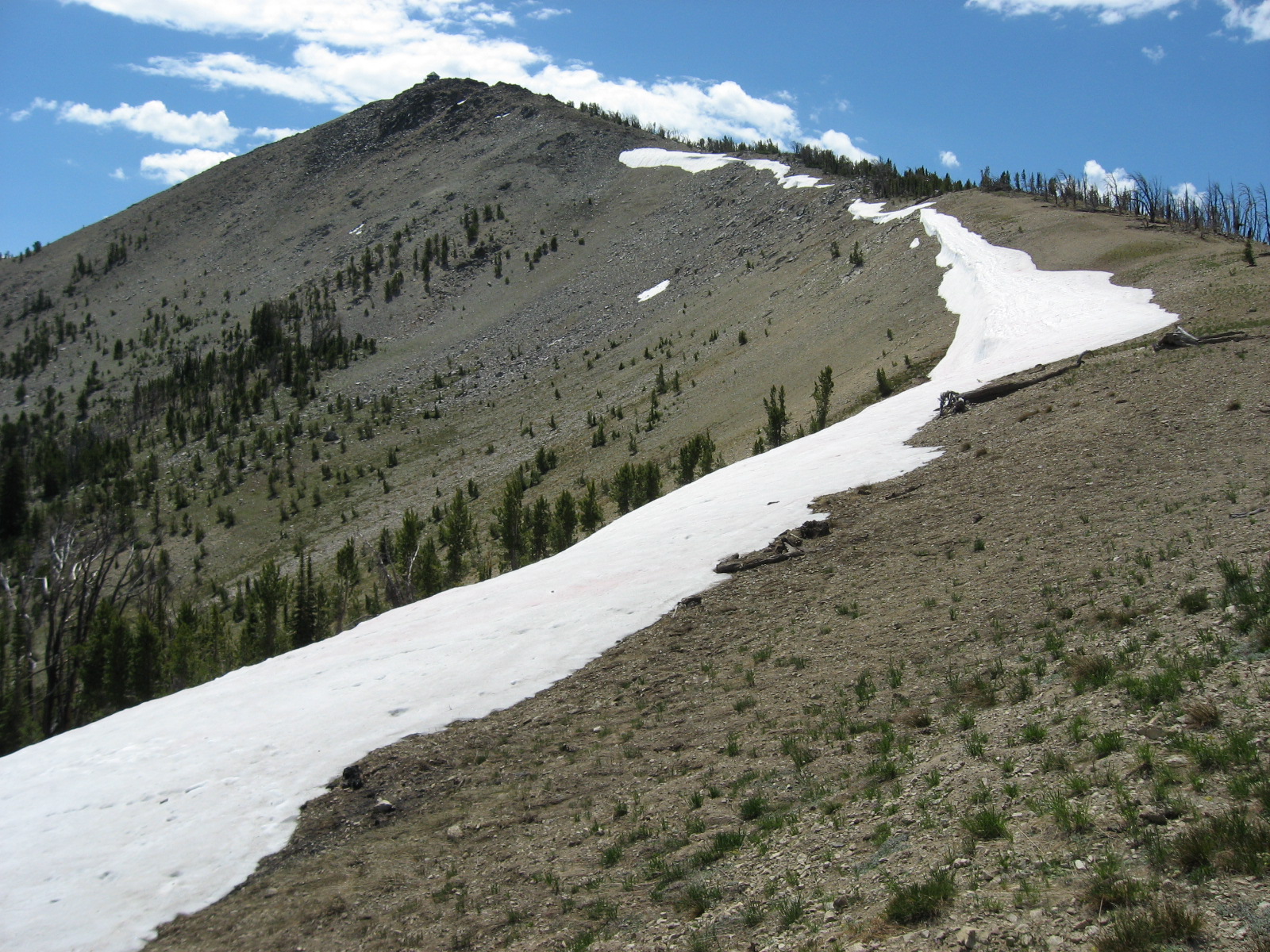 I remount the mighty DRZ and continue over the top, down the backside …. only to run into ….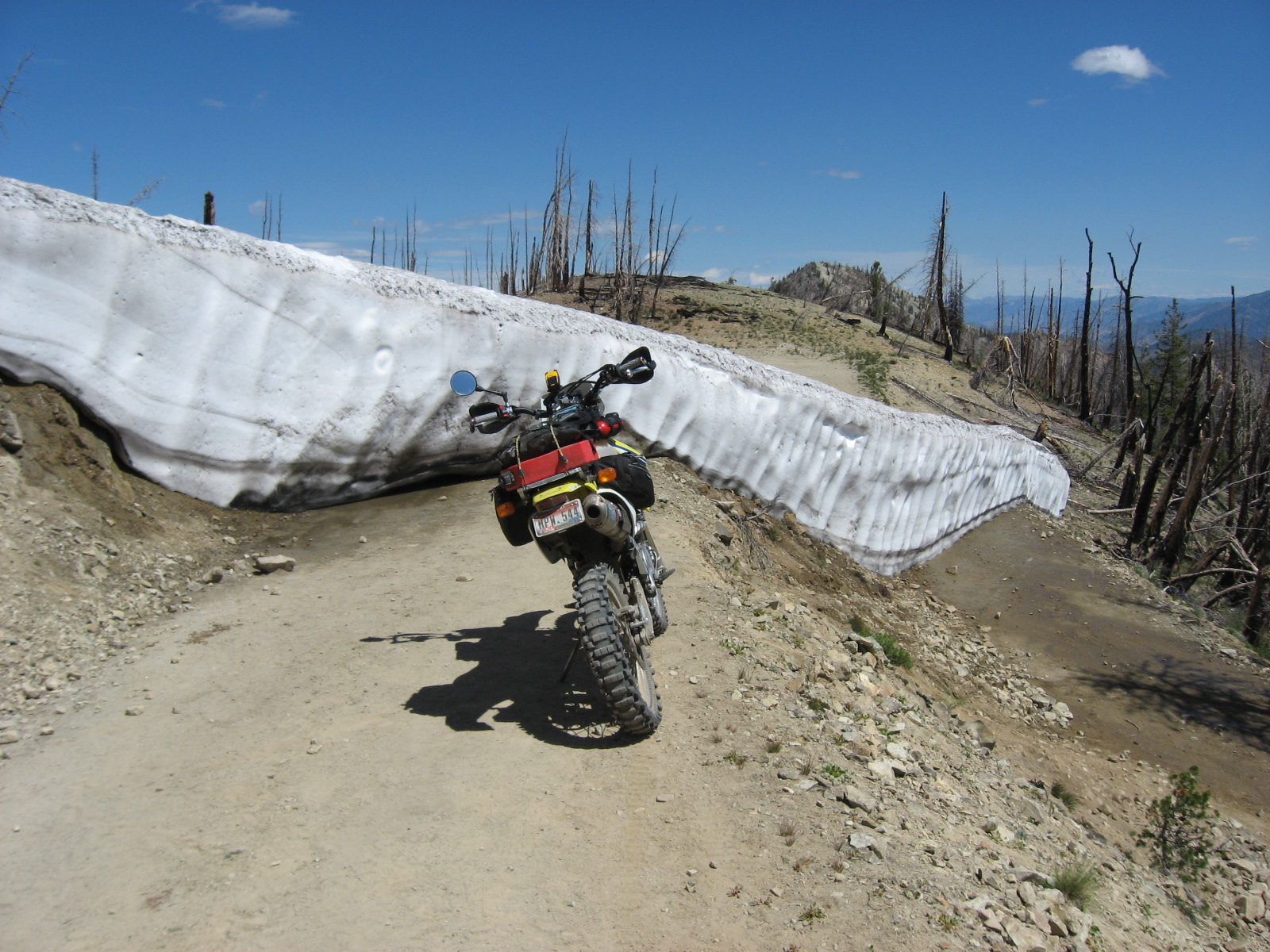 Decisions? …. To be continued