Over the hill and around the next corner … that is what drives adventure!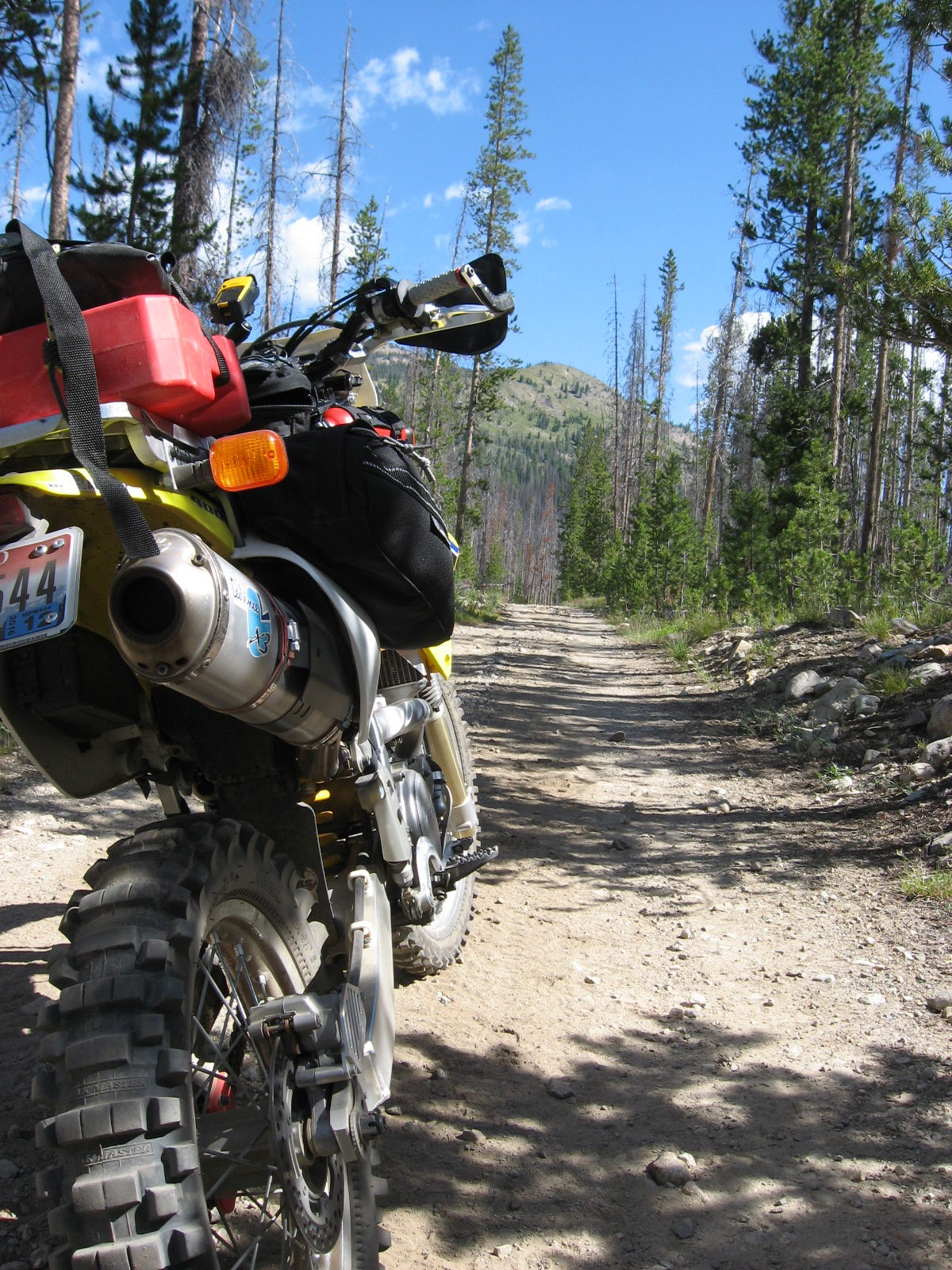 Continuing up Rd 172 … it's almost like a new road. Creeks that I've passed by a few times in the opposite direction present themselves in a different light.
Cliff Creek …. who's Cliff?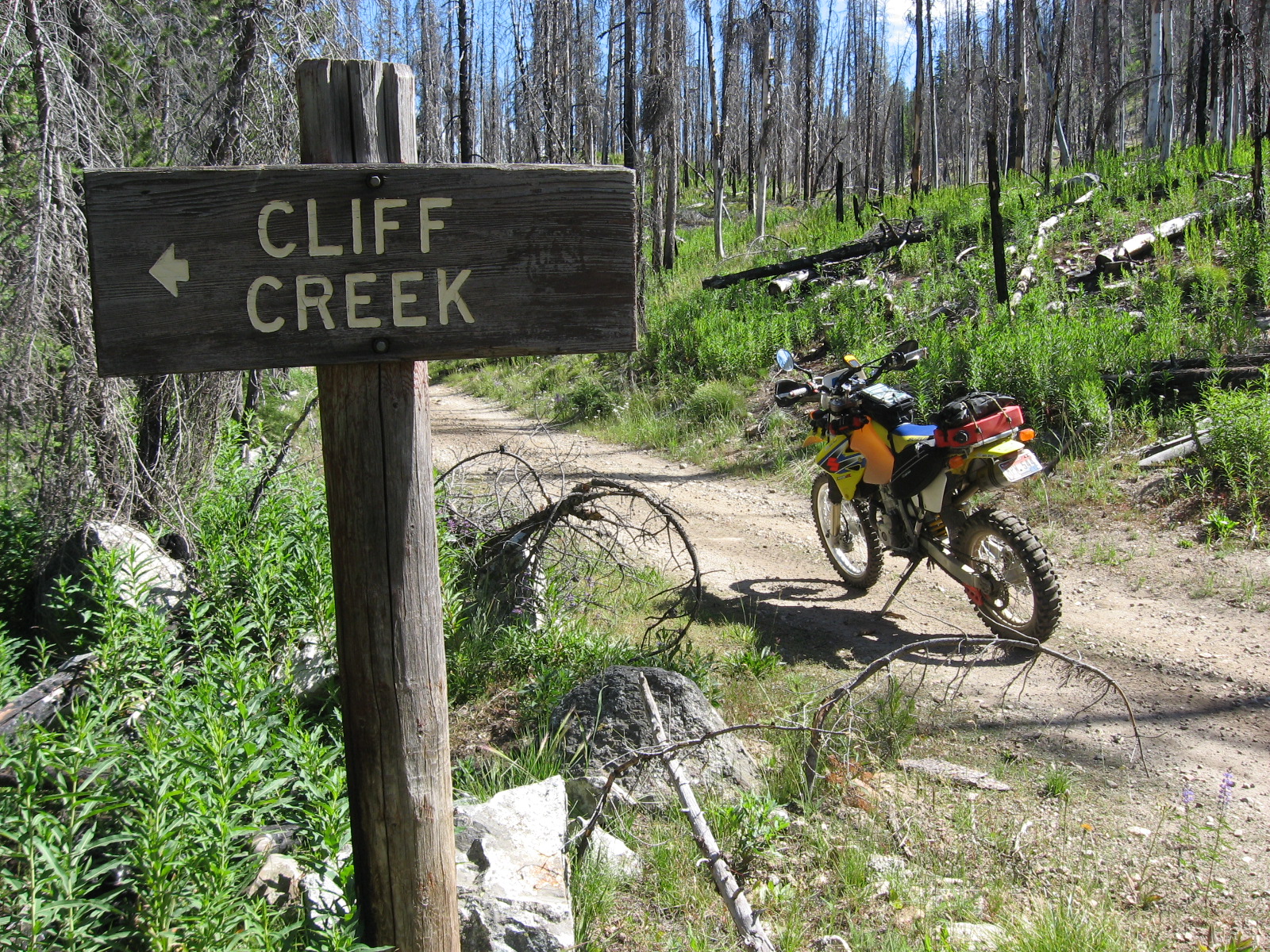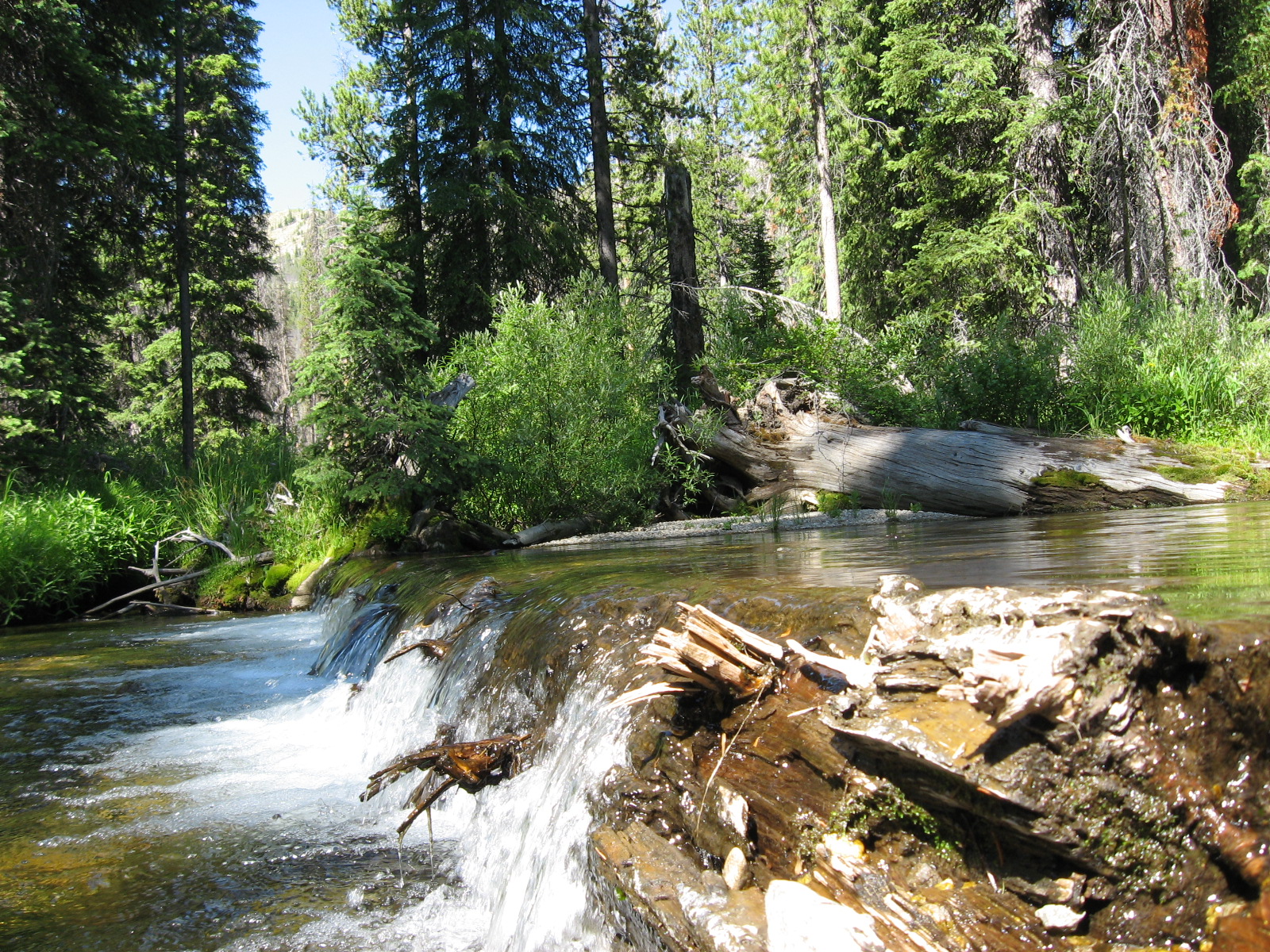 I pass by a number of over grown tracks that I decide explore…. they all eventually conclude as old hunting camps …. (I'm making mental notes of potential  camp spots for future trips and the fact that they all have accessible water)
Over the bridge and up the next hill ….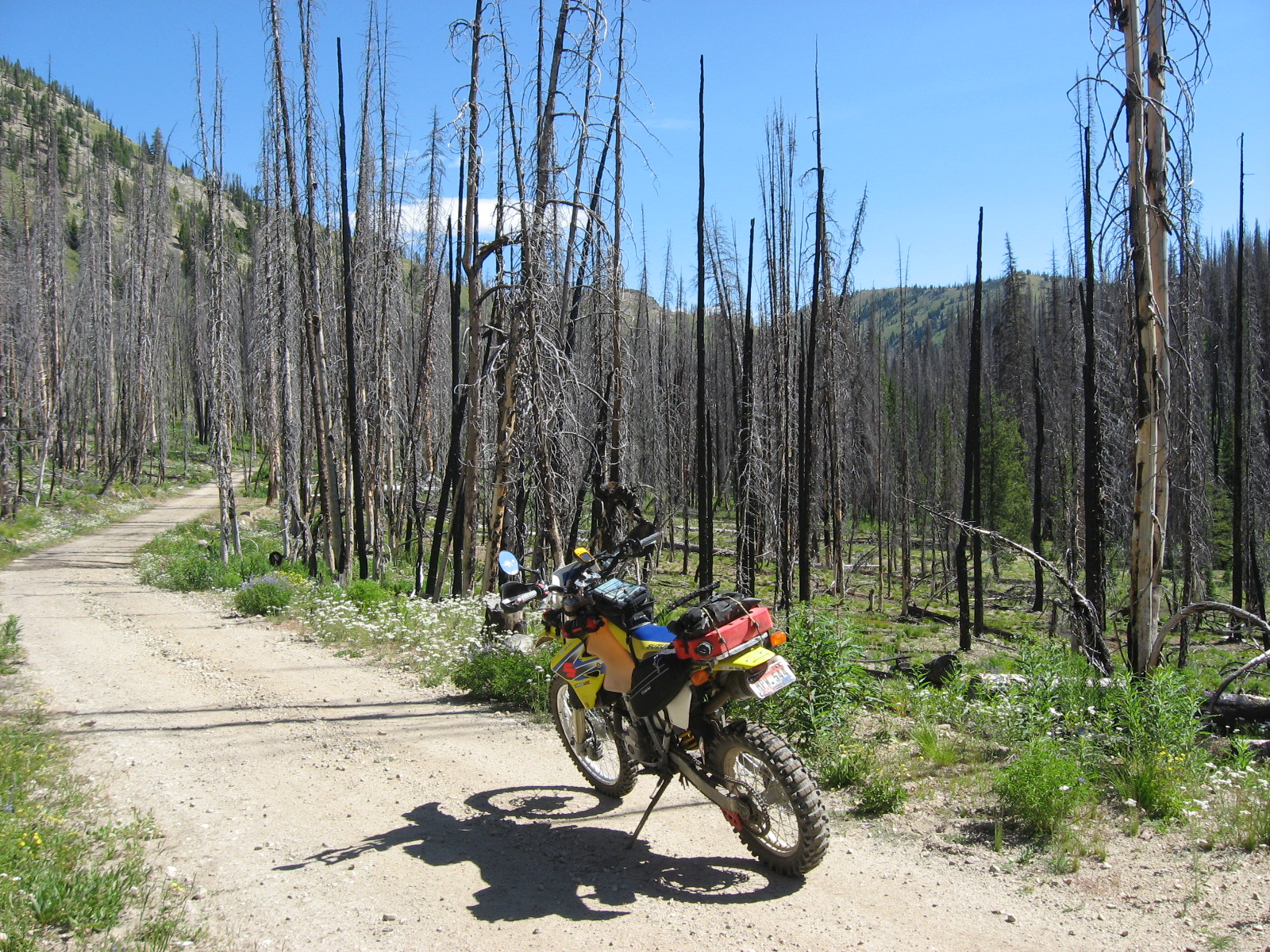 No name lake …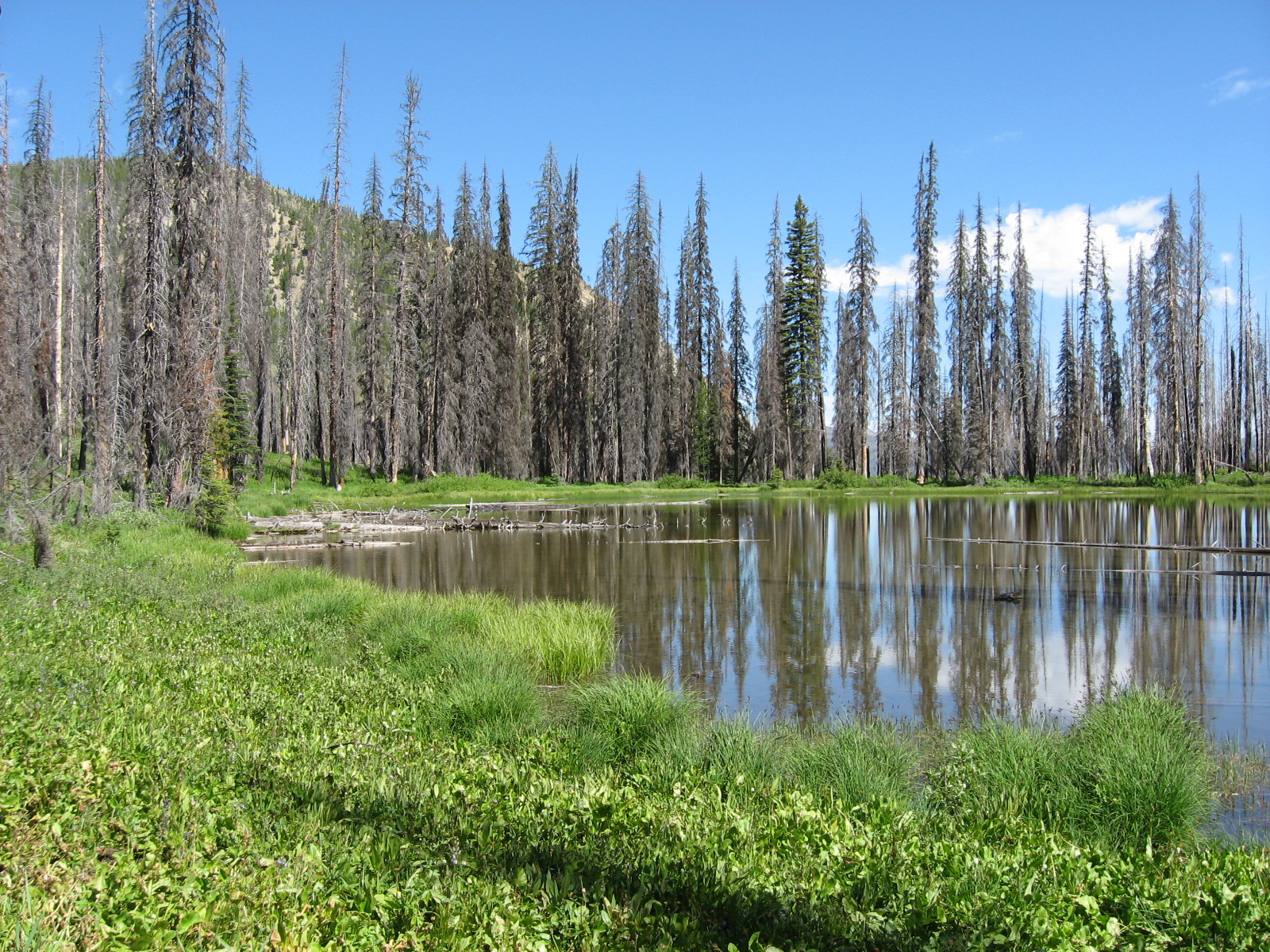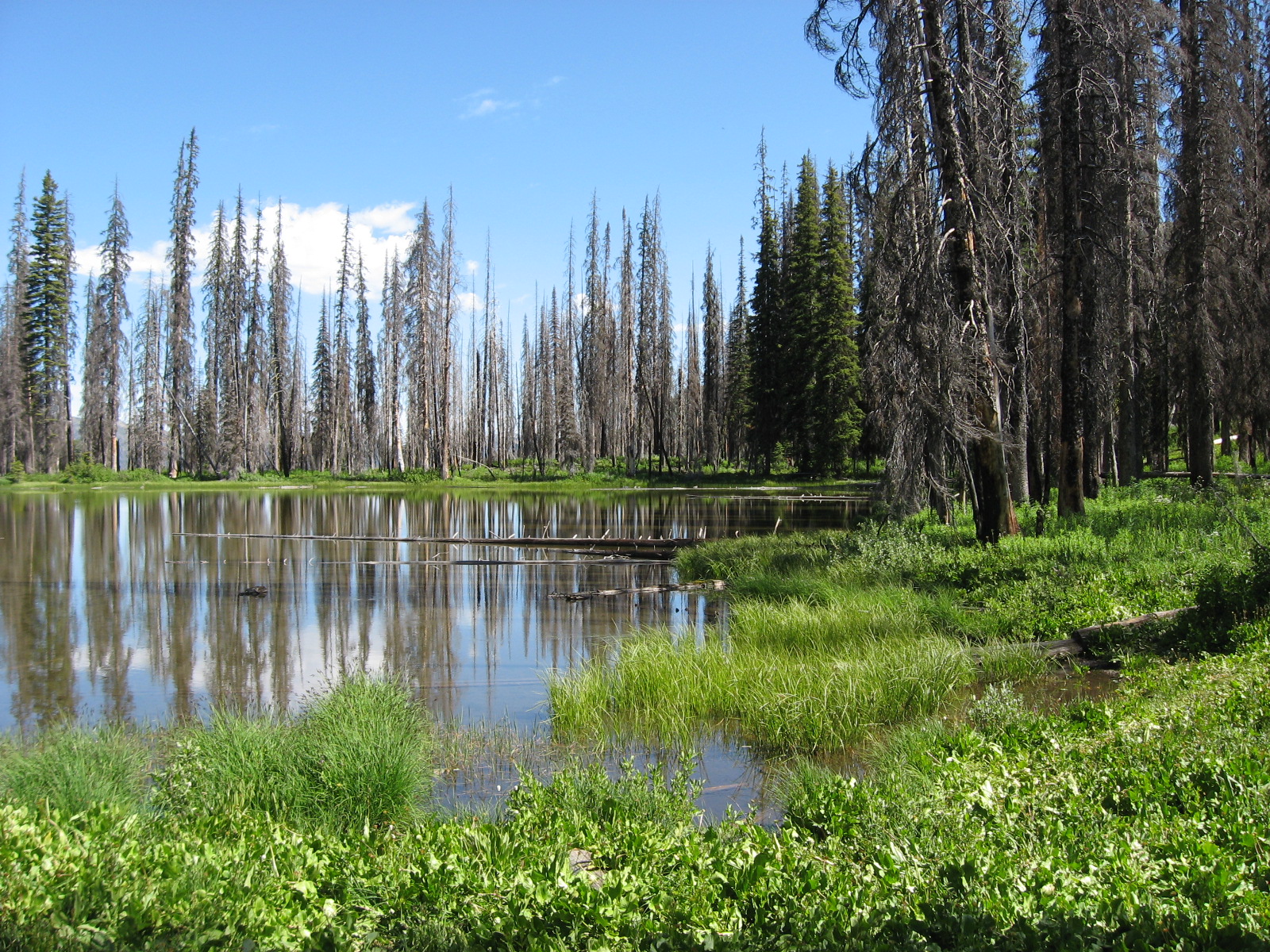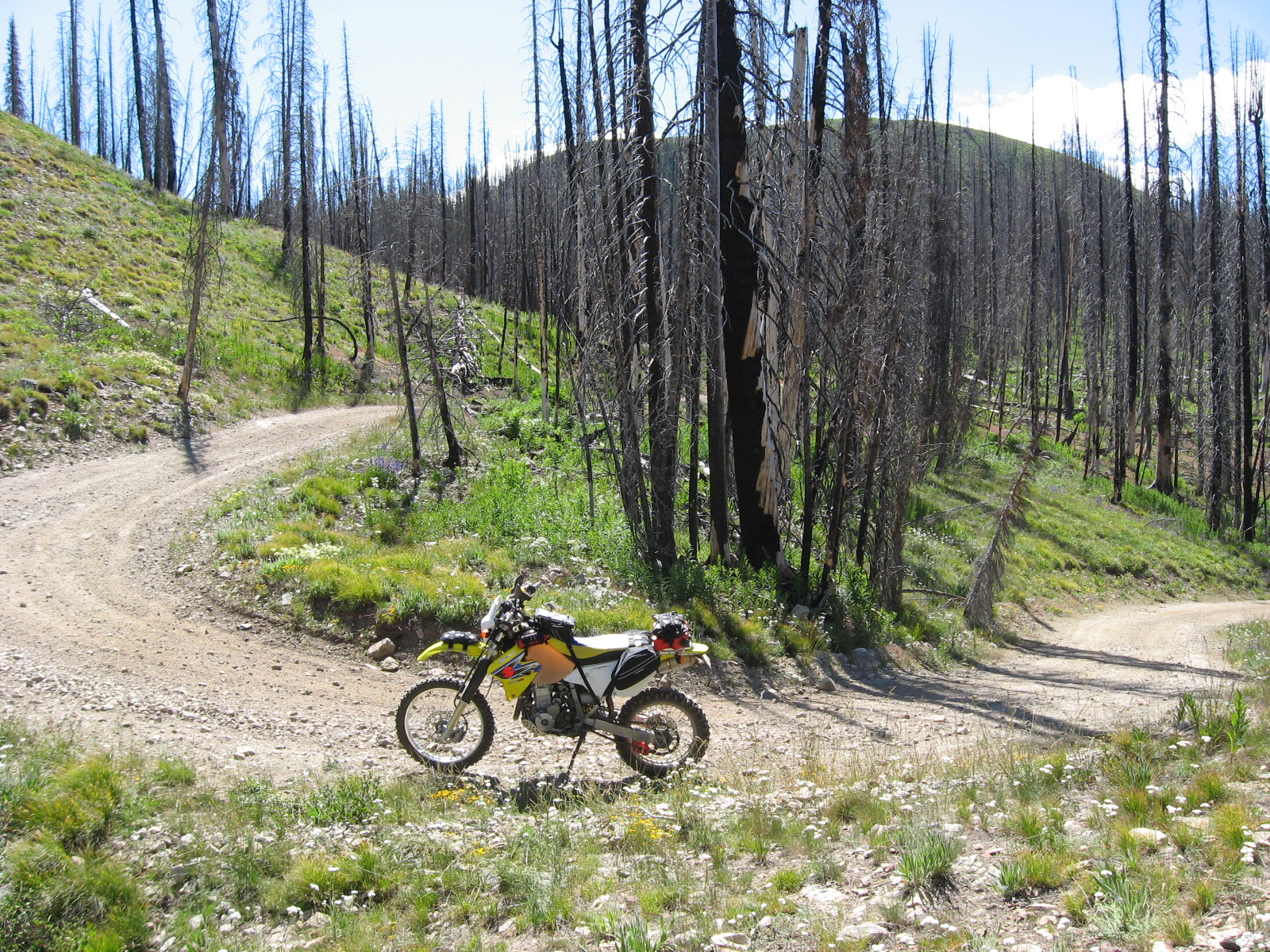 NW Overlook …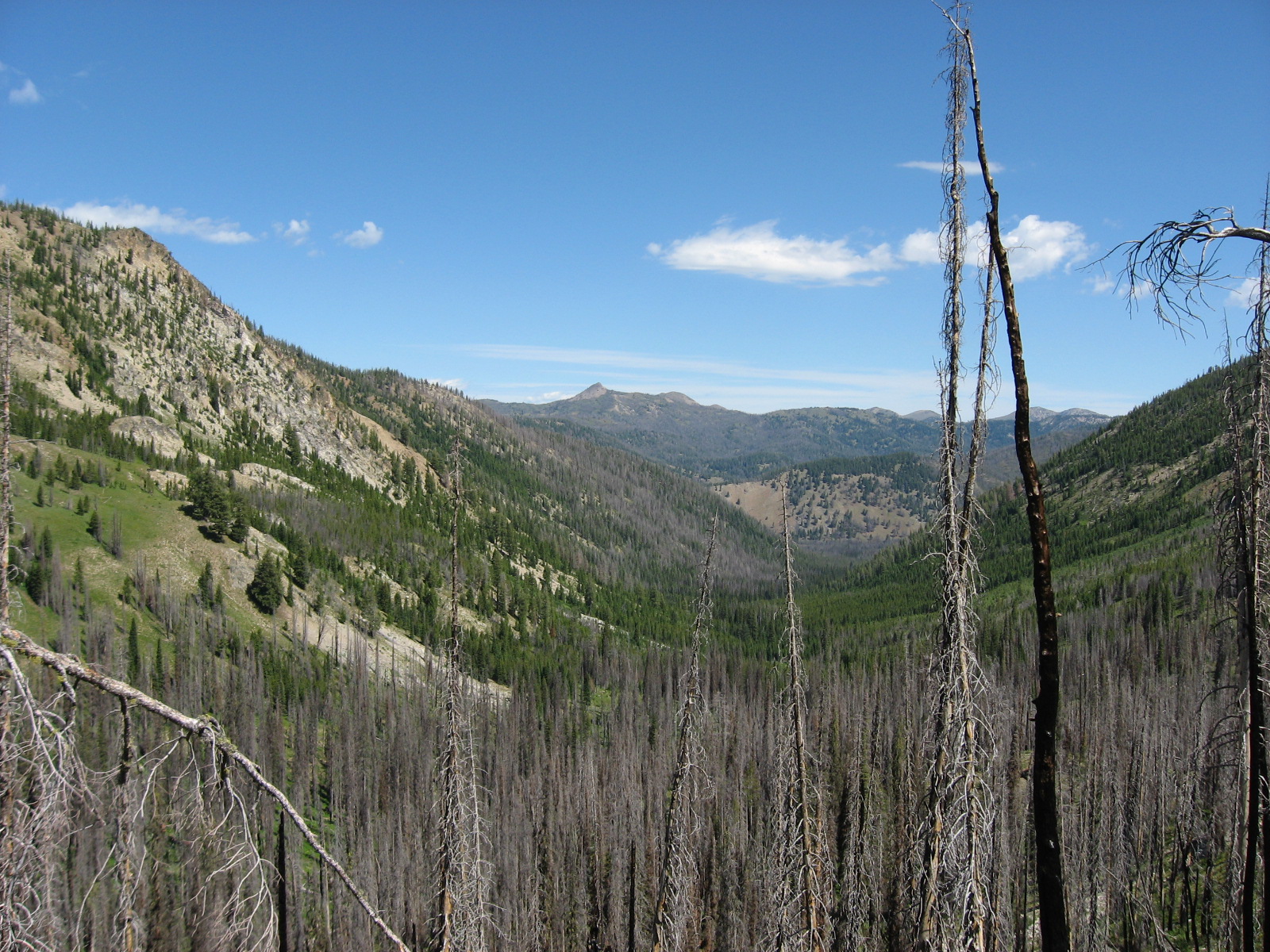 I stop at the first saddle … the overlook is to the East. The valley is vast as are all the burned trees… Oh what this must have been with Green timber.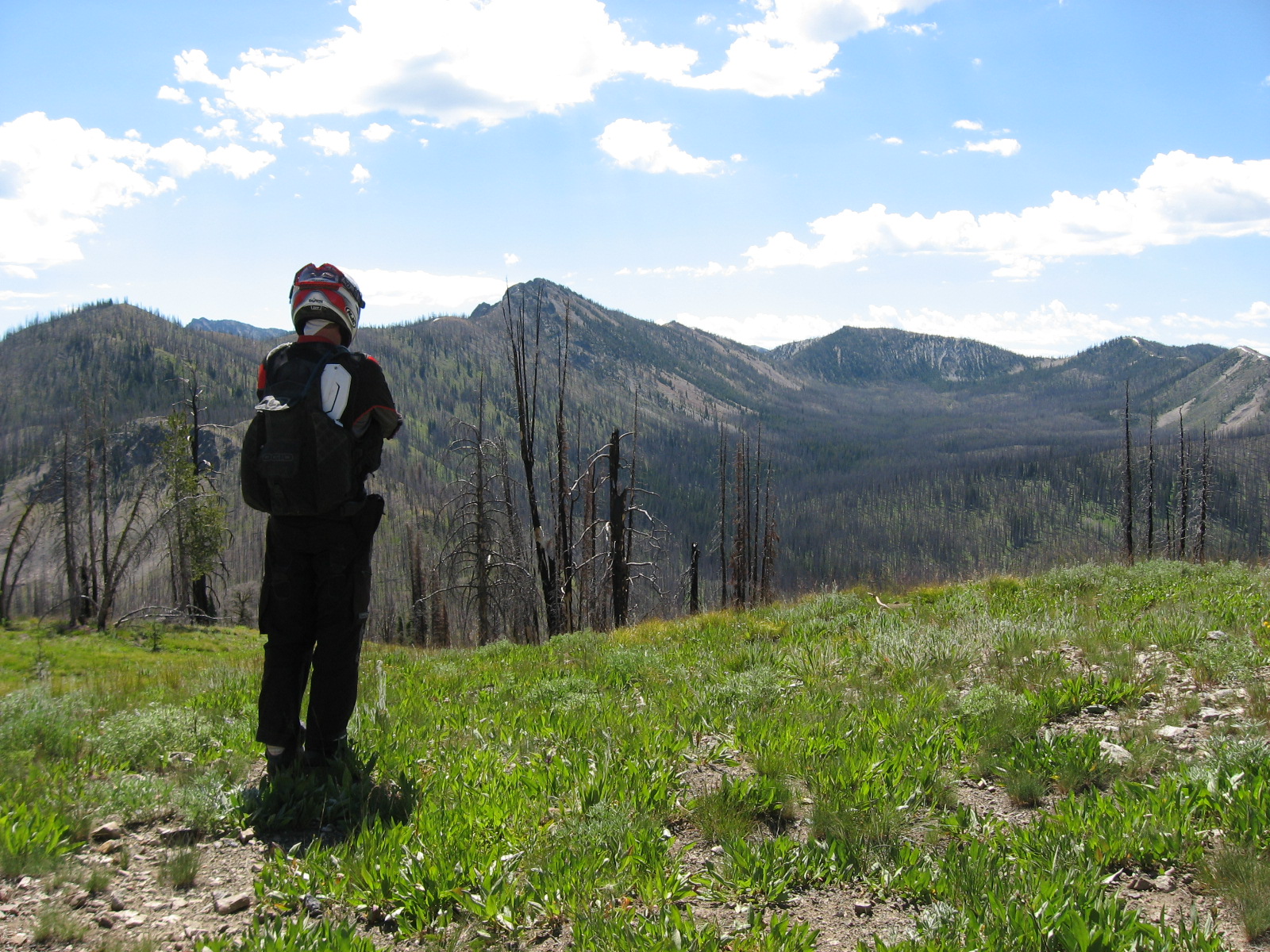 Pano … and were not even to the top yet!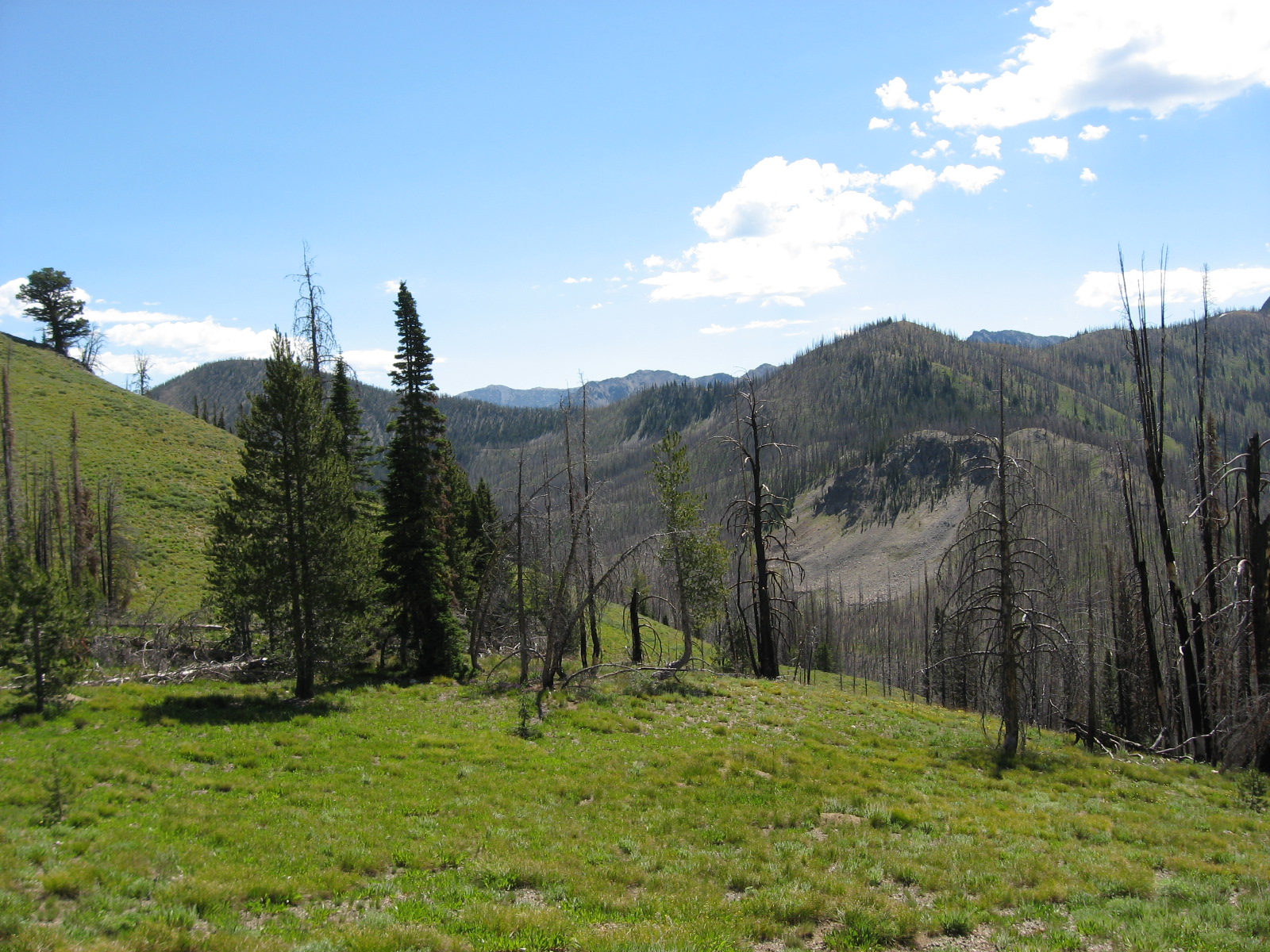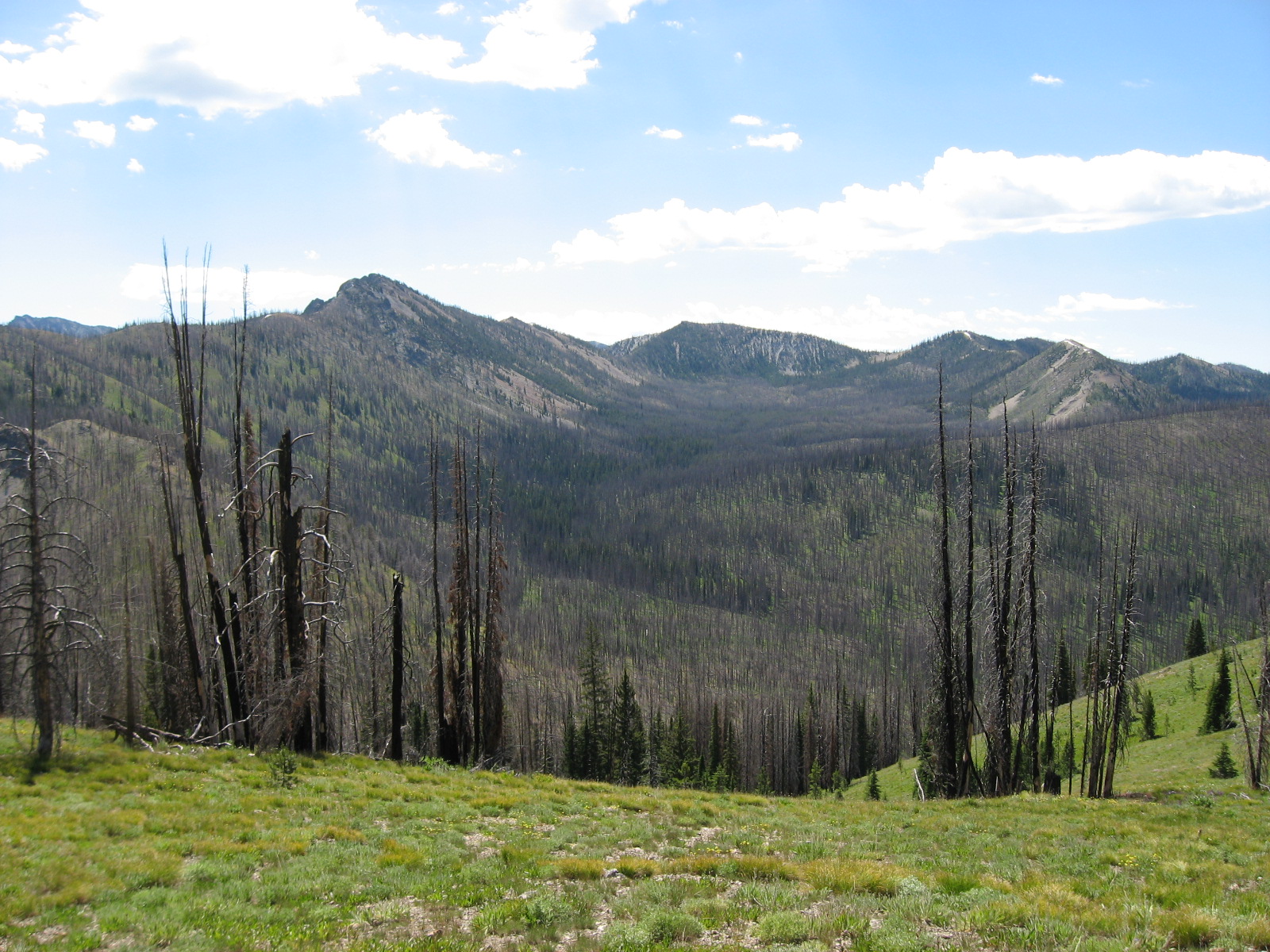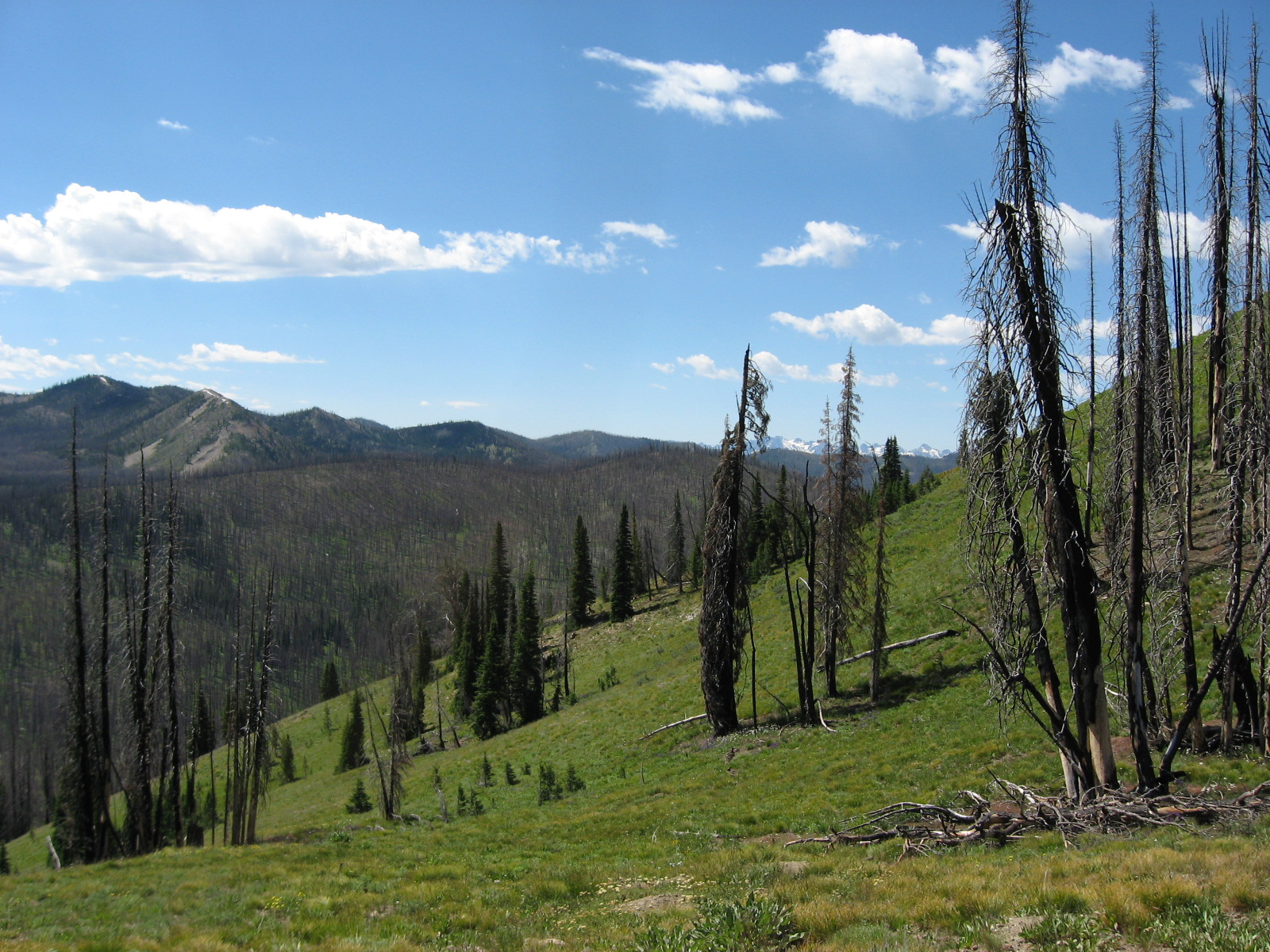 (One of these days I'll purchase the software that will allow me to stitch photos, but for now I'm too cheap)
Continue the climb … so far the road is relatively easy, but do take into account I'm on a light bike. A fully loaded ADV bike will require a bit more skill and attention.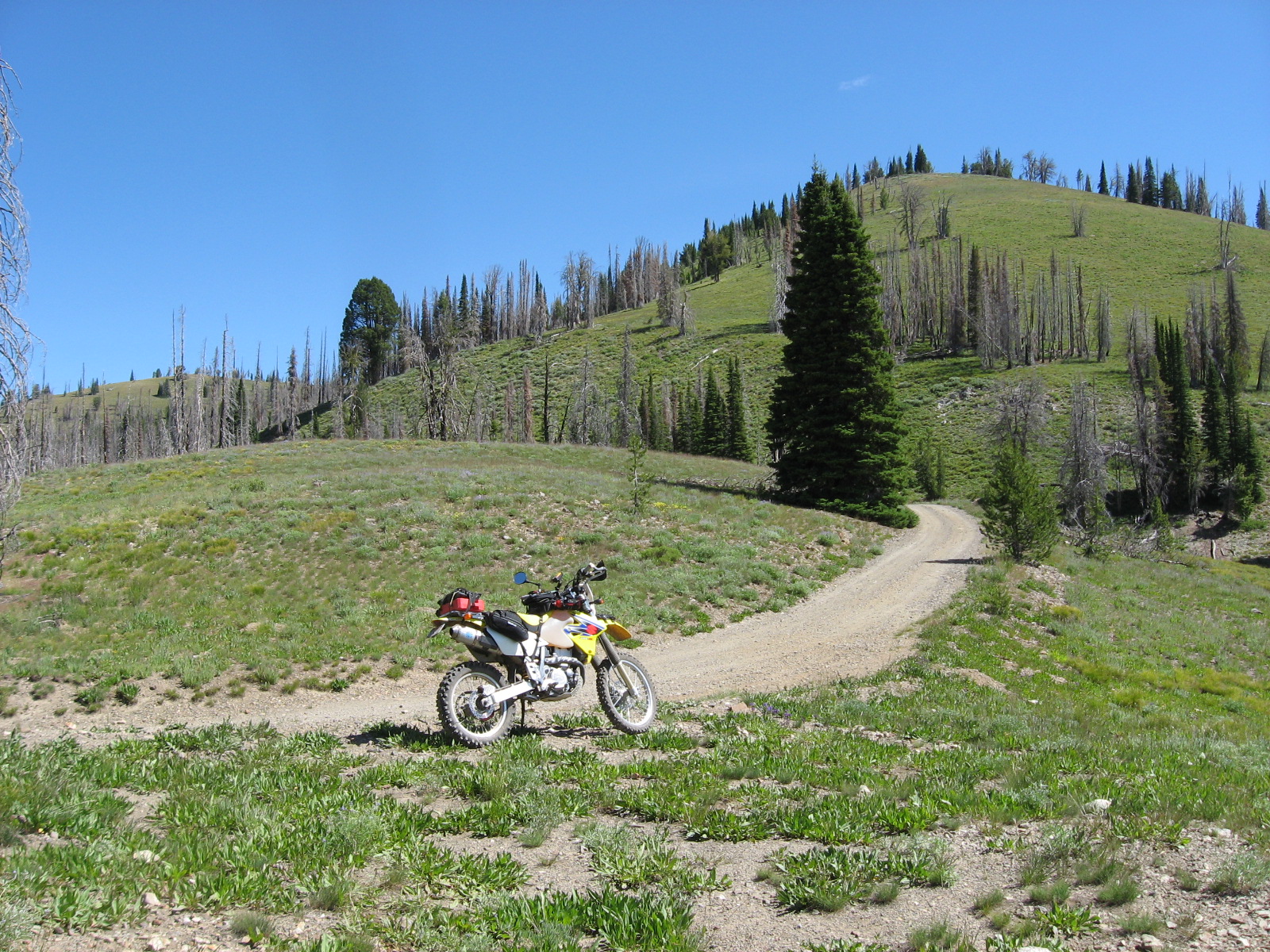 Finally reaching the ridge… the road snakes its way along a precipitous edge.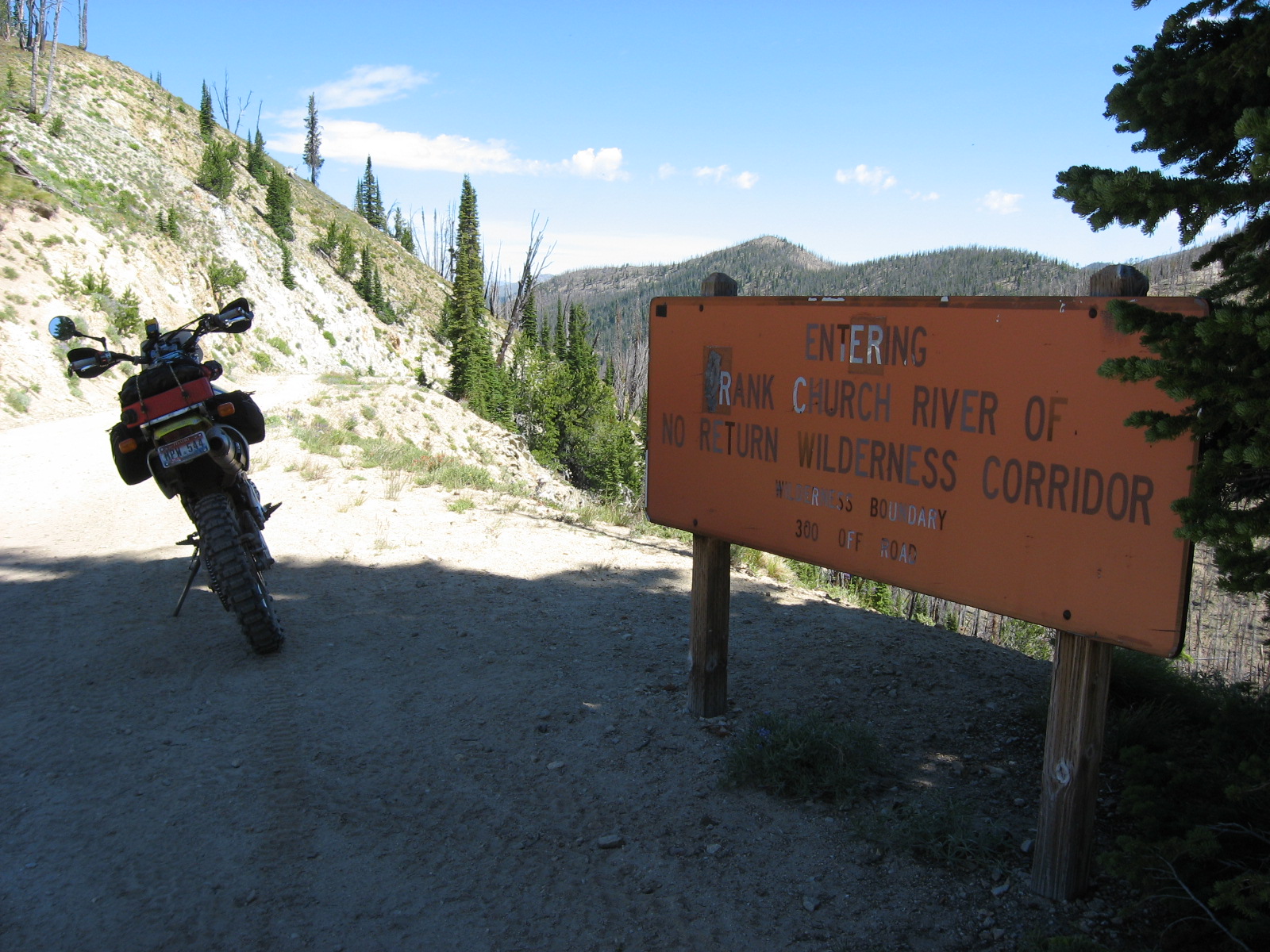 Now into the wilderness … Rd 172 runs along a 100 yd easement into Loon Creek.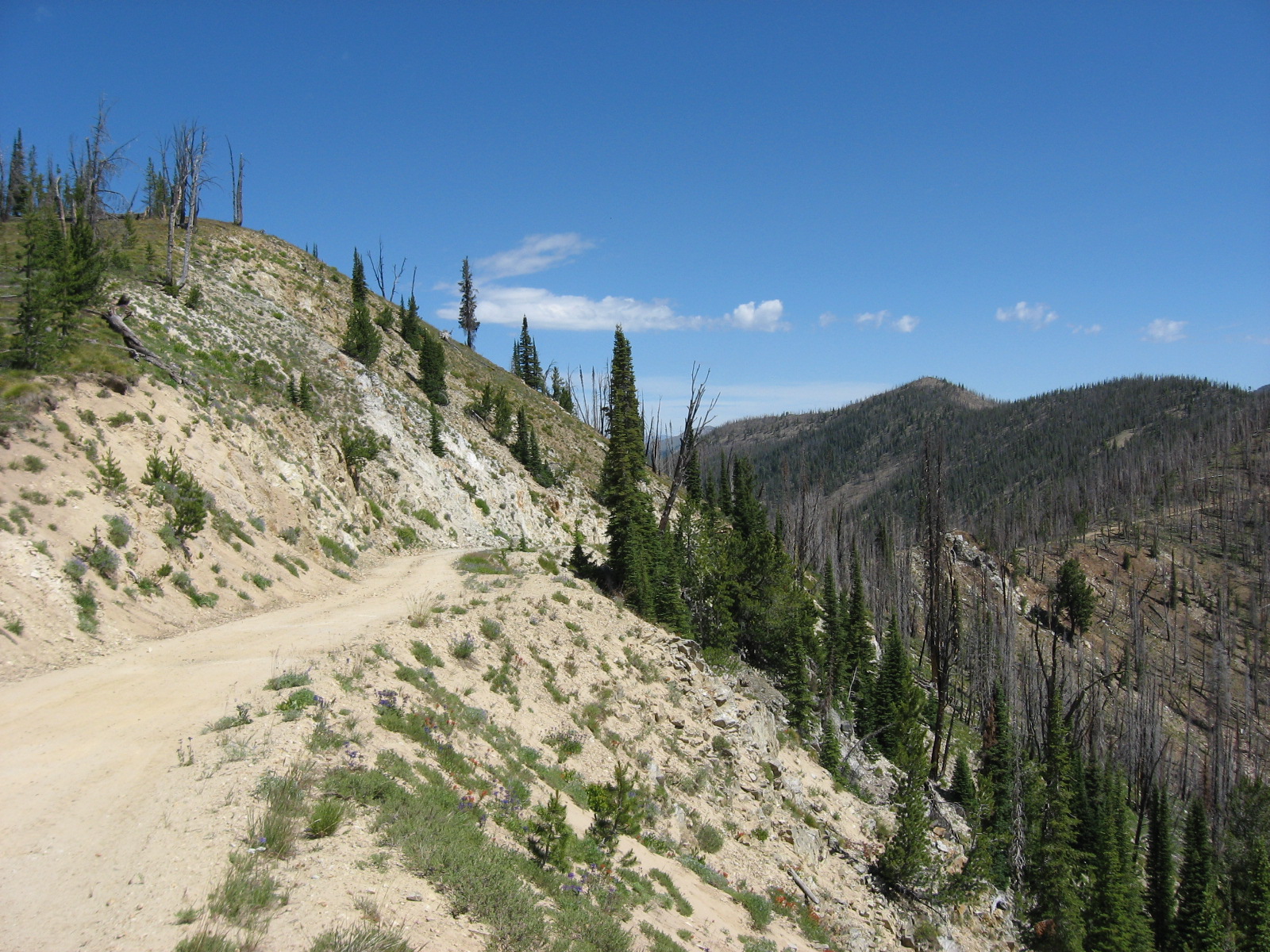 … to be continued