After soaking in the splendor of what still is and of what once was … I continue forward to explore still a couple of tracks extending past the lake.  The first left stops approx. 100 yds in to an old landing…. evidence of a mine or activity of is present above.  Curiosity dictates further investigation!
Just above the landing I do find a couple of excavated areas that were once covered. I'm not sure if these areas were actual mines or maybe exploratory holes as they do not extend in very far?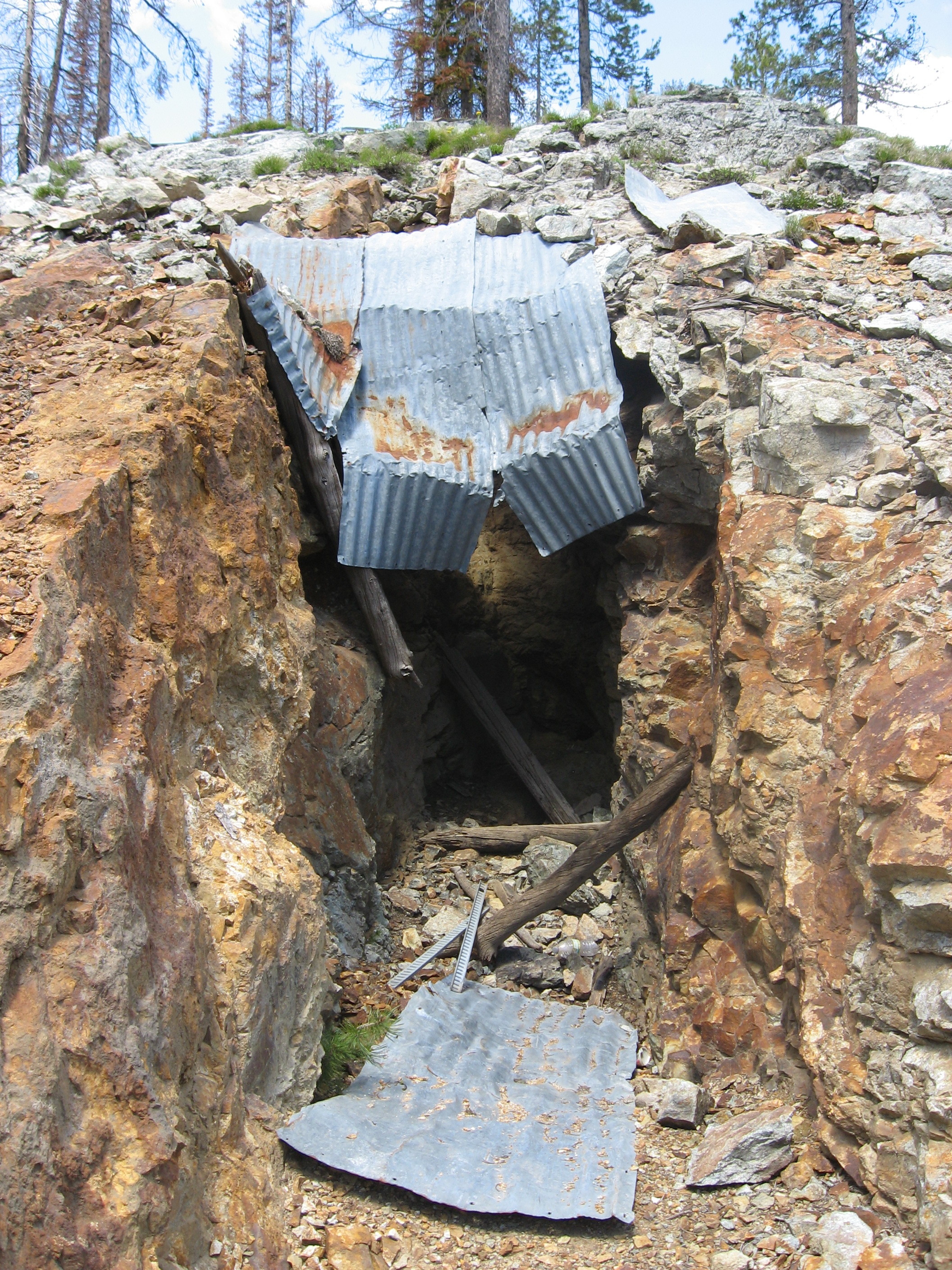 Relics of mining past ….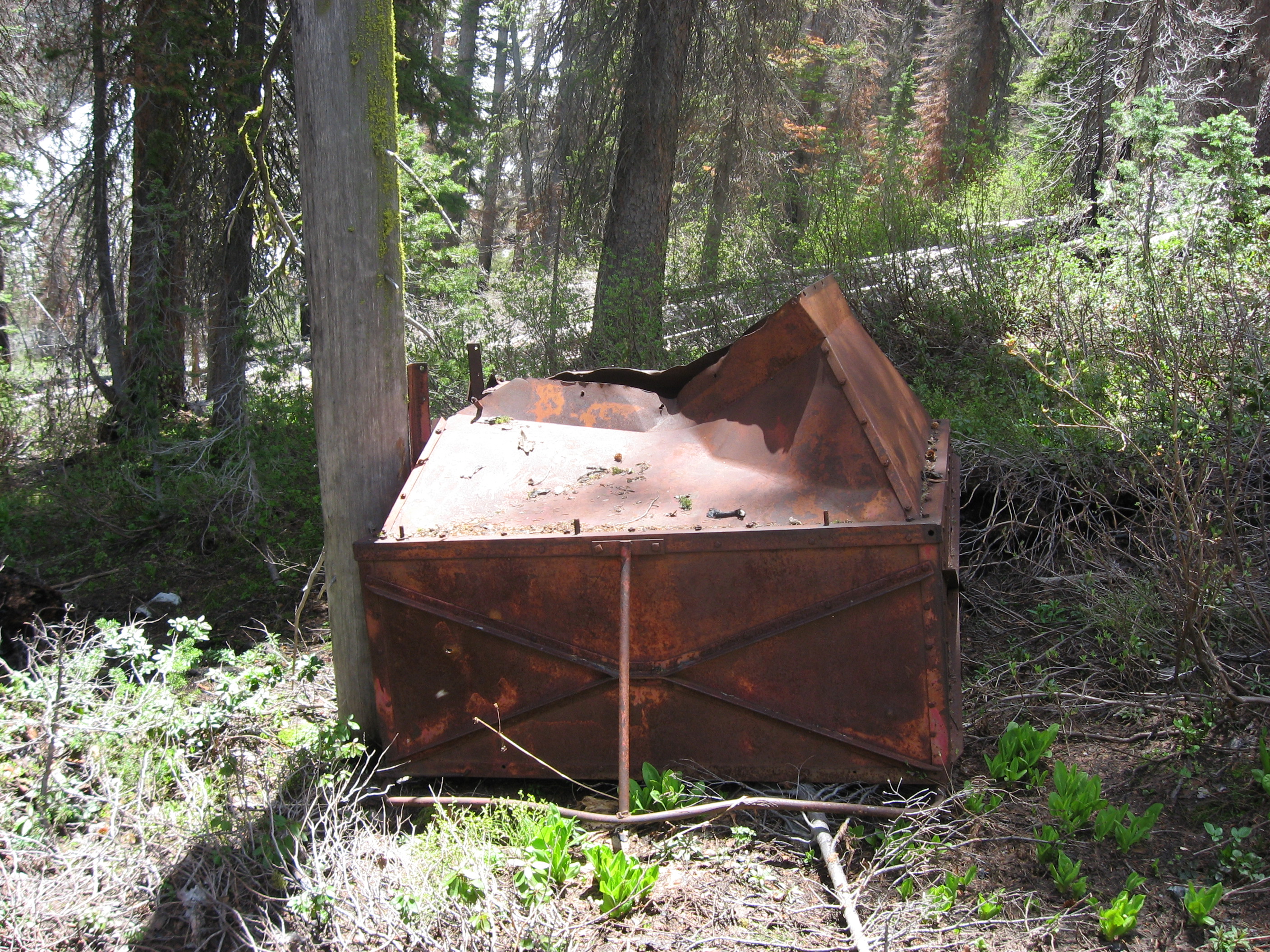 View down to Seafoam Lake …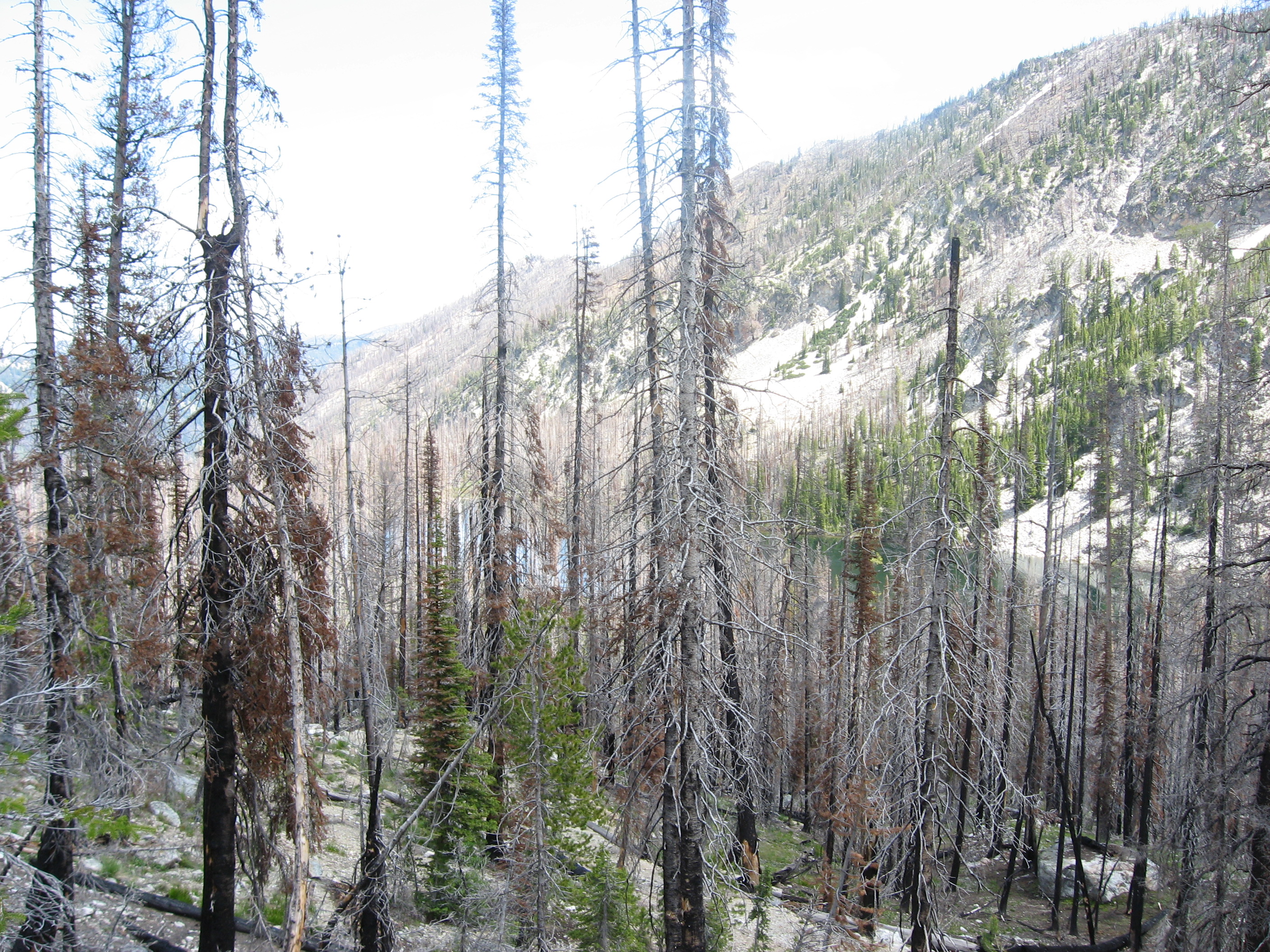 After concluding my investigation of this spot I continue up the road which climbs and winds a short distance concluding at a once was trailhead…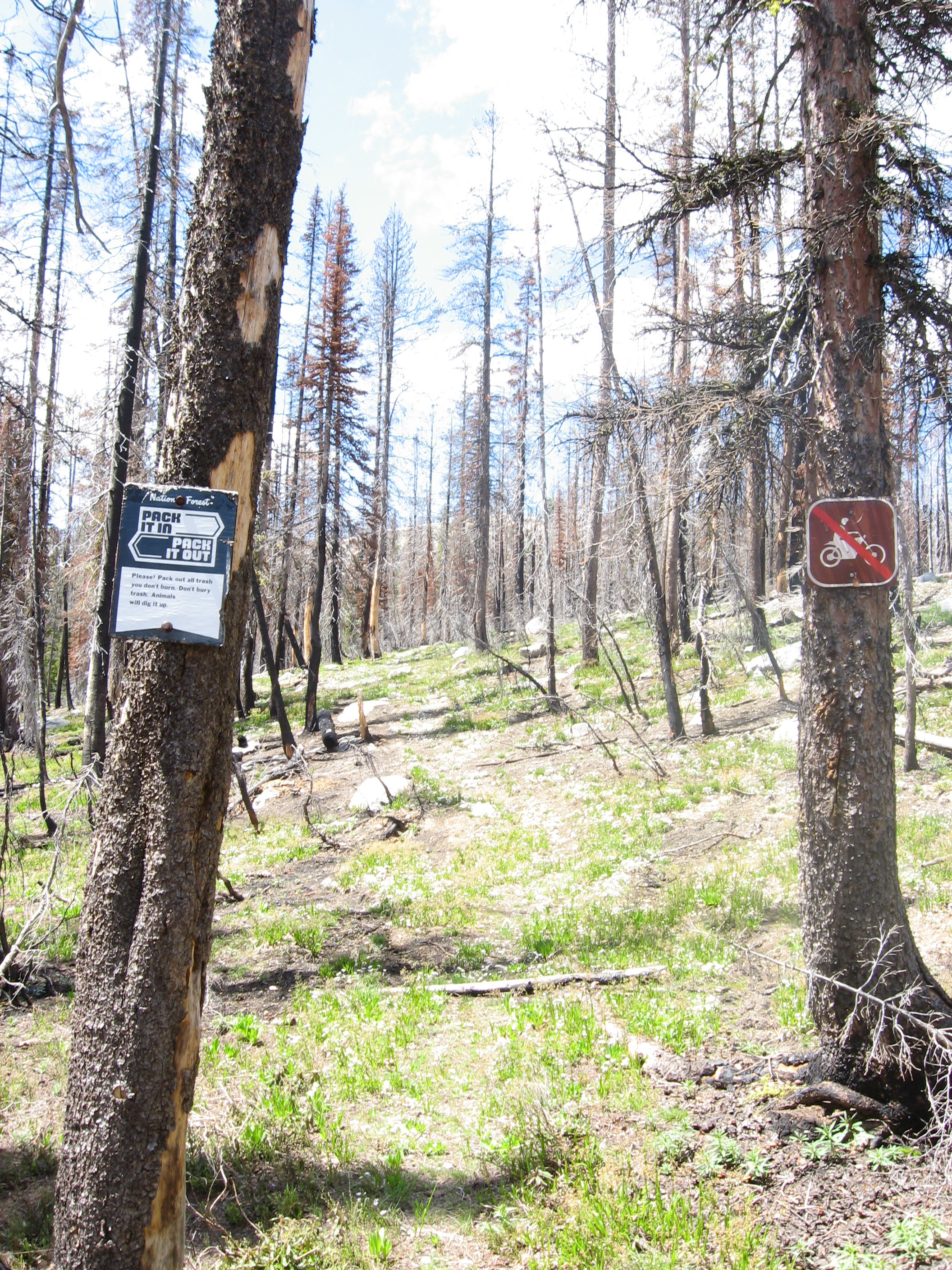 The views of the surrounding ridgelines are clearly visible through the burned trees …. although dense forest would still be my preference.
Idaho wilderness ….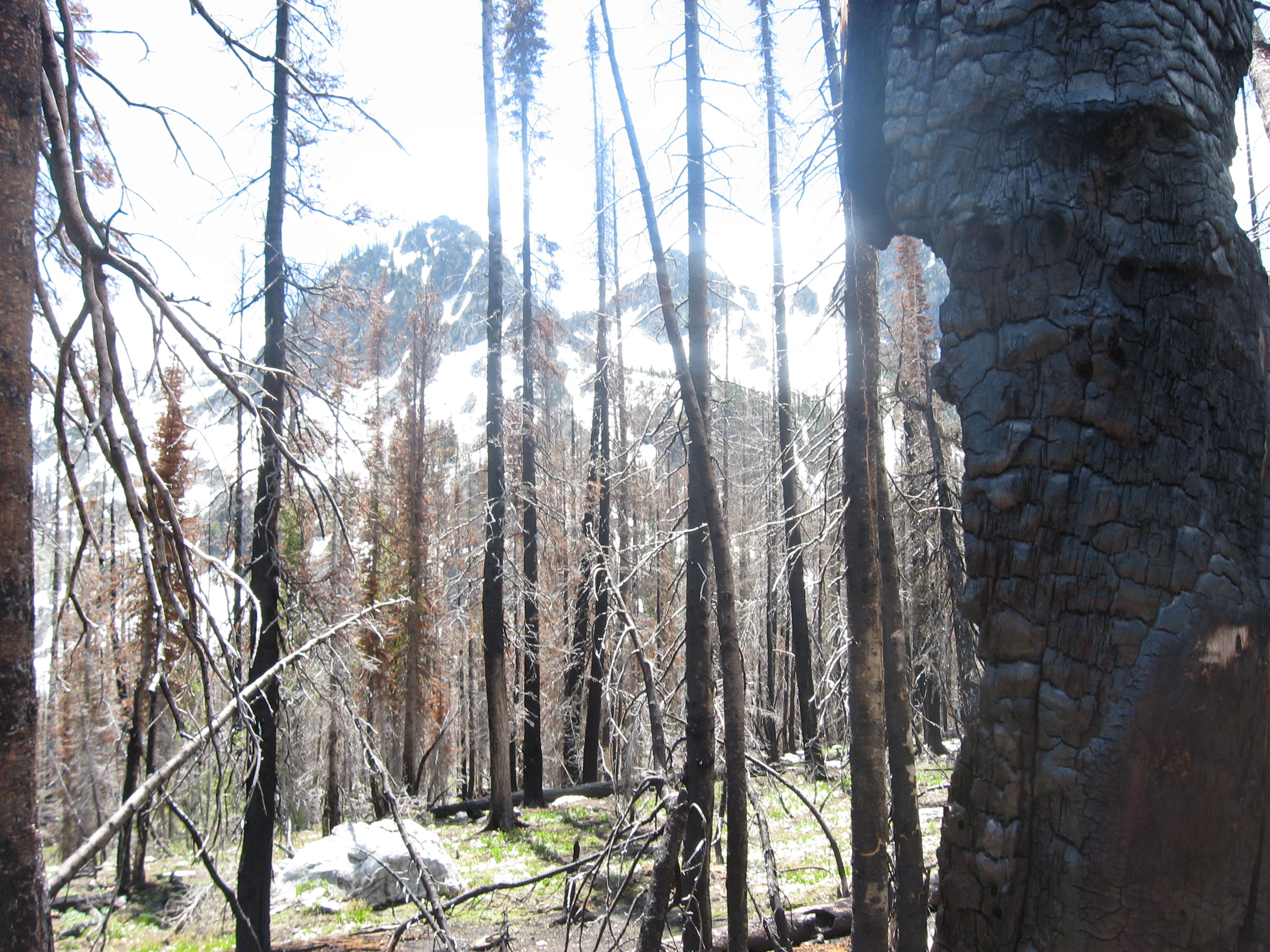 I hike around a bit and then start my retreat back down the mountain ….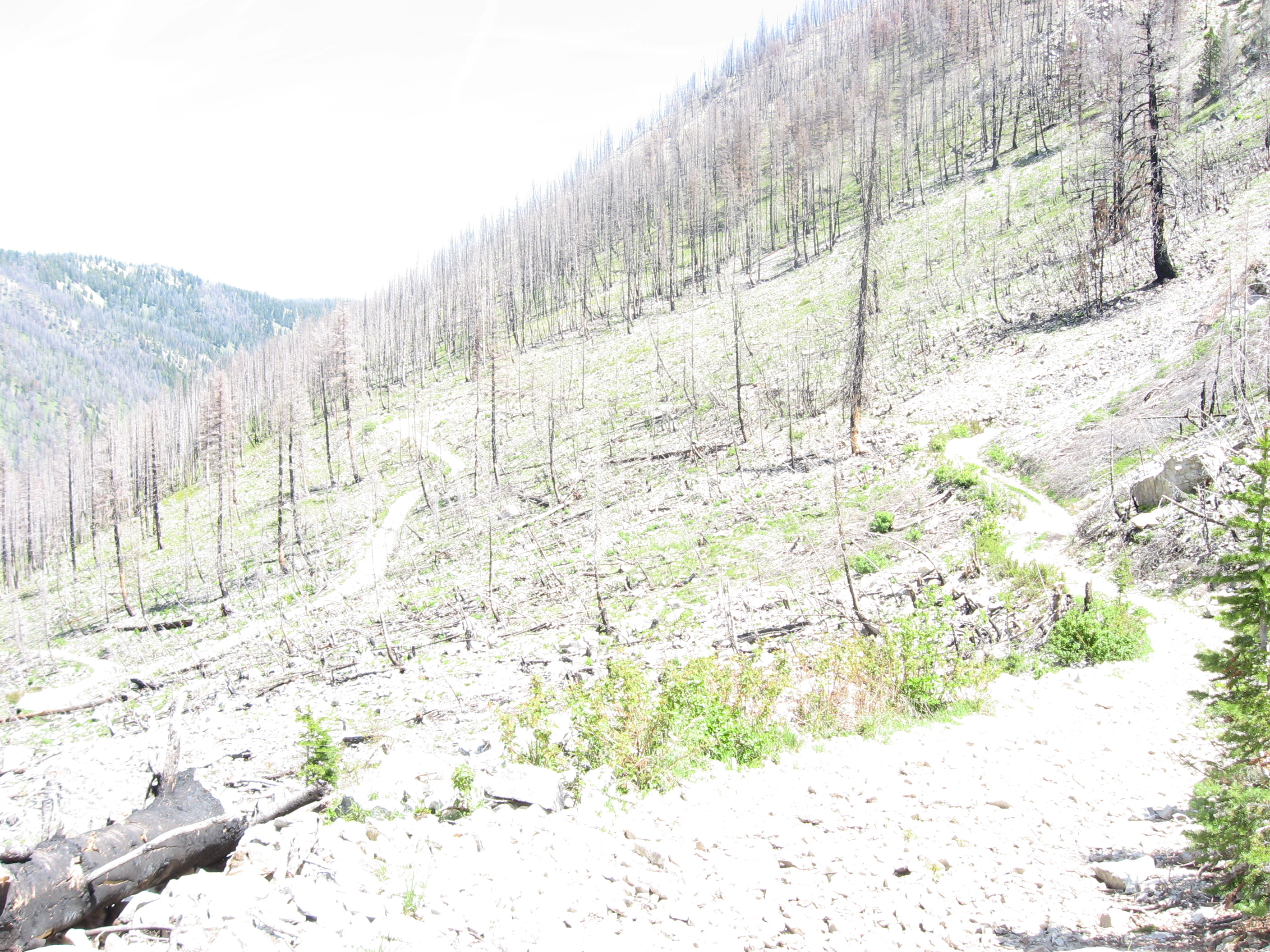 Seafoam Creek (I think)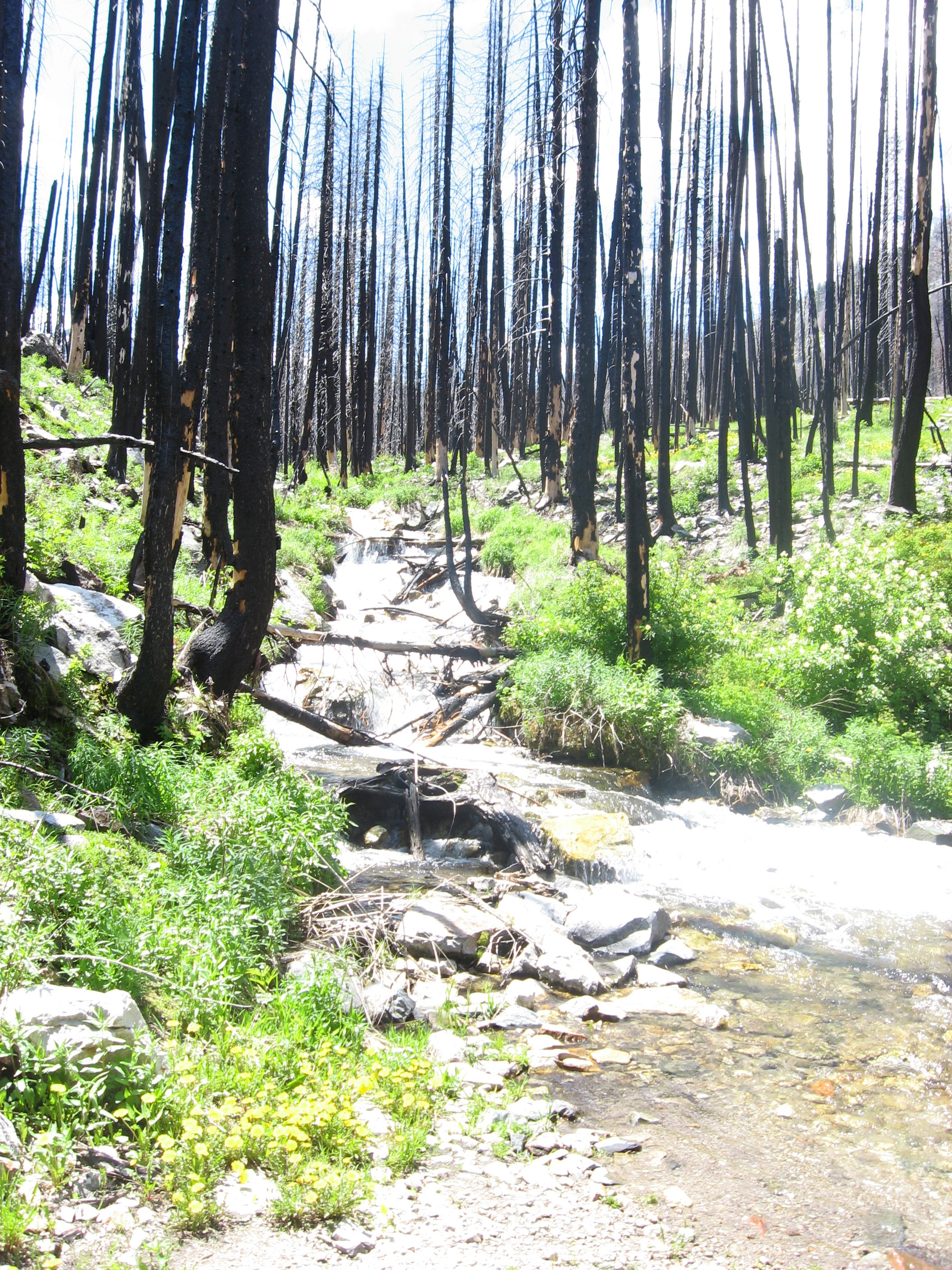 Once back down in the valley I continue back up Rd 008 …. the reported washout had been repaired, but without a drain culvert, so the next storm of significance will probably wash out the road once again ….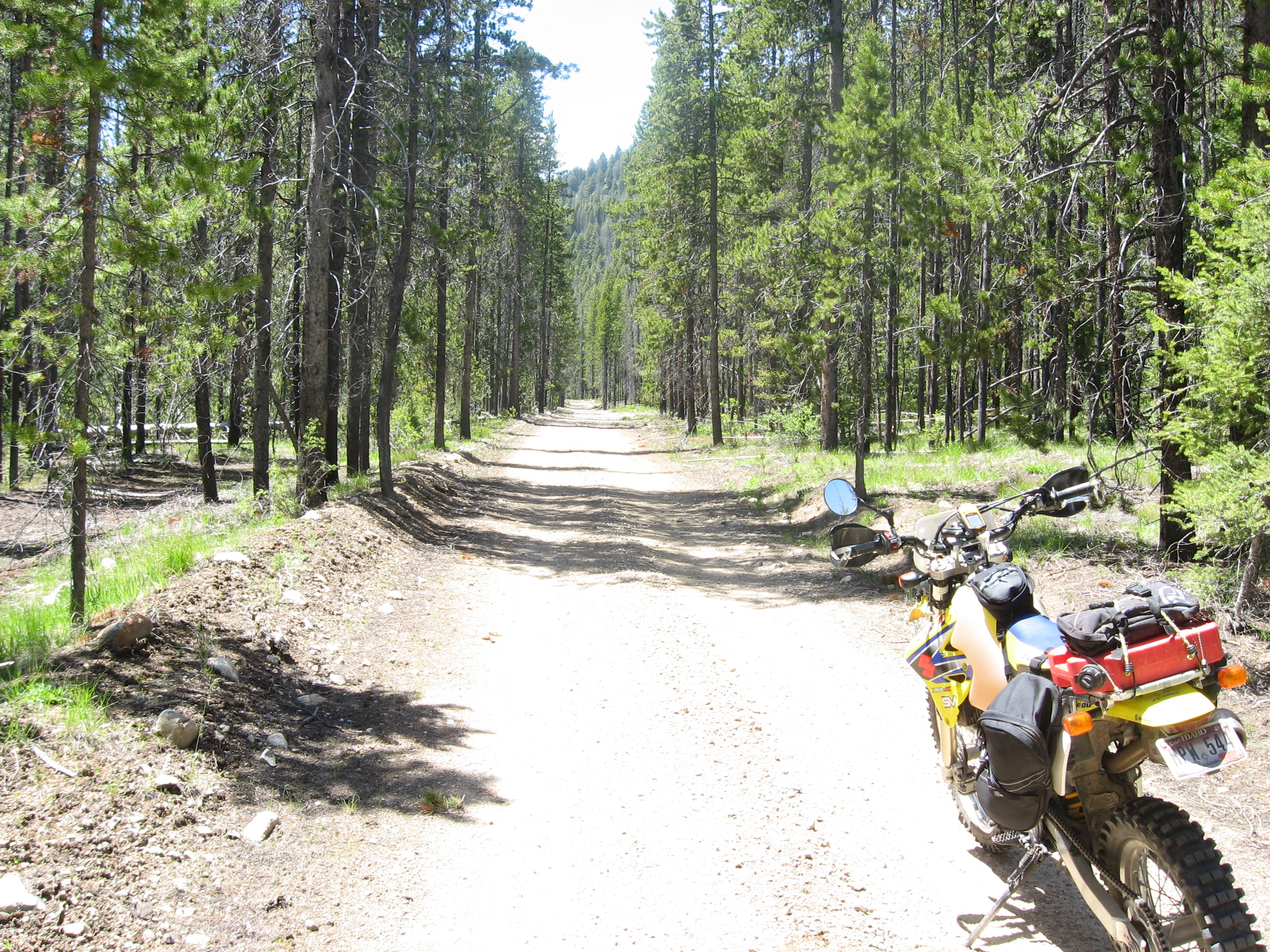 Junction to Josephus Lake (my next stop) and Grayhound Mine …..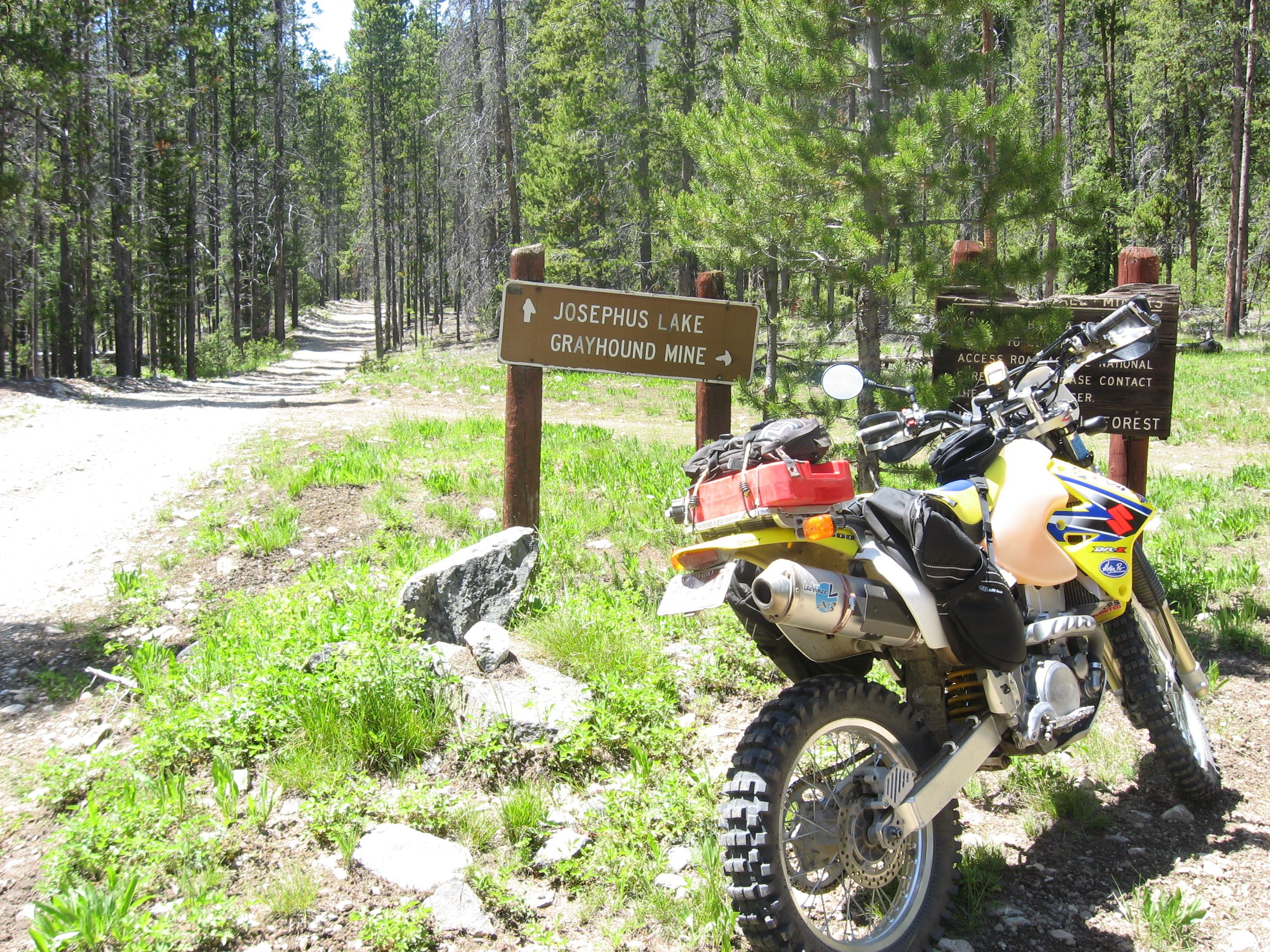 To be continued ….