Now that we are back on the Bear Valley/Landmark-Stanley Rd … we will backtrack a bit back through the expansive Bruce Meadows and then along the north side paralleling Elk Creek.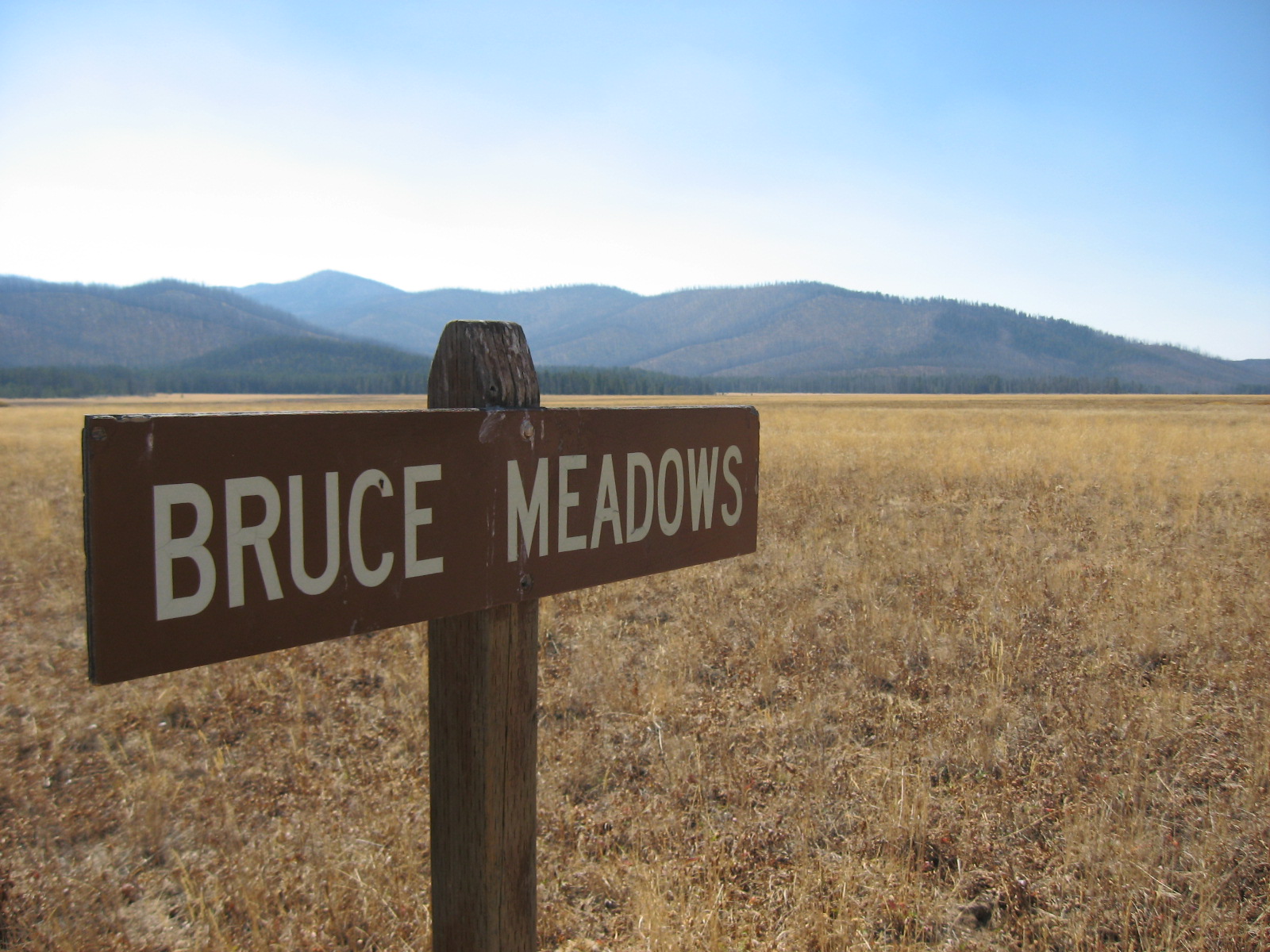 Stopping at the airstrip ….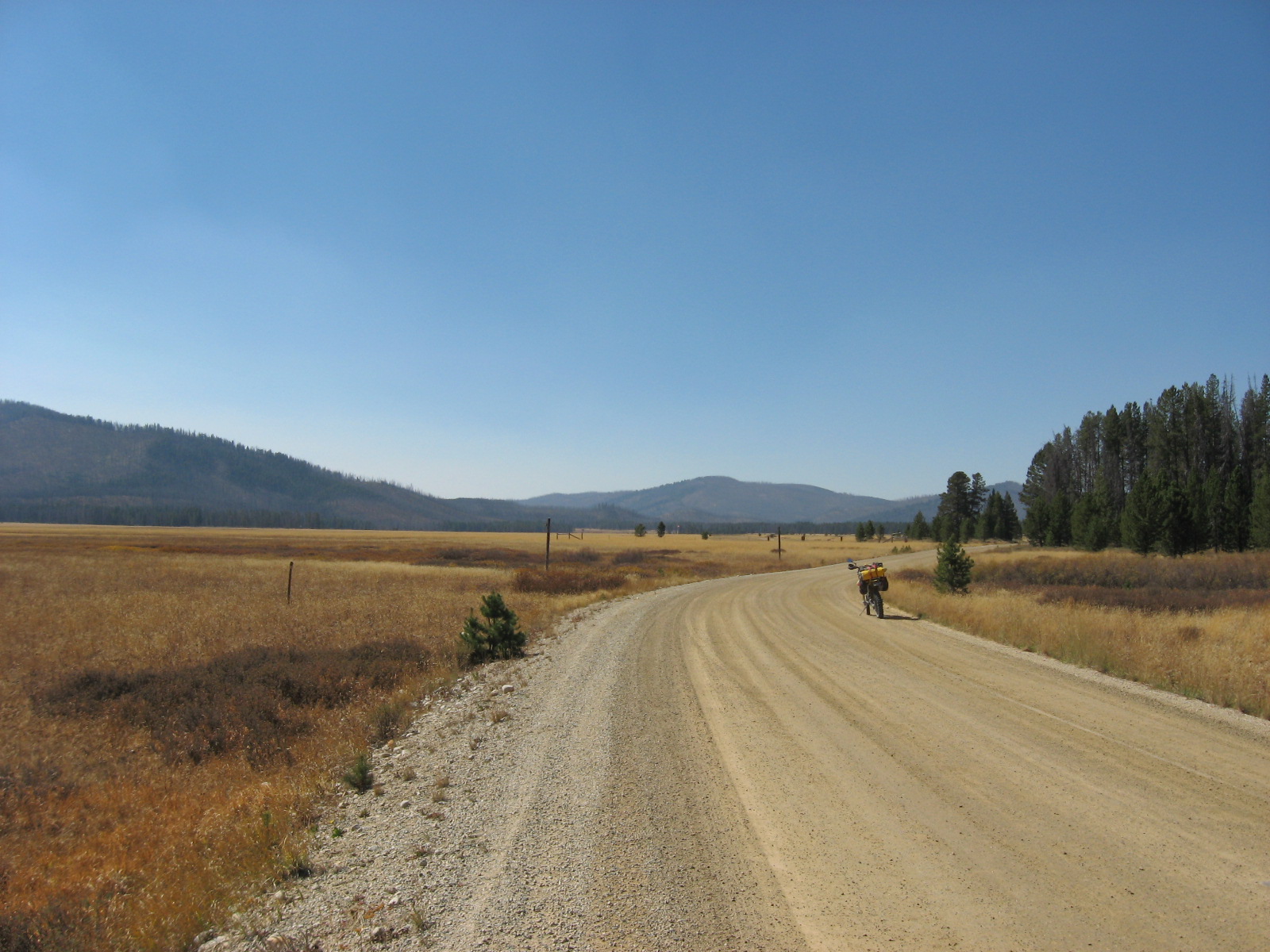 We cross over the Bear Valley bridge and continue on to the Elk Creek Work Center. The dust is wanting to linger, so we spread out enough to allow the air to clear.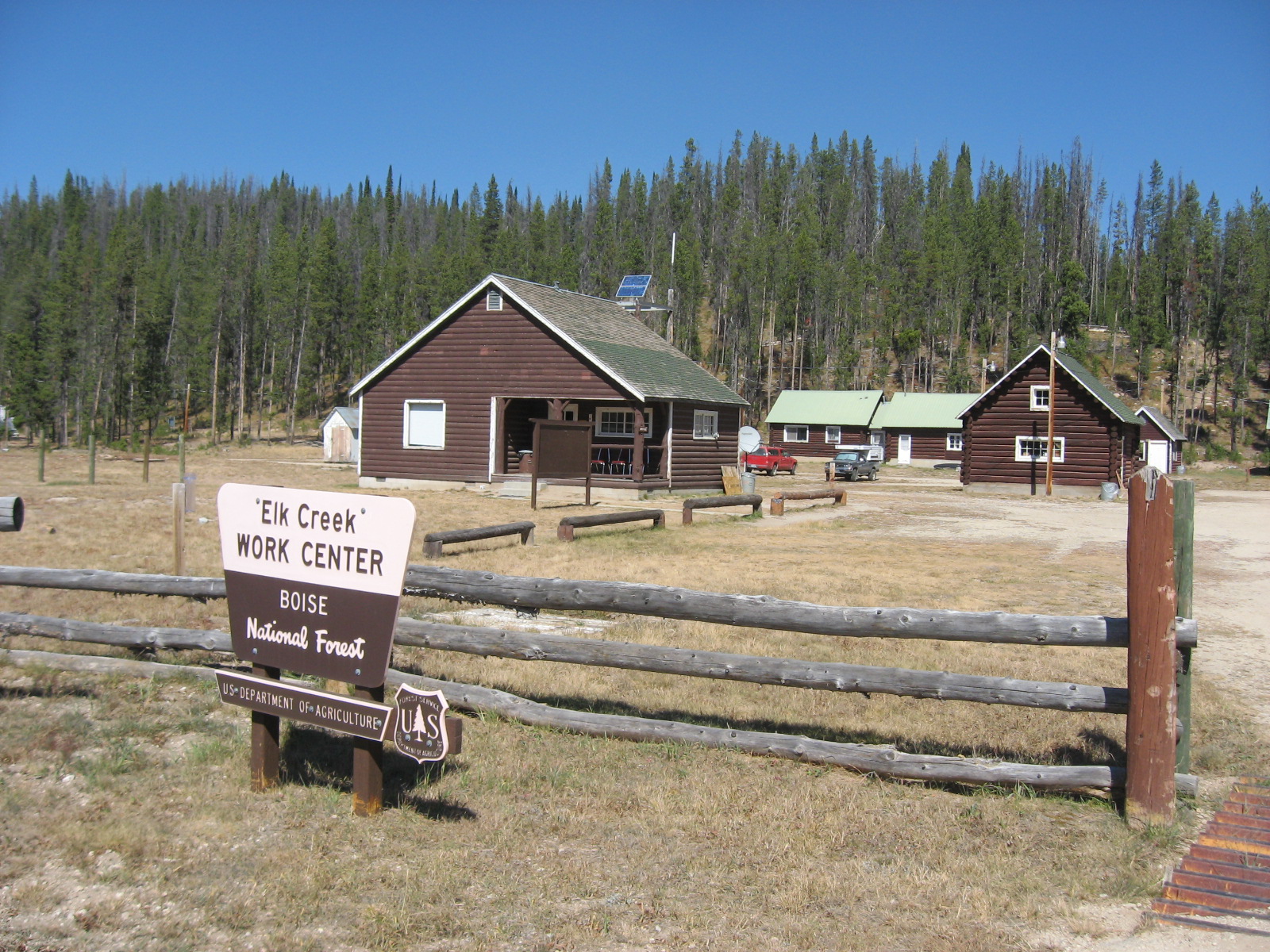 WE kick it up along Rd 579 turning south on Rd 571 over Deer Creek Pass …. This particular section of Rd 571 was one of my favorites … it had great flow, little dust, and spectacular views over Deadwood Reservoir.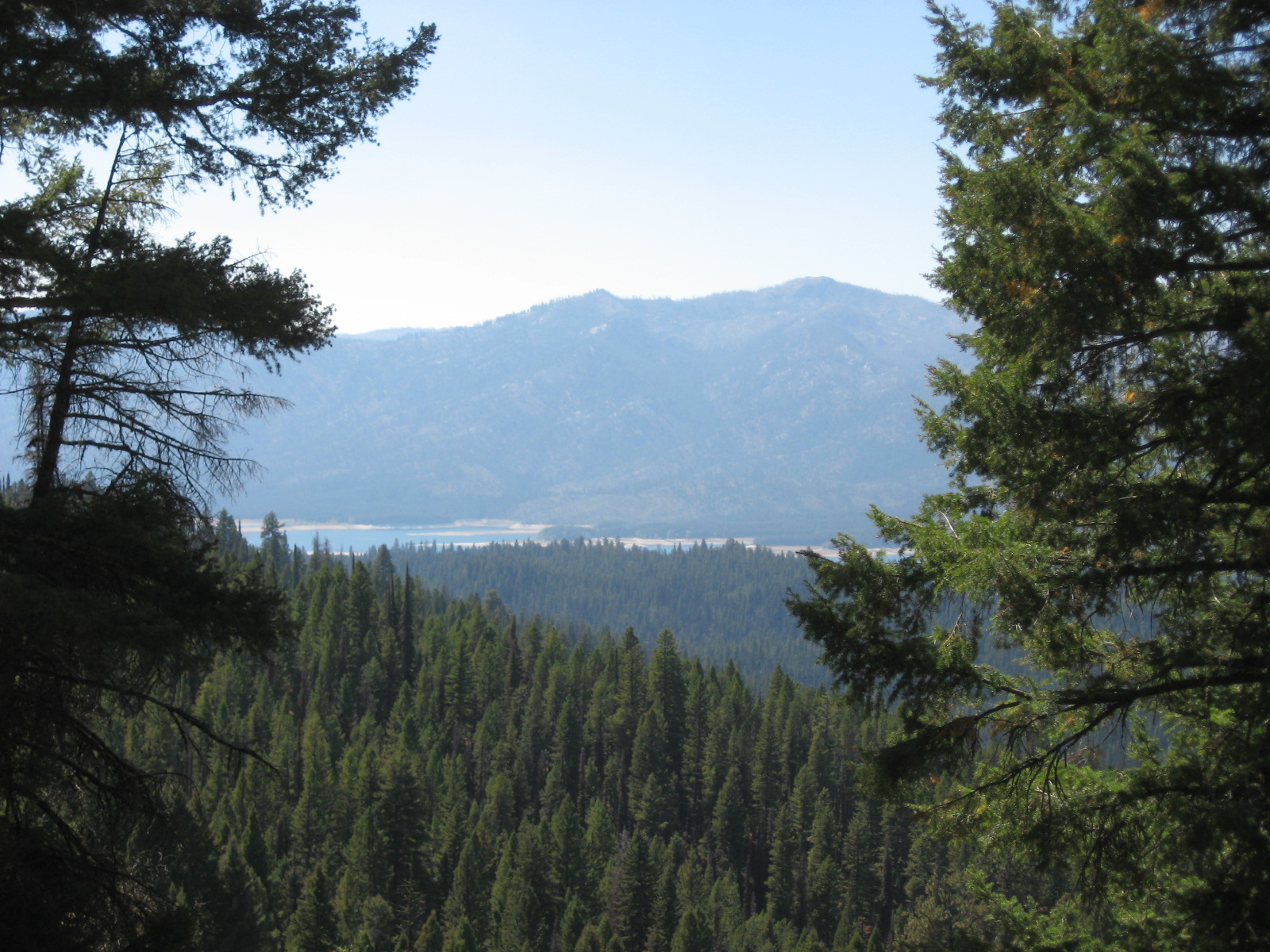 Rd 571 eventually connects with the shore of Deadwood Reservoir … and then the dam itself. Built back in 1929, the concrete arched dam holds back approx. 3200 acres of irrigation water.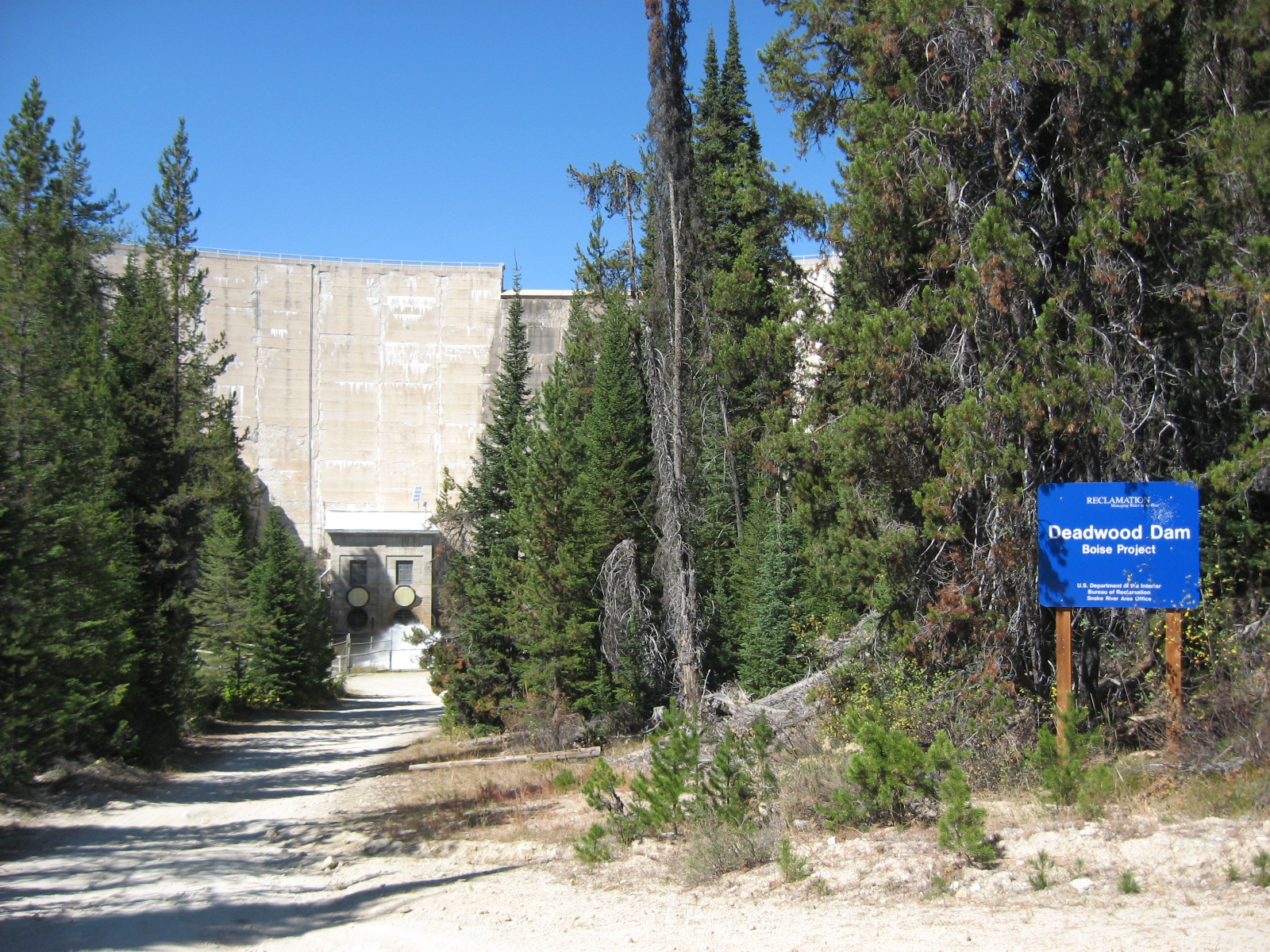 Poseur Shot- OBR ADV Gear 38l Adventure Saddlebags doing their job!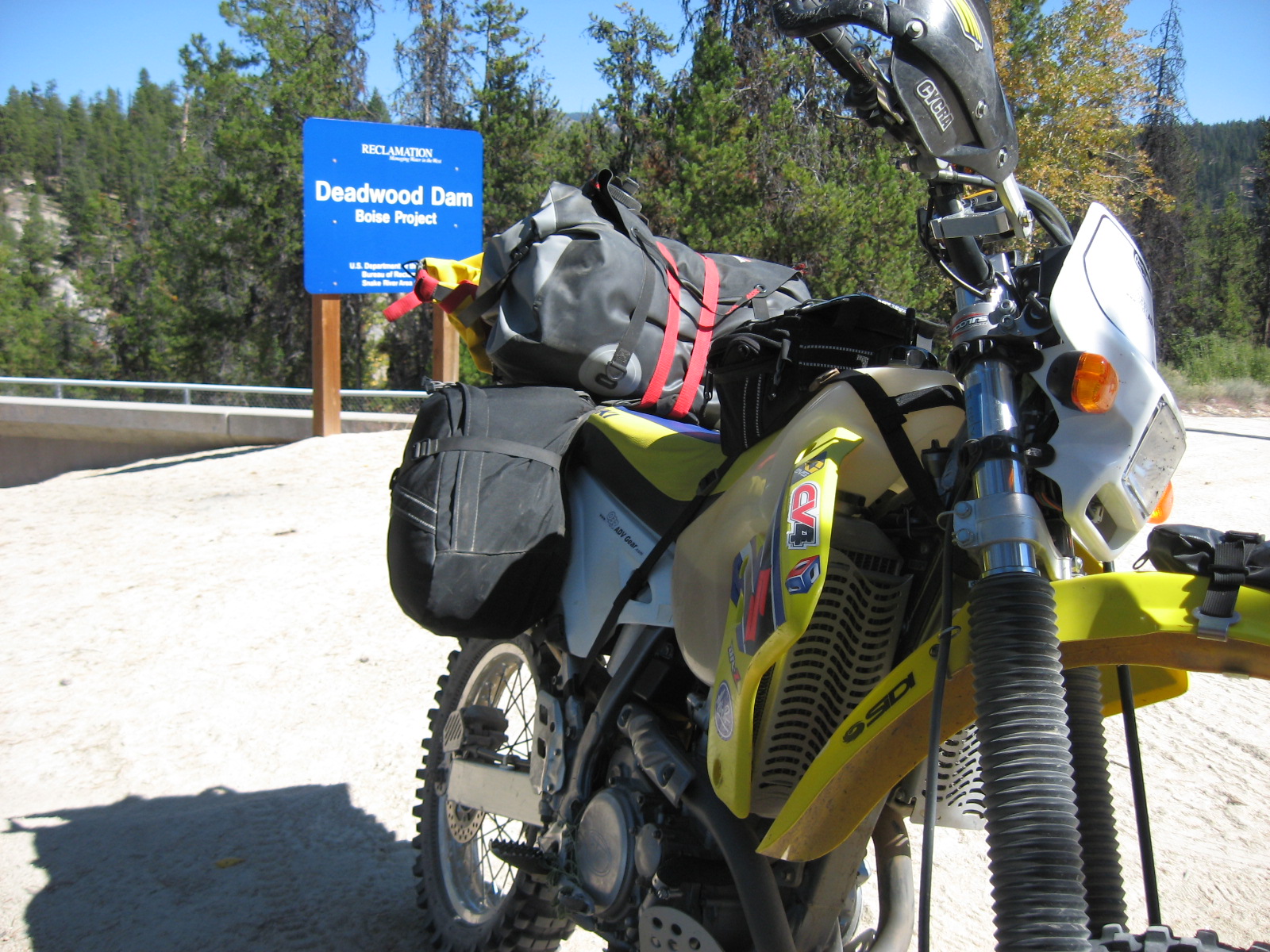 Gangway-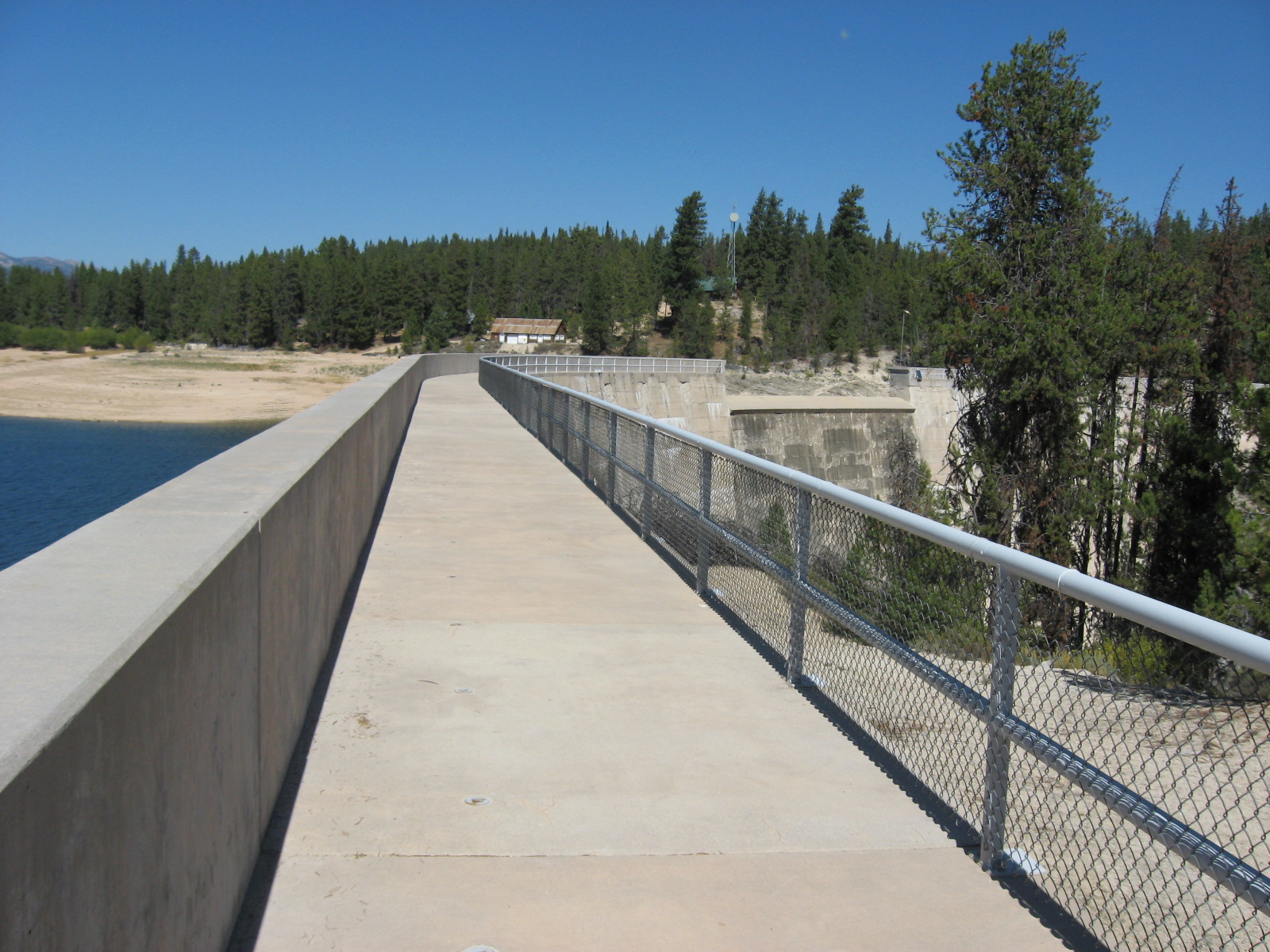 Puddle-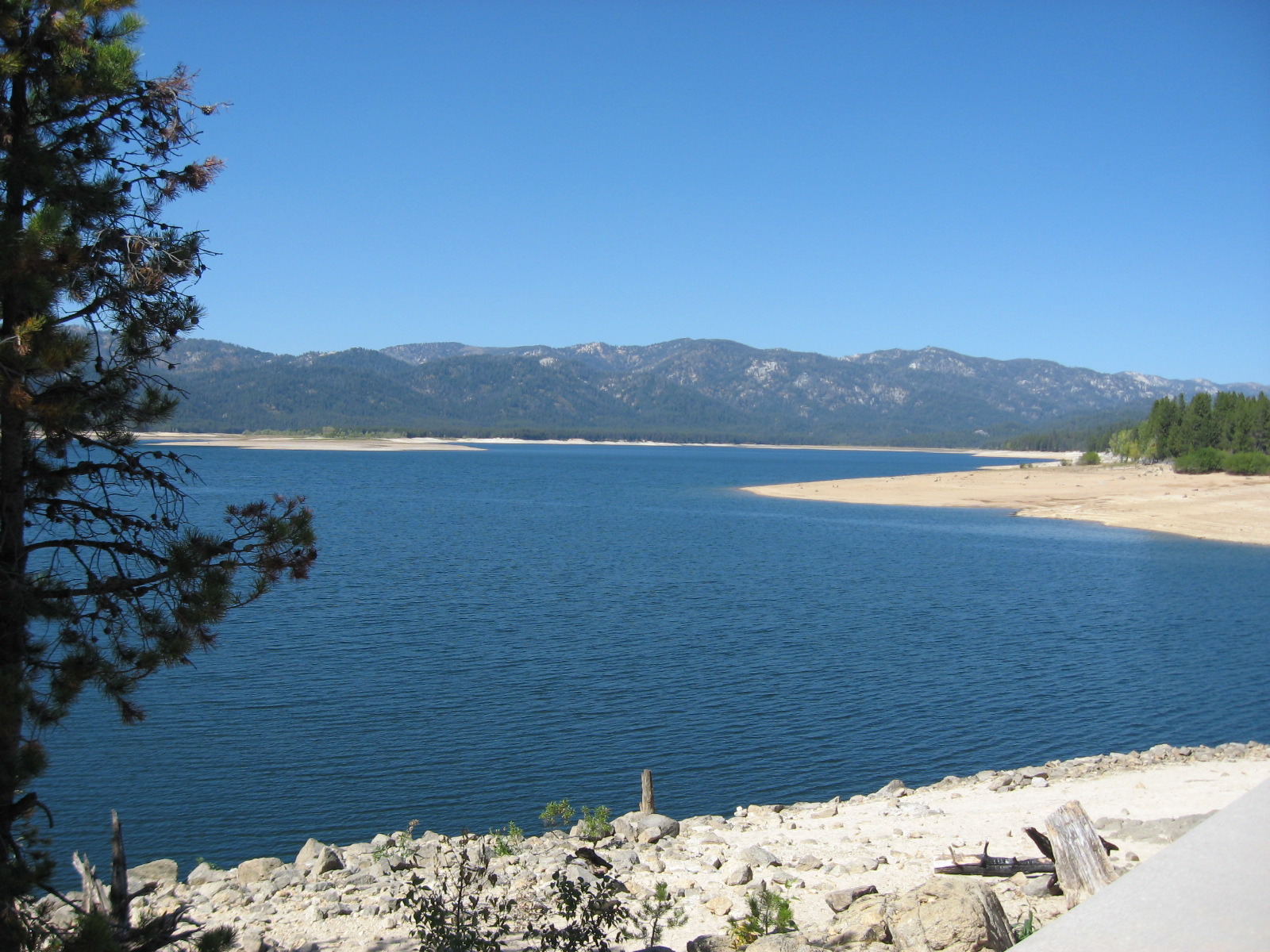 Release-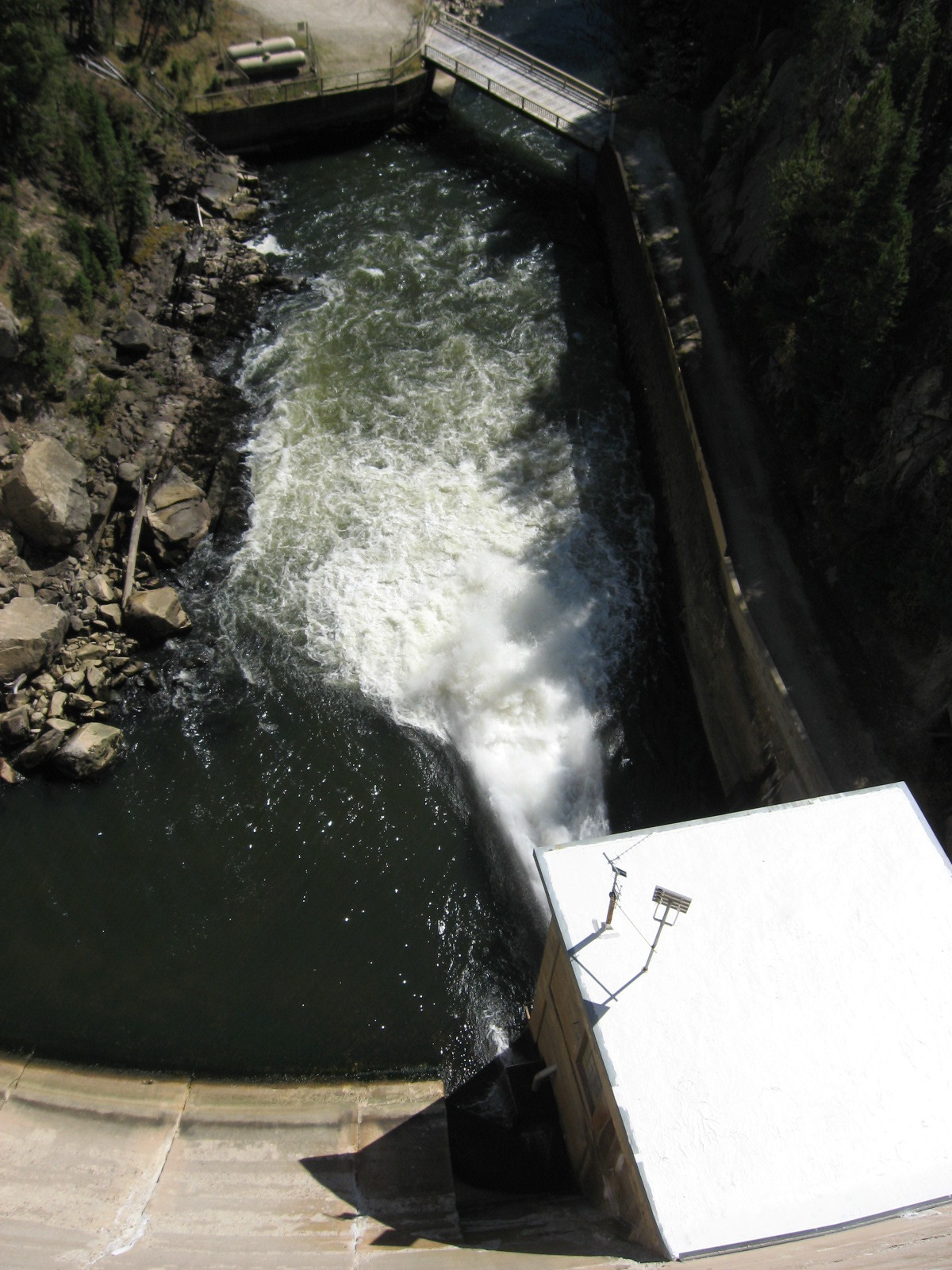 The Deadwood river flows south for approx. 20 miles before its confluence with the South Fork of the Payette near Lowman ID.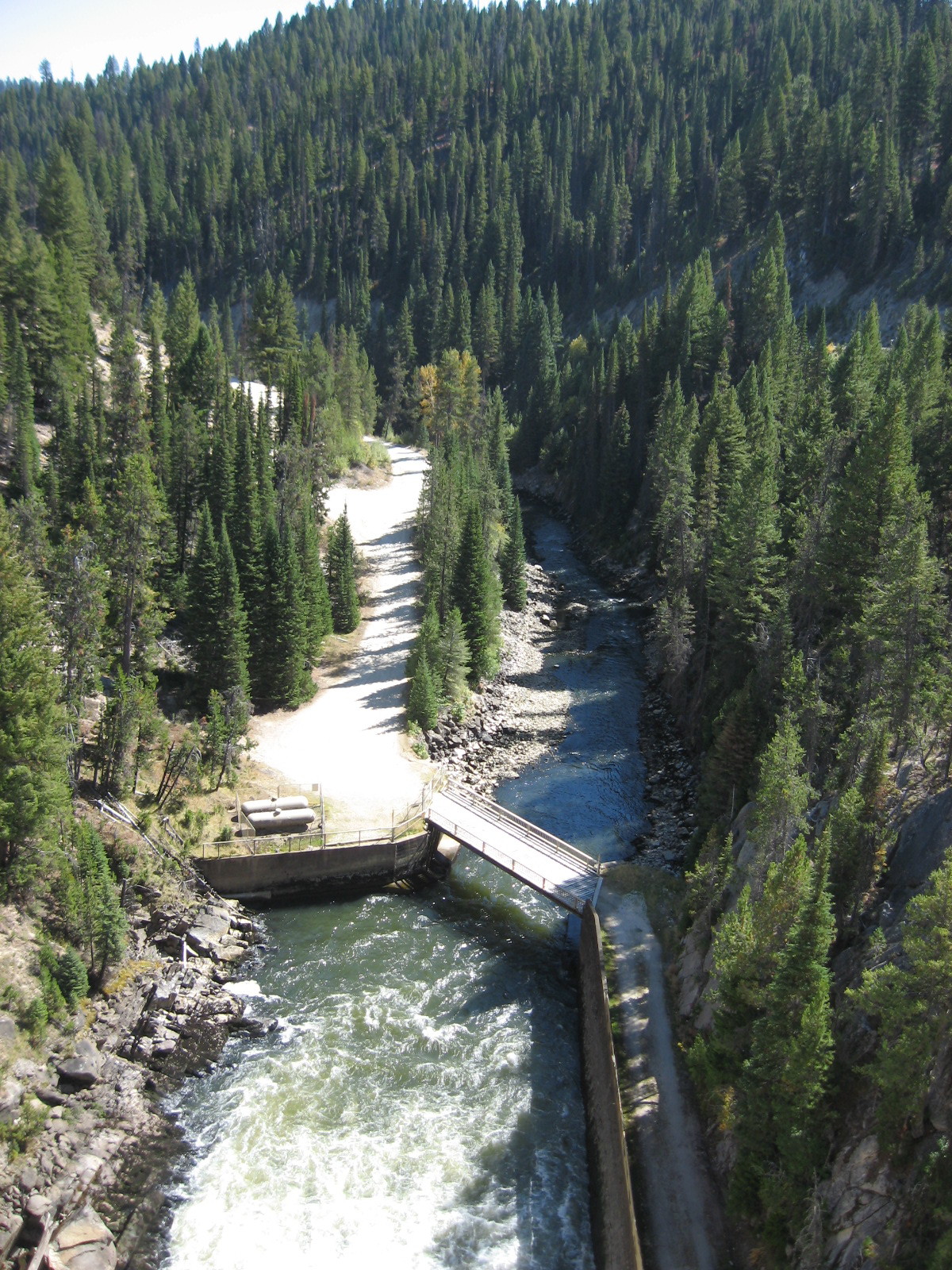 Right below the spill way there is a nice singletrack that also runs back to the South Fork of the Payette via Deadwood Ridge … the last time I rode this section of trail was with my friend Jason on an out and back day loop from Boise.
Here is Jason's posting of the day ….
We stop at the dam for a quick break…  we all comment to the fact that it is starting to get warm. 20 miles to the pavement.
Quick stop along the top of Scott Mountain … notice fuel is getting low!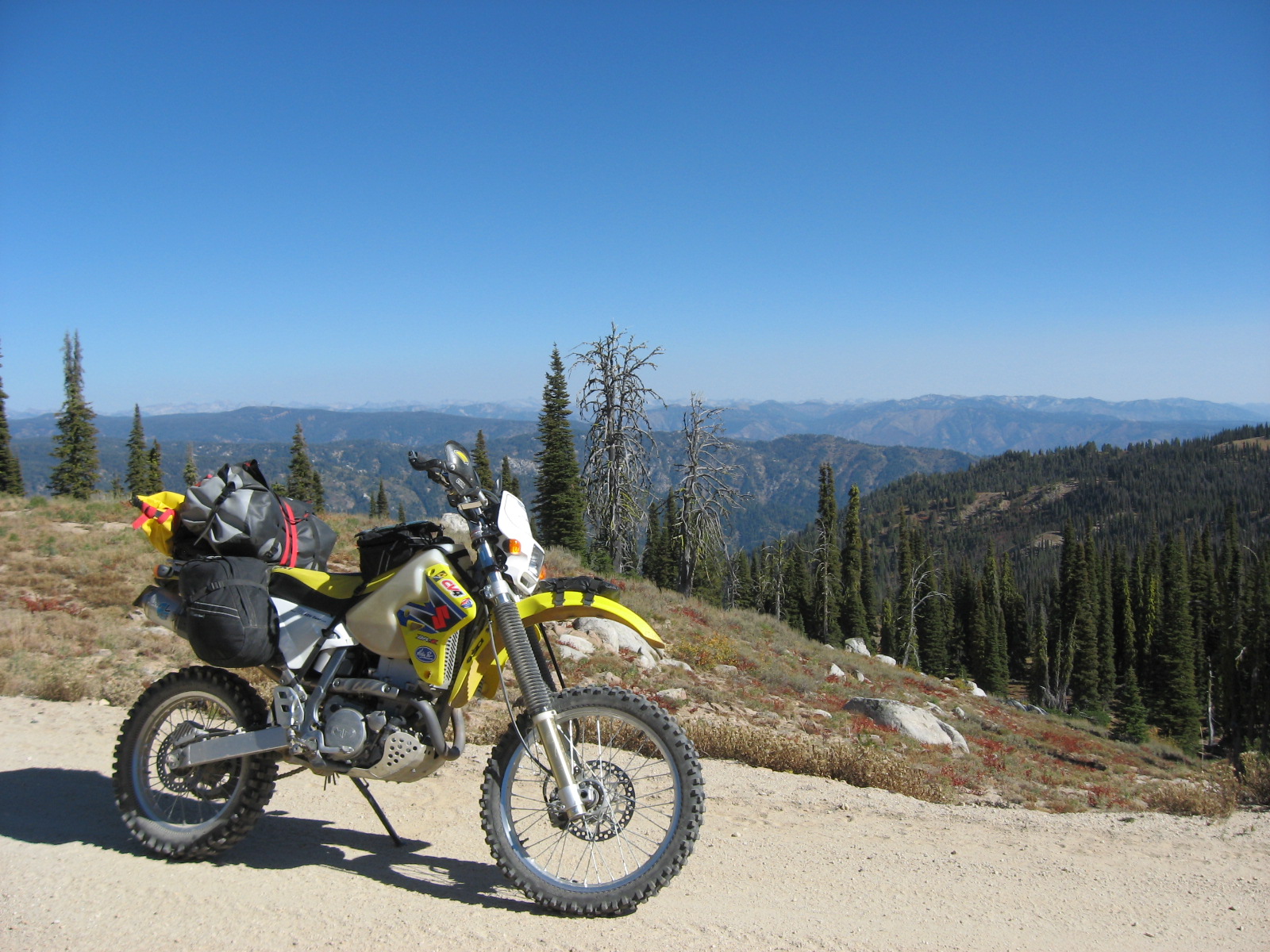 Dropping into the furnace- Could be worse … it could be August! Banks/Lowman Road is below.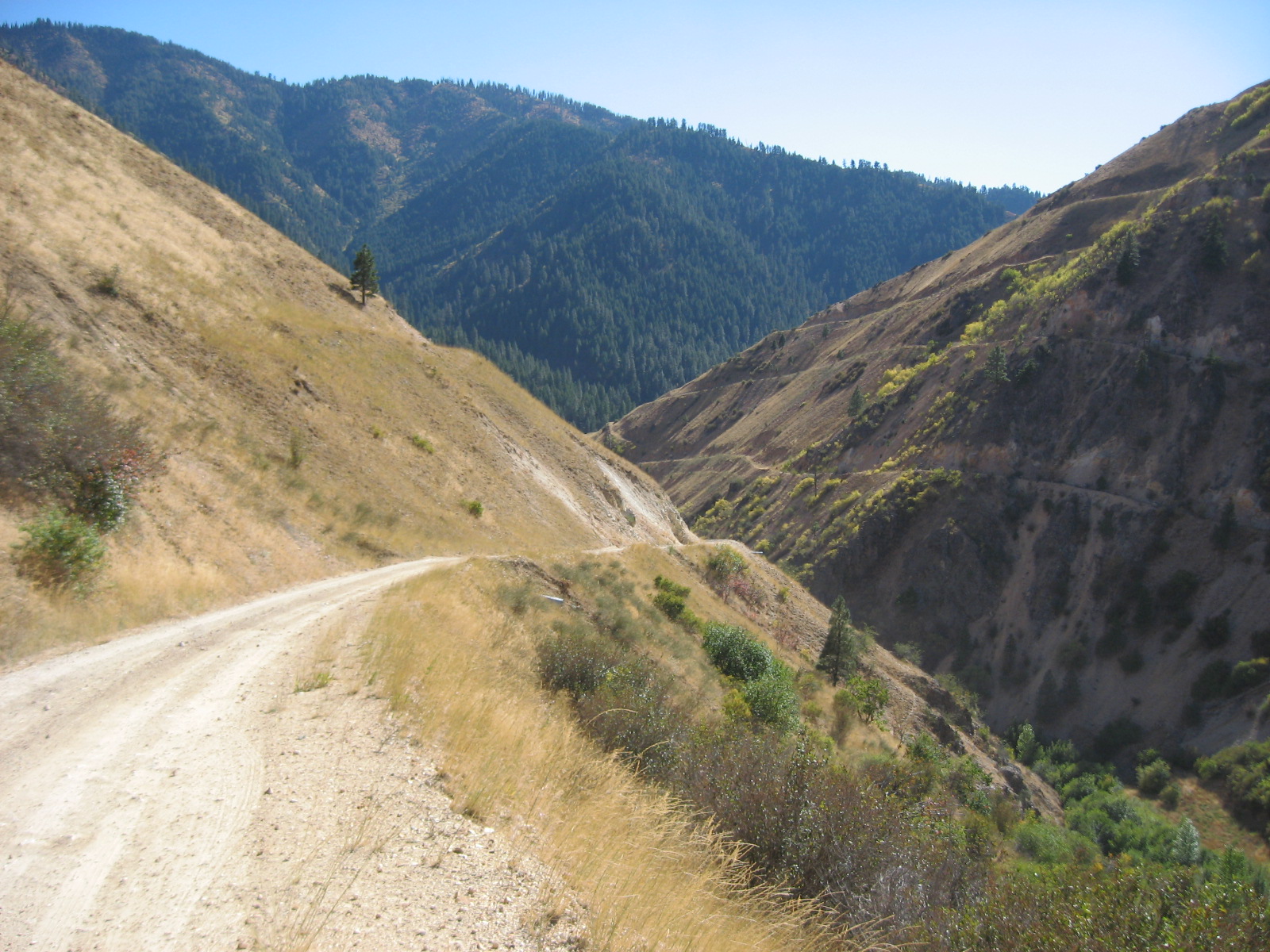 We make our way into Garden Valley … on fumes. Total mileage from Stanley/Loon Creek/Garden Valley was 165 miles … I should have 10 miles to spare … maybe? This is the first time I've rolled into a gas stop with literally a splash of gas left in the tank.
We fuel up and then head up over Alder Creek Summit where John E is waiting for us.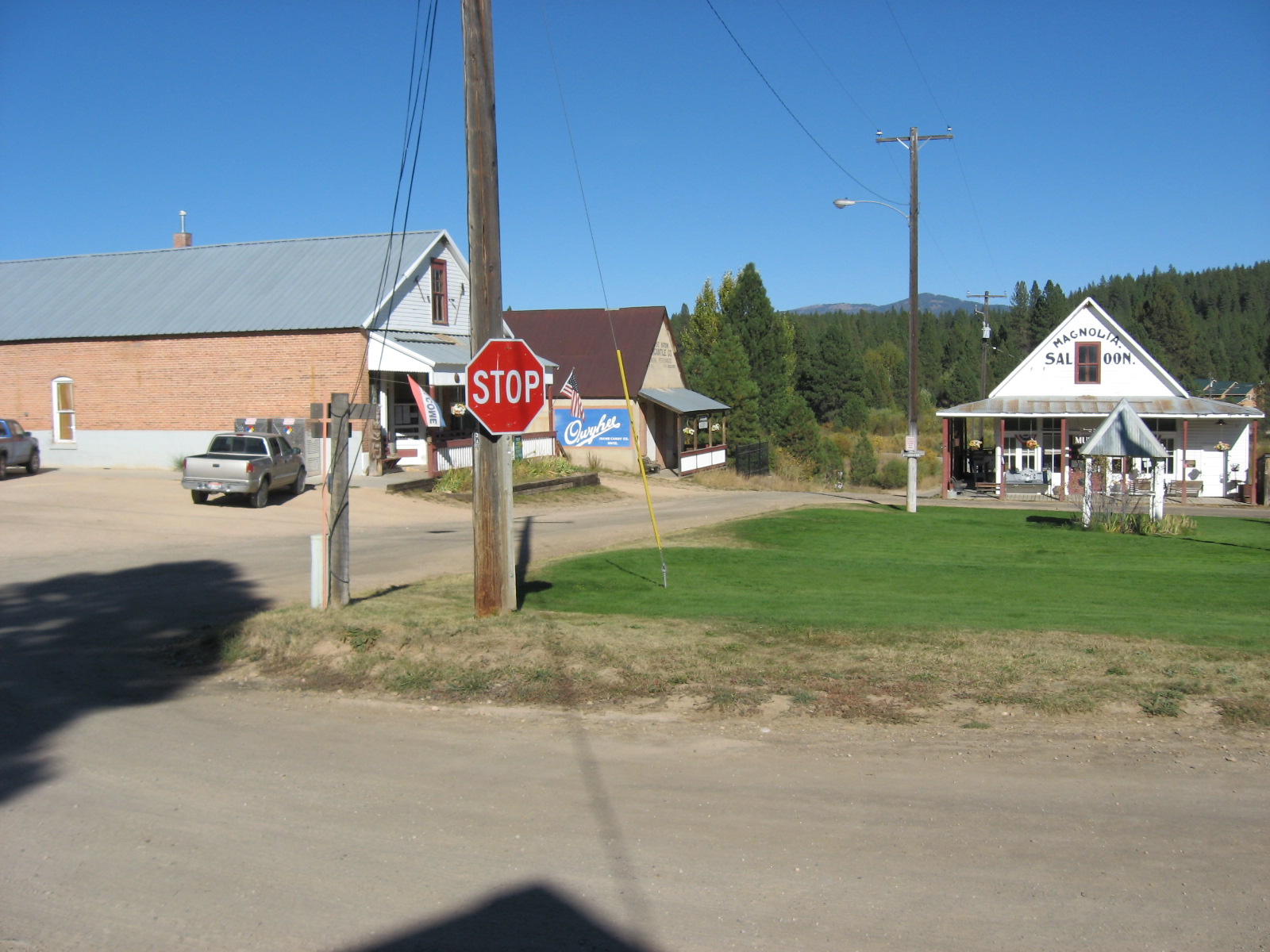 We continue through Placerville and then over to the Boise Ridge Road.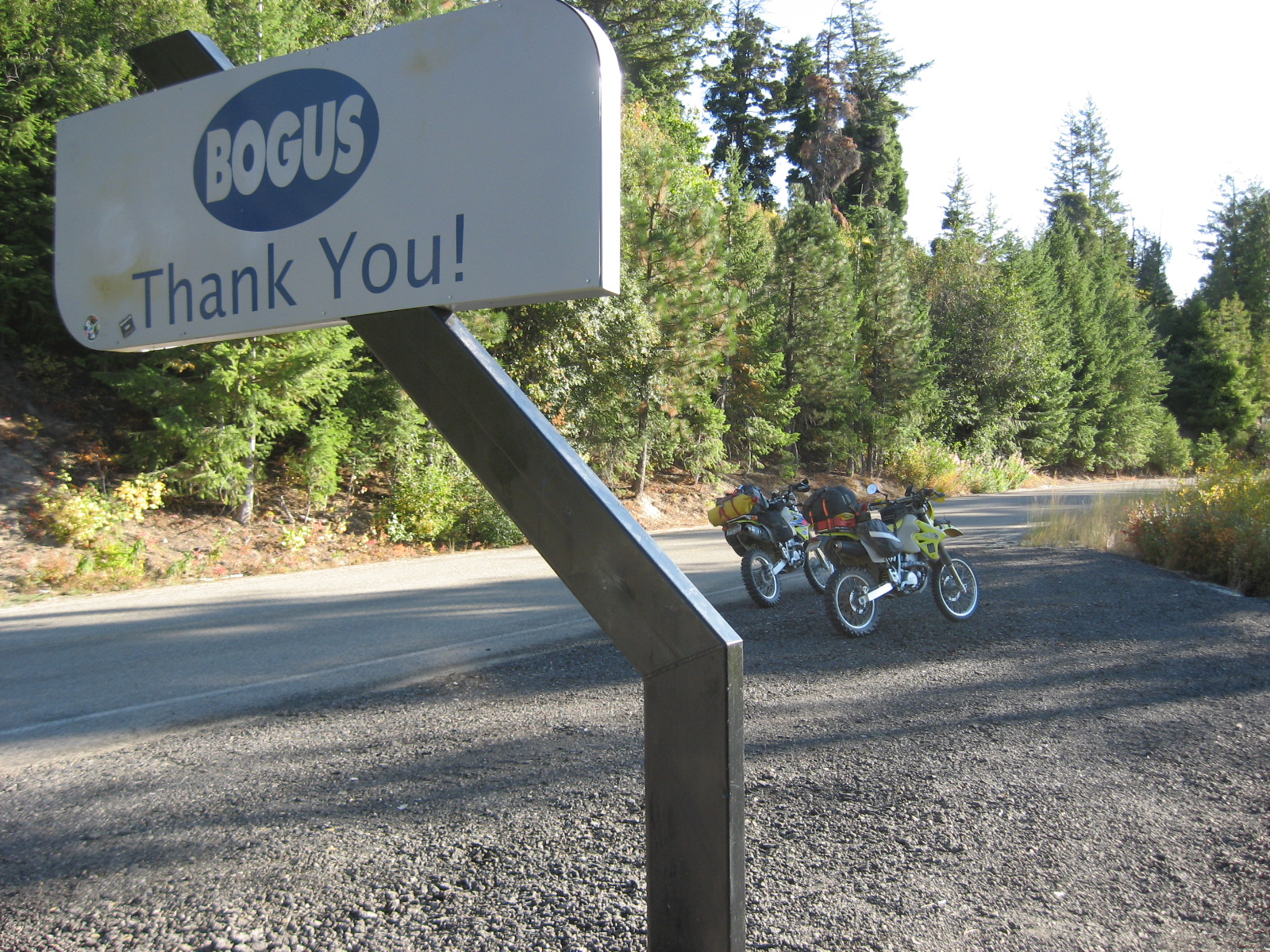 We make our final stop at the Bogus Basin Ski area …. the day is long, so from hear we will split up and make our individual runs for home.
This trip was a bit shorter then expected, but none the less just as fun. Adventure is what you make of it regardless if it is a weekend, a week, or a month. Being out in the wide open with friends recharges the spirit and creates stories that will last a lifetime… go find your adventure!