While walking the perimeter observation deck enjoying the view I take notice that someone before me has pried the lock mechanism from the door jam. My curiosity gets the better of me, so I take a quick look inside.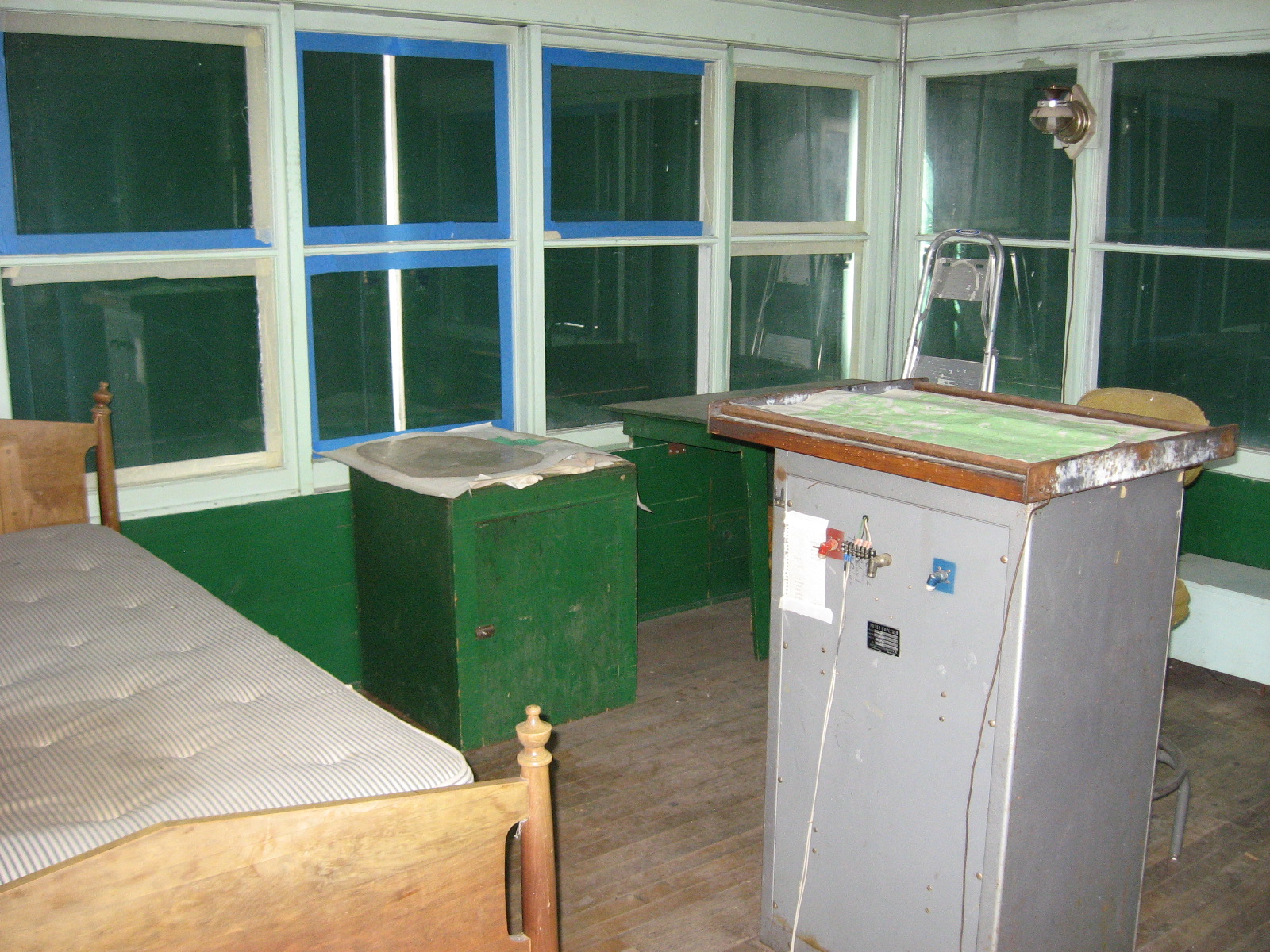 The interior is simple and tidy. Obviously cleaned up and organized after it's last occupant …. which my guess was some time ago. Area maps still in place  ….. although the turntable has long since been removed. The aged interior makes one take thought of decades of summers past when this lookout was staffed. What was life like on top of this peak. Did the people who staffed this lookout appreciate every sunset and sunrise, or did it turn into just another monotonous task that had to be done?
I close and re-secure the door ….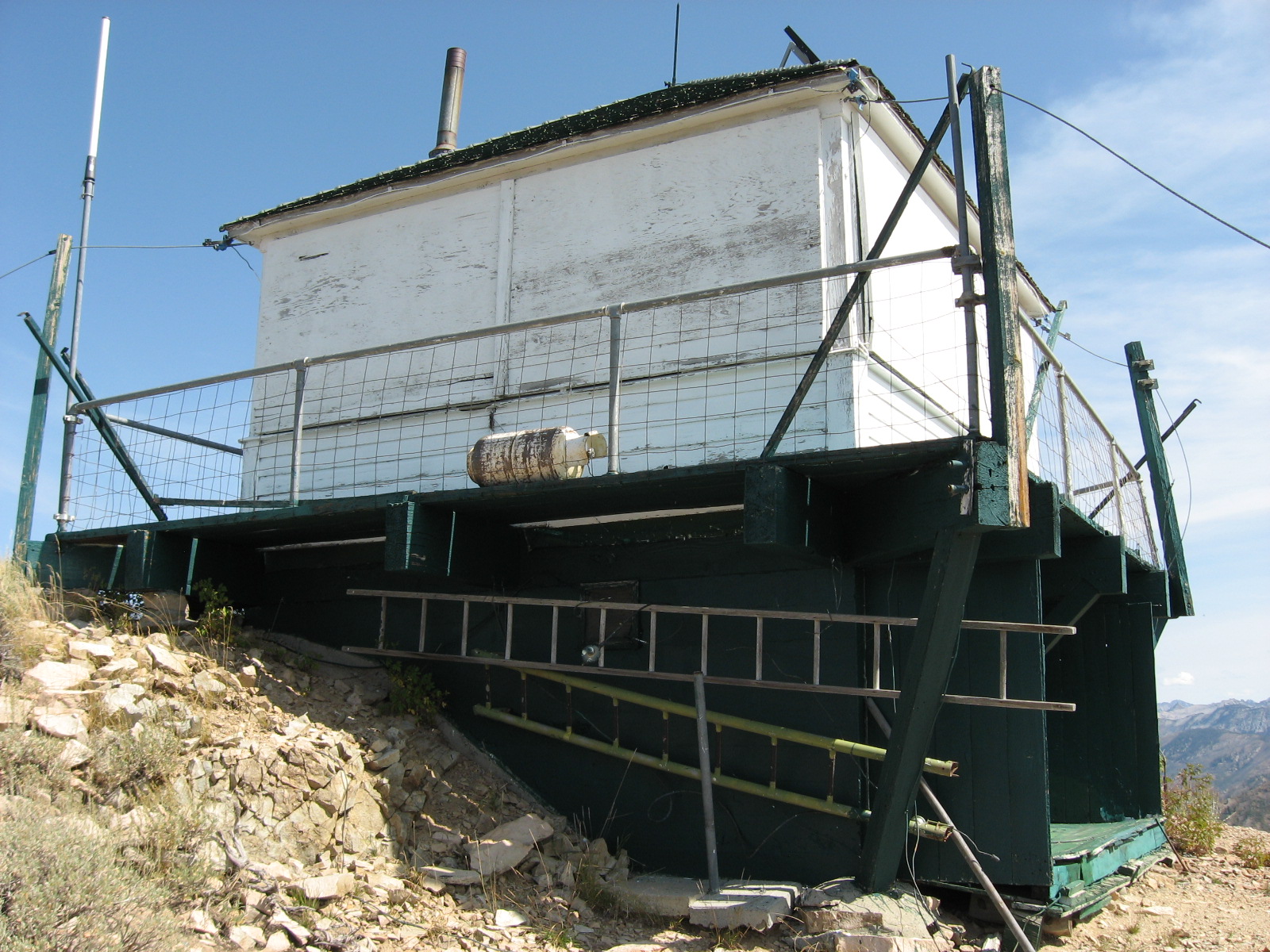 View down the roads final stretch just below the peak ….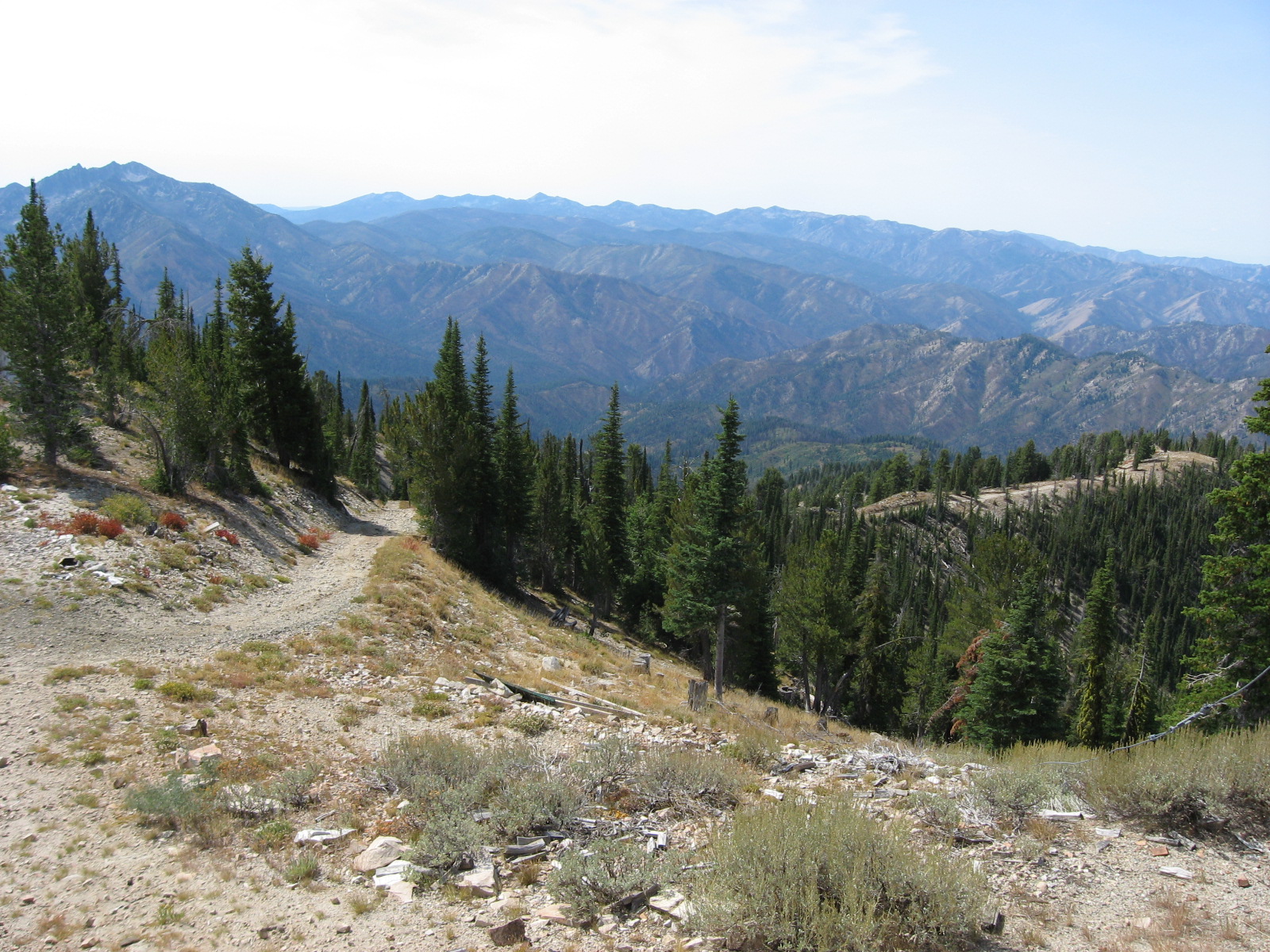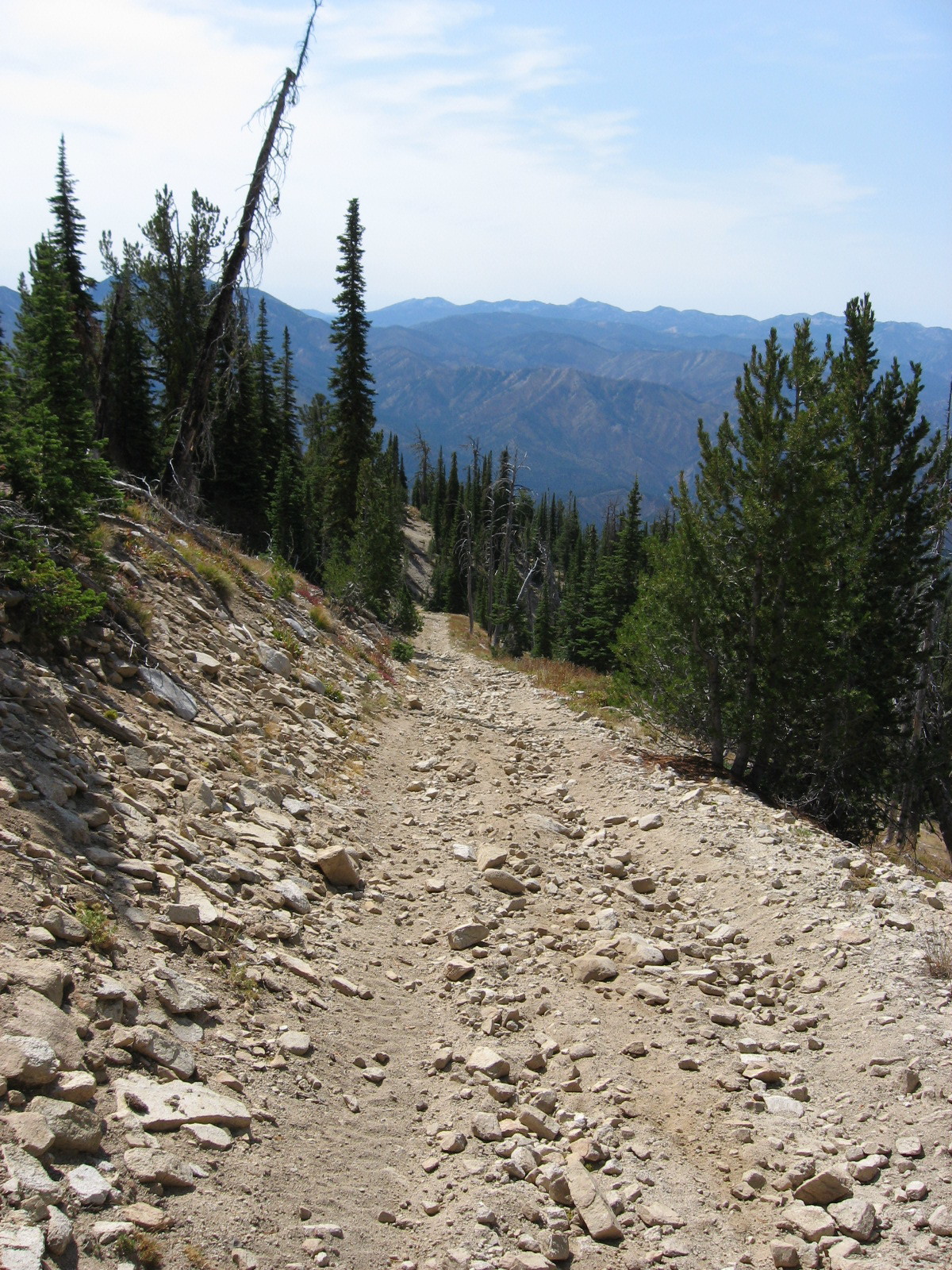 Even in the day when the road was probably a bit more maintained I can't imagine it being a very fun drive up …. only visited by ATV's and Motorcycles these days.
I enjoy a bit more of the view before contemplating my accent …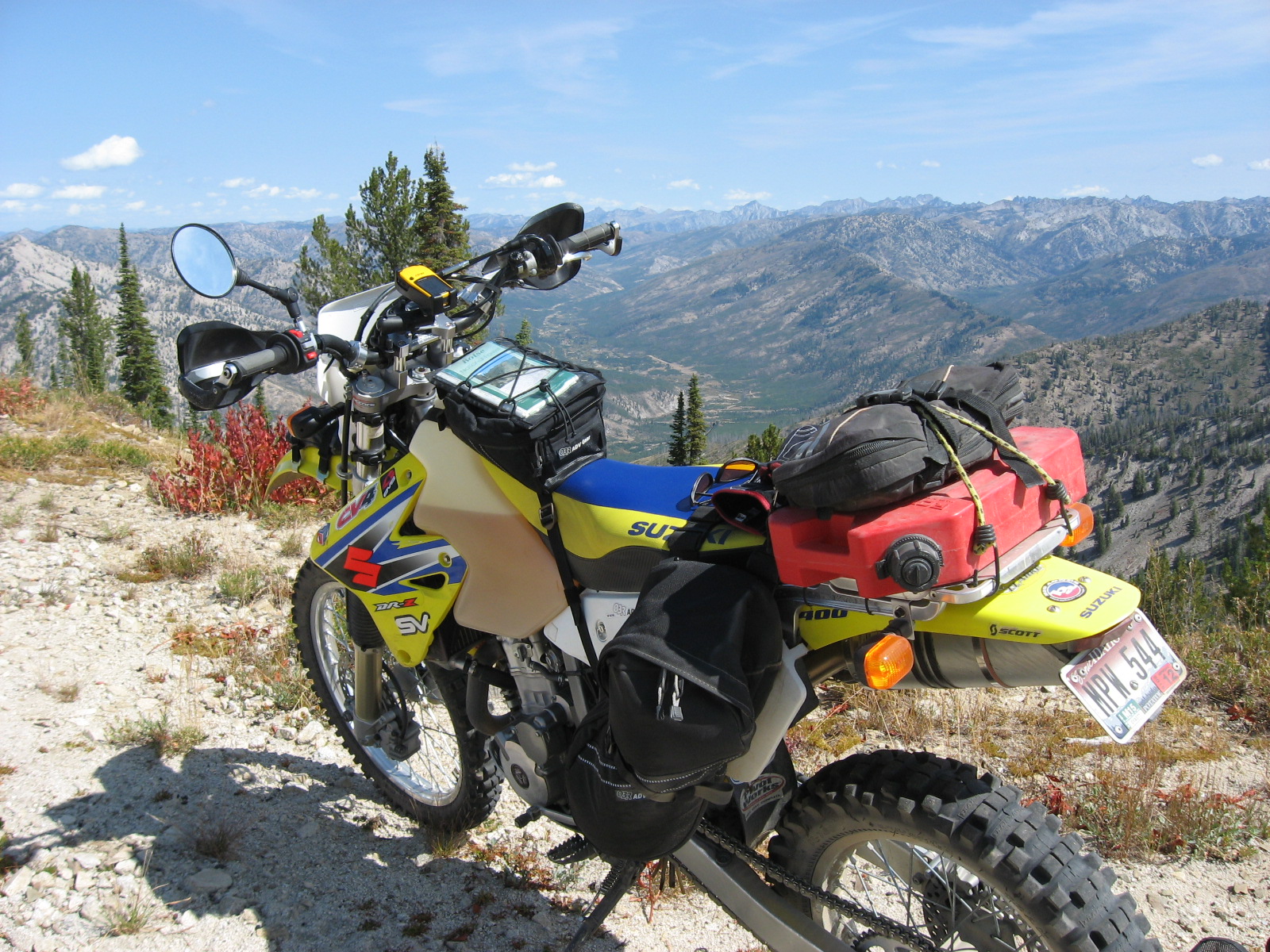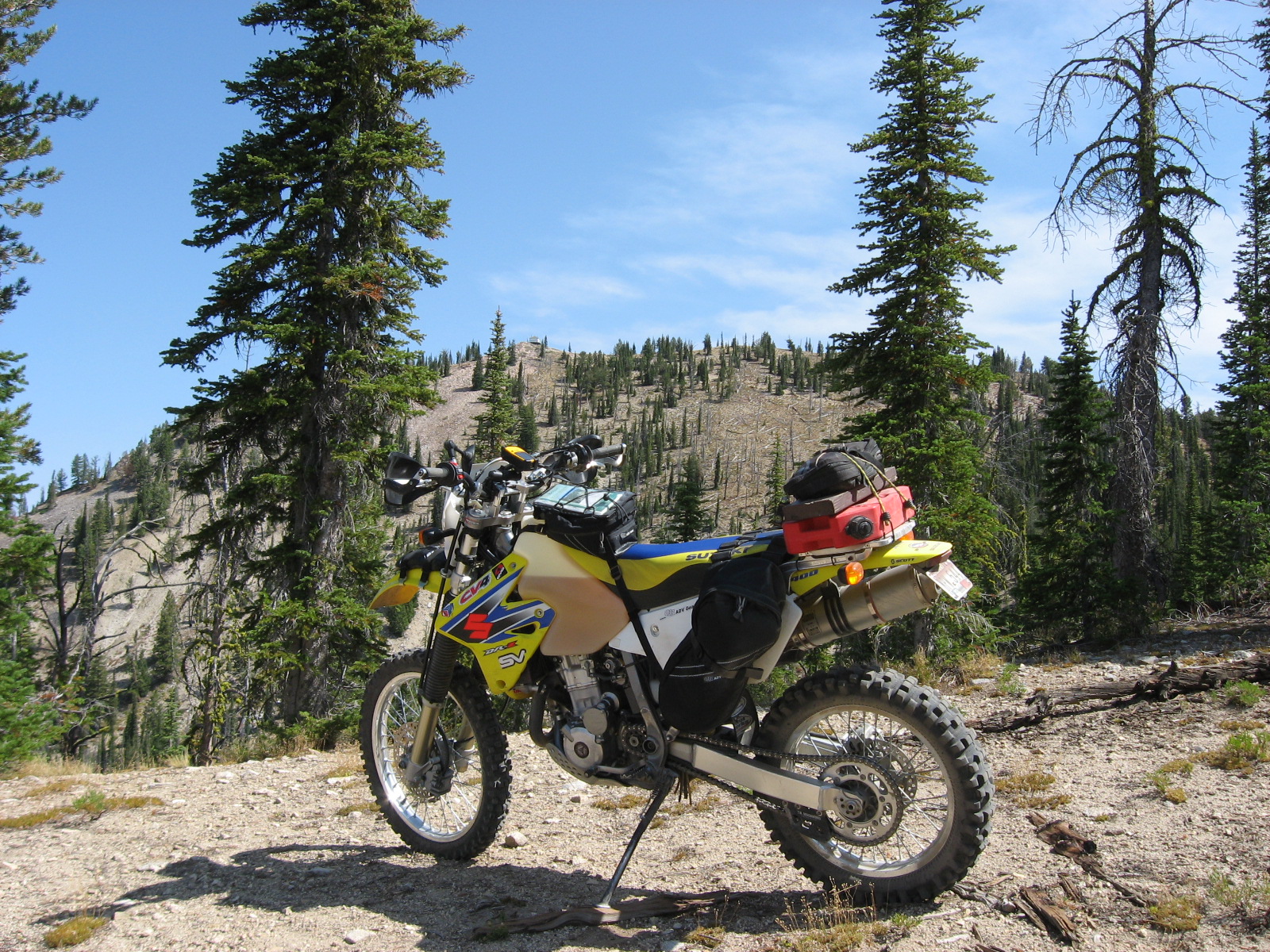 My ride down from the peak is quick and uneventful … Right below the peak there is a trail that peels off the road on the north side. I've ridden up this trail once. It was super fun, but does have some exposure that would make any kind of incident while riding solo problematic, so I remain true to the road.
Bottom …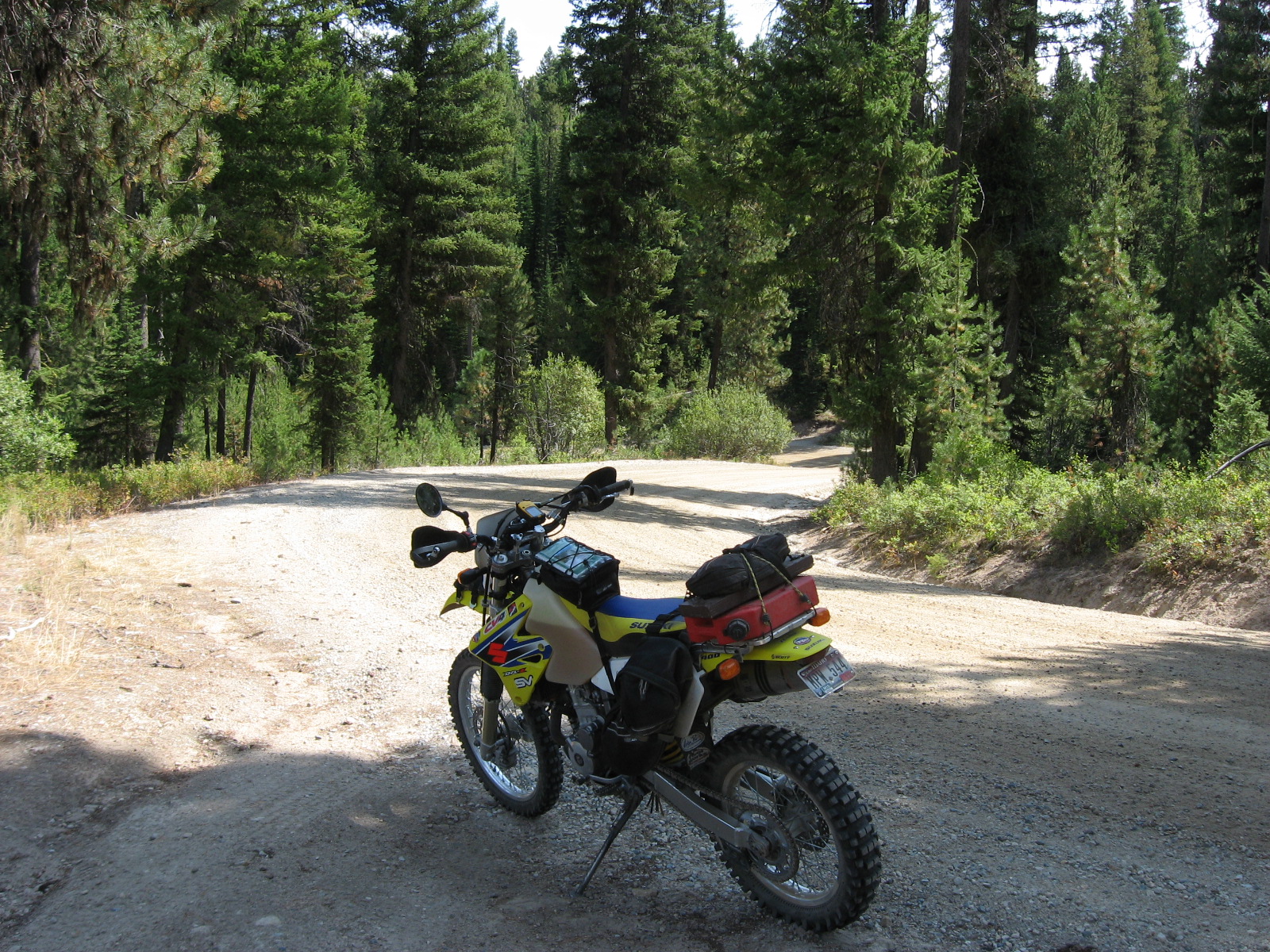 Deer Park …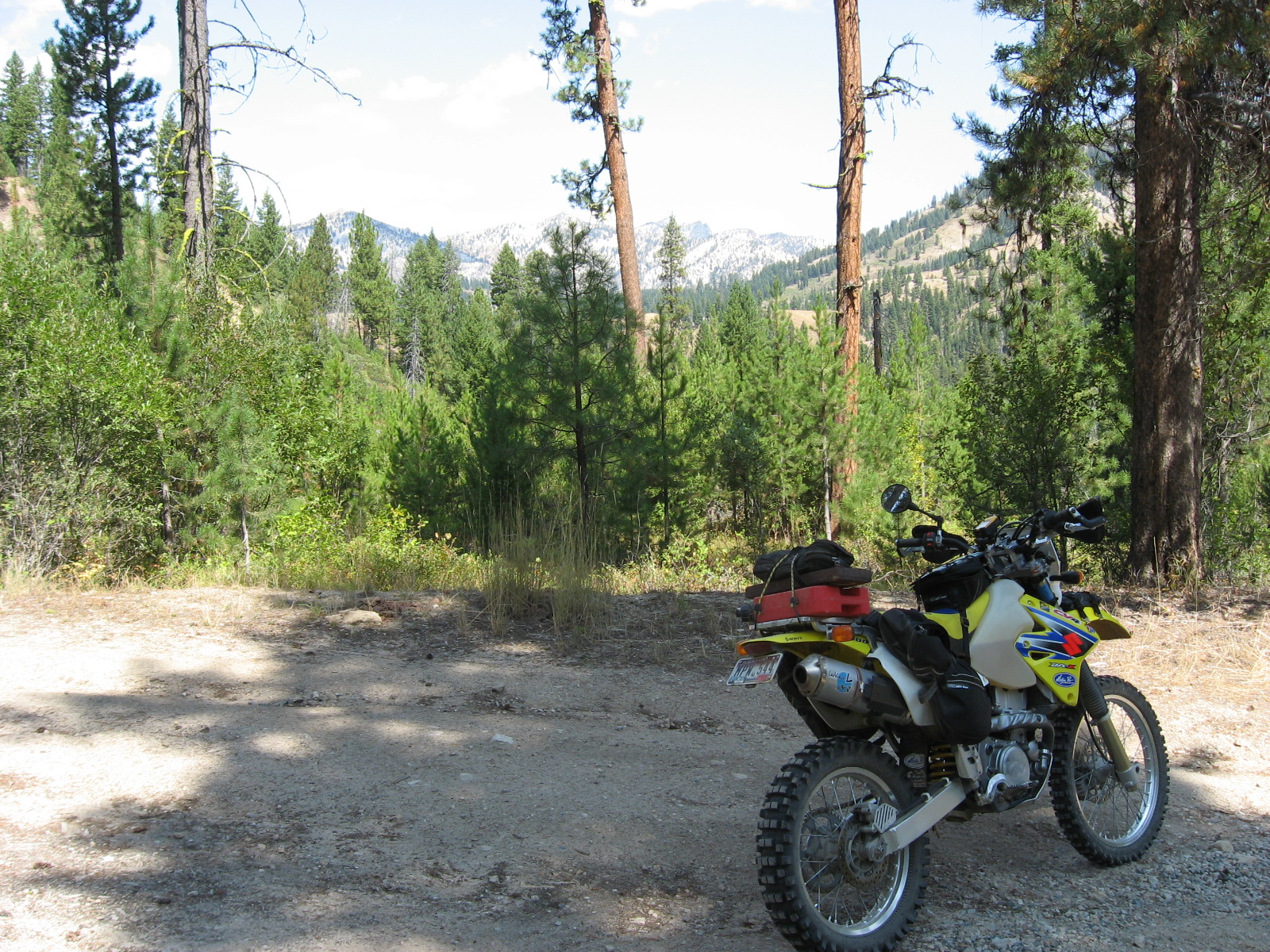 I make my way past Deer Park and along the North Fork Boise to Barber Flat … from Barber Flat you can either ride back over the mountain to Alexander Flat or over Rabbit Creek Summit into Idaho City.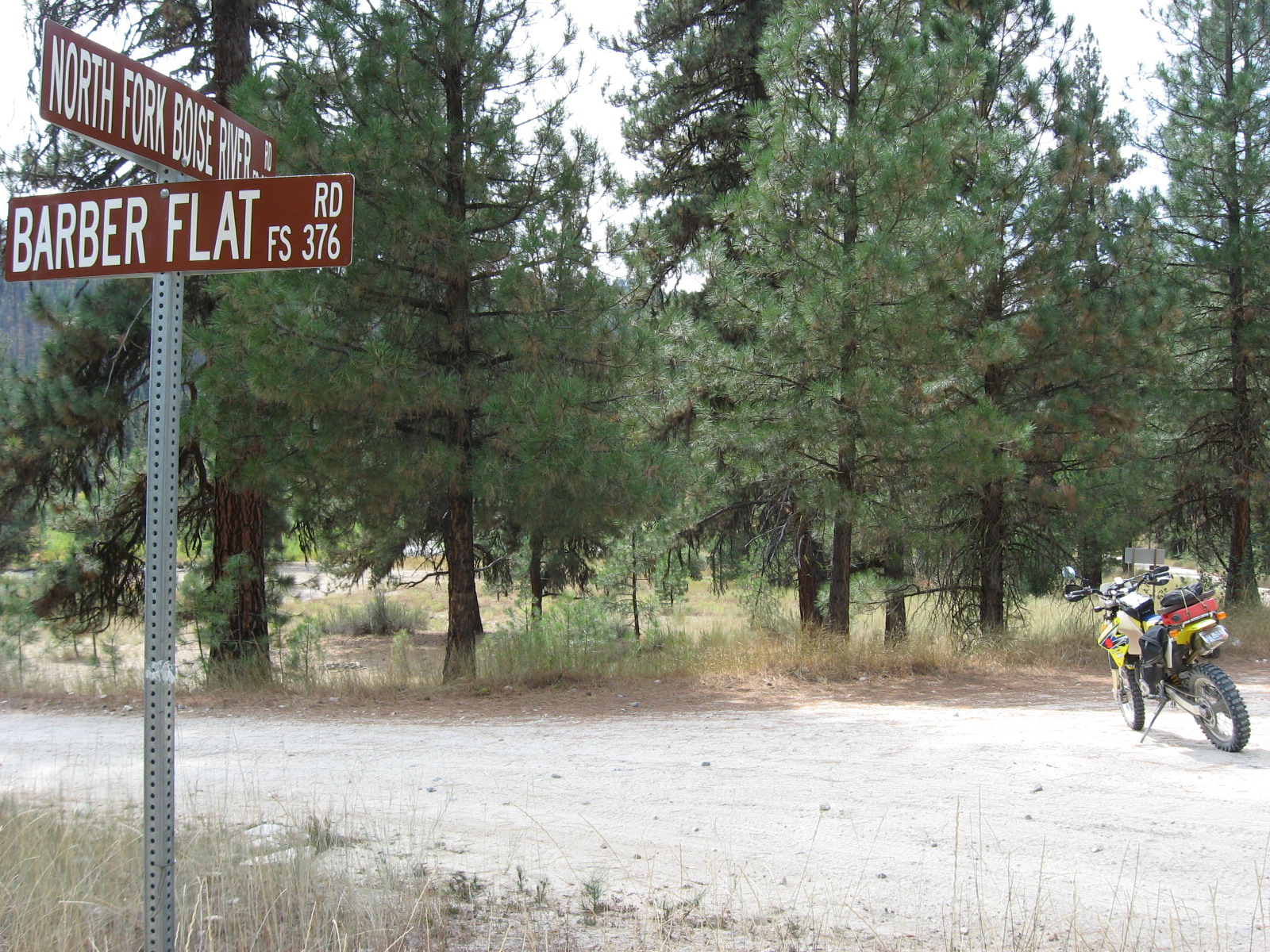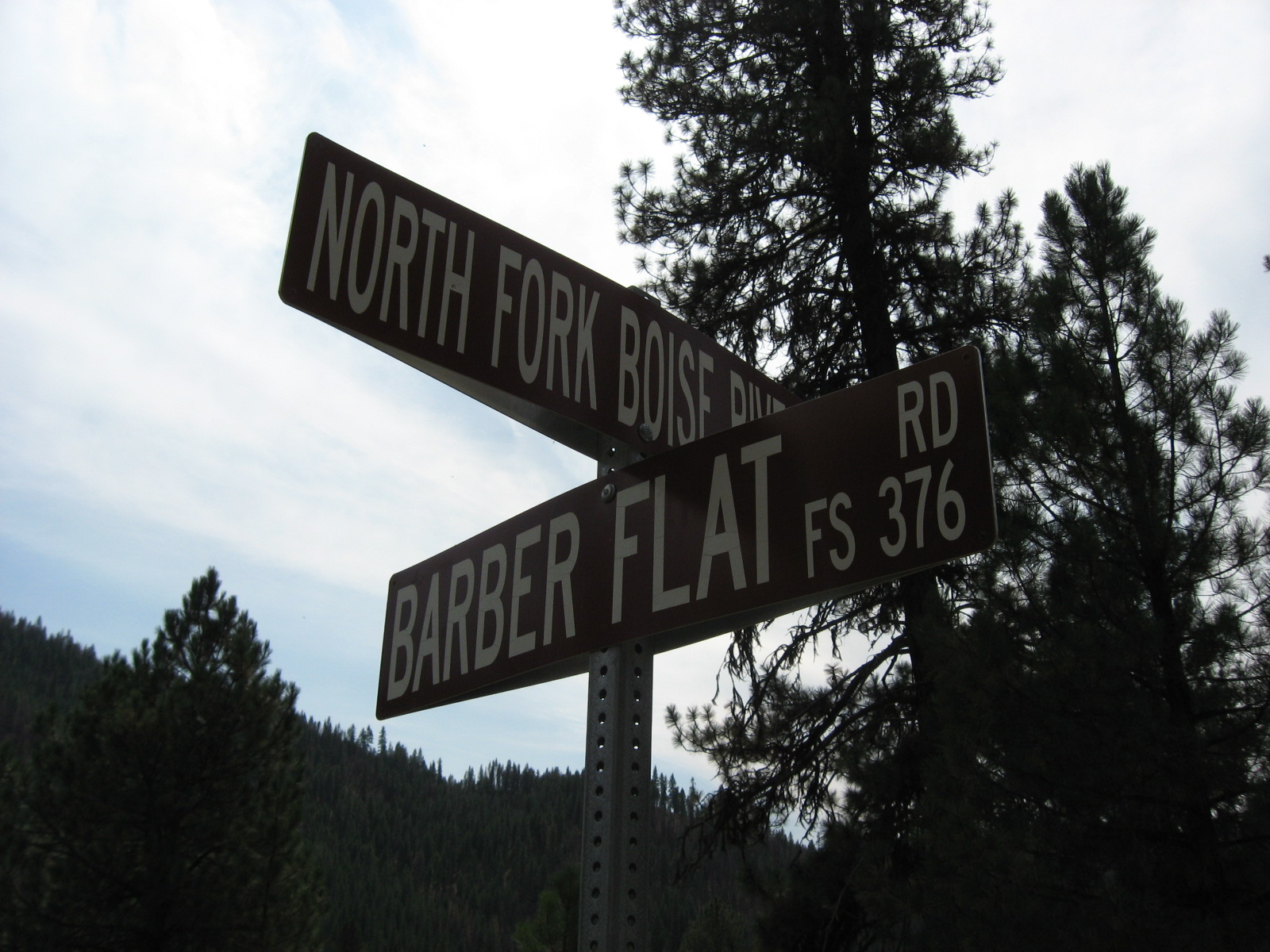 I point the direction of Rd 327 to Rabbit Creek Summit and Idaho City ….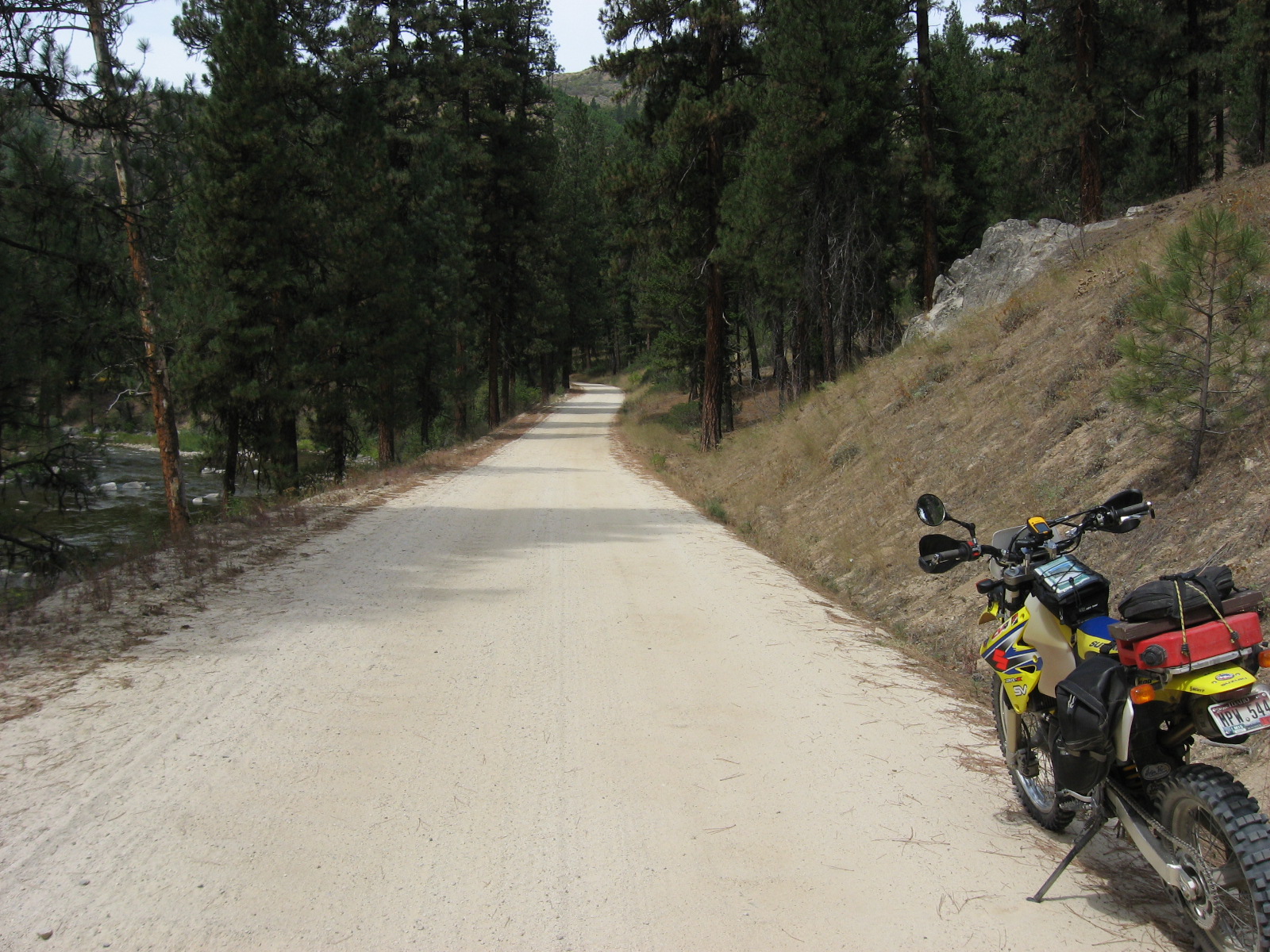 Idaho City below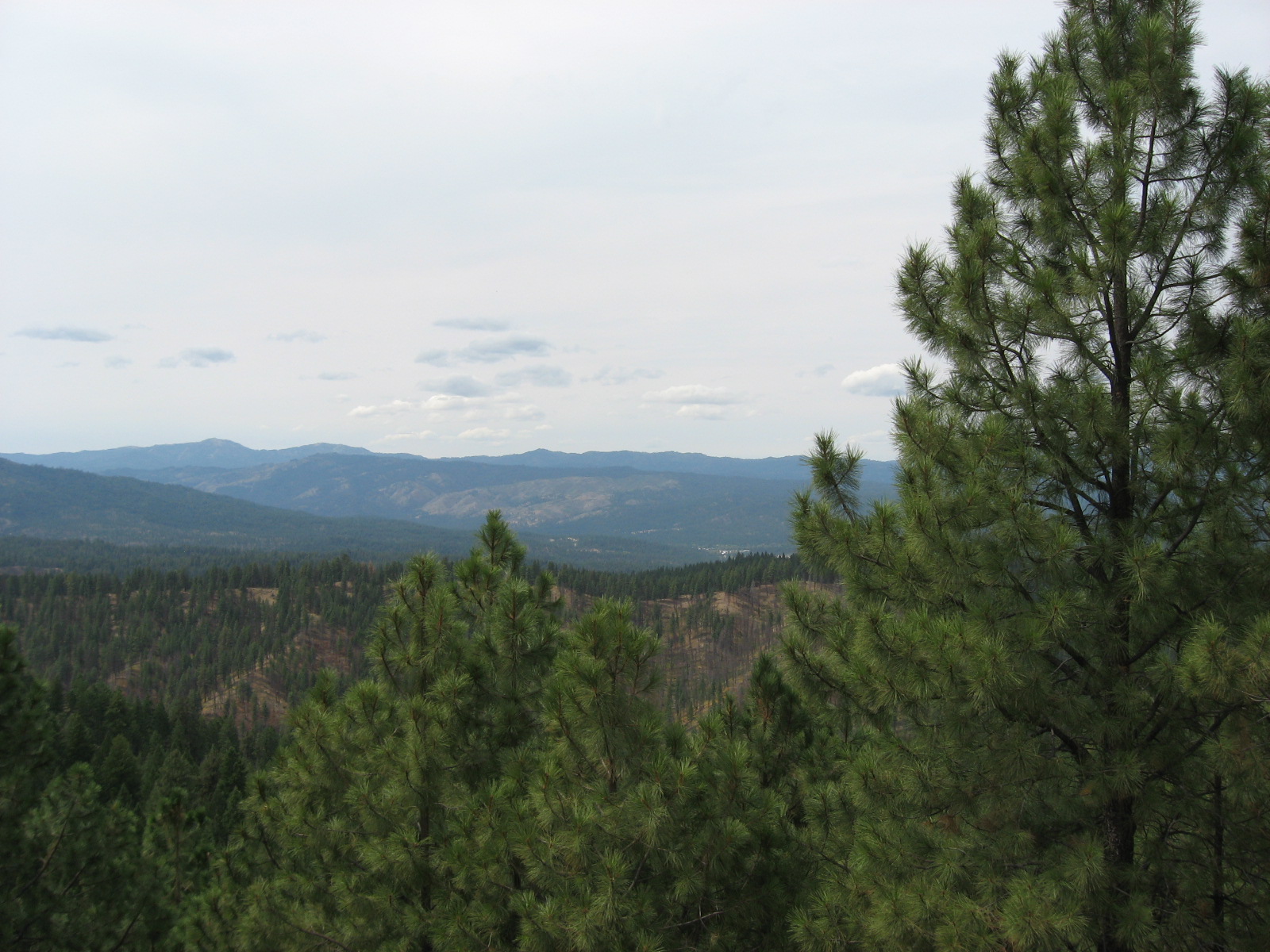 Reconnecting with Hwy 21 and refueling in Idaho City…. I enjoy a nice paced ride back to Robie Creek, over Rocky Canyon, and back to Boise ….. ride time was right around 6 hrs with a daily mileage at approx. 150 miles…. an easy day ride from town.