-Josephus Lake-
Josephus Lake is a small lake that sits at the end of Rd 010, two lakes actually that reside right next to each other… I have seen pictures and read other reports of these lakes, but never seen them in person, so I proceed to the roads end to check them out.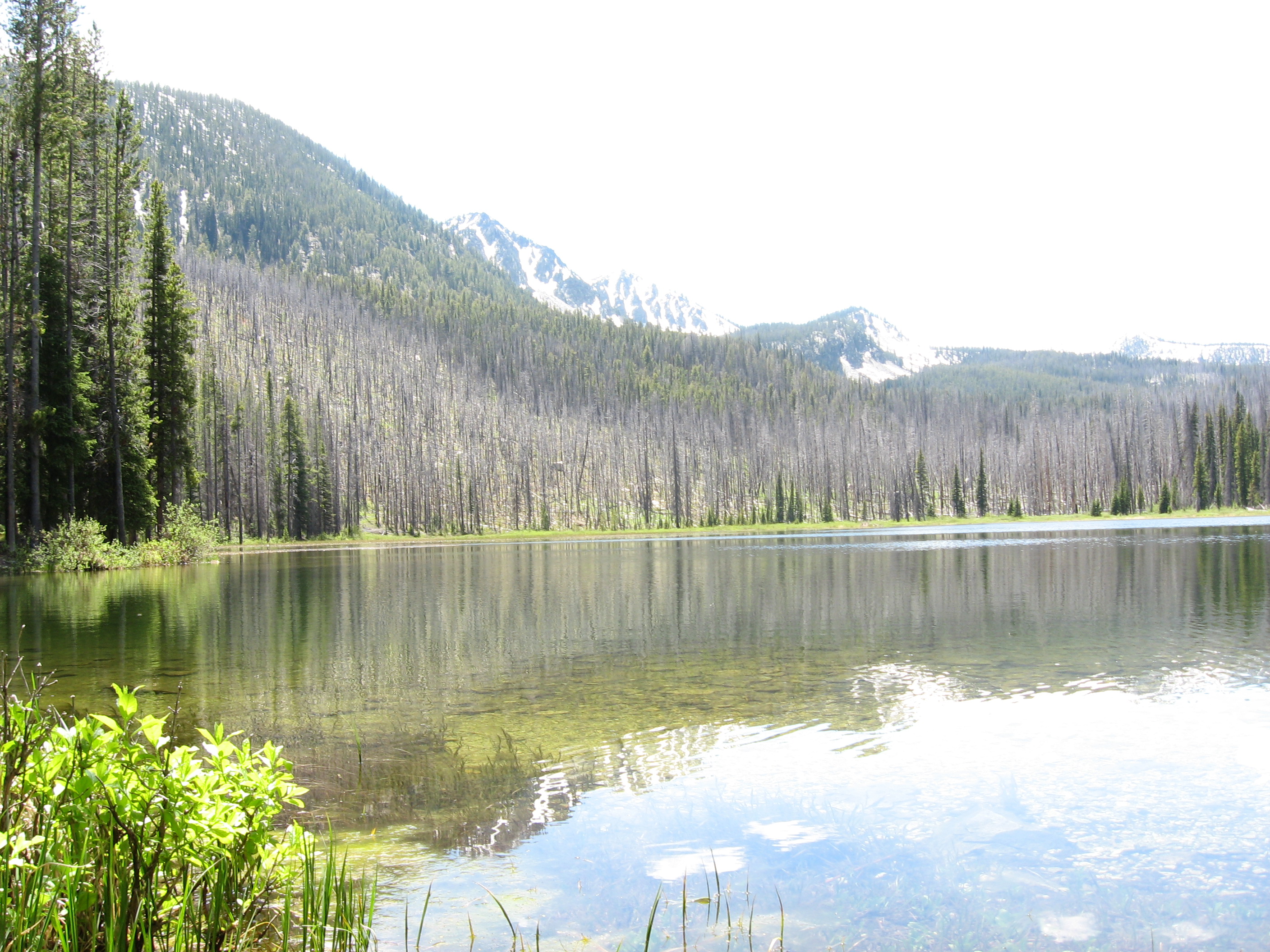 The lakes were just barely touched by fire, but still left with an abundance of green trees. They also appear to be somewhat shallow with reports of good fishing ….
Log footbridge spanning between the lakes …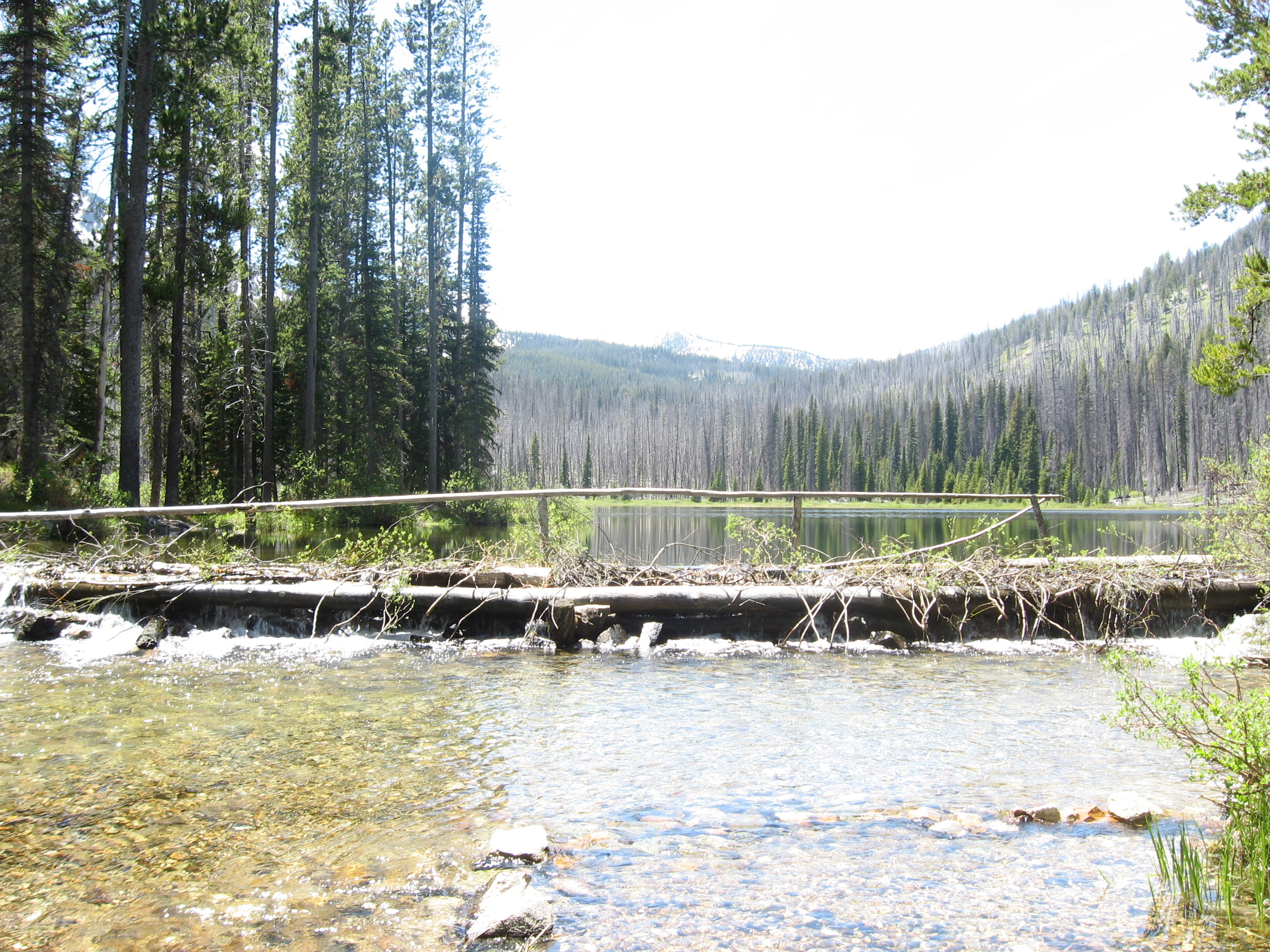 My visit to Josephus Lake is quick … I snap a few pics and load back up to backtrack a few miles to check out Seafoam Mine. Seafoam Mine is still supposed to have an old ghost town of the past. I find my road connection, cross the creek, and head up the hill only to encounter a locked gate halting my progress? … No ghost town today!
My next option is to head up towards the Greyhound Mine … I have no expectations of what might or what might not be there, so we'll see.
A few miles up the road I find a rather larger tree fallen across the road. I do pack a capable hand saw, but not significant enough to tackle a project of this magnitude and I'm in no mood to drag the bike underneath.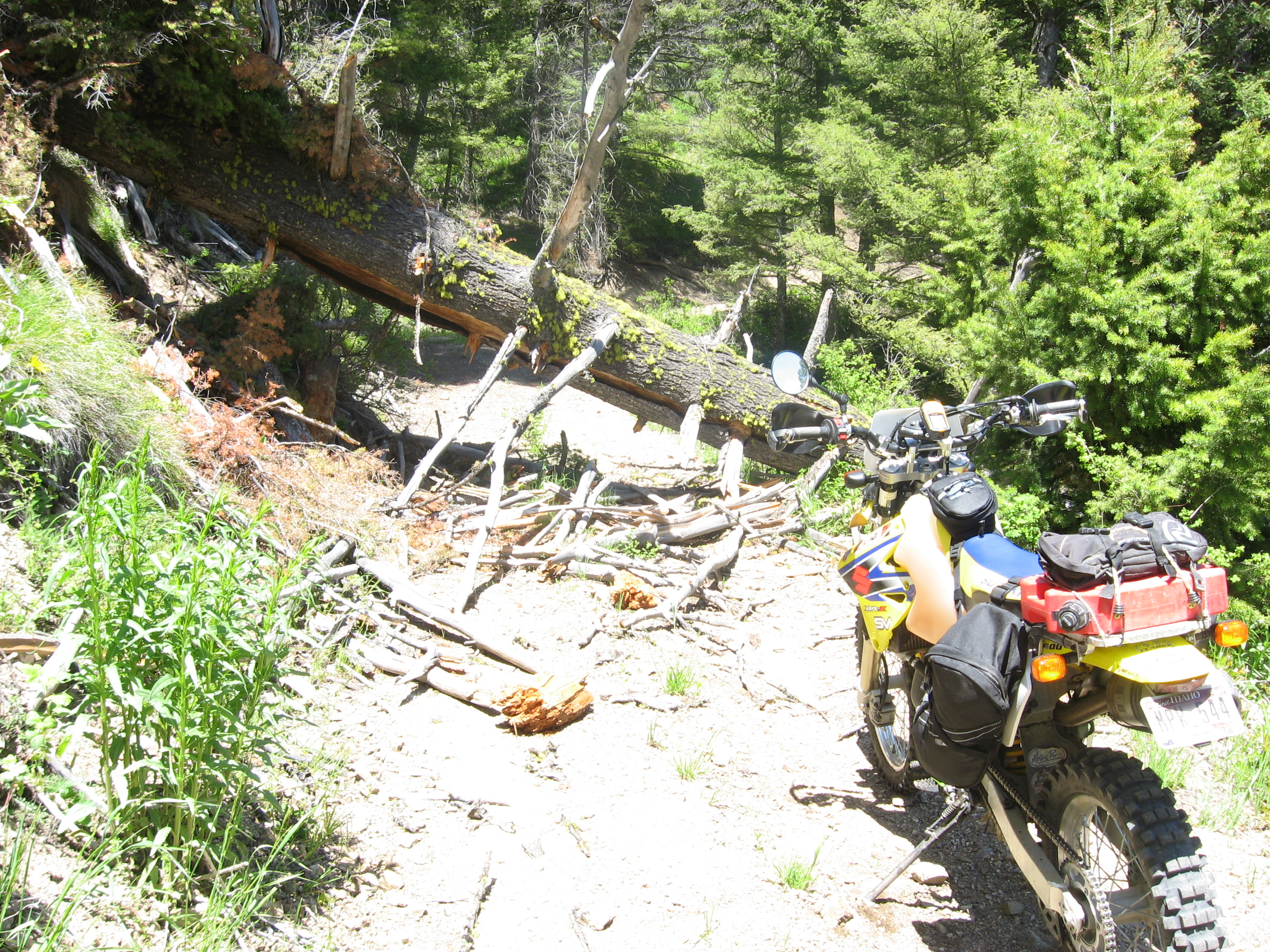 I once again reverse my track … back a ways there was a road that ran along the rapid river. Worth checking out anyway since it is along the way …. I make it about a 100 yds down the rapid river road only to find more trees fallen across it's path.
I at this point conclude this to be my days end … I've seen some new country and are back in here a ways …  and alone. Probably best to head back over Vanity.
Looking back up Rapid River towards Vanity Summit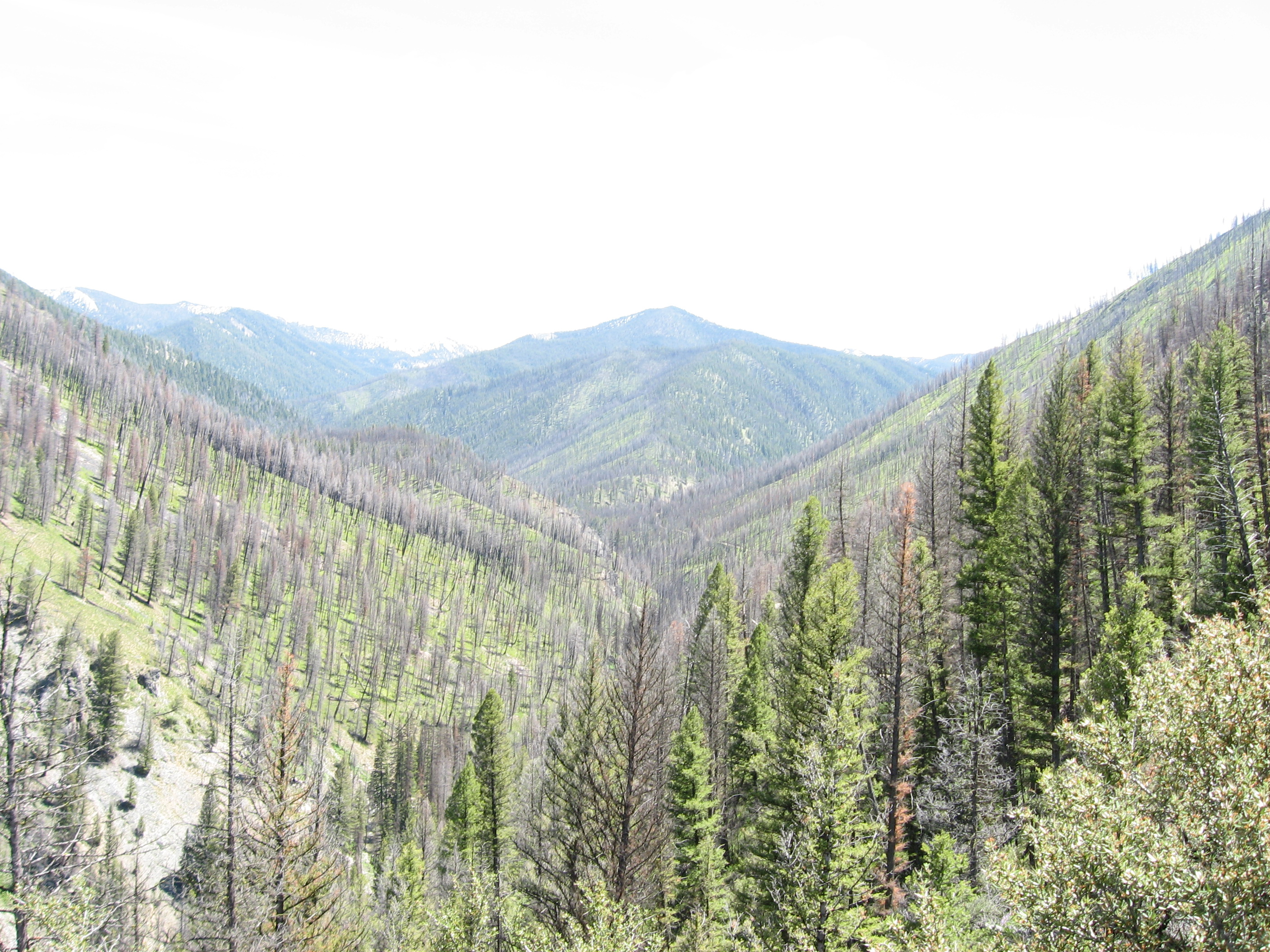 Stopping right before Seafoam Guard Station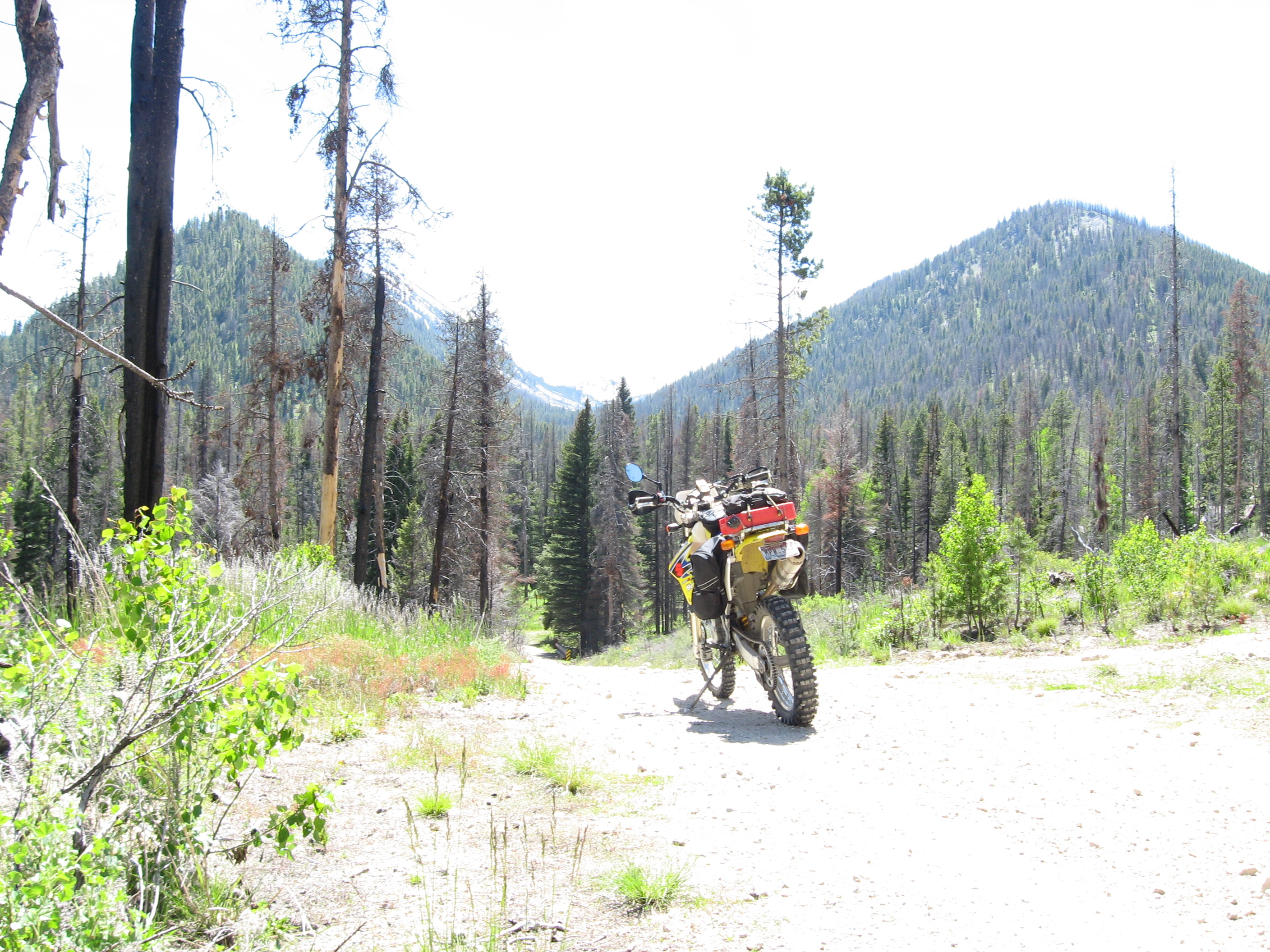 South over Vanity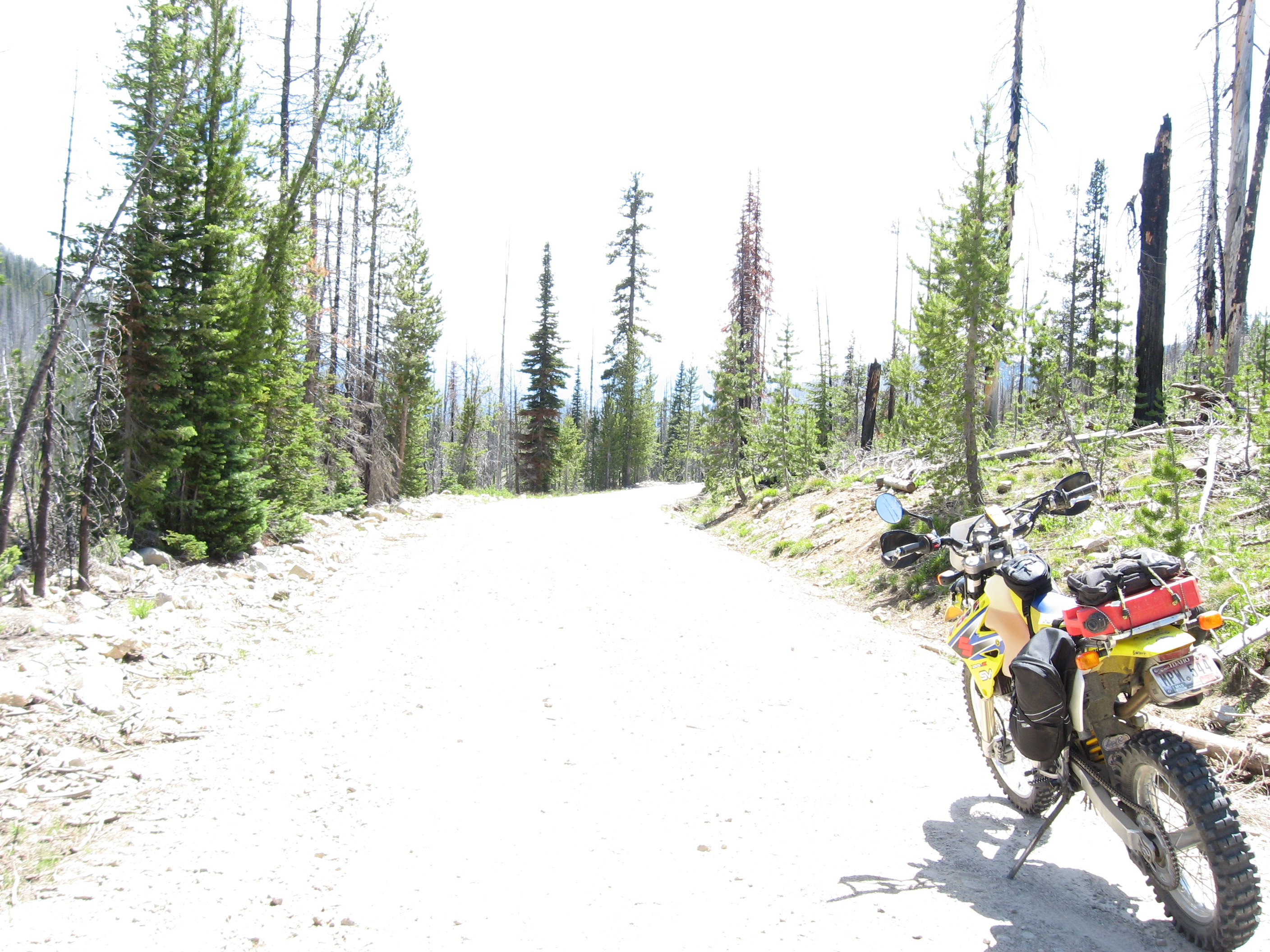 I've logged under 100 miles on todays ride, which to some might seem unusual, but with the varied terrain and primary objective of Seafoam Lakes achieved I'm ready to wrap up the day.
…..Until the next adventure!